When my daughter was teaching English online, she observed that one parent was always present in the teaching-learning process. The mother was the one usually present and was seen on the camera although there were times that the father was also present during the online class especially when the student was a young male. This usually was the case, parents are usually visible during class and at times gave comments to the teacher after the class whether it was positive or negative criticisms.
This particular scenario gave the impression that parents are usually involved in the learning process that their children undergo. Although some parents think that their children's learning should be independent of parent's involvement, most parents would like to participate in the learning process to teach their children at home and see their progress as they go along with their studies.
Parents are the first teachers of their children at home. And most parents know that they can contribute a lot in making their children learn and understand the basics of reading, writing, speaking, and listening skills even before the children come to school for the first time. As such, student achievements are known to be the product of a parent-child relationship in the learning process.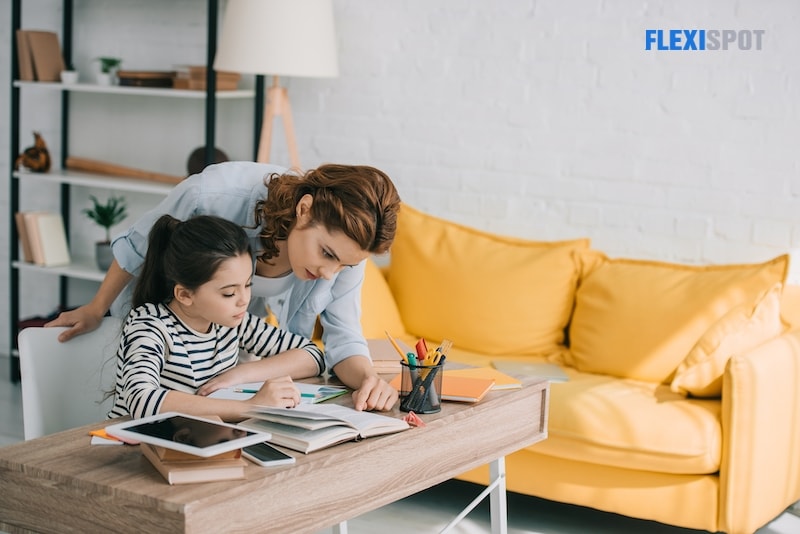 The pandemic sees children homeschooling and actively participating in their classes with the guidance of their parents. Young children, especially those in preschool or kindergarten, must be given attention by parents in order for them to achieve academic progress in the long run. Elementary school students also need parents' attention in their studies, especially when they are doing their homework. The mutual cooperation between parents and their children produces more benefits for their children's school achievements.  
This symbiotic relationship between the parent, the mother, or the father, has been seen as effectively contributing to the academic achievement and social behavior of a child, especially in school. In fact, an article published online stated that: 
"Recent attention has been given to specific ways parents can help increase student learning through their interactions with children as they complete home learning activities." (https://link.springer.com/article/10.1007/s10643-006-0114-y). As such, parents indeed play a vital role in the academic achievement and other phases of child development especially when they give more attention and time to accomplish them.
The same source also affirms that "The notion that parent involvement impacts student learning outcomes for children who are at risk for failing academically has been supported by prominent early childhood education experts. " (taken from the same source). In other words, even those students who are not doing well academically can possibly improve with the assistance and help of their parents. Thus, children learn almost everything even before they go to school when parents take time to focus on their children as they prepare them for school entry or make them adapt to the school environment even during the pandemic. The "new normal" will see them going back to school with some adjustments especially when it comes to health protocols. These are also relevant things that parents should teach and share with their children before school time comes.
Additionally, it is not only the children who benefit from the parent-student learning process, another article confirms that "Whether at home, in the classroom, or the community, meaningful parent-child interactions can lead to enhanced language, literacy, emotional, and cognitive development. Parents benefit as well.
Parents who are learning to support their children's language and literacy development have the opportunity to enhance their own literacy skills when reading to their children." (https://www.taylorfrancis.com/chapters/edit/10.4324/9781410610065-21/parent-child-together-time-kim-jacobs).
"These parent-child interactions around literacy are described in many programs as Parent and Child Together (PACT) Time, based on the model developed by the National Center for Family Literacy. These interactions bring parents and children together to work, play, read, and learn." (taken from the same source)
There is no doubt that children's academic achievements and other phases of child development depend on parents. Teachers are secondary in the overall learning when the children are already in school, however, parents play the bigger role for a child's full development, academic or otherwise.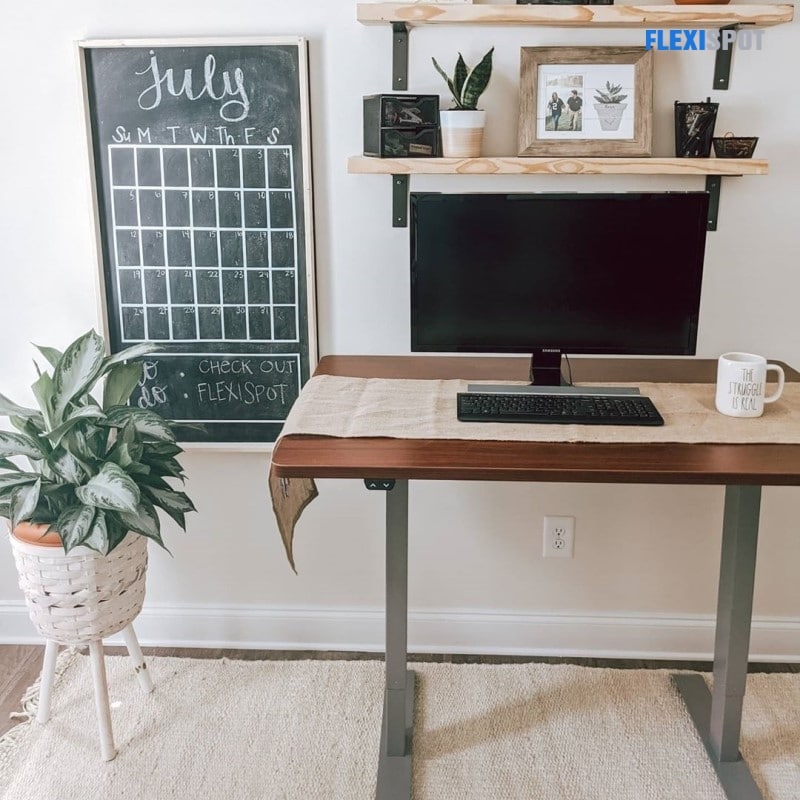 Parents who want to involve more with their children's home learning can make the environment more conducive to learning with a smart and functional desk from FlexiSpot. It is highly recommended that you consider a  Seiffen Laminated Standing Desk (Eco & Pro), a rectangular-shaped height adjustable desk that you and your child can use during study time. With the height-adjustable capability, this desk will surely be functional for any member of the family as it can adjust to every height of a particular user.  
This desk boasts of wonderful features that are ideal for parent-student interactions. It has a stable desk frame with a higher weight capacity for more stability with the enhanced lifting speed. Aside from this, you can also choose the right keypad according to your needs. The basic and the advanced keypads enable the user to set up a sit/stand reminder and memory presets so that you and your child will be reminded when to stand or sit to ease the burden of sedentary posture.
The desktop has a smooth surface with the highest quality chipboard used to make it stronger and to last for a lifetime. That is why this ideal desk is an economical choice with its stunning features. Aside from studying, there are other activities that you can do on this desk to make your interaction with your children lively and fun. Children will surely enjoy time with you and precious moments with you will make children happy and therefore achieve better academically and socially as well.  
I think it is time for you to consider making some changes in your home especially with your furniture such as desks and chairs making your home more comfortable that will enhance your children's learning and make each time a memorable one for them. Have one today!