It happens every year: the temperatures warm up, the sun finally comes out, and all of a sudden we find it agonizing to spend the whole day cooped up at our desk at work. It's a pattern that traces back to our childhood, squirming in our desks at school, the playground calling to us, summer break so close but still so far away.
If you've got a case of the springtime squirmy, introducing more ergonomic products into your office set-up can make your workdays more active and help alleviate some of the antsiness you feel when the weather warms up.
Our favorite ergonomic products for making work more active are: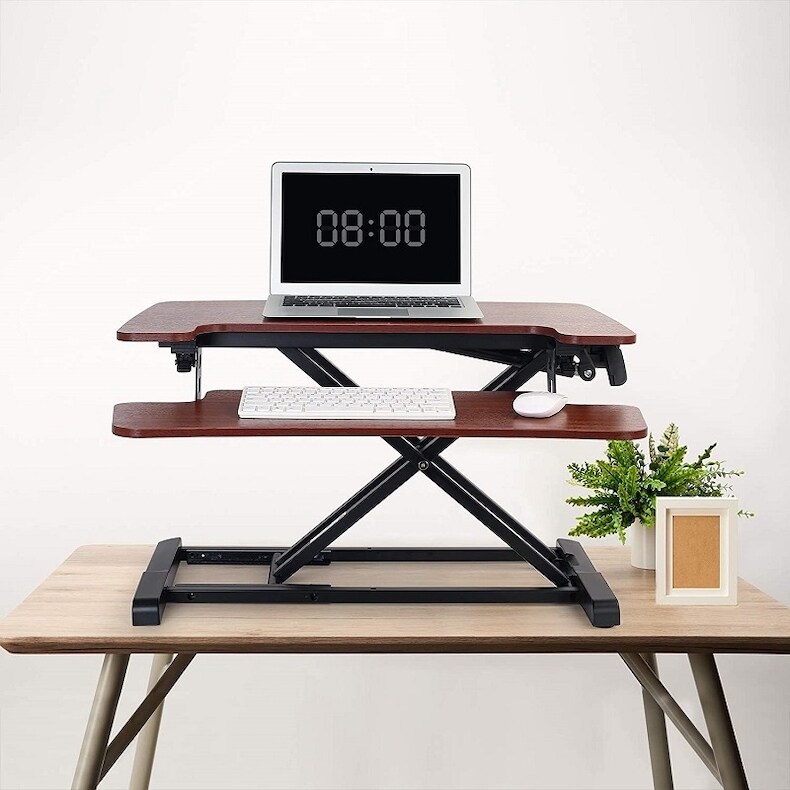 Standing Desk Converters: These ergonomic desktops are placed on top of your current desk to transform your ordinary desk into a flexible sit-stand workstation.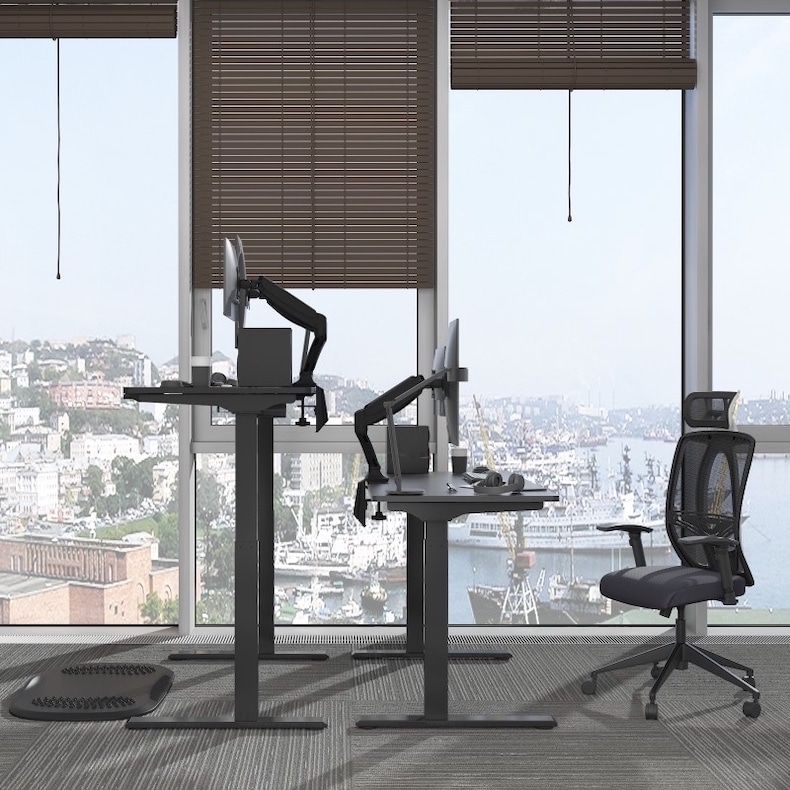 Height-Adjustable Desks: A height-adjustable desk offers the same sit-stand functionality as a standing desk converter, only the entire desk goes up and down. That means you get more surface area to spread out and fit all your essential equipment.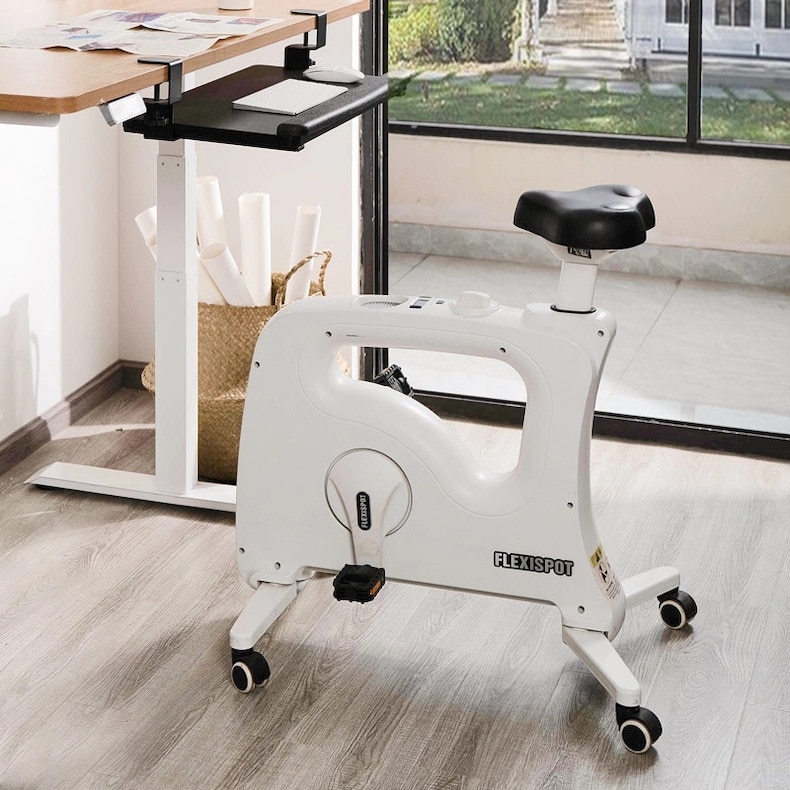 Under-Desk Bikes: Replace your chair with an under-desk bike to spend your workday pedaling your legs instead of restlessly jiggling them. An under-desk bike fits discreetly beneath your desktop so you can pedal without disrupting colleagues (or yourself).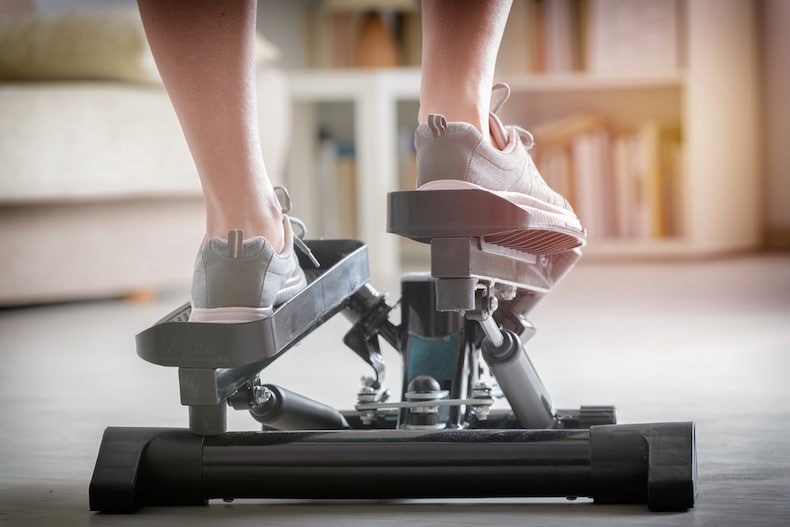 Mini Stepper: This compact piece of office exercise equipment mimics the motion of stepping without being as jarring on the body as a treadmill or taking up as much space as an elliptical. Improve your circulation and expend that restless energy with the mini stepper.
Of course, it's not enough just to buy ergonomic office equipment. You actually have to use it – and use it correctly. Here are some tips for getting the most out of your ergonomic office equipment.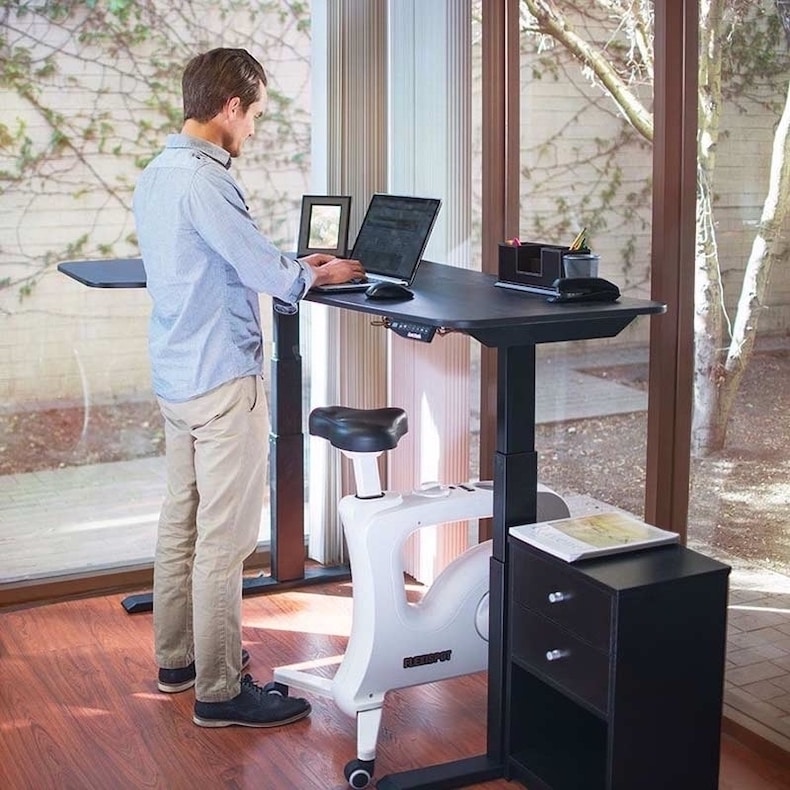 1. Don't spend too much time standing at your new sit-stand desk. Standing too much can be just as harmful as sitting too much. Find the right balance of sitting vs standing time.
2. Choose the right desk for you. There are lots of factors to consider when you're picking a sit-stand desk. It's important to buy one that fits your needs.
3. Don't skip the gym. Just because you're moving and standing more during the day doesn't mean you don't still need to get exercise.
4. Use the right accessories. It's possible to stand at a sit-stand desk with poor posture that will harm your joints and cause back pain. Accessories like a monitor mount and an anti-fatigue mat will help you stand with ergonomic posture and use your sit-stand desk with optimal comfort.
When you outfit your office with ergonomic products and use them correctly, you can make your workday more flexible, more active, and more fun. Now get out there and enjoy your summer!