We know the last thing you probably want is to give your developer boyfriend a reason to spend more time with his gadgets, but like all great girlfriends, you love to see his eyes light up when you surprise him with a thoughtful and unexpected gift. So, if he pulled out on all the stops for you last month on Valentine's Day and you want to reciprocate with something special for White Day, we've rounded up 8 thoughtful tech-savvy gifts he's sure to love.
Gifts $25 and Under
"I Paused My Game to Be Here" T-Shirt $15.95
Show him how much you appreciate it every time he breaks away from his games to spend quality time with you by gifting this amusing graphic t-shirt from Comfiv. It comes in black, charcoal black, gray and white so you can pick the color that best suits your boyfriend's style. It's also available in a wide range of sizes up to 3XL and is 100% machine washable so it will be easy to launder and maintain for years to come.
Steam Game Card $25
Tight budget? No worries. You can still make his day by gifting an affordable Steam Digital Gift Card. You can select whatever denomination works for your budget starting at $5 and going up to $100. He can use it on Steam to purchase games, software, hardware or anything else sold in the Steam store.
Gifts $26 to $50
Pluralsight Monthly Subscription $29
Help your developer boo build his tech skills so he can achieve his career goals faster with a one-month subscription to Pluralsight. It offers thousands of expert-led, in-depth courses on industry-standard programs like Python, JavaScript, Java, and C# as well as hands-on training for web and mobile development.
JBL Go 2 Portable Bluetooth Speaker $40
Make a sweet playlist with all his favorite tunes to keep him entertained while he works with this lightweight, transportable Bluetooth speaker from JBL. It comes in 12 vibrant colors plus the option to create your own custom color and provides up to 5 hours of wireless runtime. It's even waterproof so you both can take it to the beach or poolside on your next romantic getaway.
Gifts $51 to $99
Comfier Wireless Hand Massager $69.99
When you can't be there to hold his hand and massage away the pain from hours of coding, you can still be in his heart with this stimulating gift. It pampers every part of your boyfriend's hand with soothing heat therapy and air compression massage that is sure to release tension, improve blood flow in the hand, and alleviate pain caused by cramping, carpal tunnel syndrome
FlexiSpot Dual Monitor Mount F7D/F8lD $69.99
Help protect his neck and eyesight while he works and plays games by keeping his monitors at the perfect height for viewing. This durable and ergonomic mount from FlexiSpot holds two monitors at the same time and gives your sweetheart complete freedom to place his monitors side-by-side, spaced evenly apart, back-to-back, top-to-bottom or anywhere in between. It even has a neat cable management system that keeps the cords from his monitors tucked away so there's no clutter.
Gifts $100 or More
FlexiSpot Soutine Ergonomic Office Chair $259.99
Looking to splurge on his White Day gift? Nothing says love like support, and this deluxe office chair from FlexiSpot delivers all the lumbar support he needs to stay comfortable during the countless hours of prolonged sitting he endures as a coder. Not only does this ergonomic chair feature a 3D lumbar support system and fully cushioned seat with extra depth and lounge tilt, but it has 4D armrests that lift up and down, tilt right or left, and move forward and backward for maximum support and comfort.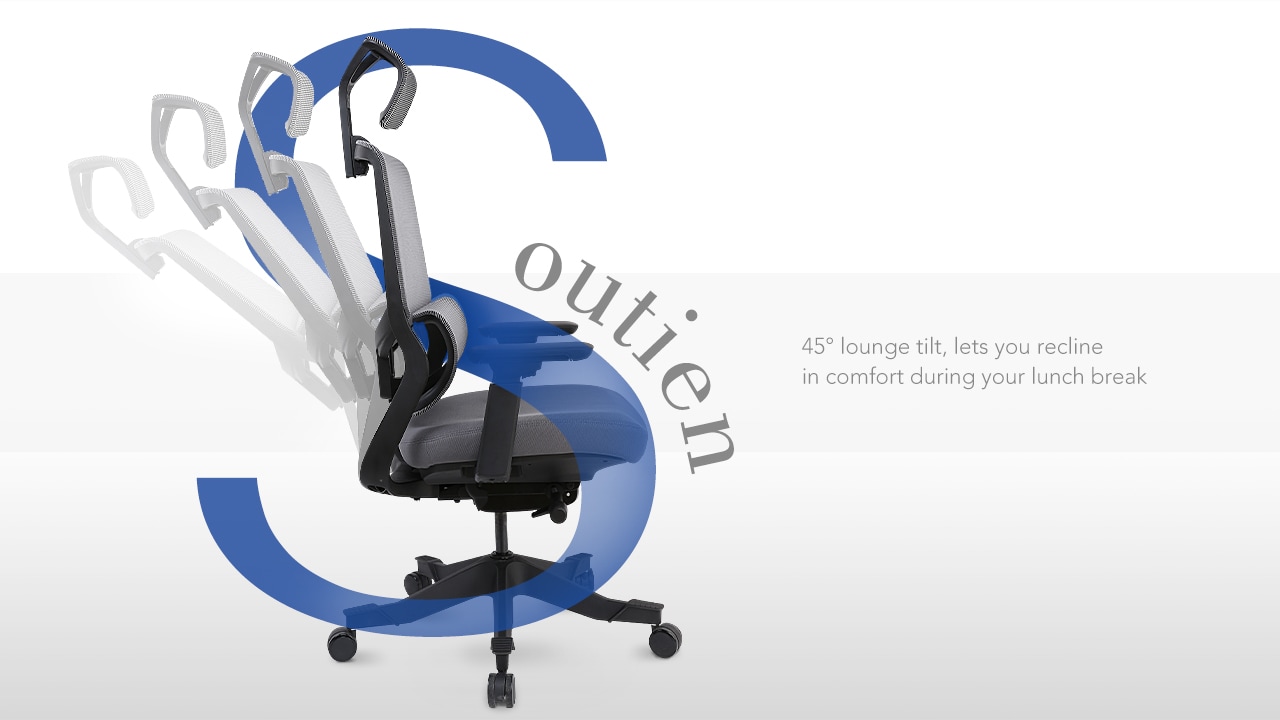 PlayStation 5 $499.99
You'll definitely earn girlfriend-of-the-year bragging rights if you can snag him one of the consistently sold-out PlayStation 5 gaming consoles. Retailers run out of these coveted consoles about as quickly as they restock them. But, if you can get your hands on one, you'll be treating your developer lovebug to a lightning fast, fully immersive gaming experience. But, this gift is not for the faint of wallet. It will set you back five Benjamins before tax.
---
With so many fun and thoughtful options available in every budget category, including healthy ergonomic chairs and monitor mounts that elevate his working experience, you can't go wrong picking a gift or two from the items on this White Day list.