Everyone knows the significance of daily exercise for our mind and body. The Physical Activity Guidelines for Americans recommend a daily physical activity of 30 minutes every day on most days of the week. However, according to statistics, only one in three adults in the U.S. attains the recommended amount of physical activity each week.
An integral part of missing out on the recommended amount of physical activity can be associated with today's busy schedule. Many individuals argue that they don't have time to go to the gym, which serves as an excuse to miss out on physical activity. Moreover, family and other social commitments make it further difficult to incorporate a regular physical workout routine which is why the idea of exercising at work emerged.
Exercising at work may not be an extraordinarily new idea, but given that it has a great positive impact on both employees and managers, it is worth revisiting the benefits of exercising at work.
Below, we look at the top 10 benefits of exercising at work.
Benefits of Exercising at Work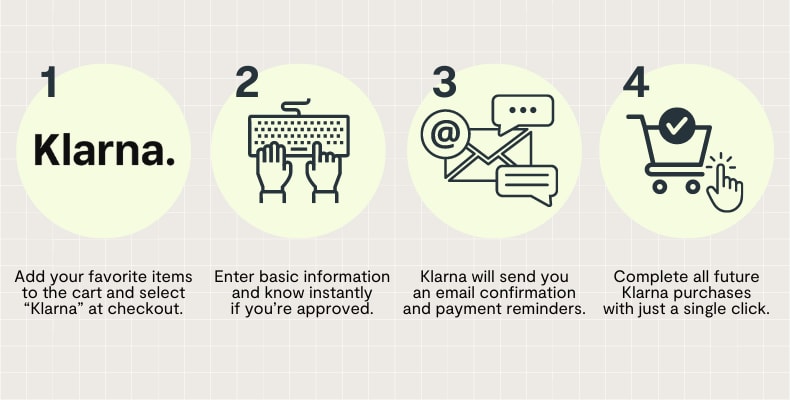 Helps Manage Chronic Stress
Your working environment can be a major contributor to stress. Regardless of the type of work you do, work-related stress is an inevitable reality. While short-lived or acute stress may contribute positively to your performance, chronic and persistent stress can have a negative impact on your concentration, focus, and productivity. Moreover, chronic, work-related stress can have an impact on both your physical and mental health. While it is not always necessary to be stressed about work, it is possible to feel stressed about other areas of your life, including commuting to and from work.
So how does exercise help fight stress?
Physical activity aids in reducing stress as it helps regulate the release of cortisol which is the stress hormone. As you work out, the release of stress hormones slows down, which leaves your mind and body in a relaxed state.
However, unlike what most of you may think, the effect of physical activity is not short-lived. Working out has longer-term benefits, including strengthening our physiological system, so it is more resistant to stress and its impact.
Improved Performance and Productivity at Work
As you incorporate physical activity at work, you will notice an improvement in your performance and productivity.
If you are someone with a desk job, you may commit to yourself to head to the gym after work, but when your workday is finally over, all you want is to go home, curl up on the couch and watch your favorite TV show. And for most people, it happens even when they haven't been through a particularly stressful day. You can easily overcome this problem by exercising at work.
When you exercise at work, you experience enhanced focus and concentration. You also experience better alertness and energy, providing better decision-making and multi-tasking abilities. Your enhanced focus is primarily a result of improved blood flow to the brain which contributes to improving performance. As a result, you end up with more energy during and following your workday.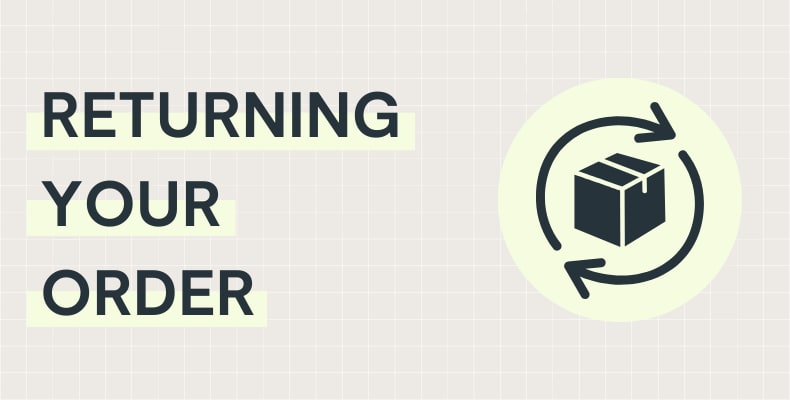 Improved Mental Health
Physical exercise can have a great impact on physical health. It can significantly lower your risk of Type II diabetes and cardiovascular diseases. Moreover, it can improve several other posture-related musculoskeletal concerns. But did you know that the benefits of exercise extend beyond your physical health?
Research suggests that regular physical exercise can contribute positively to improving several mental health conditions. As you workout, the release of feel-good hormones in your body, such as dopamine and endorphins, increases which can contribute to lowering the risk of mental health conditions such as depression and anxiety.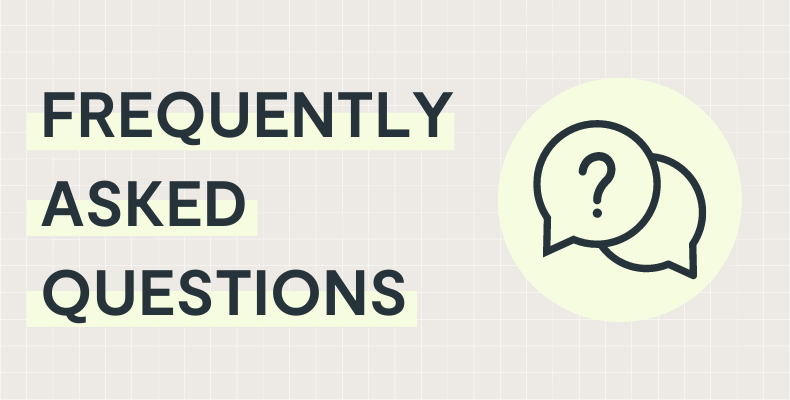 Enhanced Creativity
As we discuss the benefits of exercising at work, let's not forget that apart from boosting your productivity, it also contributes to enhanced creativity. According to research, when a person works out, their creative output can significantly increase, enhancing employees' ability to solve problems and think outside the box when looking for solutions.
Reduced Sedentary Work Time
Most office jobs require people to continue to sit for prolonged hours. As a result, most people with a desk job spend at least 1/3 of their day in a sitting position. And you may have heard that sitting is the new smoking. After all, prolonged sitting is associated with several health conditions, including poor overall health and even premature death.
While it is recommended that you take regular breaks at work, an even better idea is to incorporate exercising at work. When you spend time working out while you are at work, it improves blood circulation in your body, which has a positive impact on your physical and mental health. Moreover, it also reduces the sedentary work time that also contributes to better overall health and well-being.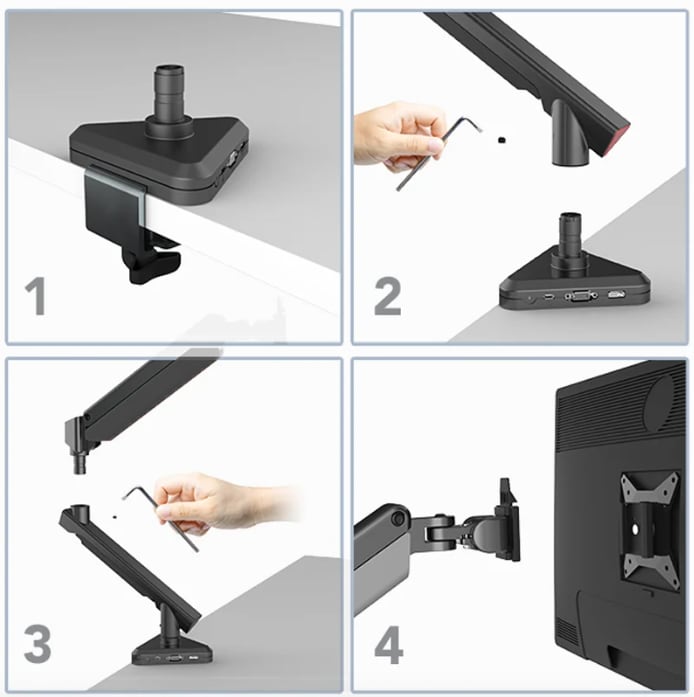 Fewer Missed Work Days
The most common cause for absence from work is stress followed by medical conditions including back ache and other musculoskeletal problems. Moreover, employees also miss work days due to viral diseases such as flu.
Exercising at work can help significantly reduce absenteeism rates for employees and lead to a healthier workforce with improved immunity. Moreover, it also reduces the likelihood of healthcare conditions, including both physical and mental health problems, which means fewer absences for employees.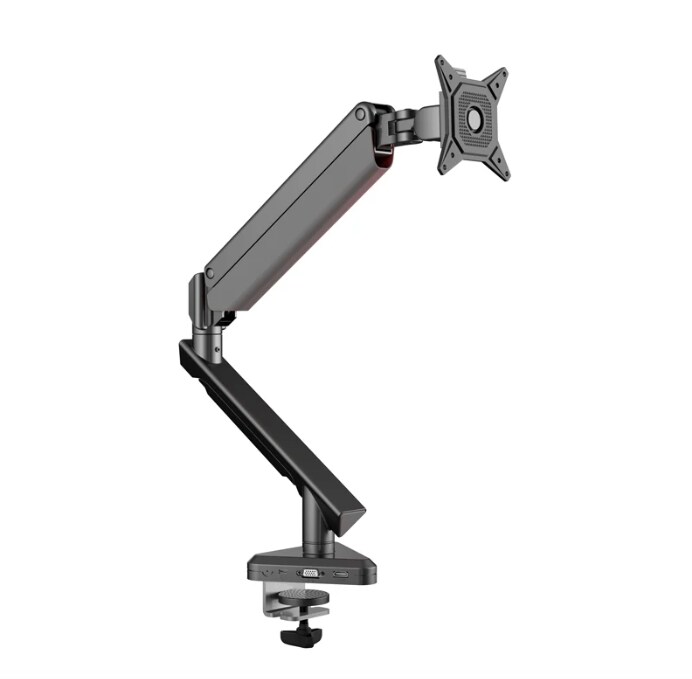 Contributes to Better Sleep
For most people today, not getting enough sleep at night is a major concern. While too much stress, consuming too much caffeine, and watching a screen too close to bedtime may be major reasons that contribute to poor night's sleep, a lack of physical activity during the day can also significantly impact the night-time sleep quality.
Regular exercise contributes to better sleep. Research suggests that exercising is one of the most effective non-drug treatments for managing sleep irregularities. Therefore, as employees get a chance to exercise at work, it could also mean that they can look forward to a better night's sleep.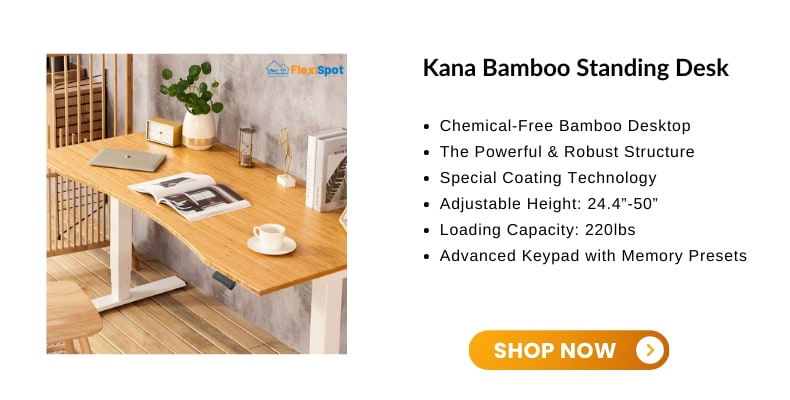 Saves Time for Employees and the Organization
When employees get a chance to work out during their office hours, it means they do not need to spare time for a gym session or a walk in the park. As a result, exercising at work saves time for the employees and leaves more after-work hours for family and for socializing.
The benefits of time-saving extend to the organization as healthier employees mean reduced absenteeism and fewer missed work days. Therefore, exercising at work may turn out to be a time-saving approach for the organization.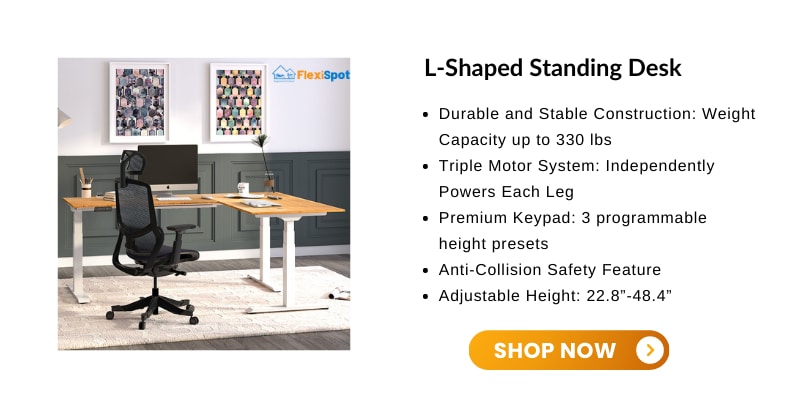 Lowers the Risk of Cognitive Decline
Chronic stress and other lifestyle factors can significantly contribute to cognitive decline. However, the cognitive decline doesn't have to be your reality. If you maintain a healthy lifestyle and exercise regularly, it can significantly lower your risk of cognitive decline as regular physical activity can lead to an increase in the size of the hippocampus in the brain (the part that is primarily responsible for learning and memory). Moreover, regular physical activity can also help protect your memory and thinking skills.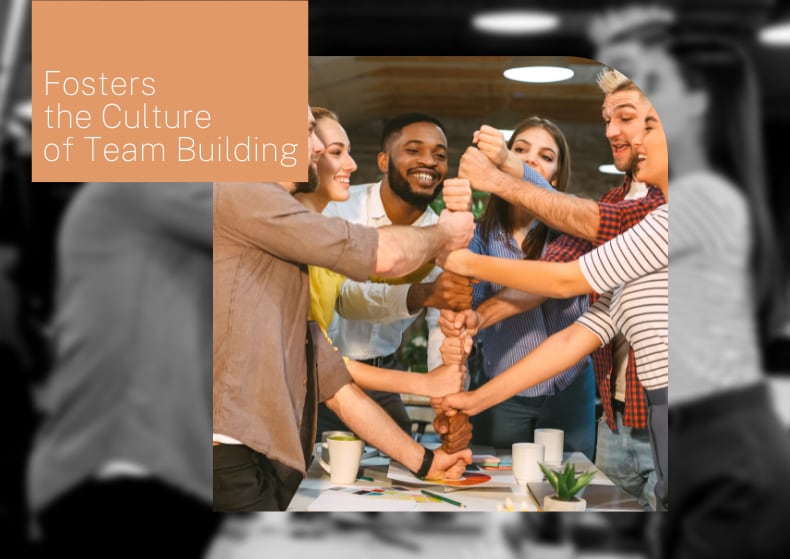 Fosters the Culture of Team Building
Organizational success is not a one-person show. A team's success doesn't depend on an individual. Rather; it depends on how the entire team functions together as a unit. In organizations where there is a stronger team culture, there is improved communication and understanding at the workplace, which may not always be related to the usual work activities.
At an organizational level, exercising at work can be put into action as part of team-building events, which provides an opportunity for employees to learn more about their team members and inspire others to live a more active life.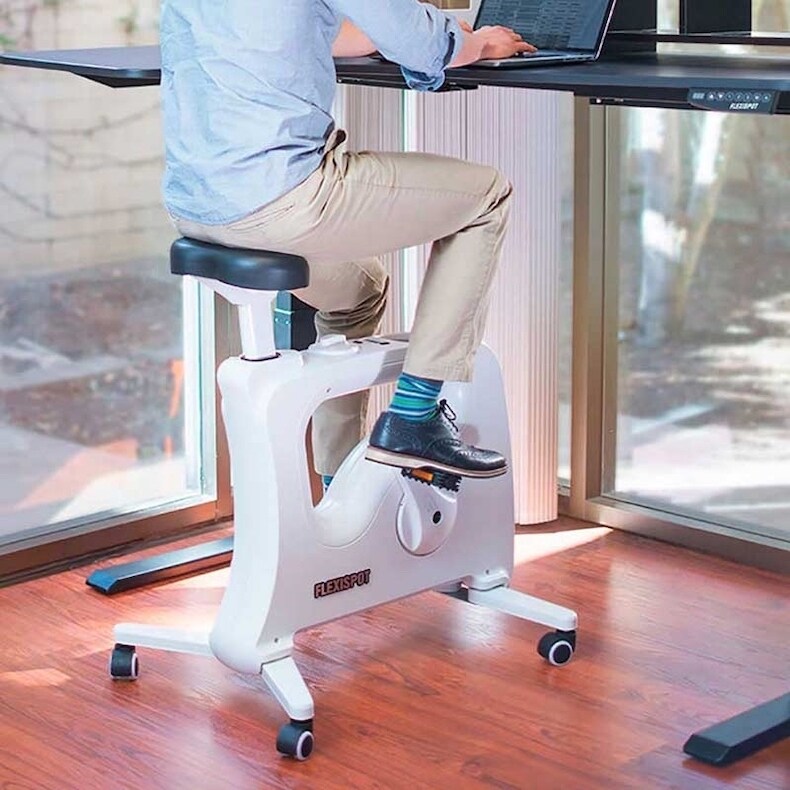 Incorporating Exercise at Work
Exercising at work might be a challenge. Incorporating physical activity at work might mean leaving your desk and heading to the official gym. However, that doesn't always have to be the case. You can exercise while sitting at your desk with this Under Desk Bike V9U. The on-demand height-adjustable under desk bike can be one of the best investments that can continue to provide you returns over time. The small and sleek, easily movable under-desk bike features whisper-quiet operations and provide you pedaling opportunities with eight resistance levels that allow you to meet your fitness goals regardless of your existing fitness level. Learn more about the Under Desk Bike V9U here.
As you invest in this under desk bike, you can look forward to improved focus and productivity, enhanced creativity, and more solutions to problems. Moreover, it will also contribute to enhancing your mood, boosting your immunity, and your mental health while improving your sleep quality. Together, all these factors will contribute to a better life in one way or another.