How is the recent job situation?
We must periodically assess our performance if we are to perform to our highest potential at work. Just because we've been hired or have been doing business with the same organization for a time doesn't give us permission to get complacent. It is important for us to care about the business we work for if we want to enjoy our jobs. It makes our motivation for what we do more obvious. Additionally, it provides us with guidance for our future endeavors, whether they are with the same business or another that will help us advance and extend our wings.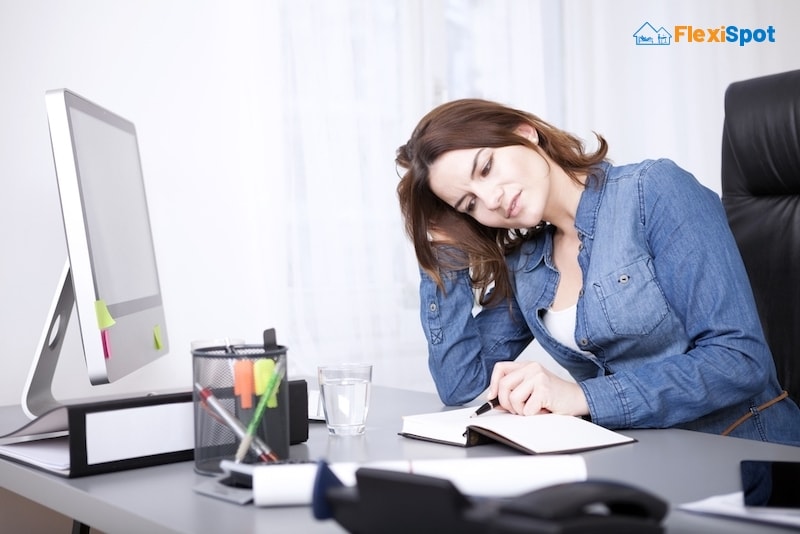 Have you recently checked in with yourself to see how you've been feeling about work? We ask ourselves these questions and you can ask so that you'll have an honest perspective about your performance at work and whether it still serves you well in light of your personal and professional goals.
1. Do you look forward to starting work each day?
2. If not, can you still see a motivating factor to complete your tasks?
3. Do you have the ability to finish your duties on time?
4. Are you able to inform your superiors or employers how your work assignments are going?
5. What satisfaction do you derive from your work?
6. What activities outside of work does your job allow you to engage in?
7. Are you able to carry out the demands at work?
8. Have your coworkers been confronting you about your work habits since they feel your behavior is starting to affect them?
9. How does it feel whenever your coworkers show satisfaction with your work products and how often does this happen?
10. In your position over the upcoming 12 months, how do you anticipate yourself developing?
11. Does your current employment give you the chance to develop your talents and advance toward your long-term objective?
12. Do you think you could do better in your job?
13. How are you daily enhancing your work ethic?
14. Do you enjoy what you do for a living?
15. Why are you staying and not looking for another job?
Determine the implication of your responses if you observe any recurrent answers to your questions. Do they tend to be more optimistic or negative? Whatever the case, you must decide definitively what you will do next. This is only going to be good for you and the business you work for.
Of course, with the proper equipment, you can enhance your work performance. Below is a list of ergonomic products that can increase productivity and increase workplace effectiveness:

Do not underestimate the power of a good sleep. You will be more efficient, focused, and productive if you get a good night's rest. The ultimate luxury sleep ever is what this product offers, just what you need after a long day at work. It is a bed base that can be adjusted, so it may be made to fit your body's requirements. With a head adjustment range of 0 to 60 degrees, you may comfortably read, watch TV, or go to bed. Select from the three leg options of 3, 6, or 9 to raise or lower the bed for greater comfort. Up to 25 cubic feet of storage are available under the bed.
Without a new bed, this may still be put to use. It can be used as a stand-alone support system or fitted into a bed frame of a conventional size. The bed frame can be adjusted to a comfortable sleeping position using the wired remote control that is included. It has a long-lasting, whisper-quiet motor that produces a maximum push of 6000N (600 kg) with a sound level of under 50 dB for peaceful slumber. It has a mattress retainer bar to keep you and the mattress from falling off the frame out of safety.

We can all benefit from an all-in-one standing desk. The fewer items we have, the more minimalist and clean your workstation will be. But beyond the final look, it's also much more convenient and easy to move around every single day. Here comes a FlexiSpot new product that has wireless charging, a storage drawer, and an enhanced structure to seal the deal. The great minds in the FlexiSpot HQ enhanced the structure and made use of a dual-motor lifting system to make sure the desk is stable even at the highest point. The height range is broader than other FlexiSpot products, starting 24.0" all the way up to 49.2." This means the desk is compatible to be used by people that are 4'3" short up to 6'5" tall.
The desktop has a built-in wireless charger, meaning you no longer have to plug in the device you have to charge. Don't worry; it's compatible for most wireless charging devices. Moreover, the Q8 has an under-desk cable management tray to prevent tangled cords.
And of course, who wouldn't love that it has an embedded drawer? It's 28.3'' x 12.8'' x 1.97'' and can keep your desk essentials organized and within reach. With regards to the desktop, it's made of bamboo and has a 55" x 28" working station and a 220 pounds of weight capacity. It also comes with a smart control panel with programmable height presets and two USB charging ports.
Lastly, like other premium FlexiSpot products, this desk has an anti-collision feature that helps protect the product as well as the belongings on top of it during the descent of the desktop.

FlexiSpot customers opt for this standing desk converter as an instant upgrade of their regular desk. When you want to raise the height, it's easy to do so by lightly squeezing the single hand bar and lift. Even if the desktop is carrying its full load capacity of 44 pounds, it will just feel 13 pounds to pull up and when you're lowering it down, it would only feel like 3 pounds of weight. This classic riser has a height range of 28" to 31" which is perfect for users 6'1" up to 6'5" tall. This product comes with an extra wide removable keyboard tray where you can also fit a mouse and a mousepad. This will help you ensure that your wrists are positioned in a healthy way. You don't have to worry as well if the desktop will topple forward because it's highly stable even during raising and lowering the height. It also saves you space in your workstation and improves your posture in one easy set-up.