Ohhh, the power of knowledge.
There is wisdom to be learned from reading books in addition to the experiences we have in life that feed our thoughts. Many people picked up reading from their parents. They pick up everything they can read when they see bookshelves at home and begin falling in love with the stories and narratives they come across. Some people find solace in books. Reading only allows you to concentrate on one page at a time, in contrast to social media apps that direct you to many links and keep you trapped in an unending scroll.
Your focus is fixed on the information you are learning from that single page, which feeds your mind and offers it a breather from the cacophony of noises in the world. Reading is a hobby for some, or even most, people depending on the age bracket. They take pleasure in immersing themselves in other worlds and creating scenarios in their minds as they read. They enjoy having their minds challenged and learning new things about life that is far from theirs and that they do not already know.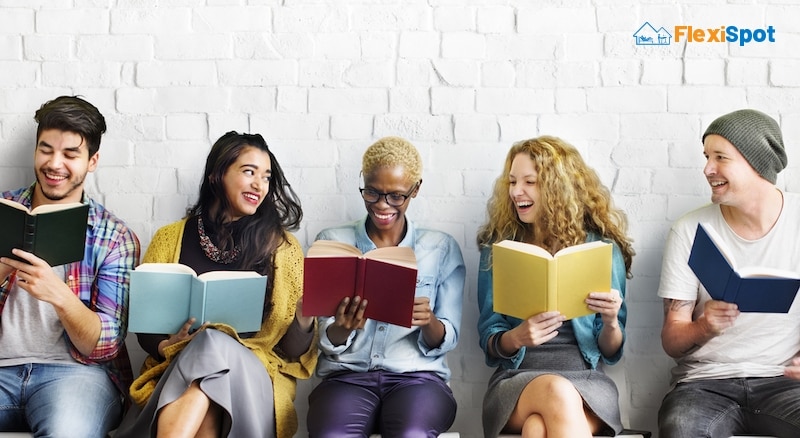 The love of books that bookworms have for them is contagious. They allow readers to lend out the books they have read. They debate the stories with their peers or even establish a book circle where they each get a turn to talk about a different book. Some authors believe that sharing their knowledge or a great piece of fiction with others comes before selling their books, even when they do. Most people exhibit their favorite books in their homes. But where can you even put your books without letting them rot when there is no more room?
How can you give meaning to the words in these books, which no one may get to read again if you've amassed a sizable library and are unwilling to donate them? Even while you don't own the only copies of every book ever published, you do have access to information that you are in a unique position to offer. For this reason, we suggest starting a library at home. We understand that there might be safety concerns or that you might be scared of losing one of your favorite titles or a hardbound copy of a favorite book. It's understandable, these books hold a sentiment to you and remind you of a particular time in your life when you were reading through the pages. But you can always put security measures in place to ward off these worries away. You can require a replacement in case the book they borrowed got damaged, destroyed, or lost. Make sure you have a reliable database of all the books you will put in your open library. Also, make sure that you only put books that you are comfortable sharing. You can always open the library for people to add their own books so that it'll be a rich source of community knowledge. You can also ask for a contract to be signed, anything that can safeguard your library property that means so much to you. And of course, do not forget why you opened a library in the first place. You'd want to share knowledge to probably a community that has been deprived of it and has been marred by crime. Or you probably just loved your books so much and felt sad that not everyone is privileged enough to have access to these books. The lasting impact that you will make on others is so much better than the book that you are currently holding on to now, a book you've read countless of times that has just been sitting on your bookshelf for too long. Don't let it go to waste.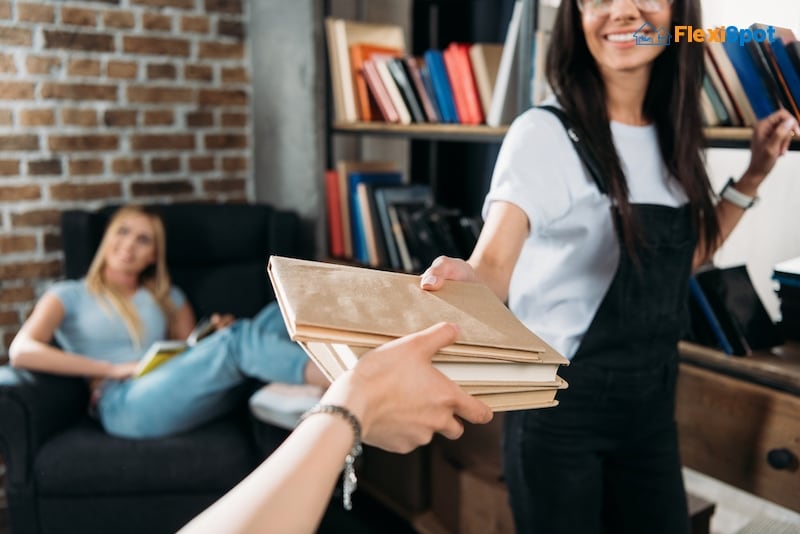 One strategy that many people have used to start their own public library at home is using the garage. This is because you might not be eager to invite total strangers into your home on a daily basis. Once you raise the doors, everyone can enter. To get to the library, they wouldn't need to go inside your house. Your books can be arranged and stored in the garage's spacious storage area.
For those looking to convert their garages into libraries but unsure where to begin, there are many Pinterest boards accessible. Think of how many children, teenagers, and adults you could persuade to share your passion for books! Again, so that you don't misplace any books, you should have a clever categorizing system. Additionally, you can be amenable to book exchanges so that you can acquire fresh reading material.
You'd want your open home library to look as good as possible so that passersby would stop and see what's inside the shelves. You can do so by decorating the space with the right furniture. First, follow a color palette. You can avoid your library being an eyesore if you use colors in one palette. Next is to consider filling your library with indoor greens. It's just much more relaxing and soothing to the eyes to have greens around. Then, of course, pick your furniture—shelves, and tables—smartly. You can use floating shelves for featured books of the week or have a cable management tray so wires are hidden and not an eyesore. You can also use a lamp for ample lighting in the reading area which brings us to our next tip. Provide an area, even just a small one for your visitors to read. You created the library in the first place to cultivate a culture of reading. When others see people reading, they too are encouraged to read. You can even create your own book circle on a designated day every week. People can come over and bring food while they discuss a certain book or recent books that they have read that they either liked or not. And then lastly, you can provide refreshments and light snacks in your public library. This will hopefully bring in groups of friends and families to check out the books that you have in store for them.