Things have moved on quite far in terms of workplace design options, away from small, simple cubicles to muted, uninspired color palettes. Entirely open office layouts, gaming lounges, beverage bars, and gym studios –the amenity options are almost endless, as is the risk of being overwhelmed by the number of choices. If you choose the incorrect ones or way too many, the workplace will move from 'wonderful' to 'overwhelming.'
That doesn't rule out the possibility of designing the ideal workspace. Here are some common office design mistakes to avoid at all costs that assist you in striking the right mix between what the team desires and what the employees need to succeed.

Keeping the Office in Close Proximity to Distractions
Distractions might vary depending on the job. Some individuals can work while watching TV, but they are easily distracted when they see people going down a street. When it may not be feasible to avoid all potential distractions, you should still think of some things that might distract employees from their work and attempt to keep them to a minimum.
Forgetting the Soundproofing of Your Office
Whatever your degree of distraction, maintaining some amount of soundproofing in the office, whether it's a nice wooden door or wall tiles to keep out noise from the rest of the building, is beneficial.

Failure to Plan for Clutter Avoidance
Another key impediment to productive work is clutter. After you've outlined the area you'll be using and removed any possible distractions; you'll need to consider how to organize things so that the belongings and papers have a designated spot. Consider your usual workweek and the products you use the most often to ensure that nothing is left strewn around the desk or workstation.
Incorrect Layout
Open designs for offices are often compared to tossing a coin. The open area may be energizing and rejuvenating for your staff, encouraging teamwork and a sense of belonging. Distractions, however, might become a major concern if a plan is overly open or badly constructed.
Before you create that beautiful open office layout you have in mind, think about your company and team requirements when designing the office. You will be able to strike the ideal mix between social places for the whole team as well as distraction-free spaces for individuals to work on, which takes us to our next point.

There Isn't Enough Space to 'Breathe'
The team members may be a significant source of distraction for each other if you push them to sit too closely with others. Invasion of private space, even if inadvertent, may lead to irritated employees, bad moods, and a significant loss in productivity. You'll eventually wind up with a team that's operating at optimum performance for you if you give your workers enough 'elbow space' to spread out and operate without anyone else breathing down one's necks. While you're at it, be sure to provide plenty of space for new team members.
Insufficient Break Areas
While folding chairs, a small table, and a good coffee pot may legally be deemed a break space, it won't do anything for the workers' morale or productivity. The greatest design doesn't have to be extravagant or extravagant, but it should be a place where people can properly refuel, unwind, or regroup their minds before continuing with the remainder of their day.
When designing a fantastic break space for the employees, think about comfortable furniture, proper appliances, and various recreational activities.

Taking The Reception Area for Granted
When designing your design, don't forget about the very front of the workplace. You'll want to have a comfortable and pleasant welcome space for customers, vendors, possible new recruits, and other essential guests. This will help create a fantastic first impression and aid in the development of future connections.
Storage Requirements That Go Unnoticed
Ask yourself: Did you give adequate storage space to satisfy all of the company's needs? This is a critical yet sometimes overlooked stage in building the right workplace design. You would not want to allocate too much room since it will take up space that might be used for different things. Clutter, tripping risks, fire risk, running out of critical supplies, and a lack of substitute furniture or equipment are just some of the problems that may arise if you don't plan ahead for your present and future storage requirements.
Make sure the office has the organizing tools that you will need to remain on track. Invest in a cabinet for files for the paperwork, or use a bookshelf to keep notebooks and other office materials.
So that you don't have to spend time arranging and reorganizing, put everything within your own place. Please spend two minutes when the workday is over putting everything away where it goes so that you can start the following day with a tidy desk!
It's easier to work and be effective when you have a designated place for your possessions. It also reduces the need to spend time cleaning up the mess or running to catch up.
Plants or even a scented candle can assist in establishing an environment that enhances morale!

Joining Too Many Workstations in a Crammed Space
A proper workspace and office location can be valuable to the staff since it gives them a spot to be productive. When office managers consider how to maximize value, they may envision a layout that tries to accommodate as many desks and workstations as possible. This is ill-advised in light of the present condition of public health and also exposes your staff to far too many diversions and discomfort. Appropriately spacing out the workstations maximizes the productivity of the arrangement without jeopardizing how your employees feel about their closeness to a cubicle mate or neighbor.
Not Prioritizing Ergonomics
When you are designing an office space, you haveto think about the ergonomics of the workplace since it can increase productivity, keep employees healthy, and improve the mood and energy of your staff. Ergonomics is the study of the efficiency of people in any working environment. It offers some insight into how making some helpful changes can help the staff work better.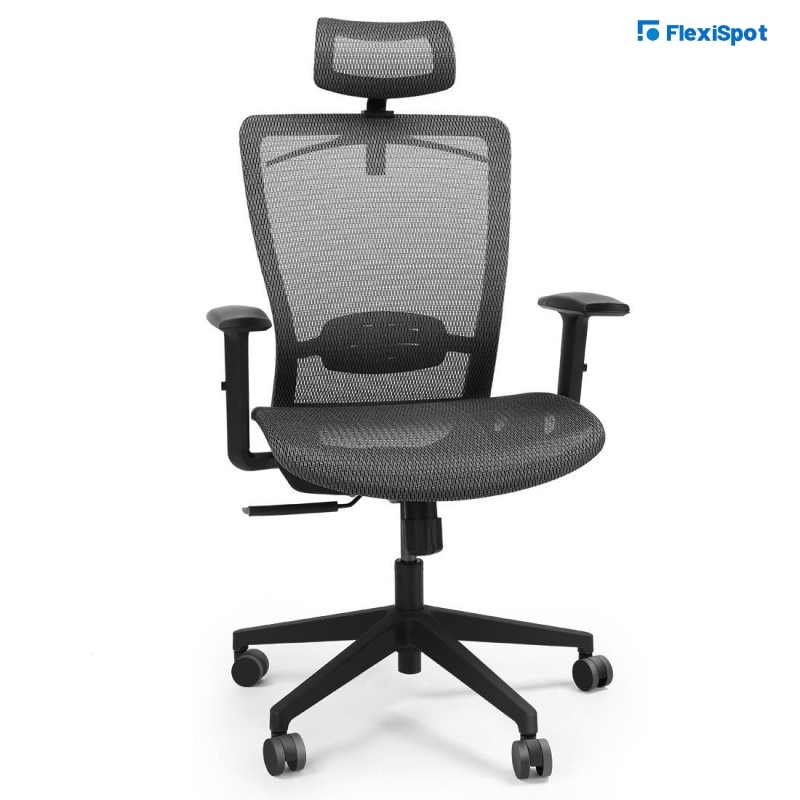 These changes are crucial if you want to create a positive environment where employees aren't suffocated and can perform their tasks in a healthy manner. For example, this Ergonomics Executive Office Chair provides adequate cushioning and ventilation for whoever is using it. It supports the back so that you don't experience back and neck pain while working. Maintaining a proper posture at work can help employees in the long run.
With ergonomic design and furniture, you will be able to take into account the body's position, the distance from the computer screen, when to sit or stand or create an environment where employees can adequately focus. Using preventive ergonomic measures can also be more cost-effective for the business. If you care for the staff and prevent injuries, it will save you from injured employees and lawsuits later on.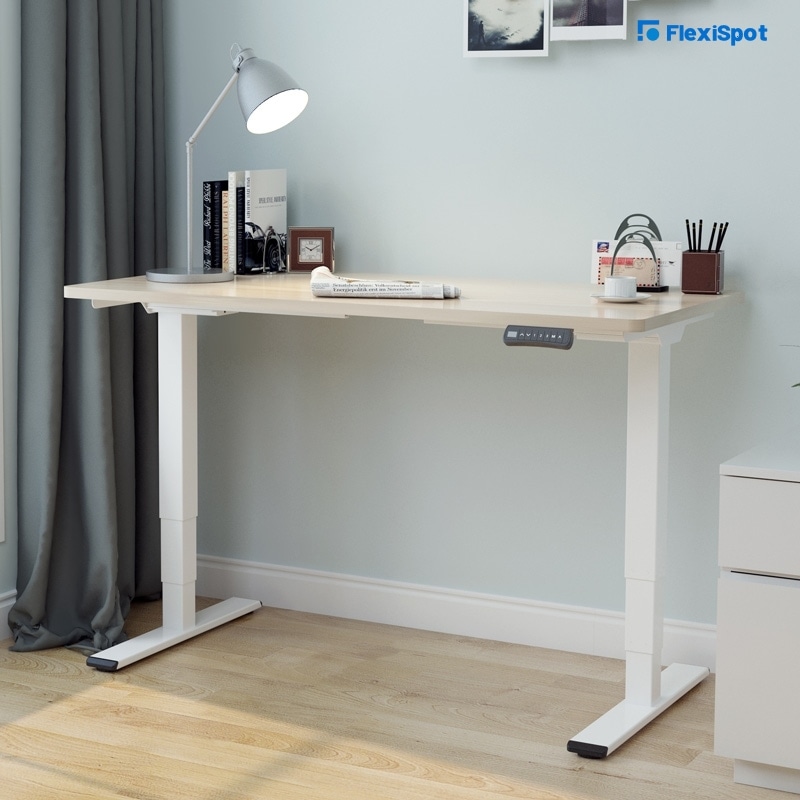 Prioritizing their health by giving them a convertible standing desk can also be quite good. Adjustable Standing Desk Pro provides a quiet motor that can convert the desk into a standing one whenever you need it. Just standing for 3 hours a day instead of sitting has been linked with a reduced risk of obesity, cancer, cardiovascular diseases, and diabetes.
It protects your employees' health and reduces the chances of them going on sick leaves in the long run. It also creates an environment where the safety of your employees is prioritized, turning you into a desirable workplace to be at. This will also reflect in the motivation of your employees in the long run.
The best part is that standing desks can also increase collaboration among employees. While they will have their private cubicles to unwind in, being on your feet increases the chances of teamwork. Instead of just shooting an email, employees are more likely to go to their colleagues and engage in person. This can reduce misunderstandings and increase innovation.
In Conclusion
You need to take these 10 office design mistakes to avoid them at all costs because they can greatly impact the quality of work and the health of your employees. Planning a proper office layout and design is vital because you have to think about how it will impact your company at the end of the day.