The transition in the work setting has brought tremendous change in the corporate sector in the US. Because of the gradual but tremendous success of remote work settings, many employers are changing their long-term plans for their companies to accommodate the needs of their employees in the new environment. At first, both employers and employees had to carry on this work setting experiment with a bit of inconvenience because switching to a non-traditional work setting gives people a different kind of culture shock. Surprisingly, 68% of the hiring managers state that the remote work has become smooth and more straightforward than the first few months of the pandemic. Hence, experts say that the new face of the workforce will take place wholly in the coming years because of the convenience that it brings. 
So, suppose you are an employer who finds remote work setting more helpful for you, and you can sense that it can bring you long-term profitability. In that case, you have the colossal chance to reevaluate your long-term plans for the company and carry on the new work paradigm. It's because putting the company in a remote work setting and putting up virtual offices instead can bring you more savings and can help you allocate office expenses on the more essential things for the employees, such as ergonomic furniture and equipment. 

Apportioning Funds on More Essential Office Needs:
Your employees play a crucial role in the company. Hence, the remote work setting is such a vast opportunity to accommodate the needs of your employees and sustain them with the essential requirements that can help them optimize their work performance. That's why apportioning the company funds to ergonomic furniture and equipment pieces can help you cater to their needs as your employees. 
Hence, if you are searching for those products, then you can trust FlexiSpot on this matter. FlexiSpot is a well-known brand of standing desks, sit-stand desks, stand-up desks, and ergonomic chairs that most office workers have charged long before the pandemic started. Thus, if you plan to buy your workers the new office desks, you can rely on this brand. It's because you can ensure that your employees would get ergonomic protection through these ergonomic pieces from FlexiSpot. You can ensure that your workers would not endure the pain from musculoskeletal diseases. These are conditions so dreadful because some get impaired and have a limited range of motion. That's why investing in these products is a rational decision to make. 
4 Reasons to Invest in Ergo Products
If you aim to accommodate the needs of your employees in the new work setting, then there are several reasons to invest in ergonomic products. These are factors that can influence your decision to choose the best products for your workers. 
a. Ergonomic Products are Durable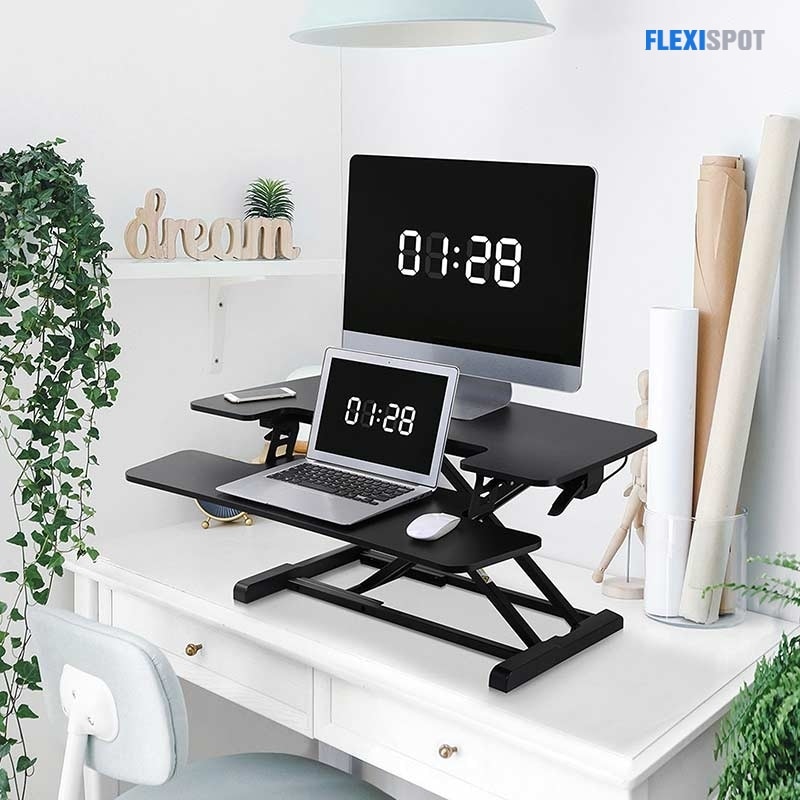 Standing desks like Kana Bamboo Standing desk, Standing Desk Pro Series, and Standing Desk Converters M7MB are examples of ultra-durable desk products. They have high-grade steel and lift structures that protect them from gunk and rust. When you avail of these products from FlexiSpot, you can pay them periodically. Hence, it is one considerable saving for you; there's no need to burn a hole in your pocket because FlexiSpot can offer you a flexible payment term when you avail yourself of more standing desk products. 
So, if you have ten employees, you can buy the superb quality sit-stand desks for ten people in an affordable and cost-saving manner. You may save more when you check the website now and avail the products that are on sale. Moreover, when you invest in these desks, your employees can get the chance to enjoy a more extended warranty service! Isn't it delightful? You can aid your employees to attain the most convenient work environment while on your end, you can invest in office equipment that could stand for years. Imagine the savings that you can create with these pieces of furniture and equipment. 
b. Big Savings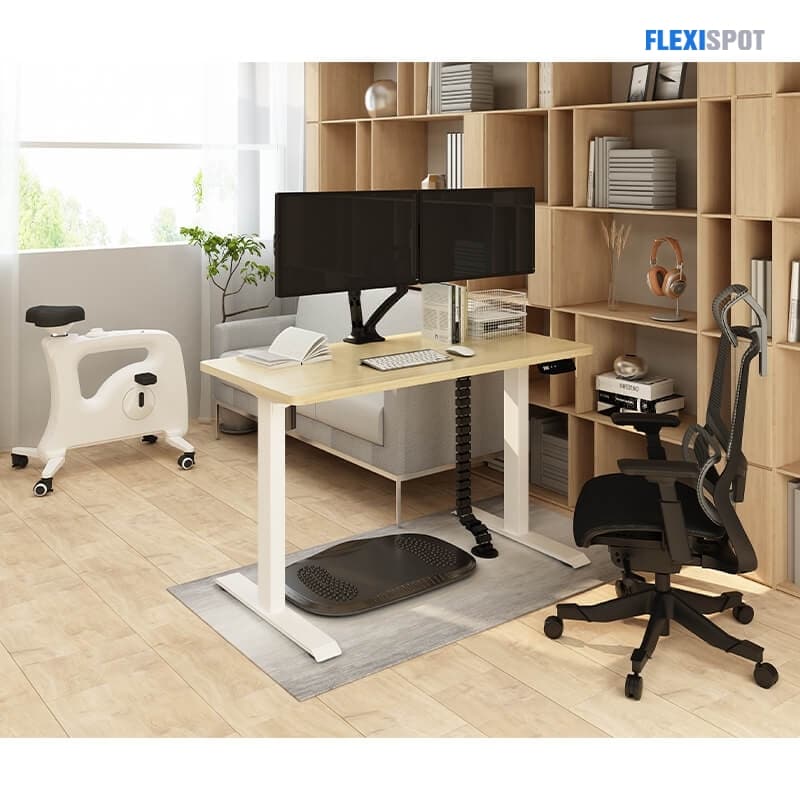 The durability of ergonomic products is unquestionable. Hence, you can make sure that you won't spend more when you purchase them. You may notice that your savings are becoming triple because apart from office equipment and furniture, you don't need to spend on rent and utility expenses in the office. Then, when you try the products from FlexiSpot, you can take the flexible payment terms. Moreover, you don't need to think of frequent office equipment upgrades so you can triple your cost savings. Hence, if you have plans of expansion that will need funds, you would not feel the pinch but would be able to invest more instead. 
c. Inspire and Motivate Employees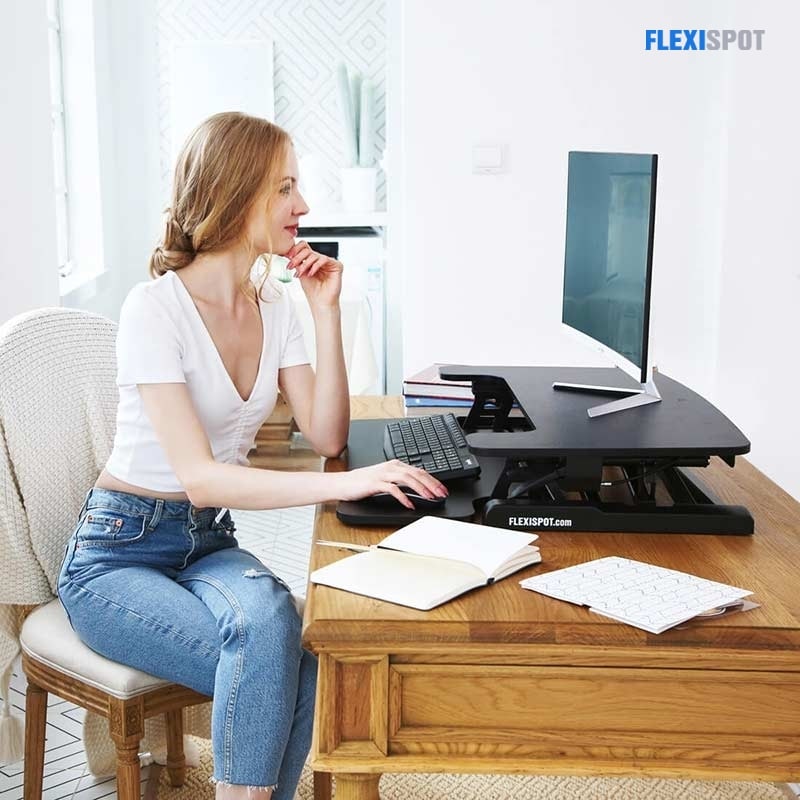 When you show compassion towards your employees and show that you bear their health and welfare, they become more inspired to show what they could contribute to the company. They don't feel that you only treat them as your workers but as your partners in building a successful business. It's the same reason employees at Facebook and Google step up in the winning game and think of fresh ideas for the companies. It's because they feel that their value as professionals and workers increases too. As a result, they gain the willpower to exert more effort and think of the bold and unique creations for a more dynamic and harmonious work relationship. That's why when you invest in these table products, you invest in a solid foundation for you and your employees. 
d. Maintain a Healthy Posture and Avoid Health Problems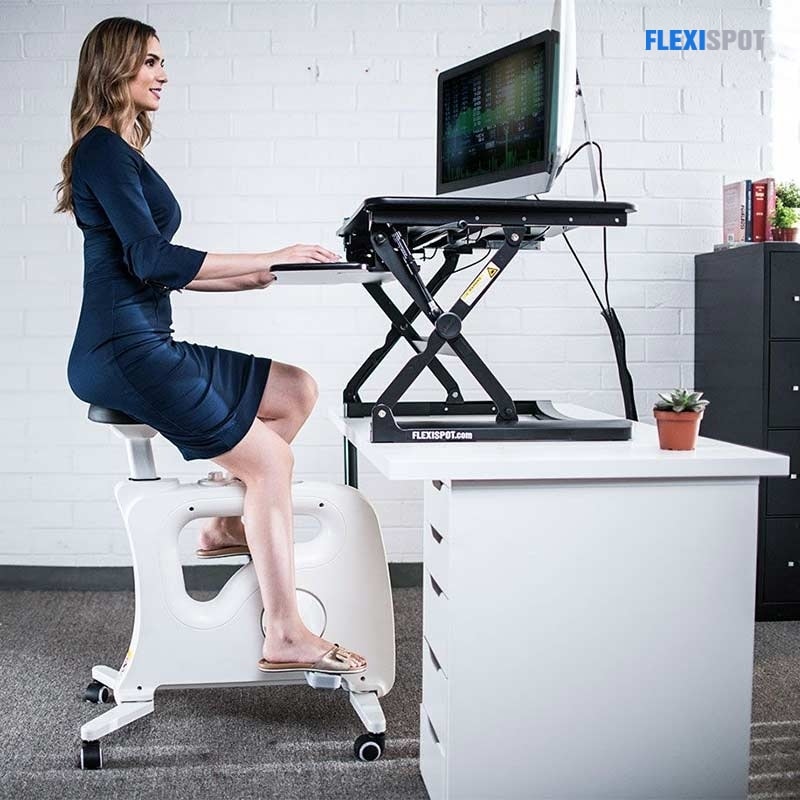 When you invest in your employee's health, you finance your company's future. As the employees are the company's backbone, you prepare a brighter future for it, primarily when you invest in products that can protect their bone health and posture. They are prone to musculoskeletal disorders, so if they had the best ergonomic products, they would avoid the worst effects of these injuries on their bones and muscles. So, it is indeed helpful to provide them with these ergonomic pieces. 
Final Thoughts
When you are in for a penny, you are in for a pound. Investing in these pieces of equipment can help you see the fruitful results of your undertakings. In the long run, you would realize that you have made the wisest decision because you have cared for your employee's welfare and made a good investment in the best ergonomic products.