In a statistics report of Retirement Equity Lab (Status of Older Workers, June 2021) they stated that the unemployment rate among the older workers aged 55 and up dropped to 4.9% in April this year from the 13.6% in April of 2020-a time when the pandemic hit the US economy hard.
It's a positive change for the older workforce in the US. This positive change was because of the state and federal anti-age discrimination laws such as ADEA or Age Discrimination in Employment Act. With these laws, there is an assurance that people from the working class, regardless of age, could add to the productivity rate, which could help boost the economy. 
Uplifting the Welfare and Morale of Elderly Workers with Flexispot
Now, if you're an employer who plans to hire a workforce comprised of older workers, then Flexispot could help you aid them in maintaining a fruitful and active work life. Indeed, Flexispot is a well-known brand that protects all workers from cumulative trauma disorders like spine strain, tendonitis, and Golfer's elbow. 
Some of the best products from Flexispot are: 
Ergonomic chairs: Ergonomic Office Chair 9051 (a big and tall office chair that has uses the impressive gas lifting system)
Sit-stand desks: Comhar All-In-1 Standing Desk Glasstop (a product that has the sophisticated design and functional keypads)
Stand-up desks: Kana Pro Bamboo Standing Desk (a sturdy product that you can pair up with the Ergonomic Office Chair 9051) 
Thus, when you provide these ergonomic pieces to your elderly employees- with or without pre-existing health conditions, then you can boost their health, and you can optimize their work performance even without much supervision in a WFH setting. In short, Flexispot can ensure the ergo protection of older workers. Aside from these features of the ergo equipment from Flexispot, there are other reasons that you can consider before you purchase this furniture or equipment for your workers. In the next part, we will enumerate the five senses. 
5 Reasons to Consider
a. Standing Desks from Flexispot Have an Incredible Motor Lifting System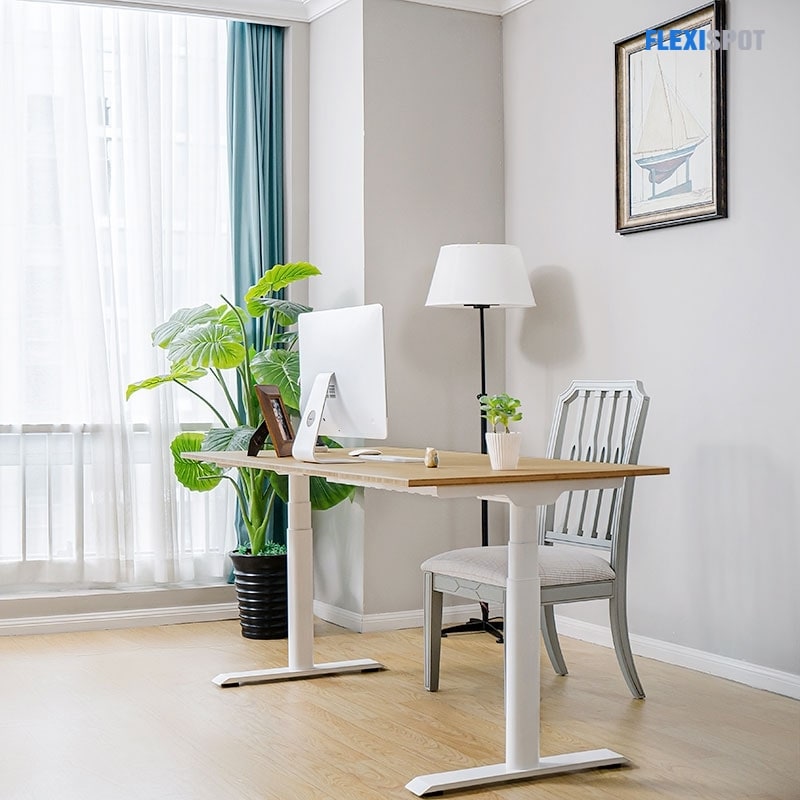 Standing desks such as Kana Bamboo Standing Desk is one of the most promising pieces of equipment from Flexispot. It has a dual-motor lifting system. It is highly recommendable for elderly workers because of its short height adjustability. The same goes for the other sit-stand desks from Flexispot that could automatically lift with just a click on the up and down movements or setting the sit-stand reminder. Thus, when workers use these products, they could protect themselves from the back strains when using a non-ergonomic chair. Hence, you can consider this product to send to your employee should they decide to request one. 
b. Stand-up Desks from Flexispot Have the Stability You Can Trust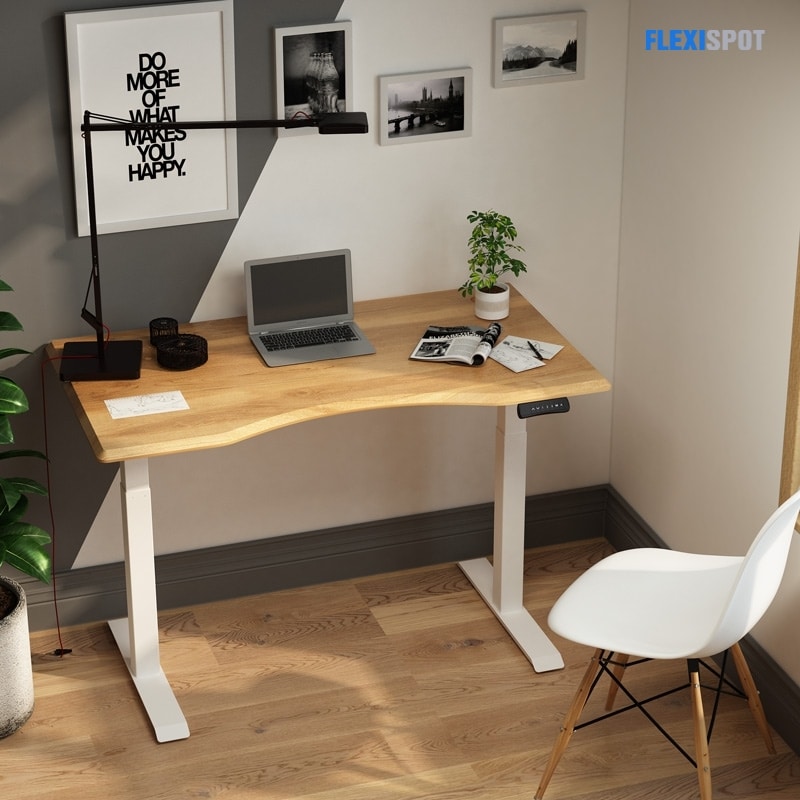 Desk products from Flexispot have a bracing system and parts such as the lifting columns that add durability and stability to the metal frame. Hence, when employees use these products, they would not worry about a wobbling table that could cause objects to fall on the floor. 
In this case, Seiffen Laminated Standing Desk is the recommendable one because this desk series offers the most incredible table products that could aid older workers to work safely. 
c. Flexispot Upgrades the Functionality of Their Desk Products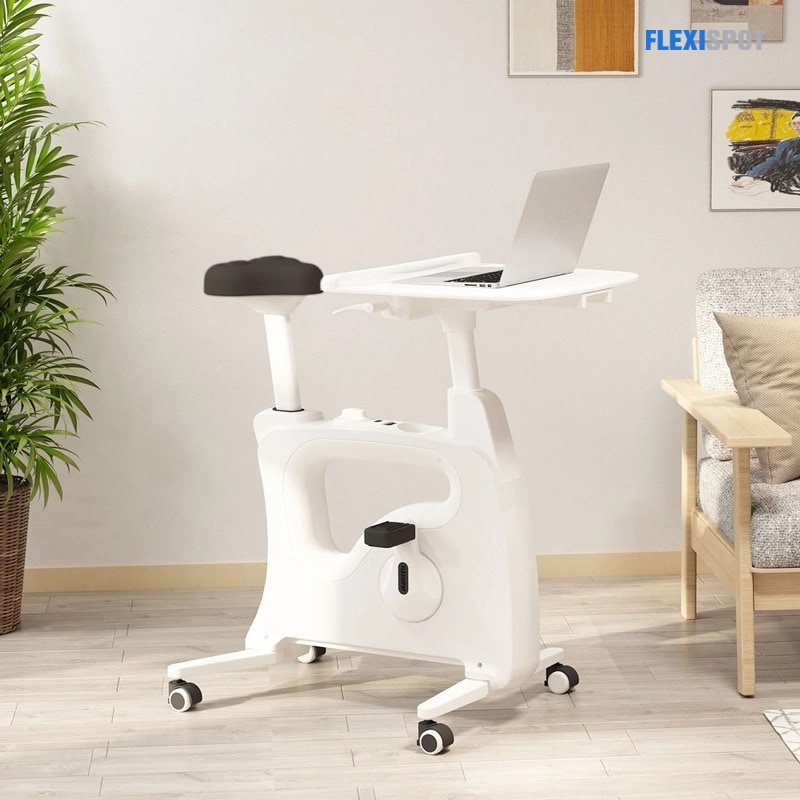 At Flexispot, you can find a stationary bike that employees could use as a desk too. One of these examples is the Deskcise Pro V9. It is a patented product from Flexispot that already received an award in the CES Innovation Award in 2018. It's proof that Flexispot goes the extra mile to provide the clients the great ergonomic solutions they deserve. 
So, when we talk about the Deskcise Pro V9, employees can expect an above and beyond quality. This product is a desk bike and a table in one. Employees who need to lose an extra pound or maintain an active lifestyle at work could benefit greatly from this product. It has an 8-resistance level that can help them adjust to the speed as they cycle on its pedals. They can make cold calls or attend Zoom meetings with this product. It's truly a remarkable piece of equipment from Flexispot. So, you could consider this reason to place your order for this piece of equipment. 
d. Feel at Ease with the Anti-Collision System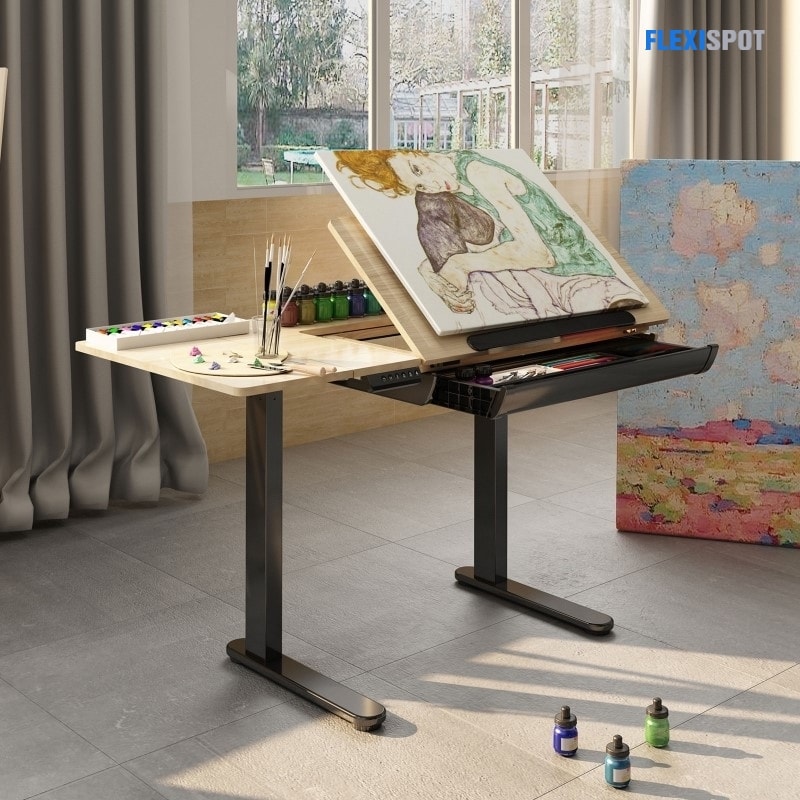 Falling objects and wobbly desktops are some of the problems with non-ergonomic desks. Older workers are prone to accidents, so they should use the anti-collision system such as the Height Adjustable Drafting Table ED1B. This multi-function table with a flexible desktop can prevent falls and wobbling because of the superb lifting columns and support pad. 
Aside from that, when there are blockages or a solid object that would hit the desktop, it would automatically stop in the middle so the employees can ensure their safety with this desk product. Hence, when you purchase this table from Flexispot, you may ensure that your employees can optimize their work performance. 
e. Powder-Coated Steel Tubings for Additional Protection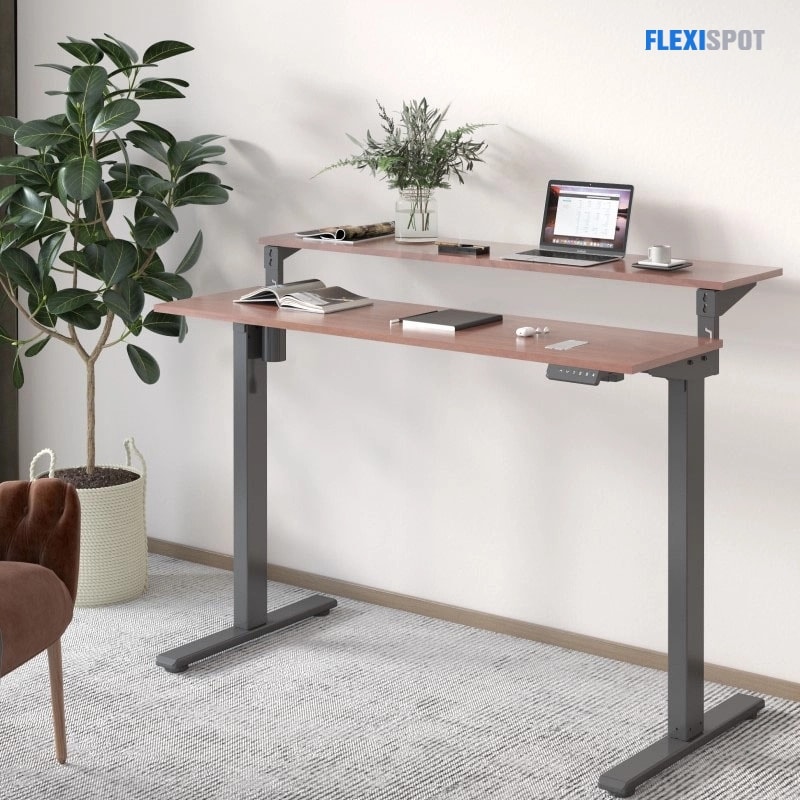 You can ensure sturdiness when you choose the standing desks from Flexispot, such as the Vici Duplex Standing Desk. It's because of the powder-coated steel tubings. These materials are known to make the steel stand the rust which is standard with low-grade steel. So, when employees use this standing desk, you can ensure their safety too, plus they may use this product for a long time. Hence, this product is very recommendable for WFH individuals. 
Final Thoughts
The older workforce is a good group of workers who could provide the utmost service to a company. Their age does not stop them from creating ideas for the company. They give out the best support because of their dedication to the company. Hence, it is rightful to provide them the utmost care beyond the salary and promotion. Flexispot is here to aid employers like you in giving these provisions to the most dedicated workers of the company.