Seeing a child study hard on their study table is truly a sight to behold since it shows how eager they are to learn. The said table should show the three C's that everyone is looking for: Comfortable, convenient, and conducive for learning.
With that being said, although a normal study table could be adequate for the academic task at hand, an intuitive standup table will create a more positive learning environment for your child in the foreseeable future. Some may believe that children would hardly require an innovative ergonomically-designed study desk, however, there are a couple of tell-tale indications that should cause every parent to consider purchasing a FlexiSpot ergonomic standup workstation for their children.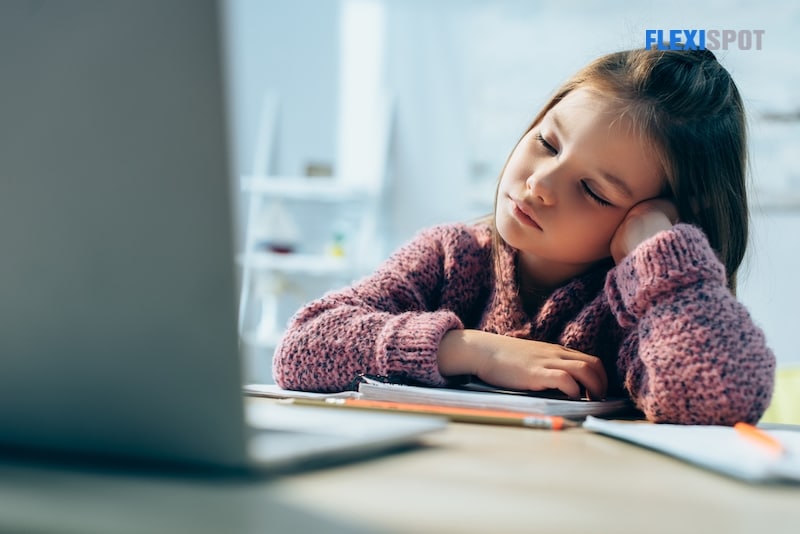 As a result of using a traditional study table, your youngster is tired all the time.
Do your kids appear to be drowsy as well as exhausted on a regular basis? Physical activities and having to get up at frequent intervals assist the muscle's organs to obtain more oxygenation as well as nutrition than they would otherwise get. If children spend the majority of their day sitting whilst studying, their bodies will hardly obtain the full amount of vitality that is necessary to accomplish academic tasks efficiently.
A common source of apprehension many folks are taking into consideration into this type of workstation is one's capability to do basic tasks like typing or reading without becoming dizzy or fatigued. However, despite the fact that learning whilst being upright could take little transitioning, individuals who utilize rising workstations say that they have zero negative influence on their usual study sessions.
It is expected that the upturn of overall morale and vitality, and also the reduction of chronic discomfort, scapular soreness, or joint physical discomfort, will lead to a significant boost in efficiency and cognitive acuity. The body as a unit works quite efficiently once it gets in superior physiological condition; therefore, the higher academic output is a natural consequence of improved physiological fitness. A standing desk will undoubtedly maintain a constant and balanced transport of oxygenated blood throughout a child's physique as well as mind, therefore assisting them in realizing their aspirations.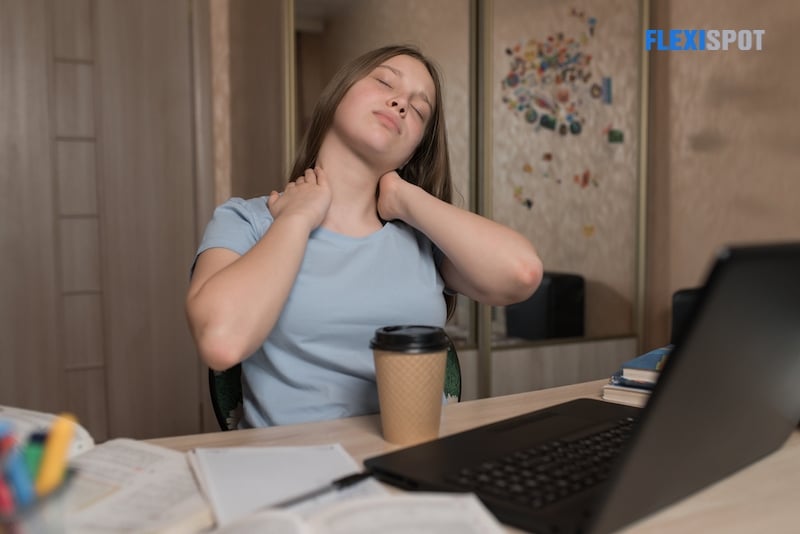 Your kid is suffering from lumbar discomfort.
Once the abdominal muscles have been compromised as a result of sedentary behavior, it will be impossible to adequately stabilize your child's spine. Adopting an ergonomic study table makes it much easier for students to adjust their center and postural musculature when doing routine actions including having to stand or grabbing something. The lumbar muscles throughout your child's body may be strengthened through gymnastics, ballet, flexibility activities, or just having to stand for a while. An ergonomically- designed standing study desk could assist young kids in building better abdominal and spinal strength, which will reduce the risk of having devastating lumbar issues in the future.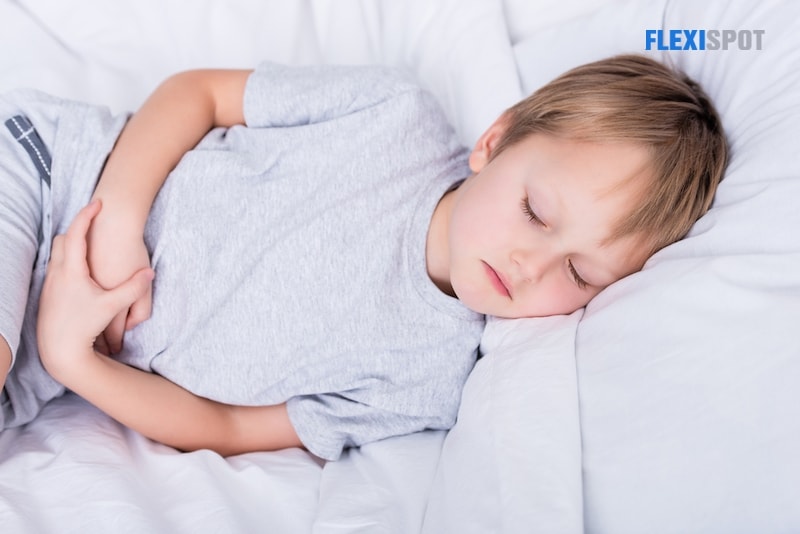 Your youngster has indigestion on a regular basis.
Whenever youngsters engage in greater physical activity and play, their intestines function significantly, making it easier for them to get rid of wastes on a regular basis. A strong muscle activity in a child's belly, as well as lungs, is indeed essential for the proper passage of wastes across the intestinal tract. Physical activity frequently could help children maintain a normal physique, especially as they grow older.
So what would parents including you undertake, on the other hand, if their children are living a passive educational experience? This is the stage at which an intuitive standup study desk can be of great assistance in preventing digestive problems.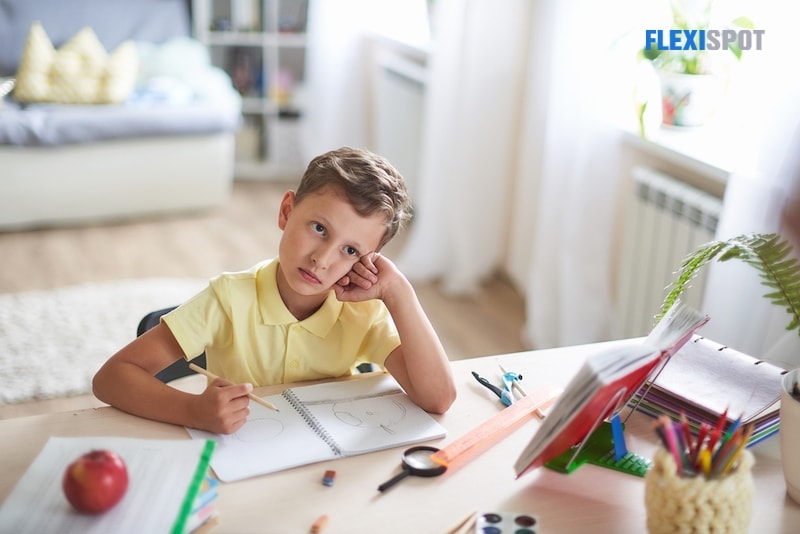 Your youngster is prone to overlooking different activities and even information.
Aerobic activities frequently stimulate the system to create additional compounds that aid in the production of developmental hormones. These aid in the development of circulatory capillaries throughout the mind by stimulating the production of these veins. Improved oxygen circulation enhances your child's capacity to comprehend, remember, as well as formulate judgments as a result of the improved circulation volume. It's particularly beneficial if they are studying in a rapid learning setting where they must be creative and imaginative. As your youngster remembers each task and obligation which they have to fulfill, FlexiSpot standing desks will actually keep them healthy too.
Your kid is having difficulty moving their limbs.
The presence of sore, stiff limbs that seem to be challenging to flex might frequently be a symptom of a chronic inflammation condition like osteoarthritis or a related illness like lymphoma. On the other hand, it could also become rigid when these are hardly utilized regularly. Kids are predisposed to having bone and ligament problems even at a young age, according to research. Children must be taught how to use these in order to minimize them from tightening and leading them to suffer from debilitating discomfort. A standup study desk can assist in breaking up long stretches spent time of sitting by allowing the tendons, ligaments, and bones to be adequately and efficiently moved.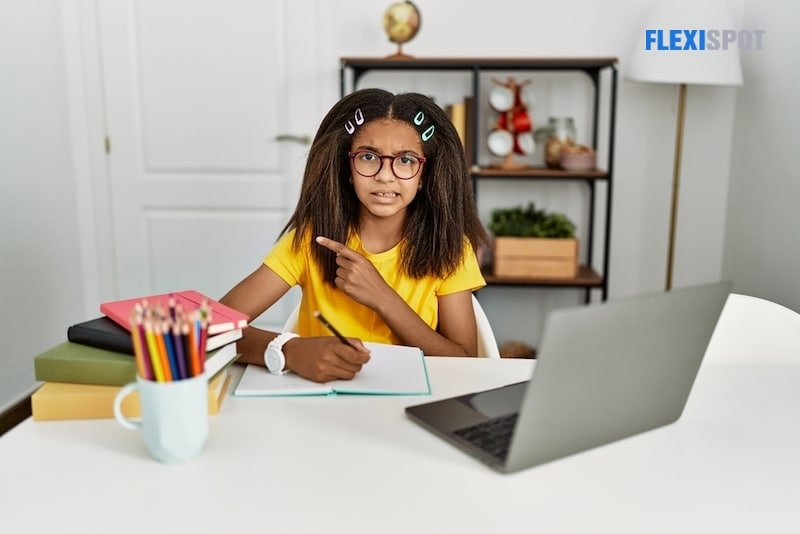 Your kid is experiencing severe temperament fluctuations plus nervousness.
An association has been shown between lethargic habits and extended resting time and the intensity of despondency and worry. As a result, it seems logical that being upright would be beneficial to one's attitude and contentment.
To gain the benefits of standing study desk use, it is important to include it in a more holistic wellness adjustment.

When choosing a FlexiSpot study desk, parents could consider the following factors.
The expert household desk equipment developers created FlexsiSpot's Height Adjustable Ergonomic Study Desk after taking customer feedback seriously. This rising study desk, which combines major upgrades with a reasonable price, is not only affordable, but is also well-regarded for its reliability and effectiveness in the study area. Children may now recline and research, or stand and learn, for as low as $269.99, minus the hazards which could affect their overall growth. Speaking of growth, the desk can also grow with the child which lessens the need to purchase a brand new study table as they grow up.
Final Thoughts
Seeing a child study hard on their study table is truly a sight for sore eyes. And with FlexiSpot's Height Adjustable Ergonomic Study Desk, your child will experience the three C's that everyone is looking for: Comfortable, convenient, and conducive for learning.