Sure, shifting from your original posture also causes discomfort while working, especially in a completely sedentary office. But that's not the only primary cause.
We conducted a survey recently and it's evident that a bad armchair is the source of pains for many employees. And many people don't know how to escape from these shackles. However, we've got some good news for you.
Investing in a massaging office chair is all you need. It'll make you feel more comfy and productive while working and you won't have to bother about replacing it after a few months. In other words, these chairs are highly durable.
Therefore, we have compiled the best massaging office chairs on the market in this article. Each of them is specially designed to give you a peerless working experience at a very reasonable price.
List of the 6 Best Ergonomic Massaging Office Chairs
Whether or not you work in a professional office atmosphere, a massage chair-laden workstation would give you the needed relief. On that note, below are some of the finest choices of chairs built by Flexispot to completely chase away back pain and every other form of sitting-related health complications.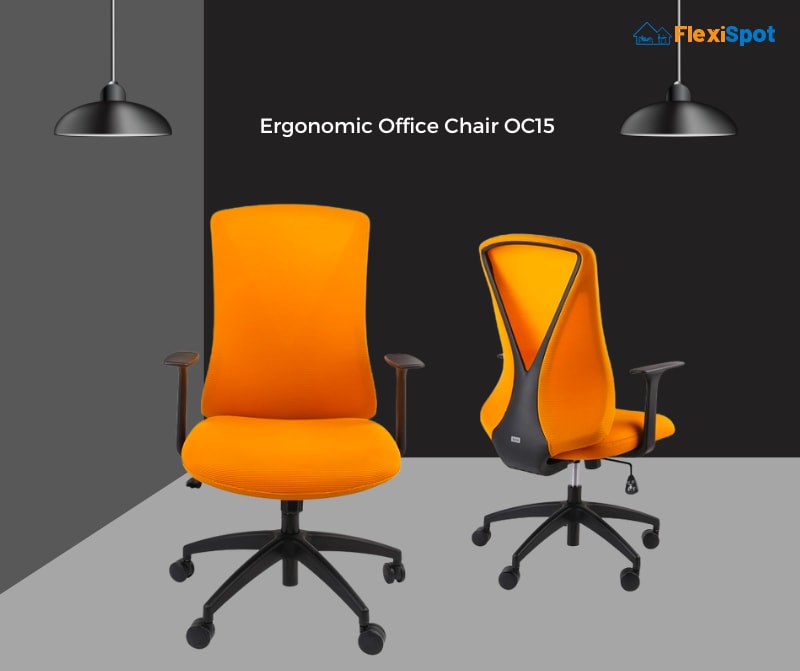 Ergonomic Office Chair OC15
Here is the latest and most luxurious ergo chair designed by Flexispot. The Ergonomic Office Chair OC15 has a seat made of a fluffy and high-density sponge. It is also upholstered with a strong and reliable breathable mesh fabric coupled with high-end elasticity. That is, using it for long hours doesn't mean it'll wrinkle or give you lesser comfort.
Flexispot also outranked other ergonomic brands by making the office chair OC15 not just height-adjustable but also gas-powered and chromed. To ensure smooth mobility and absolute stability, the chair has nylon monotonous-rolling casters with a heavy-duty base. So you can move the chair around the room or office without disturbing your coworkers or causing scratches on the floor.
Ergonomic Office Chair OC15 is also the ideal choice for gamers. You can trust it to keep you comfy and active irrespective of how long your work or gaming will take.
The chair has the perfect lumbar support for your spine, no small thanks to the back seat which has been molded to the "S" shape of your spine. Additionally, the seat has a mass of properly-layered memory foam which will also make sitting more soothing for you.
It also has an adjustable seat height. So you can relax your body as you want and position your feet directly on the floor with your knees slightly below your hips. That's absolute class and luxury! However, you might need to pair it with a footrest if you have a small stature. Get your Ergonomic Office Chair OC15 today.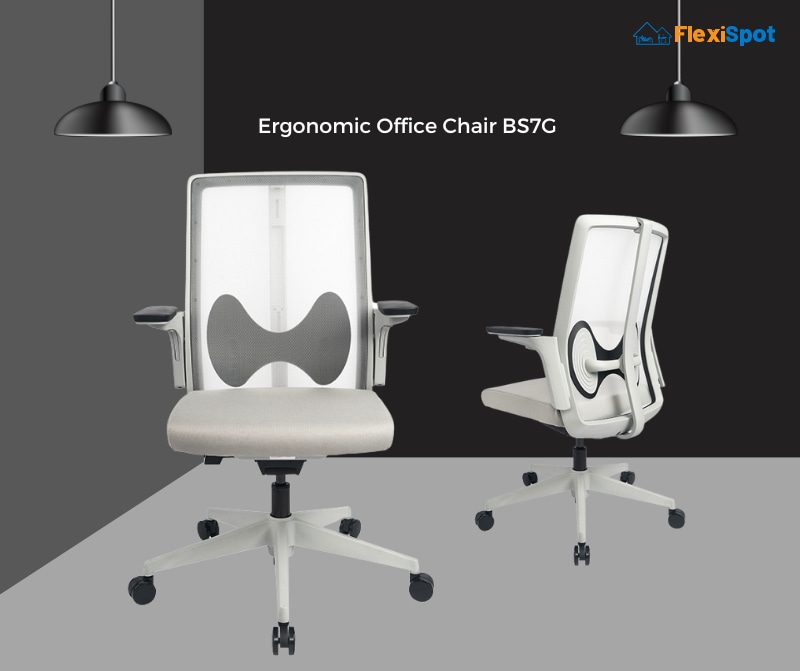 Ergonomic Office Chair BS7G
Ergonomic Office Chair BS7G is the exact redefinition of what ergonomics and elegance represent. The seat structure and cushion alone are designed with the best materials. And to what end? Just to offer you an amazing seating experience, so why don't you get yours here and now?
With a mix of simplicity and vogue, the chair's back frame is made of hard plastic and PU soft plastic. Super-duper! Based on your body weight and once it's close to your back, the PU soft plastic will automatically regulate your back strength and put you in the correct shape.
It has a set of chassis built from high-class plastics and it works silently, so it's a whisper-like movement anytime you move the Ergonomic Office Chair BS7G around. That's not all, the chassis has a 360-degree fast PU wheel that shields your floor from dents or scratches.
Back to the seat, it works for everyone regardless of your body shape. After all, it can regulate itself to fit into the user's height and weight. And it also adds extra support.
The mesh used in its construction is breathable and derived from K+R temperature-sensitive fiber and chenille. So the backrest allows air to penetrate and cool down your body temperature and dry out the forming dots of sweat as you work.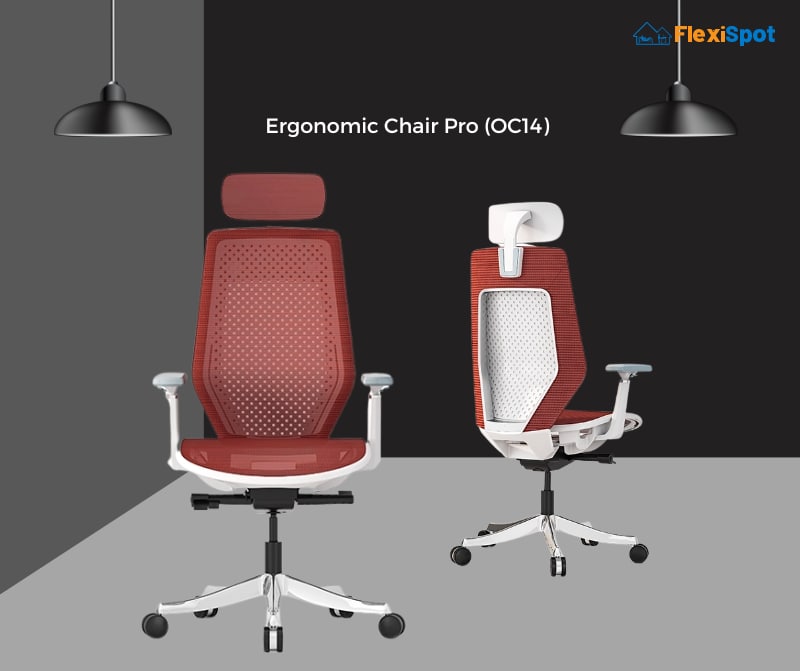 Ergonomic Chair Pro (OC14)
The Ergonomic Chair Pro OC14 is specially designed to give you the correct seating posture. And it has a modern and sophisticated design that guides and corrects your body posture immediately after you sit on it.
Truth be told, the chair is stylishly built to spice up your office interiors. So if you want to make your workstation the center of attraction, here's your chance with Ergonomic Chair Pro OC14. Apart from the comfy armrests and 100% stability, there are other mouthwatering features that we won't advise you miss them.
For instance, the chair's adjustability and flexibility are second-to-none. And to minimize the pressure associated with sitting, the headrest is built with an arch-shaped concept and it pushes your cervical vertebrae into their natural position. Innovative!
There's also aluminum alloy chassis that shields your floor from dents or marks while moving the chair around the room. Get your Ergonomic Chair Pro OC14 here and start your journey to a serene work-life!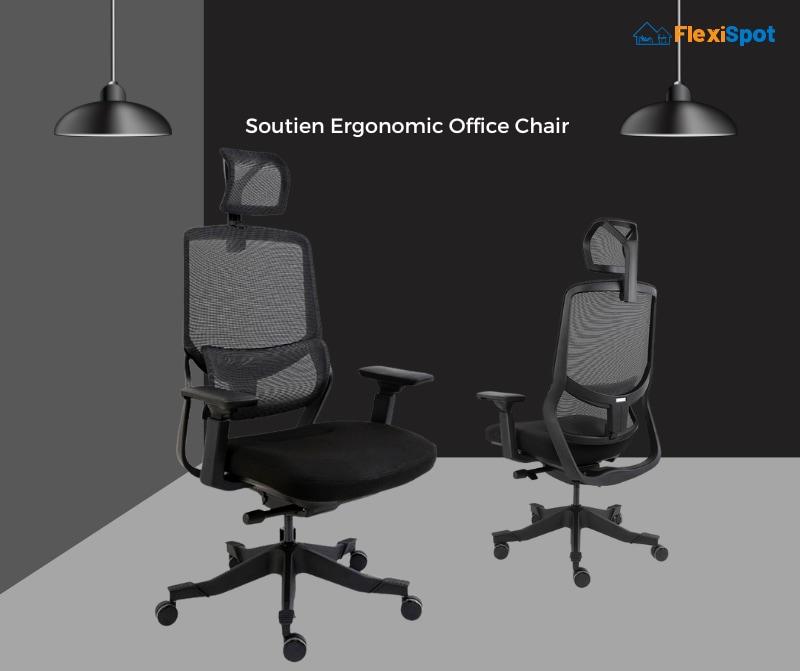 Soutien Ergonomic Office Chair
The Soutien Ergonomic Office Chair has a flexible rebound mechanism and 3 height adjustment systems, so you've got no worries about stability or offering you anything below extravagance.
It has a 135-degree tilt, a well-curved backrest, and a 3D lumbar support system that gives your neck and spine full ergonomic stability. Alongside these yummy offers is the 4D adjustable armrests that also put your arms in the perfect position.
Why 4D armrests? You can adjust it using b4 different dimensions and the armrests are very flexible such that easily align with your elbows and arms. It's an experience you need to see for yourself!
The breathable mesh used in building the Soutien Ergonomic Office Chair is gotten from K+R temperature-oriented fiber and Italian-made chenille. Hence, everything here signifies originality while it also gives your body maximum ventilation.
What's an ergonomic chair that doesn't recline? That's like a car without tires. So the Soutien Ergonomic Chair has a whopping 45° backrest tilt that you can relax into during your lunch break or recess.
Finally, the chair has an adjustable seat depth which you can use to give your seating pattern a personalized touch based on your body shape.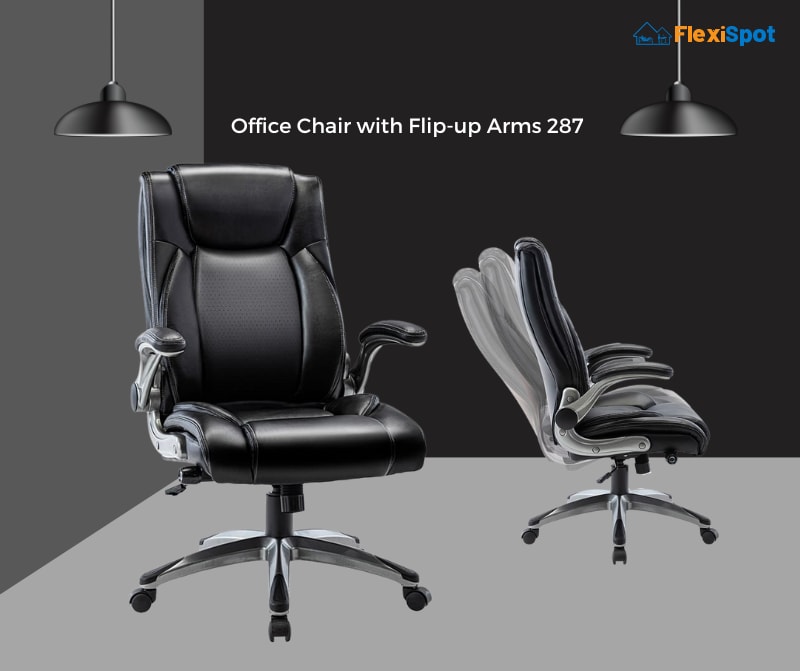 Office Chair with Flip-up Arms 287
As an employer, here is another ergonomic office chair your company shouldn't lack. It has a very soft and comfy high backrest. Office Chair with Flip-up Arms also comes with a cushioned headrest. So you can trust this piece to tone down your fatigue level and shield your cervical vertebrae as you're working or resting.
Even the seat of the Flip-up Arms 287 is made of a high-density sponge pad. In other words, it is very flexible. You can also use the knob to lift or lower the chair's tilt tension. Concerning the lumbar support, there's a knob directly under the chair to regulate the tilt tension. You can also use it to adjust your back to your favorite position.
Here's your chance to make your work-life more fun-filled and productive, partner with Office Chair with Flip-up Arms 287 today to achieve that dream!
High Back Office Chair 70049
Do you need a high back office chair in your workstation? Find no more, High Back Office Chair 70049 will satisfy all your cravings. The chair gives maximum body stability and support, so you can choose to recline with it and your neck and head will be well-supported.
No doubt, you'll feel great working in this chair whether you're a graphics designer, gamer, or the usual corporate worker. The flip-up arms and broad seat of High Back Office Chair 70049 are designed with cushioned padding. And the backrest is laden with PU leather.
That means that you can lean back and take a nap in it. And if you want to work for extended hours, High Back Office Chair 70049 has you covered. Or do you want a chair you can rock back and forth? You'll be amazed at the chair's adjustable height and it has a tilt capacity between 90° to 110°.
Even if you want to move the High Back Office Chair 70049 around, the powerful 5-claw and 360° nylon casters will move easily on both wood and carpet floors.
Conclusion
An exceptional way to scale through a tedious day at work is when you perform your tasks on an ergonomic massaging office chair. Hence, we hope that the outstanding adaptability, materials, massage capacities, and support these chairs offer will turn around your lifestyle at work.