Have you been feeling irritable and drained when you come home from work? Are your weekends filled with worries about work? Do you dread the start of another work day in the morning? Does the day drag out for too long, or is there no room for a break time because you are overloaded with work?
It can be a sign that you are not in the right job, or it can also be a significant marker of not being able to work efficiently. When you can't work at your optimum, your work performance suffers that unfortunately finds its way into your personal life.
You feel much more filled with energy to engage with your loved ones when you come home fulfilled from work. Work won't always be easy, and there will be busier days than some, but even during the busy days, you power through it with vigor and excitement. You know you are growing through the struggles that you are encountering. You know that when you finish a project or a simple task, you become much more fulfilled and proud to call your job your job. You feel excited to be around your friends and family, especially if you have good news to share. You also have space to listen to the good and bad news in their lives. You sleep inspired and wake up excited. This means you are able to balance out your work and personal life, and a happy mindset for both helps you succeed in both as well.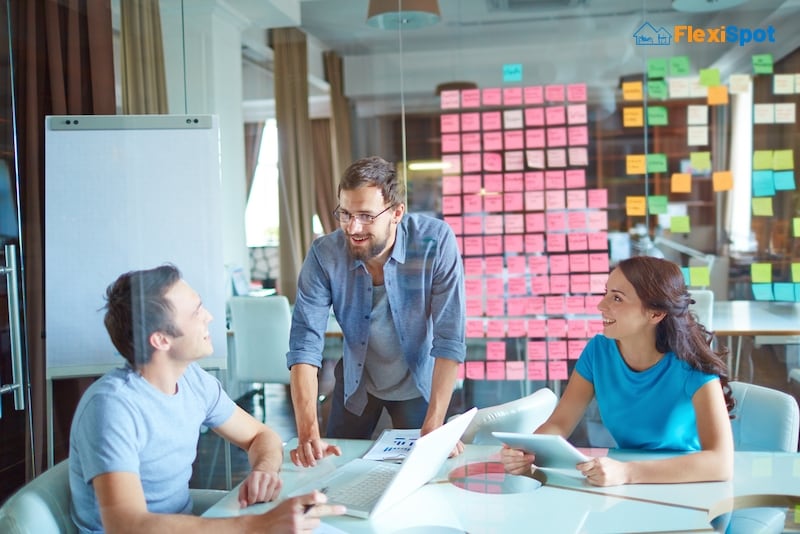 So even if you spend nine waking hours in the office, you can still call yourself as enjoying a work-life balance when you are able to switch off from work and recharge. You call yourself not a victim of the corporate when you allow to enjoy things that don't necessarily make money for you.
For instance, you can go to the beach on the weekends and not worry about the work that you have to tackle when you get back. You are able to eat dinner or breakfast with your family. Every Thursday, you have a date night with your partner, and every Saturday brunch, you meet up with close friends. If you are a pet mom or a young mom, you probably will have all the energy to play with your fur and human babies.
It's not really money that people chase, but rather what they get from it. You get to enjoy life's simple joys while earning money for yourself, family, and the future.
It's not easy to achieve optimum work performance, especially if you're not in the right mindset or you're just tired of working.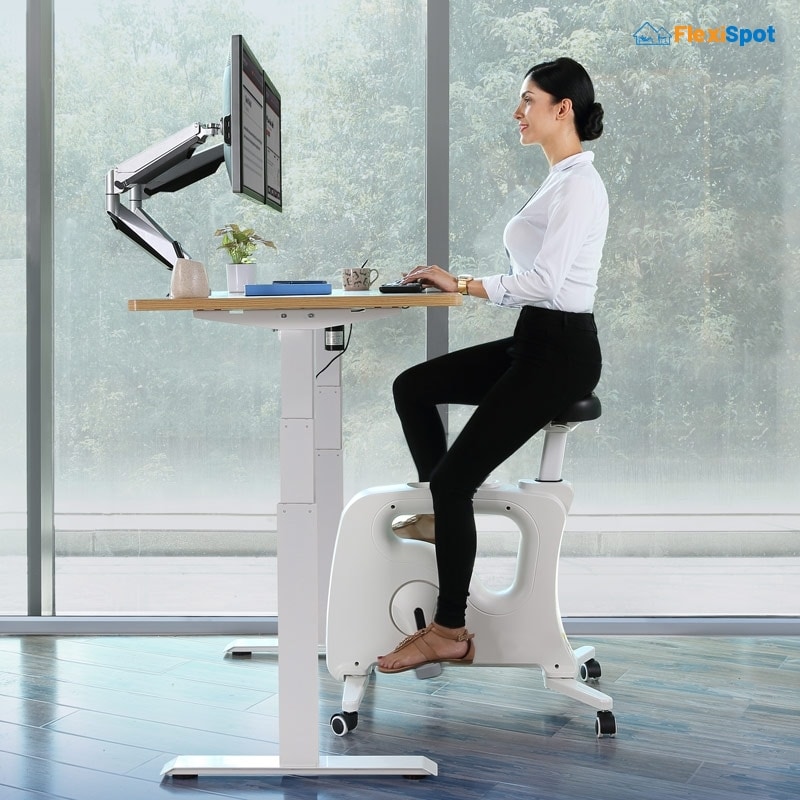 Well, there will be days like this, and it's inevitable. When it strikes, you have to be prepared for the battle by having the right tools in your arsenal. If you work from home, highly consider upgrading your workspace into an ergonomic one. Here are some of the reasons why:
It helps prolong your life by avoiding chronic diseases to develop from long hours of sitting.
It minimizes body pain since sitting for long hours can cause muscle aches or straining in your back and neck.
It is customizable to your needs and preferences, given the nature and demands of your job.
It improves posture.
It boosts efficiency and enhances productivity by helping a user, you, to stay focused and alert.
It uplifts your mood and helps you become more motivated to finish your tasks for the day.
Here are ergonomic pieces you could choose from the trusted brand FlexiSpot.

An ergonomic workspace has the power to give you a comfortable sitting experience and can also be customized to your needs. The lifting height of this chair is adjustable up to 3.1". The back has an S-shaped curve and a lumbar support to offer premium comfort. The headrest is movable and can also be adjusted if you feel any strain on your head or neck.
This chair is made of breathable quality mesh that sweat and moisture won't build up even if you use it every day for long hours. The seat cushion has a support that can reduce any pain you feel in your hips. And this chair has caster wheels that can be rotated up to 360°.

After five minutes or less, you were already able to upgrade your workspace. This docking station provides flexible expandability that could accommodate screens with 17"30" dimensions and weigh 5.5 to 18.7 pounds. It makes use of a gas spring hovering system that enables smooth movements so that you could sit comfortably without straining the neck, eye, and back. You could extend or retract the monitor arm or rotate your monitor to a landscape or portrait mode. For your interview, you can make sure that you are seen at eye level.
The monitor mounts serve as a conventional monitor base with a USB docking station, including one Type-C port, two USB ports, one VGA, and one HDMI port. The last two ports will allow screen expansion with your laptop, tablet, and phone. It's perfect for online video conferences.

An ergonomic workspace might not be complete with a standing desk. You can very much use a third-party table, but you won't get the same quality and easy adjustment. The FlexiSpot E5 uses an improved motor technology to be more user-friendly. Basically, its dual-motor lifting system is combined with the double crossbeam structure, which ensures a smoother operation and a stable experience.
No need to worry about its stability because with a loading capacity of up to 220 pounds, it remains sturdy and wobble-free at its highest point and even during movement.
It features an advanced keypad panel featuring three height presets, a sit-stand reminder that allows you to set a timer from 0 to 99 minutes, and an anti-collision feature that automatically stops movement when obstacles are encountered. The height range of this desk is from 24.4 to 50 inches and can be easily used by people from 4'6" to 6'7".