Online business is here to stay. This is the positive outcome of a pandemic that never leaves us. The onset of covid-19 found many of us unemployed, businesses shut down, thousands died due to this fatal disease. Lockdowns and quarantine became the order of the day. Health protocols are necessary to avoid the spread of the virus. As lockdowns became necessary, we found ourselves staying most of the time in the four walls of our homes.
Then there was this term "new normal" that we see ourselves going to the office observing health rules such as social distancing, wearing of face masks and face shields most of the time especially inside the office as means to avoid contracting the virus-related sickness. The new normal also transformed our lives in terms of how and where to work.
Employers allowed workers or employees to work from home for the same reasons for preventing the spread of disease. As such, there are more workers becoming freelancers and some who are into traveling work as they travel and are branded as digital nomads. They work away from home, finding traveling or being in the middle of nature such as beaches and mountains as their hideaway not only to enjoy the picturesque sceneries but also to focus on their work and finish it on time.
In other words, there were so many changes in the way we live now and the good thing is that we can adjust perfectly to these transformations.
At home, we find solace by engaging ourselves in many activities such as online gaming, watching videos and movies on Youtube, learning other skills through online platforms to kill time or make ourselves more productive and more energetic to veer away from boredom unless we are working from home.
As food business and other kinds of business were down because people are now mostly focused on the Internet, this became a big opportunity for business people to sell their products on the Internet. As Godfrey Parkin affirms in his book, "Doing Business Digitally: Eight Steps to Online Success." "In the United States, four out of every ten small businesses receive more than 75 percent of their income from the web." This proves that online business or online marketing is booming. It is like finding the "gold mine'' for business owners.

With many people having many options to widen their horizon, working from home found them thinking about different options aside from the current work they have.
Most of them were no longer interested to report for work after employers requested them to come back to the bricks-and-mortar office building where they used to work before the pandemic.
They found that other opportunities are available such as shifting into a new career, finding another company that offers a higher salary and other perks, and venturing into a small business that they find more financially rewarding and a career or skill booster. This paved the way for many to go for an online business or online marketing so to speak. Success stories about online business proliferated the current events that lured many to do it also in their own style and niche. Different products and services are offered online and it is a surprise that many people are patronizing them on a huge scale. 
To start with an online business is not an easy task especially for those who are a greenhorn in this industry.
You need to have the dedication and passion to pursue it, equipped with the right skills and the technical know-how to do it effectively and make it a financially rewarding business venture in the long run. As we all know with so many online businesses saturating the industry, it is very competitive that you really have to have the guts to do it. The competitive environment is the new marketing 2.0 that you have to learn more to achieve success in this business.
Of course, marketing online has its own intricacies, and there are bits of information you might be interested to know about online marketing or e-marketing such as:
"Online consumers with their expectations and behaviors influence the way companies to think and act so applications and interfaces are changing the way you access and perceive information." (Parkin, G.)
"To stay relevant, marketers and marketing departments need to transform into catalyzers and synthesizers." Marketing or selling online should not stick to the traditional way of marketing and instead focus on the new approaches based on consumers' dynamics.
"Consumers now have the ability - and will to control the messages and the media with which they engage. "They have developed a distrust of communication from traditional marketers. They prefer to use the opinions, experiences of fellow consumers to help them form their own judgment." (Parkin, G.)
"To maintain volumes, mass marketers have to compete more vigorously for a larger slice. Marketing costs go up, prices may go down, and return on investment declines. alternatively, mass marketers have to adopt a more customer-centric approach and start competing further for niches" (taken from a similar source).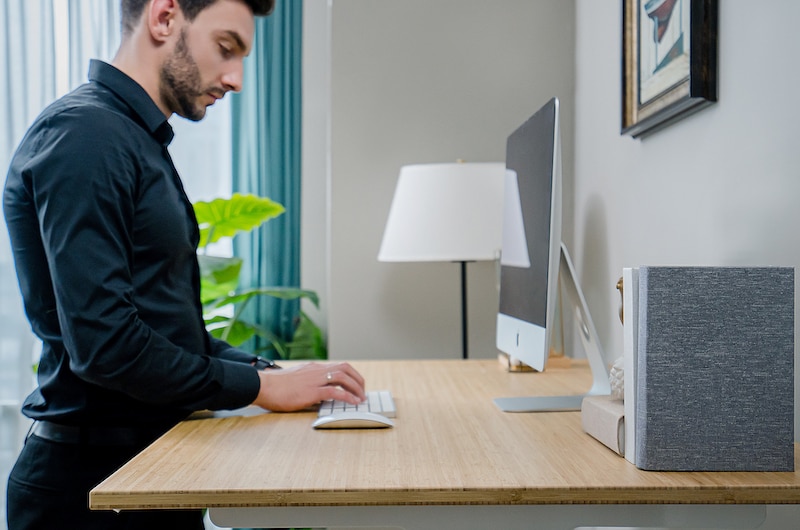 In other words, online selling or e-marketing requires a lot of knowledge especially about the volatile behaviors and attitudes of the consumers. It is not only presenting your products and services or what have you, it is finding your own niche and being able to get into the minds of the consumers who are more influenced by their fellow consumers and not by the products that you are selling. This is the magic of the comments and shares that are found to be effectively making online businesses as dynamic as the consumers. In order to find out more about e-marketing or starting your own online business, I highly recommend you draw out your plans on your computer and behind a Modish Standing Desk from Flexispot. It is height adjustable with a loading capacity of 275 lbs. Moreover, it has its own child lock and anti-collision system that promotes safety for the members of your family.  
To top it all, it has cable management features and a socket outlet with USB portals for charging your phones and gadgets while you do your creative work. This is really a one-of-a-kind desk.