Don't we all agree that ergonomic furniture was designed for our convenience?

Yes, it's equally great because it promotes good health. We get protected from the dangers of prolonged sitting and our body aches are minimized during the day while we work. We are also able to interject movement into our daily lives because there are many pieces of ergonomic furniture that make it easy to do so, even though the movement is just minimal or even when we are busy working on our desks.
It's also equally great that it makes us much more efficient at work. We are more focused and alert which helps us finish our tasks in the least possible amount of time. It's amazing, I know.
But mainly, for me, I use ergonomic furniture for the convenience it gives my life. Here are some ergonomic pieces that I think make life a lot more convenient.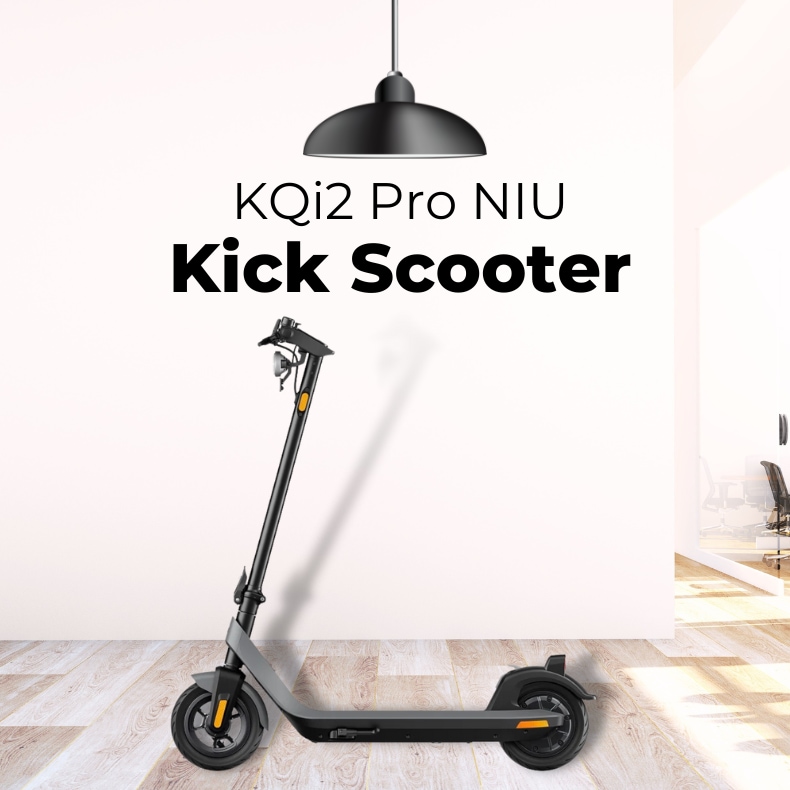 This is just one of the three electric scooters FlexiSpot now carries. If you've ever had a hard time going from one place to another because of traffic, you don't have a car, or you're running late, then this electric scooter can help dissolve your problems. It has a rated 300W Motor with up to 600W output, delivering max speeds of up to 17.4mph and a 15% hill grade climbing ability. It has a high-capacity 365Wh lithium battery with regenerative braking powers and the patented NIU BMS monitors 14+ battery functions. Its tubeless tires have excellent shock absorption with a dual braking system. For safety, it comes with a high-powered Halo headlight, braking lights, and a mechanical bell. Moreover, it is equipped with the industry's first upgraded drum brake that lowers the volume by 25% while still delivering excellent performance. Since the wires are integrated, it prevents it from aging, leakage, and damage.
This can be used with the NIU app via bluetooth and also comes with an LED display. While on the go, you can check your riding statistics, adjust speed and cruise control.
Even though not a lot of people are in electric scooters yet, I really think it's just a matter of time before everyone tries it out. It's so convenient, compact, and just an overall reliable product.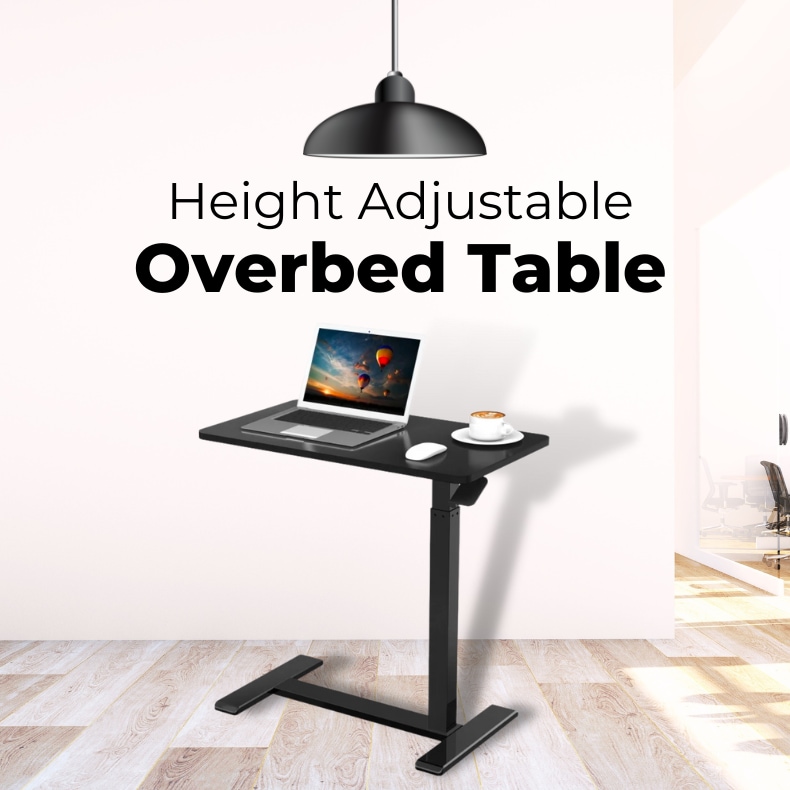 You can sit down on the side of your bed and use this overbed table from FlexiSpot. You may also use it when you're sitting on your couch or on a recliner. The base has a C shape which allows it to be used from a chair or bed. You can easily move it around any side of the bed with its four hidden casters. This means you'll be able to move around your desk essentials with ease instead of having to carry them one by one if ever you decide to move your workspace for the day. The desktop has a 27.6 width and a 15.7 diameter. It can fit your laptop or even your tablet with a keyboard.

I'm a lazy bum and I love how this product makes it convenient for me to have a table almost anywhere in the house. It makes it so much easier to work wherever and upright on a table so I'm still in an ergonomic position
while working.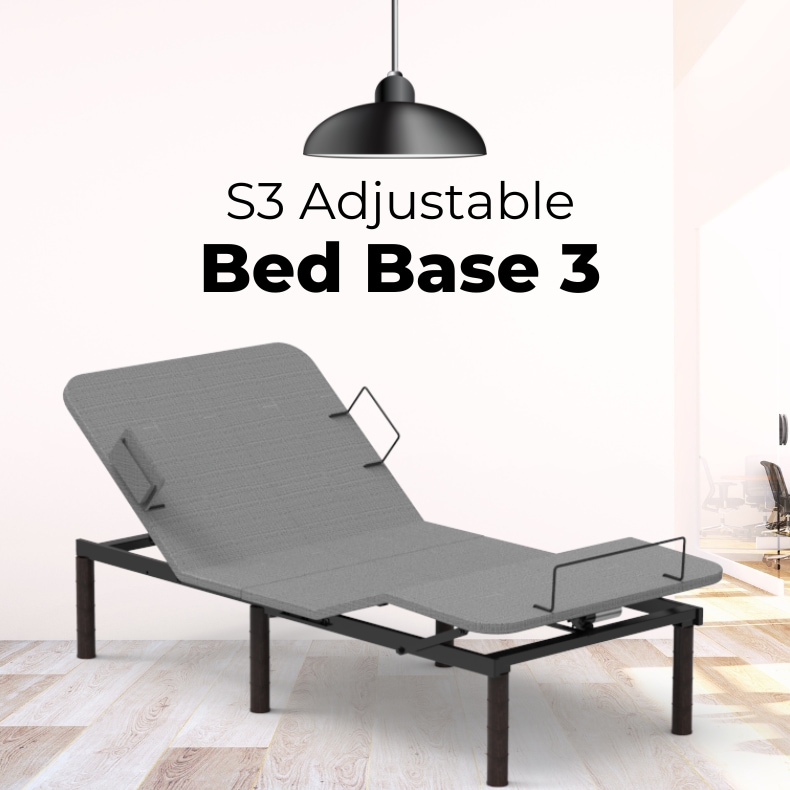 Before going to bed, I love watching a movie to get me to sleep. I find this bed base so convenient to raise when I'm on binge-watching mode and lower down when I'm ready to sleep. The S3 is one of the relatively new bed base releases of FlexiSpot and promises to be durable and of high quality. According to the brand, it can be used for 10 years straight, this claim backed up with an approval from the strict SGS testing after more than
10,000 adjustments at a load of 600 pounds. More than that, this bed base also received approvals from the FCC, CE and UL for all of its small parts. Its main frame is even made of construction-grade carbon steel and its six legs passed 25,000 wobble tests.
Operation is very important when a product is adjustable and this one operates with noise less than 55 decibels. You don't have to worry about getting stuck when adjusting the height of your bed. You can be assured of a comfortable sleeping experience with the S3.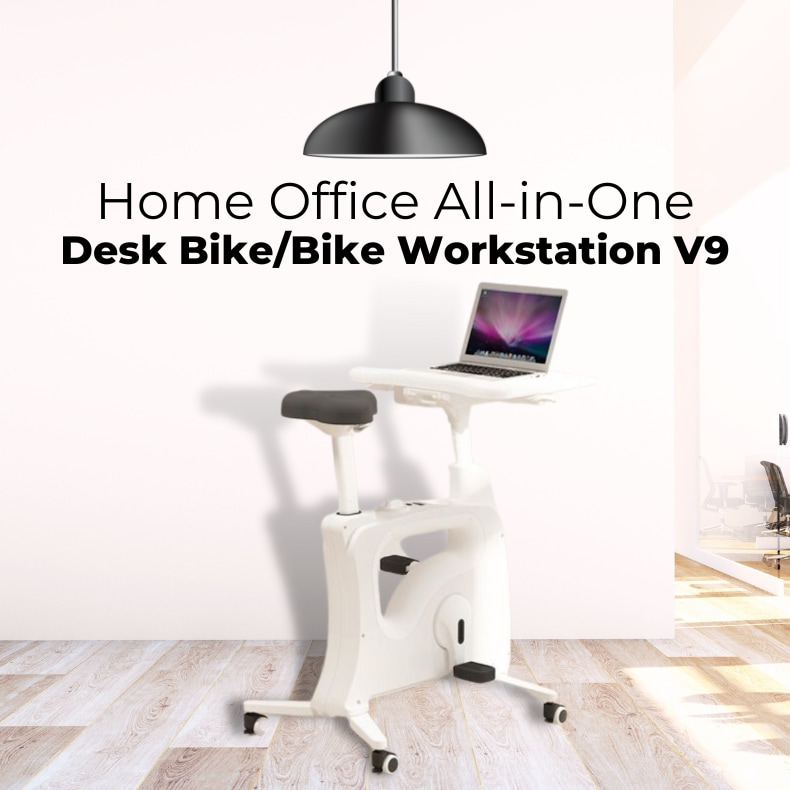 I find it really hard to exercise and go to the gym, especially when I have a full workload. I'm thankful that desk bikes exist because it makes it so easy to break a sweat at any time of the day. Durable and versatile, this amazing product can be used for physical exercise, reading, having your morning cup of coffee, watching online videos, or video chatting with your colleagues from work. I could literally do anything on the desk bike. Doing these activities while being able to exercise is shooting two birds at the same time.
Another great feature of this product is its adjustable desktop which I can move forward or backward, up and down—whatever configuration is comfortable.
I could also easily move it to another location in my home because of its four caster wheels. It also has an adjustable seat that could accommodate heights ranging from 5'1" to 6'2". And I can change resistance levels, from 1 to 6, according to my fitness goals or what I have the energy to do at the specific moment.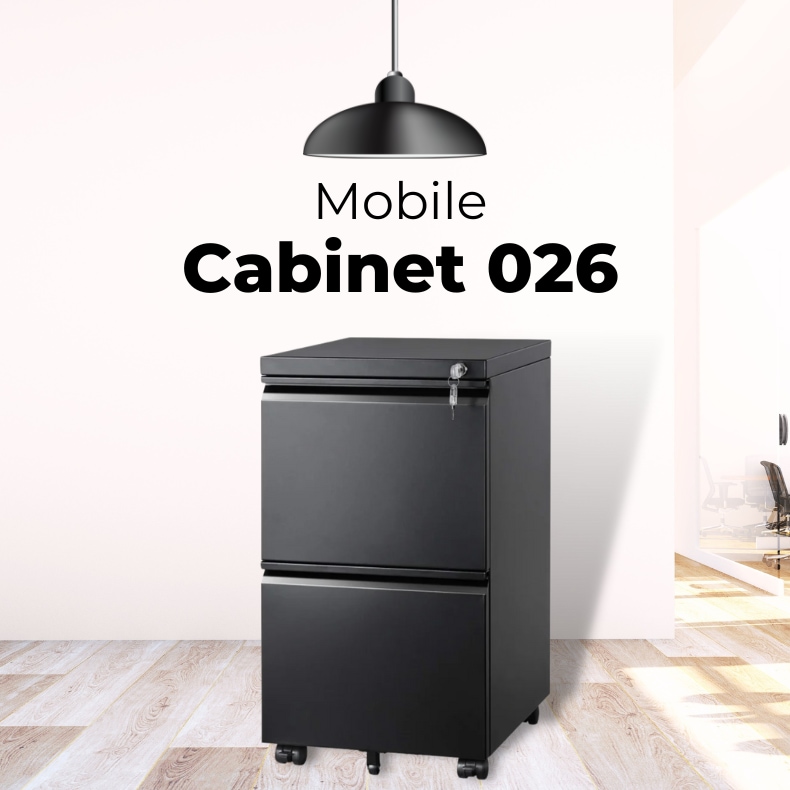 I actually hate it when I have to go up so that I can access some files I need in a drawer or cabinet. That is why I absolutely love having a mobile cabinet with casters that I can move around my workspace and bring closer to me so that when I need something, I don't really have to stand up anymore to get it. This storage unit from FlexiSpot can fit under most modern desks today. It has two drawers that are secured by one lock, which makes documents in the workspace a lot more secure. Its design is minimalistic and the product is sized at 14.6x17.1x26.6 inches. Its maximum weight capacity is 200 lbs. For convenience, it features two utility drawers with full extension slides. As mentioned, its caster wheels allow one to easily move it around the room.
Why would you want inconvenience in your workday when you can invest on and purchase ergonomic pieces of furniture?