Corporate sustainability has not always been attractive for companies. Most enterprises thought of it as a drastic change of systems in place that is already working in terms of profit and operations. The upfront investment to change a functional system was not particularly enticing to grab. The return on investment was a blurry matter because the research was lacking in the past as to how it may affect a company's figures at present and in the long run. 
But once companies started seeing measurable and significantly positive returns, more enterprises have decided to jump and change ship. In 2020, statistics show that formal green programs of American businesses have gone up by 54%. It is set to grow further with consumers opting for greener initiatives and more opportunities for new markets to tap into.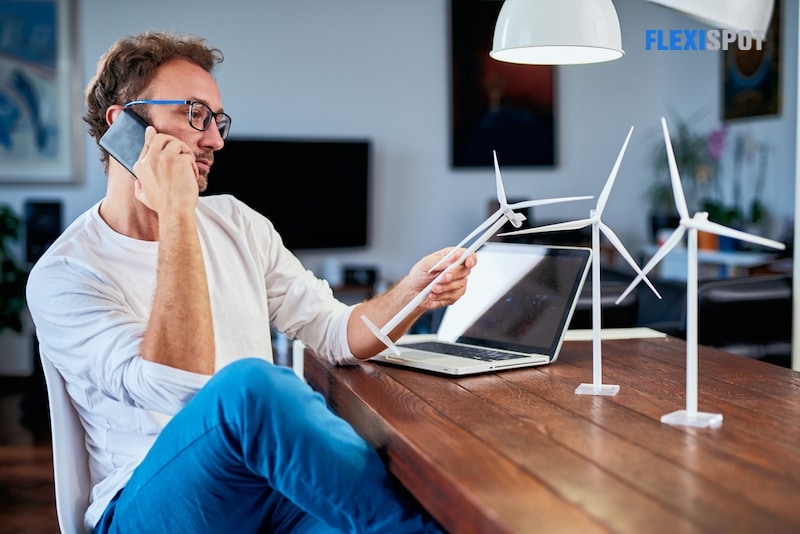 Yet the enthusiasm and positive results don't guarantee that an environmentally-friendly journey won't come without a glitch. Going green and sustainable for a business is a difficult undertaking and at times, may even be overwhelming for some. It's important to have a clear plan while also managing expectations based on realistic calculations. If you're a business who's wanting to go green, we listed some challenges below that you may encounter and how you can turn it around for your business to thrive. There's no perfect journey which means we just have to try harder in doing our best for the environment. 

Lack of Time, Money and Other Resources
Businesses have this misconception that they need a lot of money and other resources to start going the environmental route. While becoming more sustainable requires an upfront investment, it doesn't have to be costly from the very beginning, especially if there's no money available. Businesses can start small by implementing sustainable strategies. 
You may employ electricity-saving practices by turning off all devices and switching the lights off when not in use. You can start recycling at work by making sure recycling bins are installed and that people are aware of what non-biodegradable and biodegradable are. You may collect plastic and make eco-bricks. Make sure to always use two sides of the paper. 
You can offer three days' work at the office and two days at home. There are tons of ways you can go sustainable at first before implementing major, costly changes. 

Employees Who Don't Seem to Care 
While many have become Earth warriors, there are still those who simply don't care much about green initiatives. It'll be difficult to implement new systems if you're not being heard by others in the workplace. Make sure to ask for input from everyone during meetings and consider everyone's ideas and opinions. Give incentives to those who will follow the new environmental programs to convert the unengaged into becoming more participative. 

You Don't See Success 
If you can't assess success just yet, change your quantifying measures. Stop comparing your business to other businesses and start looking at the goals you've set and whether or not they have been met. 
Collect as much data as you can to compare your business' state in the past and its state at present when you started employing green initiatives. If you don't see positive results, identify the problem and adjust accordingly. 

Implementing a Half-Baked Plan
If you plunge right away into making your company green without a concrete and focused plan, you risk losing profit and overwhelming the business with big, unachievable goals. Your strategy must be based on research. Take calculated risks by predicting profitability through data. Be patient and firm with your goal. 

Flexispot's Commitment to the Environment
Flexispot is one furniture company that is always vowing to do better for society. The company's core mission has always been to give a better quality of life to its clientele. Because of this, Flexispot has put careful consideration on how the company's choices affect the lives of their customers, the communities they serve, and the overall state of the planet. The company definitely knows that there is a long way to go to make a big difference and help the world's fight against climate change. But even with this stopper present, Flexispot has remained committed to starting initiatives, big or small. 
It has partnered with the One Tree Planted Project to plant as many trees in various areas around the world. So far, since the initiative started, it is glad to announce that the company has already planted more than 500 trees. On behalf of its customer, Flexispot has pledged to plant one tree for every purchase of its sustainable bamboo-made products. 
Flexispot has also ramped up sourcing more sustainable materials for its desktops. Because bamboo grows faster and in greener conditions, the company is developing more standing desks made from 100% of this eco-friendly alternative. It sources its bamboo goods in Asia, handmade by locals that provide them with stable jobs. 
Packaging is also a major contributor to global waste, and Flexispot is well aware of it. This is why, as part of its sustainable efforts, Flexispot uses recycled materials to package every product sold. 
Moving forward, the company has a clear aim to donate $10,000 to a nonprofit organization that supports sustainable causes and is on track to planting 1,000 trees globally with One Tree Planted. 
Flexispot hopes to ensure a more sustainable future for its clientele and employees. 
Final Thoughts
Even though challenges are present, we get inspired from Flexispot's spirit to start now. The future may be uncertain but if we start green initiatives and commit to growing them, then we become more positive that it'll be better for new generations to come. And when we feel we have done enough and the road is still long and murky, the better choice is to always continue doing good for the people and the planet. We only have one Earth and we have abused it over the years but it's still not too late to reverse what we have done or at least save the planet from further destruction. Face the challenges and go green now.