Ever since the outbreak of the COVID-19 virus across the globe, e-learning has become increasingly prevalent among schools.
Although learning in the convenience of their private residence appears to be a wonderful plan, one's stance will feel the consequences as a result. In an optimal situation, the study room arrangement should be equally as hardworking as the students are.
As a result, each crevice or corner should be carefully designed in order to provide a seamless operation that really encourages overall efficiency and psychological fitness while also reducing learning risks and, eventually, improving a student's posture.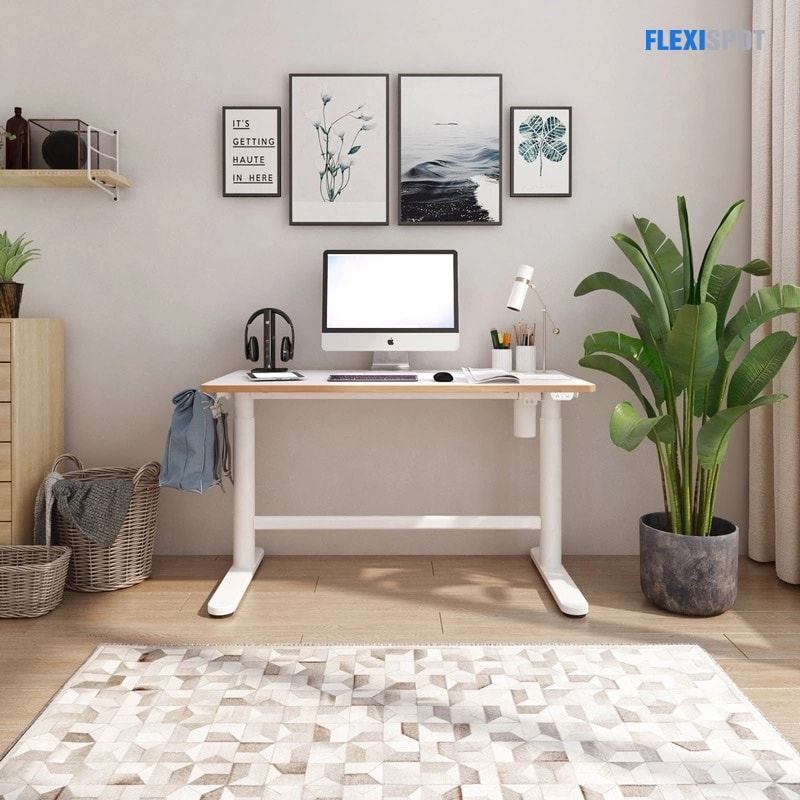 FlexiSpot has compiled a rundown of the characteristics which render a learning space secure plus suitable to the enthusiastic learner's needs. The general consensus is that learning rooms should adhere to all these ergonomic requirements in order to guarantee the comfort as well as the welfare of everybody within the immediate environment. This is a critical phase because the enthusiastic pupil will be learning for the majority of the daytime at this point. Nevertheless, once they are at their house, it might be difficult to adhere to these requirements; thus, the following best answer is to design an ergonomic study area. Due to the fact that students are now studying virtually, it is critical for them to maintain an ergonomic environment in order to maintain good physiological as well as psychological fitness.
The necessity of sitting appropriately whilst studying has been cast aside since pupils are now at home.
After all, there would be no instructor approaching their desk and berating them for the manner in which they sit.
While it is indisputably evident that keeping good alignment might be difficult (particularly if people are never accustomed to it anyway), practicing to sit appropriately has several benefits than anyone might imagine.
According to some who agree, the great manner of being seated puts the skeletal system in perfect order, allowing people to make the most of the musculature which must be engaged while studying in the appropriate position.
In addition, maintaining good form aims to minimize the stress on the muscles, which can contribute to stiffness.
Beyond avoiding the increased incidence of joint pain, those who strive for improved alignment also reduce pressure on their bodies and protect the vertebrae from forming an abnormal shape which would require the attention of a medical expert to rectify.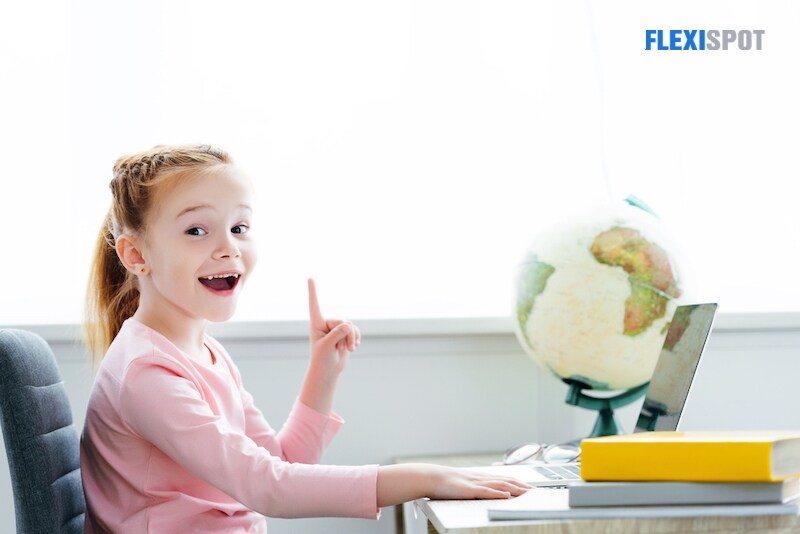 Lastly, students will be more productive if they maintain good alignment since they will not be suffering from severe discomfort, which is among the primary obstacles to learning. It is important for learners to improve their alignment and purchase an ergonomic study seat, which is the subsequent move, so getting out from the sofa where they study is a battle, they will win now
If students are not utilizing an optimal study desk and seat, students might be hunching for studying the whole day, which could cause severe discomfort. Having good alignment is important, but it can be difficult to maintain it if individuals are not secure with their seats or when the study area is too big or small for personal convenience while learning.
FlexiSpot is poised to benefit students by providing them with learning products that will allow customers to bid adieu to poor alignment and chronic discomfort!
The majority of workstations need a significant amount of effort to assemble.
Except for the impending commitments that they need to meet in a single class, everything should remain good and wonderful.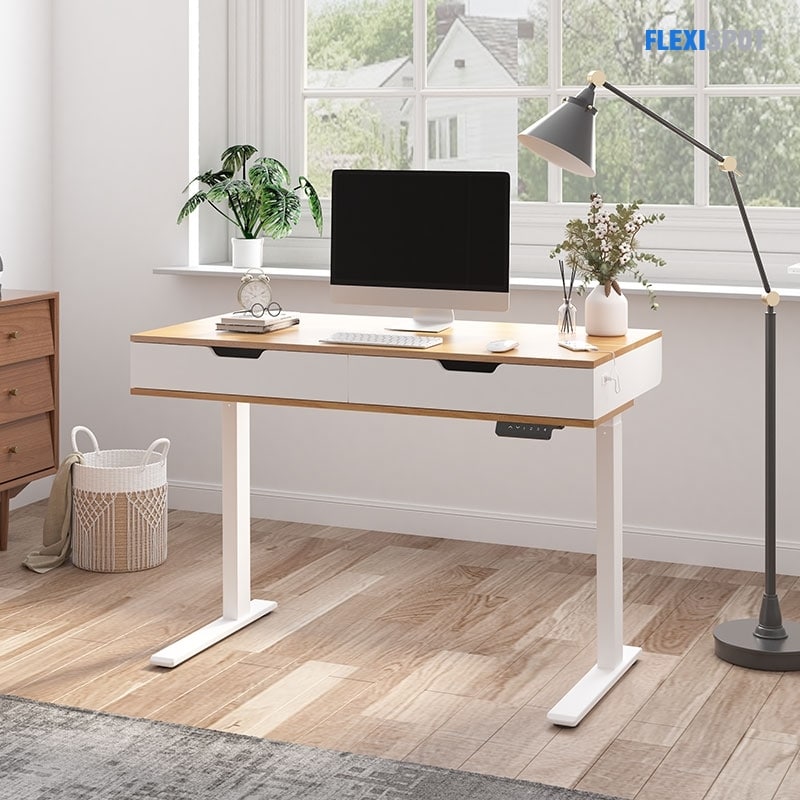 Remember that breaks must be dedicated to enjoying with their kin too. It's why, having the Esben Standing Workstation UD4 by FlexiSpot, users will not merely enjoy additional leisure between learning and bonding with the household, but students will additionally enjoy a study table that's also designed with the learner's welfare in mind.
When erecting the Esben Standing Desk UD4, just insert the elevating legs into the metal frame that has been pre-installed and tighten the legs. It is that easy to finish. They will own a standing desk that provides a wide study area that can also be quickly altered to their chosen height in minutes.
With a click of a single button among the configurable controls wherein users previously-stored the preferred elevation and they will be enjoying a more ergonomic studying environment.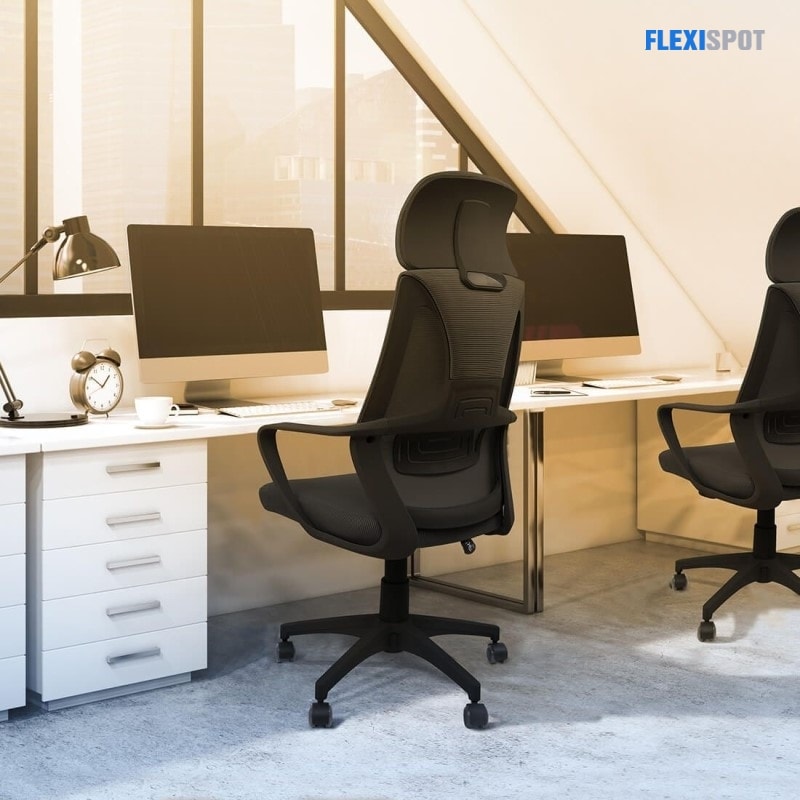 An intuitive standup workstation isn't really whole unless it is paired with the ideal seat for the task at hand. The good news is that FlexiSpot has the tastefully beautiful Ergonomic Office Chair OC7 for everyone to choose from, so students are set for success.
There are three different elevation modification settings for the comfort mechanism, and also a recovery bounce which is softer than others are featured with the purchase of this chair. The chair has an S-shaped curvature to provide the best possible lumbar assistance. Because students are able to concentrate with enough ease, the seat could assist customers in improving overall learning morale, especially if users are spending extended time studying. The dynamic construction of the seat could provide stability for the physique. It is equipped with padding to give additional support to the person when in a seated posture.
The shoulders are also well cared for thanks to the flexible rests, which simply mold to the curve of the limbs while providing students with the optimum degree of support and convenience.
With regard to ergonomically designed seat luxury, the airy netting textile of the Ergonomic Office Chair OC7 ensures optimal circulation while students are learning.
Utilizing such ergonomically designed products, students would never have to worry about bad posture, grasping out-of-reach items, or discomfort again whenever they are studying.

Final Thoughts
Studying from home is infinitely more convenient plus pleasant than going to class because individuals get to spend additional hours with their families and have the opportunity to personalize their learning space.
Additionally, there is nobody present to distract or berate them while they are concentrating.
As all of these things are important, maintaining good alignment and setting up an optimal learning area may perform wondrous things for students, their psychological well-being, and, ultimately, their learning practices.
In the end, there's nothing wrong with wanting to be the greatest representation of themselves as well as their learning.