Joanne is a 26-year-old architect based in Milan. When her career was taking off, her long-term relationship was hitting rock bottom. They eventually decided to part ways; Joanne buried herself with piles of work to move on. The months went by, and Joanne, renewed and recharged, committed herself to quote, unquote love again. But 2020 had different plans; the world shut down, and everyone suddenly faced a global pandemic that reduced socializing into a 6-inch screen. 
While couples struggled, the singles went frantic. The online dating scene reached the height of its popularity as people were crafting ways to build romance in the day and age of social distancing. Having come out of a five-year relationship, Joanne would create a dating app profile with shaky fingers, one of the millions hoping to establish a connection with a stranger online. 
Over the years, the world of online dating has changed dramatically. There is no one way to go around it, but here are some guidelines to note to guard your heart. 

But first, where do you go to find 'The One?" 
1. Dating apps
The first and the obvious would be dating apps. More than a handful are available for Android and iOS users based on what you want and need. These include Tinder (the OG), Bumble (for girls who want to make the first move), OkCupid (for those who want to share more than just their profiles), and Coffee Meets Bagel (for curated dates). Name a specific dating need, and you'll indeed find it on the Internet. 
2. Interest groups 
A dating app is not the only place to hunt for a potential match. You may join a Facebook group, a Discord server, or a Wakie community. These are great platforms to look for someone with a common interest, even just a friend and not a romantic partner. Say you're interested in photography. You may post a question on a Facebook community group or make photographer friends in a Discord server where who knows, you might find someone who tickles your fancy. It doesn't hurt that you already have a common interest! 
3. Forums 
Discussion websites like Reddit and Quora are also good places on the Internet to look for like-minded people, those who are part of your tribe. It could even be someone who has opposing views but will stimulate your brain in healthy debates. You don't necessarily go looking for love, but if it happens, it happens. 

What to Do When You Start Typing 
1. Be authentic
There's a reason why this has been said a million times. Authenticity never gets old. Or cheesy. Or forced. If you're true to yourself and that's what you show online, chances are you'll find someone who will genuinely be attracted to and match the energy that you give. 
2. Prepare a witty conversation starter
Yes, don't stress if you're not a word charmer. A simple hello is sometimes the best that you could say. But if you're feeling like a pro, it's easy to search for a winning pick-up line on Google or use a feeling-inducing question from the 'We Are Not Really Strangers' card game. A good starter will help the conversation take off and could lead to your first-ever date from an online match. 
3. Be clear with your intention
Expectation, they say, is the root of frustration. If you're not clear with your intention, you might go breaking some hearts and wasting other people's precious time. Unless you want to play with human emotion as if it's a toy, it's much better to be clear with your intention in the first place. If you're looking for a hook-up, be straightforward. If a relationship is what you want, don't be shy to let it all out. 
4. Show interest
Tell your stories but also ask questions in return. Listen to the answers and provide input if asked. Give the conversation your undivided attention. 
5. Tell your friends you're meeting a stranger
Everything in the unfamiliar territory must be explored with a cautious mind. Be smart and make sure you're safe by letting your friends know that you're going out on a date. If meeting the person for the first time, make sure it's in a public place. For extra safety, follow each other's socials so you'd know the person's circle and if he or she could be trusted. 
6. Message the person after the first date
Whatever your intention is, be courteous and thank the person for your first date. If you want a second one, don't be afraid to ask. Our only limits are the risks we don't take. 

What Not to Do
1. Fake a personality
A made-up personality is hard to keep up with for both the liar and the person being lied to. It's not always easy to read if a person is honest, but as they say, the truth always comes out in one way or another. Fake is never attractive. 
2. Lead someone on
As mentioned above, be clear with your intention. Not being open may unconsciously lead someone on and paint narratives in their head. 
3. Ditch your date
If you scheduled date or said yes to one, show up and be on time. Cancel if you have to but don't let your date wait for nothing. 
4. Arrange a set-up the other person doesn't know about
A Hinge date in the UK went viral after a girl arranged all her matches to meet in a pub on one big date night. While it might sound fun, the best thing one can do is inform the other party of what they should expect if an unconventional set-up like this was being concocted. 
5. Give your home address on the get-go
It's better to be safe than sorry. Don't give out your address unless you are absolutely sure you can trust the person after your first date. 
6. Be blind to red flags
Have a list of non-negotiables and stick to it. If something makes you uncomfortable, communicate.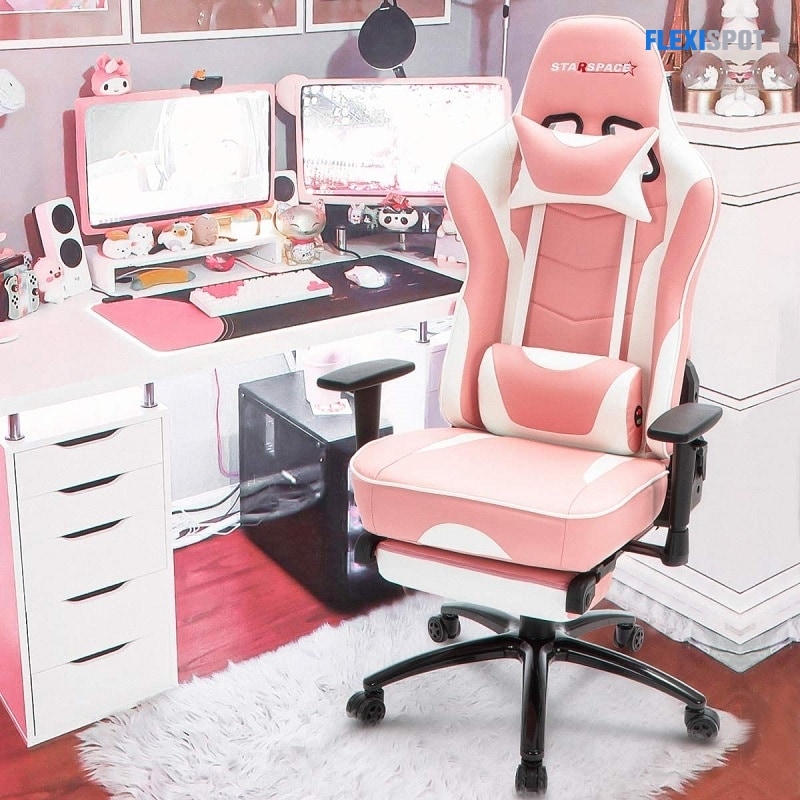 Aside from wishing you luck in finding romance, we want to make sure that your swiping time is extra comfortable with Flexispot's Massage Gaming Chair 0029. Made of soft luxury breathable leather and metal materials, this gaming chair is nothing short of high quality. It has a thick padded seat that could carry up to 280 pounds. For total relaxation, adjust the back, armrest, and height as you please. Its caster wheels glide smoothly so if you want to celebrate a sudden match, it'll be easy to release those endorphins with a smooth glide. 
https://www.flexispot.com/office-chairs/gaming-chair/massage-gaming-chair-0029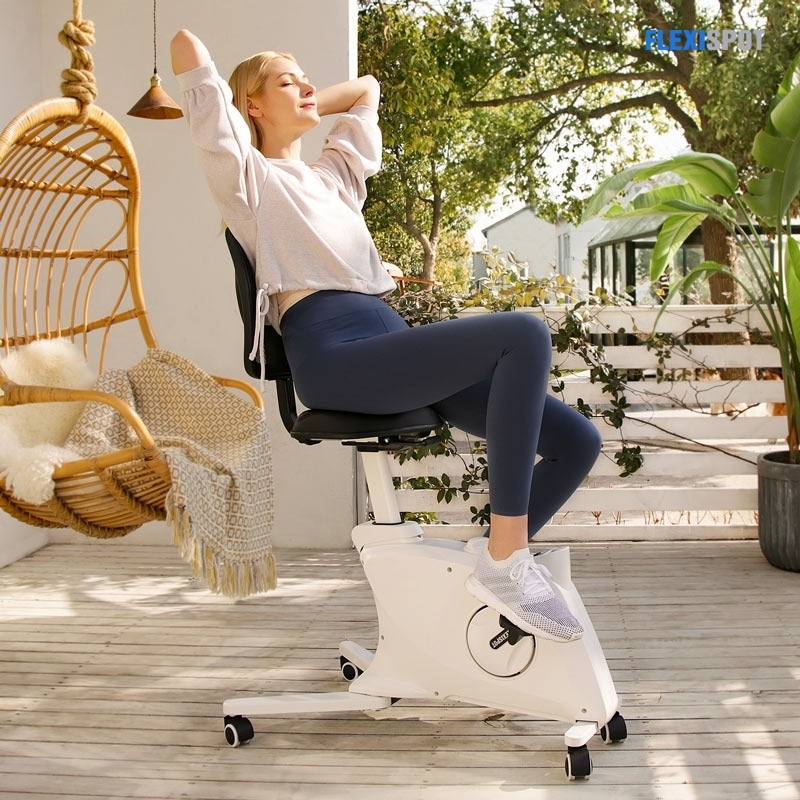 If you're feeling fit and want to be active while you swipe, look no further. Flexispot Sit2Go 2-in-1 Fitness Chair is the perfect active online dating companion. Boost your energy with light cycling and challenge yourself even more by playing with the adjustable resistance levels. It also has a breathable mesh backrest that allows you to lean your body if you want a more comfortable seating position. You'll be ready for your next date in no time. 
https://www.flexispot.com/desk-bikes/fitness/sit2go-fitness-chair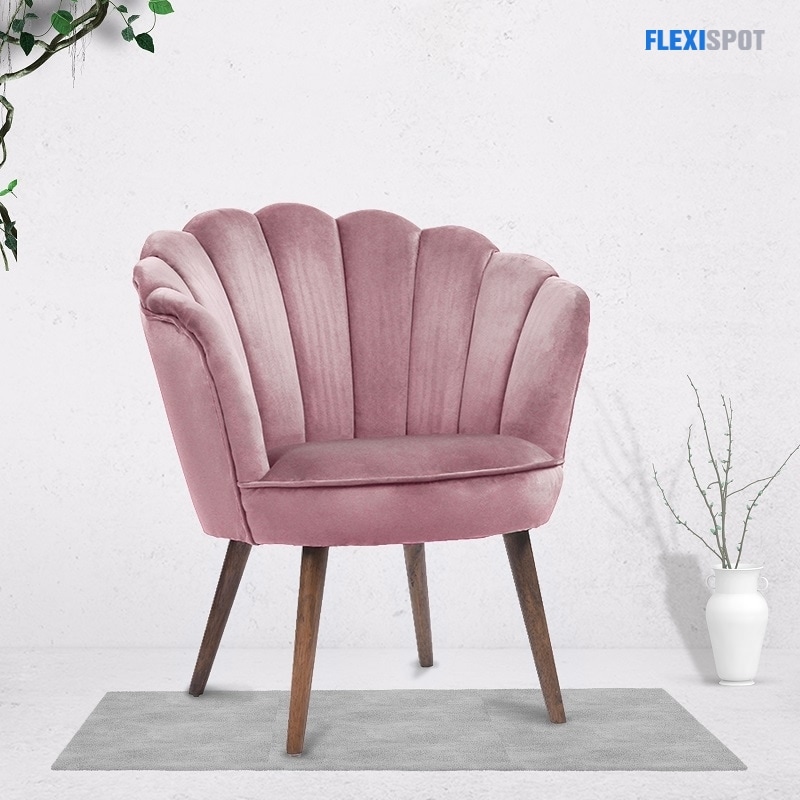 You may also opt for a chair in the living room while you engage with someone you met from the Internet. If you have a video call, the Scalloped Accent Chair 1049 from Flexispot is the perfect piece for your backdrop. It's upholstered in soft velvet with a scalloped edge and barrel back design. Not only is it pleasing to the eyes, but it also has a thickened headrest, curved cushion, and a comfortable backrest. 
https://www.flexispot.com/office-chairs/accent-chair/scalloped-accent-chair-1049