Picture this. You are a freelancer with multiple clients. This means you have to attend to the different tasks and needs required from you for your projects. Sometimes, there are tasks that clash with each other in terms of schedule and other factors which will entail you to multitask in order to fulfill everything. You are seasoned at this as an honor student and an officer of different organizations back when you were still in college.
People used to glorify multitasking but many studies have proven that multitasking does not actually benefit your productivity. When you do multiple things at the same time, your work and your overall well-being suffers.
It doesn't mean however that you cannot accept multiple jobs, especially given the nature of your career. What you actually need to do is have different focused hours. When you're doing a job for one client, you should be ultra focused in performing your best for that particular job. Your notifications for another client should be turned off. This means, instead of taking pride in multi-tasking, what will actually benefit you is being highly organized.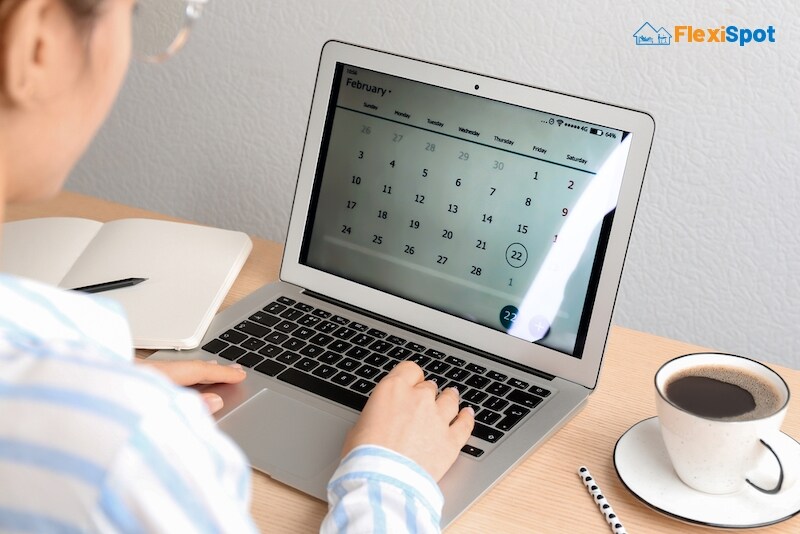 Highly organized entails that you have a clear working schedule and that you stay committed to it. Of course, you'll allot extra time if ever a project takes longer than planned. The bottomline is that you should be following a schedule. If it's necessary, communicate to your clients your working schedule so that they are on the loop with your timeline.
It also means that you have to be working in an environment that inspires and motivates you to finish your tasks. As mentioned, you need to be extremely focused with your tasks in order to do all of them. This means, all distractions must not be entertained. This also means you need to be in the right mindset while doing your tasks. A clean and dedicated environment will help you get to the right headspace needed to finish a particular assignment.
Working on multiple jobs will also require you to be efficient and highly productive. You can finish a certain job in the least possible amount of time. If you finish early in one task, you can have more time to rest or you could quickly jump to your next agenda for the day. When you are productive, you are able to tick off everything in your daily to-do list.
It's not always easy to be efficient because this is also dependent on your motivation and discipline. It's not everyday that you will wake up motivated and that you will have the discipline to finish all your work assignments. This leads us to our next point that you have to be ready for the war in your head. When motivation is running low and discipline is something you cannot count on for the day, then it is a big help if you have the right tools in your arsenal to keep you focused.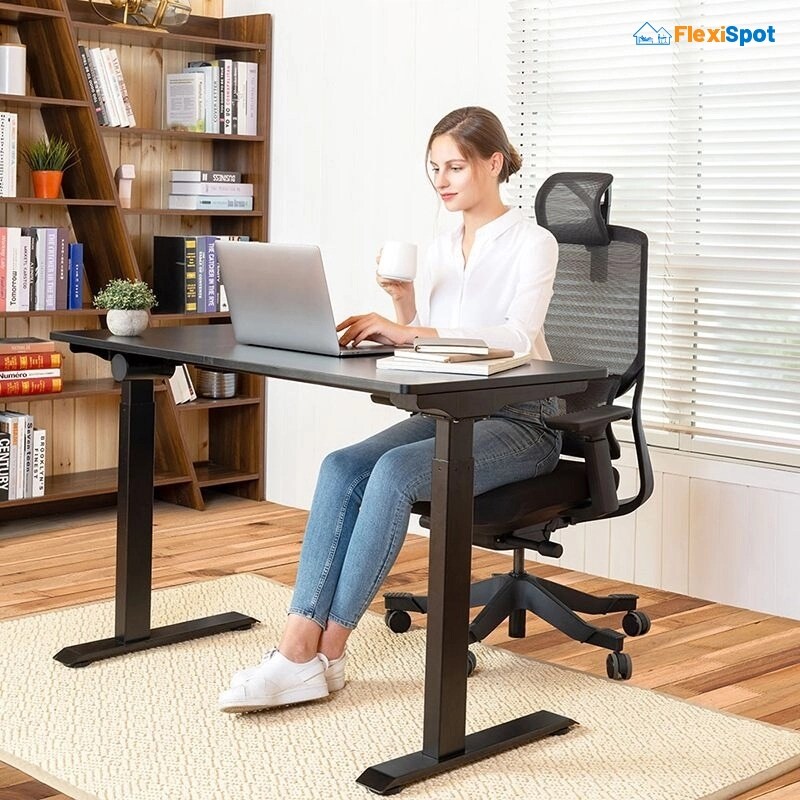 Ergonomic furniture is a smart investment for someone who works multiple jobs. You'll be sitting a lot so you get to protect your health with ergonomic pieces by breaking your long hours of sitting. You also minimize body aches and muscle pains when you work using furniture that can be customized according to your height, weight, preferences, body type, etc. And all these are instant mood boosters because you know you are equipped well to finish your work tasks on time and with flying colors.
FlexiSpot is one company you can trust to give you high quality ergonomic furniture. It has been in the space for quite a while and has continuously developed and made changes for its innovative products to meet the needs and preferences of its clients.
We list down some ergonomic pieces you can choose from: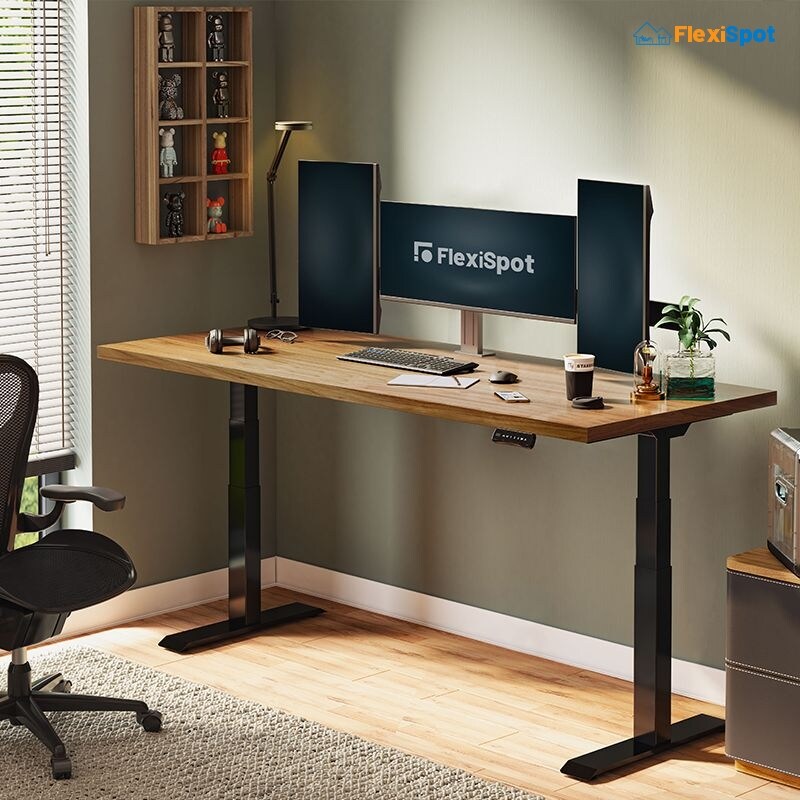 You want a standing desk with supreme stability and a reliable weight capacity/ The E7 is BIFMA-certified which further guarantees how stable the desk is. Its leg columns are thicker than the usual while the column gap is scientifically designed to be 0.05 mm, ensuring a smooth lifting operation. It can easily hold the weight of two adults, ready to accommodate the weight of 355 pounds.
The base structure is made of solid carbon steel, reaching an automotive-material grade. It passed 20k motion tests in the FlexiSpot laboratory and you are entitled to a 15-year warranty upon purchase.
It has a sleek appearance with a laser-welding technique used for its frame and an aesthetically pleasing holeless leg design. It is temperature-resistant and has an anti-wear coating which makes sure the color is consistent for many years to come.
Its adjustable height range is from 22.8" to 48.4", providing a user-friendly experience for people that stand 4'2" to 6'4".
It comes with an embedded cable tray and makes use of a premium keypad with USB charging ports, four programmable height presets, and a child-lock button.

You need a good table lamp to stay alert and awake in fulfilling your jobs. This table lamp applies the 2020 sensor tech wherein the light could be adjusted by just tapping on the base or the pole. It can be adjusted from low, medium and high brightness suitable for any situation or mood. It also comes with an adjustable head and a golden finish rotary joint that could be rotated by 330 degrees. It also has a USB charging port that provides 5V/2A fast charging that may charge your device without turning on the light. Once you buy this product, it comes with all the required tools including the LED bulb. It's even backed with an Amazon Basics 1-year limited warranty.
You will also love the lamp's vintage and classic design characterized by an antique matte black and brass gold finish.

You need to have good rest as someone who has multiple jobs. This product promises the best luxury sleep ever, what you need for a long work day. It's a bed base that is an adjustable product, meaning it could be customized to the needs of your body. Read, watch TV or go to bed comfortably with the head adjustment ranging from 0 to 60 degrees. For more comfort, adjust the height of the bed by choosing from these three leg options: 3", 6", or 9". The underbed storage space measures up to 25 cubic feet.
This could still be used without a new bed. It can be fitted into a standard-sized bed frame or could act as a standalone support system. It comes with a wired remote control that is easy to use and adjusts the bed frame to a comfortable sleeping position. It uses a durable and quiet motor and delivers a max thrust of 6000N (600kg) at a sound level of less than 50 decibels for a sound sleep. For safety, it comes with a mattress retainer bar so you or the mattress would not slide off from the frame.