It's getting harder to stay on track with one's life goals because distractions are everywhere. People's attention spans have significantly shortened. Almost everyone already owns a basic smartphone and has access to the Internet. Social media has grown exponentially with more people obsessed with consuming and creating content online.
It is of course up to the individual to make a difference in one's life and take action. Unfortunately, with the absence of responsibility, superiority, and urgency, most people slack off and put off what they have to do. Working from home has also posed extra challenges to staying focused and accomplishing tasks efficiently.
But one lesson the pandemic has taught us more is that for positive changes to happen, there should be a certain level of accountability.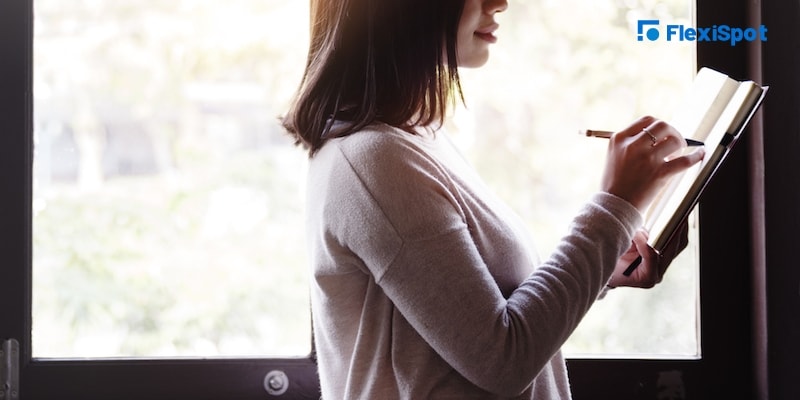 The Merriam-Webster Dictionary defines accountability as the state or quality of being accountable, especially an obligation or willingness to accept responsibility or to account for one's actions. You should hold yourself accountable for everything you have set your body, mind, and heart to do. Maybe writing a journal entry indicating your intention or setting alarms on your phone for tasks would help create accountability for yourself and your actions.
According to a The New York Times article, accountability works more when it comes from the outside. If your friend constantly checks in on you to eat healthy food, you would feel more obliged to do so. A fixed schedule with a personal trainer will most likely get you to exercise. Posting plans and progress on social media will give you that internal and external pressure to follow through.
Studies have shown that people with buddies when they try to achieve a certain goal are most likely to succeed than those who do it by themselves. So in case, you've been living in a cave and you haven't heard of it, accountability buddies are pairs or groups of people who help one another achieve personal goals by checking in on them on a regular basis. The first step to do is to choose a partner who has a similar goal and make a plan together. It's entirely up to you and your buddy on how you'll structure your accountability system. It could be scheduling a jogging date every week or checking in every day through text if you've been keeping up with your diet. You could also use money as a reward or punishment.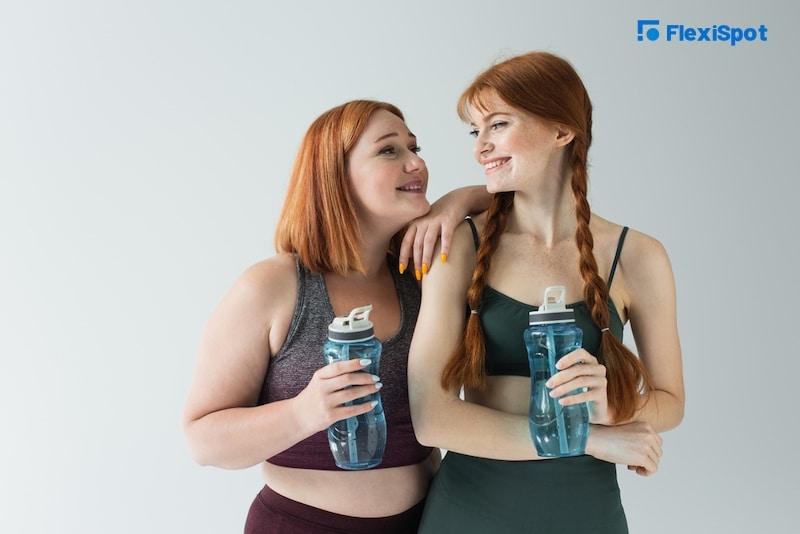 The accountability buddy system is not foolproof. It only works when you focus on the behavior and not on succeeding or failing on your goal. For example, you and your buddy's goal is to lose weight. You could look at the weighing scale for numbers but you should not put your entire focus on it. It's still more important that you appreciate the process of logging in what you eat every day and keeping a healthier diet. Now your job as an accountability buddy to your friend is to check in on them, encourage them to continue living a healthier lifestyle, and lend a helping hand in case a problem arises.
A good accountability partner is one that can support you throughout the process, help you to solve your problems and celebrate the smallest of wins. The rule of thumb is to never judge, start from a place of understanding, have the patience to suggest alternative action steps, and always be honest.
Making the Buddy System Work

1. Follow an imperfect plan and start doing.
Starting a new project or introducing a new habit in your daily life is one of the hardest things to do. We don't always have the willpower and for most of us, we need to have an end in sight even before we start doing it. The key to solving this problem is to follow Nike's famous slogan and to just do it. Make a plan with your accountability partner on what you could do daily that could help you reach your goal in the long run. For example, if you want to run a full marathon someday, maybe a 10-minute run on your treadmill every day or every other day could be a good jumpstart.
It's impossible that everything will be perfect on the first go. And when we are so bent on doing something so perfectly, any mistake or problem could easily sidetrack us and make us quit. It's better to put an imperfect plan in place and have your accountability buddy check in on you if you are following through with what you have laid out. If something has not been working for a time, then the two of you could alter it and try a different approach.

2. Challenge each other with a "stretch" goal.
Ask yourself: What is something that you have the capacity to do but you've just been holding back out of fear? What's out of your comfort zone but will help you achieve your goal? With your accountability buddy, discuss each of your "stretch goals" and strategize how you'll be able to help each other achieve them. Offer encouraging words while also giving constructive criticism. Suggest ways on how to overcome fear and gain more confidence.
This stretch goal should be part of your imperfect plan. Just do something that you feel is a stretch and you'll be surprised how fulfilling it is afterward.

3. Treat check-ins as deadlines.
Communicate a realistic deadline to your accountability buddy. Working towards a big goal could become overwhelming, so to make a realistic deadline, break down your big goal into small tasks and set a deadline for each. For every check-in, there must be tasks that have been accomplished and you could update your accountability buddy. These deadlines must not be lenient and must be taken seriously by both. For some, they add incentives or give punishments to those who aren't able to complete a said task on time.
If your accountability partner is having a hard time meeting the goal, then it must be time for a realignment or restrategizing.

4. Reward each other.
Celebrate small and big wins to make each other feel more supported. Rewarding your accountability partner towards the end of the year for a job well done is something you could do to motivate them, even more, to work harder.
One way you could reward your buddy is to buy them ergonomic furniture that will help them to work more efficiently. There couldn't be better timing than now because Black Friday and Cyber Monday are just around the corner. FlexiSpot is joining the sale events again and already has items on the pre-Black Friday sale Friday sale from November 15 to November 25.