"Nothing in the world is worth having or worth doing unless it means effort, pain, difficulty."

That's what Theodore Roosevelt, the 26th President of the United States, was quoted to have said. It still very much rings true up to today.
So keep this in mind while you are having difficulties finishing your thesis paper for school or as you work three side jobs to save money for a university overseas cultural exchange program. Your success will change the face of what was once your toughest challenge after you submit your paper on time or pay in full for that overseas program. Consider this as just another eight hours you have to endure so that one day, you can realize your dream and make it your reality.
Honey, you're no longer merely wishing things would happen. You are working hard and constructing the foundation for the future you have planned for yourself. Now, it's not always necessary to grab a cup or two of coffee when you simply need a little help staying awake. There are things you can do on your own to pull off one more caffeine-free all-nighter. We lay out seven of the many ways below.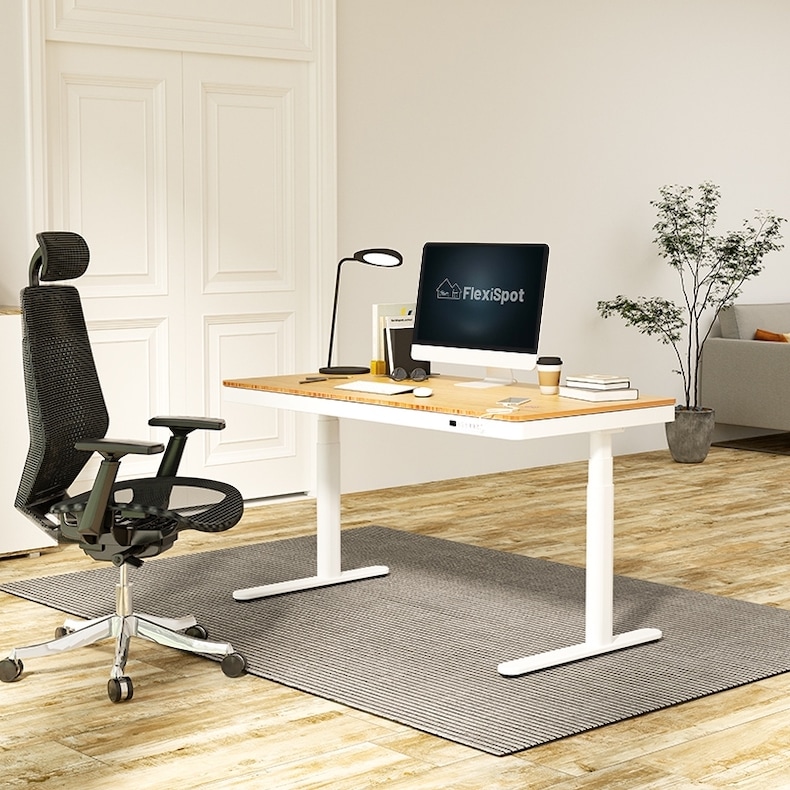 Use a standing desk converter and adjustable height standing desk while working.
You can move your body by using a height-adjustable desk. To gain the energy you require to stay awake, you can quickly move from a sitting to a standing height. Moreover, you can also use a standing desk converter on top of it because it adds extra height that is also adjustable and can possibly help your posture, making you even more attentive.

You may use FlexiSpot's all-in-one standing desk, the Comhar Pro Q8. With wireless charging, a storage drawer, and an improved design, this new FlexiSpot product seals the bargain. The design was refined by the clever brains at FlexiSpot HQ, who also incorporated a dual-motor lifting mechanism to ensure that the desk is stable even when it is at its highest point. Since the desk's height range is wider than that of comparable FlexiSpot products (24.0" to 49.2"), customers with heights ranging from 4'3" to 6'5" can make use of it.
You can wirelessly charge your smartphone on the desktop without connecting it in because it has an integrated wireless charger. Don't worry; the majority of wireless charging devices are compatible with it. The Q8 also features an under-desk cable management tray to prevent tangled cords.
Of course, who wouldn't like the fact that a drawer is already integrated into it? The desktop is composed of bamboo, has a working space of 55" x 28", canhold 220 pounds of weight, and measures 28.3" x 12.8" x 1.97". Additionally, a smart control panel with adjustable height presets and two USB charging connections is provided.
Last but not the least, this desk includes an anti-collision mechanism, just like other high-end FlexiSpot products, to help protect both the item and the things on top of it during the desktop's descent.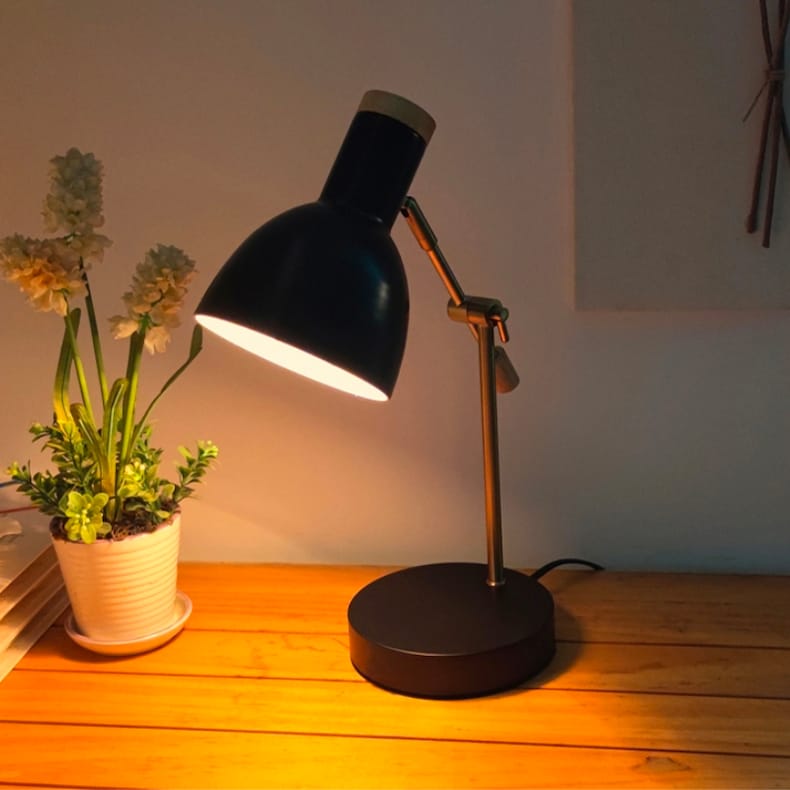 Work in well-lit areas.
To make your workspace brighter, turn on the lights in the room or use a lamp. The body's sleep hormone, melatonin, is produced by darkness. You need bright lights to waken up your circadian rhythm at night because it is already dark outside and the body's impulse is to sleep.
This table lamp applies the 2020 sensor tech wherein the light could be adjusted by just tapping on the base or the pole. It can be adjusted from low, medium and high brightness suitable for any situation or mood. It also comes with an adjustable head and a golden finish rotary joint that could be rotated by 330 degrees. It also has a USB charging port that provides 5V/2A fast charging that may charge your device without turning on the light. Once you buy this product, it comes with all the required tools including the LED bulb. It's even backed with an Amazon Basics 1-year limited warranty. You will also love the lamp's vintage and classic design characterized by an antique matte black and brass gold finish.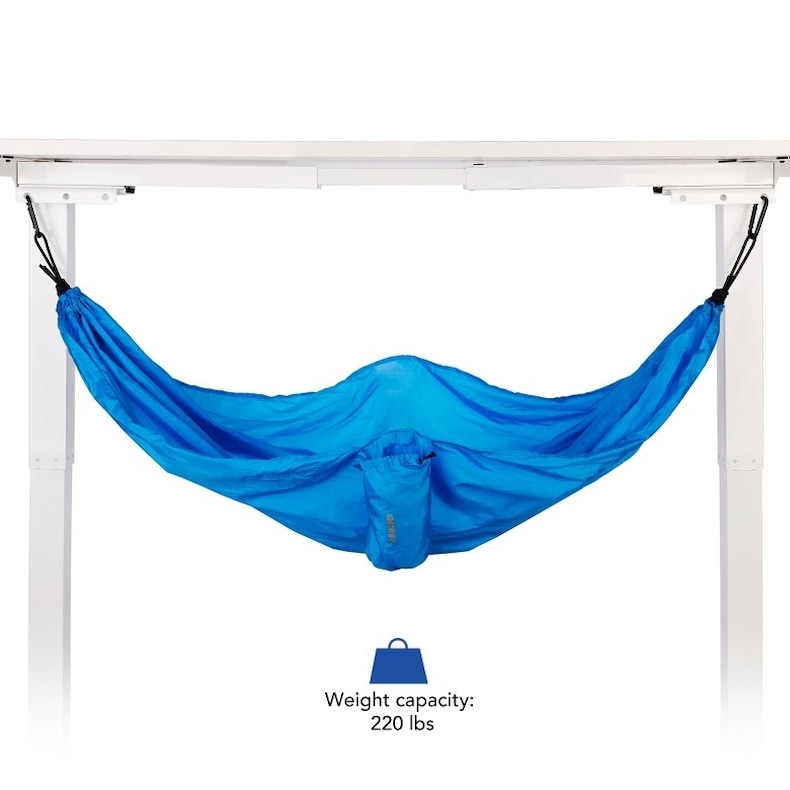 Take naps from time to time. Never undervalue the impact a quick 25-minute snooze can have on the rest of your night. Of course, you still need to develop good sleeping habits, but on nights like today when you have no option but to remain up late, a power nap may be precisely what you need to revive your body's energy levels. Install the HK01 from Flexispot or the Hammock Under Desk if you are resisting going to bed. It was created expressly with workplace nappers in mind.

It has a base plate that must be mounted beneath the desktop. This contains holes where the metal buckle of the hammock can be inserted to use it. The hammock can support up to 220 lbs of weight. It is constructed of 210T parachute nylon fabric, which is cozy, strong, and clean. This material resists tearing, flaking, and is stain-resistant.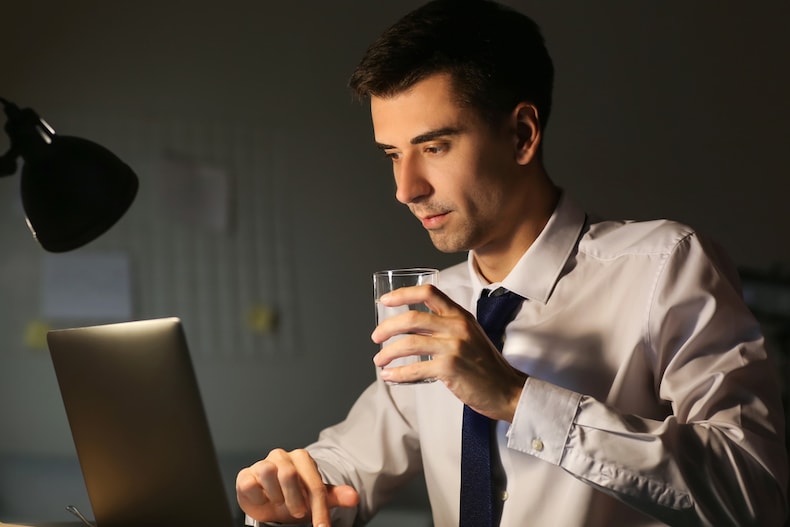 Hydrate. By doing this, you'll avoid dehydration, which can make you tired. Have a water jug beside you so that you don't forget to drink water even though you're busy and already stressed out.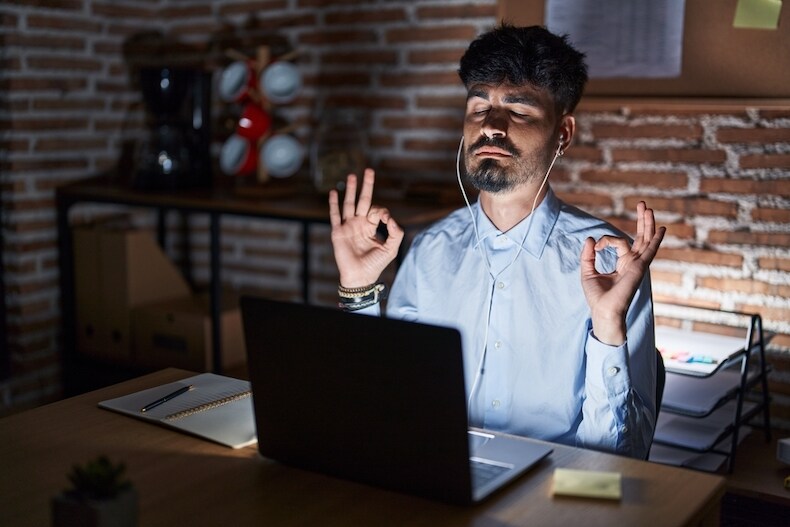 Breathe deeply. Breathe deeply to increase the amount of blood oxygen in your body. Your blood pressure will drop, your heart rate will calm down, and you'll have more mental stamina to stay awake and attentive.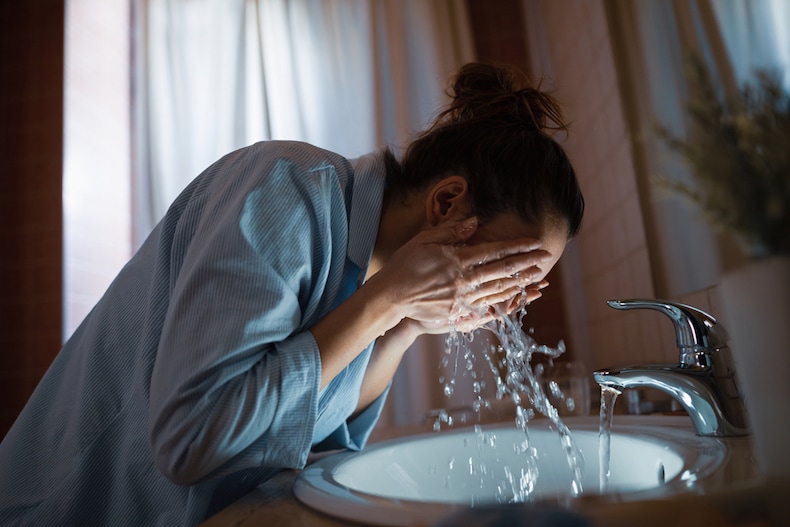 Use the restroom or take a quick bath.
Stimulate your senses by wetting your body to experience that pleasant sensation. Choose cold water to wash your face, take a shower, or brush your pearly whites.

After an all-nighter, it won't be simple to go through your activities for the day. You'll be worn out and sleep deprived, which will affect how your brain works. Take breaks for naps during the day, engage in physical activity, sip coffee, and refrain from multitasking for improved overall feeling.