It's back to school time. Parents are worried about their kids attending face-to-face classes in the midst of the pandemic. The new virus called Delta Variant is spreading and is more fatal even for fully vaccinated individuals. As such, the CDC (Centers for Disease Control and Prevention) is recommending to go back to mask-wearing.
"But while nearly half the U.S. population is vaccinated against the coronavirus, health officials are concerned about the rising numbers of new infections attributable to the highly transmissible delta variant — coupled with low vaccination rates in many areas of the country."
(https://www.washingtonpost.com/lifestyle/2021/08/02/covid-mask-guidelines-faq/)
"Furthermore, while the authorized coronavirus vaccines remain highly effective at preventing severe disease, hospitalizations, and death from the delta variant, data suggests that fully vaccinated people with breakthrough infections — which are still considered rare — can spread the virus."
"As of late July, the Centers for Disease Control and Prevention recommends mask-wearing among all students, staff, and teachers to protect children who aren't yet eligible for the vaccines. The new guidance marks a significant shift from recommendations issued earlier in the month that said masks weren't necessary for vaccinated students and employees." 
(https://www.usatoday.com/story/news/education/2021/06/17/back-to-school-fall-2021-semester-masks-required-covid-vaccine/7657179002/).
"The change was prompted in part by the spread of the delta variant of COVID-19, which is more transmissible than the original virus, and stagnant vaccination rates. Serious COVID-related illness among children is rare, but cases have spiked over the summer as the delta variant has taken over." 
"Several large districts, including Chicago Public Schools and Atlanta Public Schools, said shortly before the CDC's latest announcement that they will require masks when classrooms reopen."
"Schools in Kansas City, Missouri, are likely to follow suit amid a surge in COVID-19 cases, despite earlier plans to lift its mask mandate for vaccinated students. In Washington state, health department officials said all students and teachers will be required to wear masks in classrooms this fall."
"Washington, D.C. staff, students and visitors must wear masks and socially distance in schools this fall."
 "Right now, the agency recommends children 2 and older should wear masks indoors, except when they're eating or sleeping. But mask requirements – including age thresholds – are typically dictated by local and state health departments and vary widely based on geography."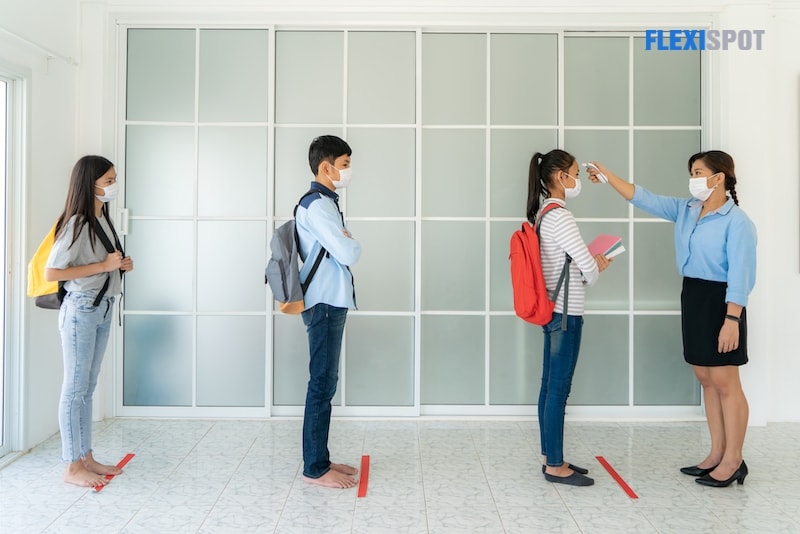 "Regardless of adults' vaccination status, the CDC warned earlier this year, "there will be a need to continue prevention measures for the foreseeable future including wearing masks, physical distancing, and other important prevention strategies."
"Other recommended strategies include ventilation, limiting nonessential visitors, temperature and symptom checks, staggered scheduling for pickup or dropoff, and grouping children in cohorts. "Babies and children under 2 should never wear a face-covering because of the risk of suffocation, notes Kim Kruckel, the executive director of the California-based Child Care Law Center."
"Generally speaking, private institutions, including daycare centers, can decide whether to require students to be vaccinated against COVID-19 as a prerequisite for enrollment. But vaccines have yet to be approved for children younger than 12." 
"As of late July, 27% of 12- to 15-year-olds and 39% of 16- and 17-year-olds were fully vaccinated, CDC data show."
"Just under two-thirds of parents plan to vaccinate all their children, and 27% don't plan to vaccinate any of their children against COVID-19, according to a survey in May by the COVID Collaborative, Ad Council, and the Council of the Great City Schools."
"However, about 75% of respondents said they'd be more likely to vaccinate their children if it was required by schools."
"Children under 12 likely won't be eligible for the vaccines until the end of this year at the earliest. And parents are split over whether they'll have their young children vaccinated. In a survey by the University of Michigan, 49% of parents with children ages 3 through 11 said they'd likely get their child vaccinated, while 51% said they likely wouldn't." 
Based on these news articles which were copied verbatim, parents are still a little bit confused about their children wearing masks when they go back to school. We will just have to wait for further announcements, however, the CDC has already given their stand that mask-wearing is necessary because of the Delta variant that is more fatal and very contagious than the first variant. As such, caution should be stricter, and wearing a mask again is a must.
If children in elementary school will be required by school authorities, parents should be able to explain to their children why wearing masks will be necessary when they go back to school.  
"Dr. Jensen suggests helping them understand that staying safe is not just about them, but it's also about all the other people who they care about."
(https://health.clevelandclinic.org/how-to-help-your-child-adjust-to-going-back-to-school-during-the-pandemic/).
"Talk to your child about what you believe and where the family as a whole stands. Don't just talk about the risks to them. Talk about the risks of spreading COVID-19 to those around you."
"Dr. Jensen advises reaching out to the people in your child's orbit. This includes teachers, coaches, their pediatrician, and even the school counselor. She also recommends taking care of yourself first and foremost."
In other words, parents will be able to help their children cope with the new school environment amidst the pandemic with the help of those people who interact with their children in school as well as those in the community. Communicating and talking to these people will be a great help for the children going back to school this Fall.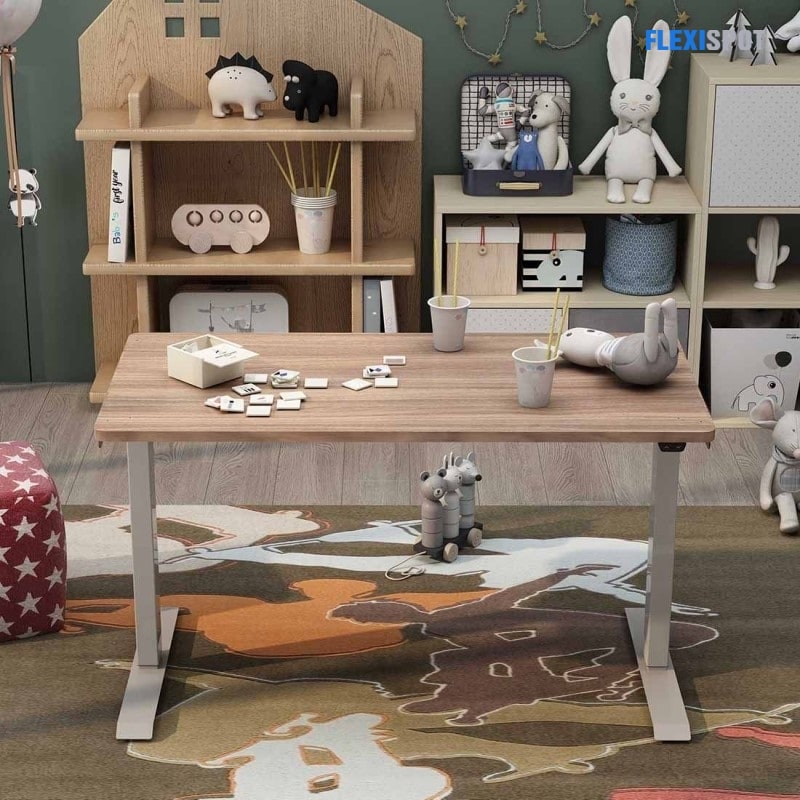 While every parent is preparing for the exciting return to school, I highly recommend having a new study desk for the children to make them more inspired to go back to school.  Flexispot has this Height Adjustable Ergonomic Study Desk. 
Aside from being ergonomic and height-adjustable as the name suggests, this wonderful desk is suitable for growing kids and teenagers with its smooth and easy adjustment that a light touch of a two-button up and down keypad is needed to adjust the height for a super comfortable sitting position.
The surface is environment friendly and the chipboard used for the desktop is sturdy and designed for maximum structural integrity. Why not have one for your children before the school opening? It's just a click away!