Is your balcony facing the north or the east? Or your indoor space spacious or small? A set of plants or planters will never go wrong. And these flowers are available in containers or window boxes.
So now that you're working from your apartment lately, the most beautiful feeling you shouldn't miss is the natural fragrance that these plants produce. Additionally, they also attract hummingbirds, butterflies, and other
pollinators easily.
Meanwhile, we know that not everyone working from home has a green thumb. And that's why many folks wonder why they should have apartment plants. But here, we're about to show you why your apartment needs, at
least, a set of plants. You'll also learn the best apartment veggie and plant options, where to position them in your balcony and indoor spaces, and how to grow them. Let's go green!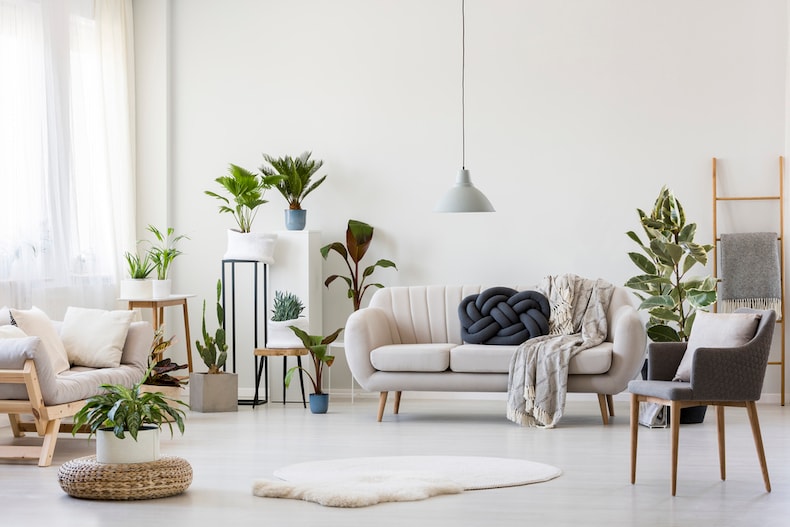 Why Have Plants in Your Apartment?
Many people think what plants do is just to spice up the aesthetics of an apartment. Well, there are lots more goodies. For instance, they also help illuminate your mood and make your indoor space brighter and lively.
Plants are also a major source of promoting your productivity and enhancing your mental and physical wellness. Hence, these nature-given gifts should be seen as indispensable in your living space.
Meanwhile, you'll agree with us that plants signify the bond between you and nature. So they're a good way to reduce stress and relax your muscles. Even if you're feeling fatigued anytime you set for the day's tasks, why not try plants? Very therapeutic!
Again, some of these plants can help eliminate dangerous chemicals and pollutants from your immediate environment. In other words, they're air purifiers.
In a nutshell, you need plants to reduce stress, experience natural therapy, and boost your efficiency level, among others.
The next phase is to address the best apartments to grow in your apartment. Let's get there!
Varieties of Apartment Plants You Should Get
Here is a curated lineup of healthy and environment-friendly apartment plant tips that'll do magic in your home office.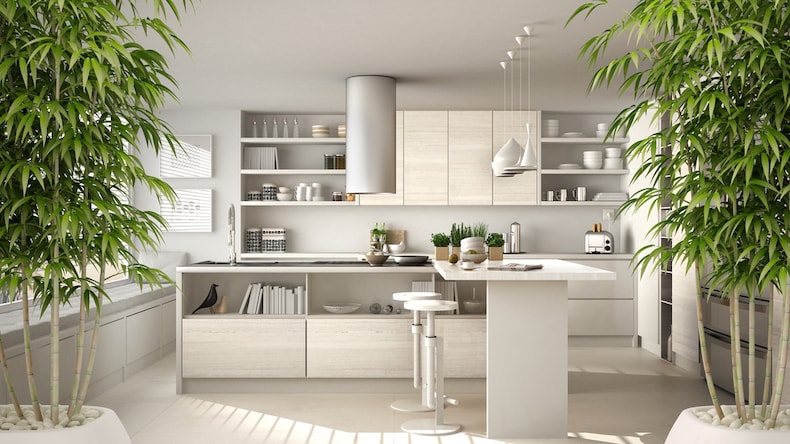 Bamboo
Luckily for you, bamboo is a huge component of feng shui plants known for bringing and sustaining positive vibes in your home. So we can call it the harbinger of fortune and energy on every balcony.
Thanks to the nature of bamboo to thrive in a low-light environment, they work perfectly for indoor spaces too. So if you're wondering where you can place the plants, your coffee table or working desk is a good fit.
Furthermore, you can decide to place the bamboo plants in a container half-filled with water or soil. Here, a hand-made flower vase would work fine.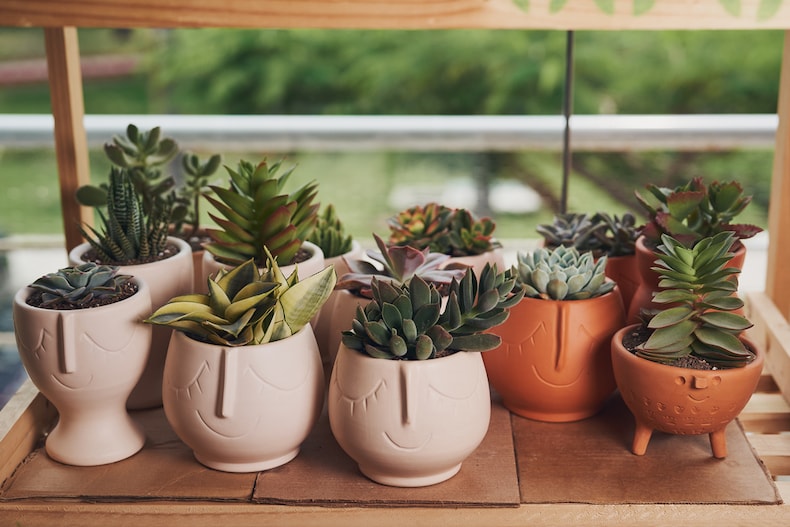 Succulents
We understand that not everyone possesses the knack for grooming and maintaining apartment plants, especially beginners. So if you know you're in this category, succulents are your best option.
Why succulents? These plants require little or no maintenance. And the fun part is that there is a wide variety of succulents.
To make it easier for you, going for the hens and chicks or echeverias will make your space more fun-filled and pet-friendly.
All that's expected of you is to put the plants in a place with bright light and make sure you water them twice a month.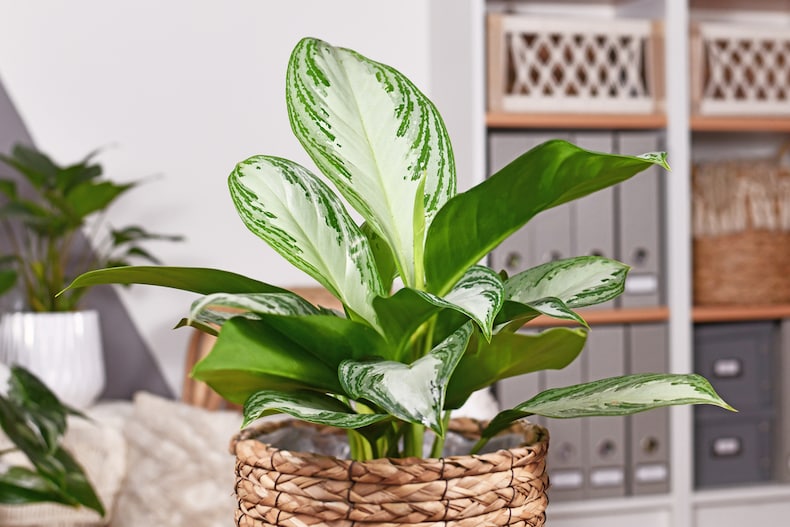 Chinese Evergreen
Here is another super-duper plant for your balcony and indoor spaces. Just like the bamboo plants, the Chinese evergreen performs optimally in an environment with low light. And for faster growth, we'll advise that you fertilize it twice a year. Do you have a floating shelf in the room? That's the best spot to place the plants. At least, it'll easily catch the attention of anyone visiting you right there. Also, the corner of your standing desk is recommended.
So if you need to give your workstation a high taste of greenery, Chinese Evergreen is all you need to make that dream come true.
In terms of maintenance, you need to be very watchful and make sure that the soil is watered once it's dry. Keep the soil wet and live healthily!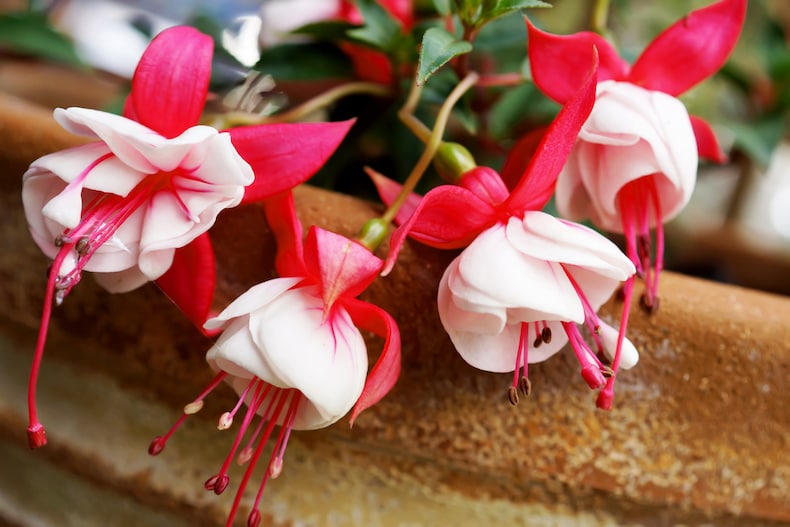 Fuchsia
Fuchsia is a stunning plant available in shades of purple, red, or pink. And if you want to further bring out the beauty in them, try to display them in a window box or hanging basket.
These wonderful annuals can help you pollinate your home office while butterflies and hummingbirds adore them. All you have to do is make sure they're placed in a room with full shade.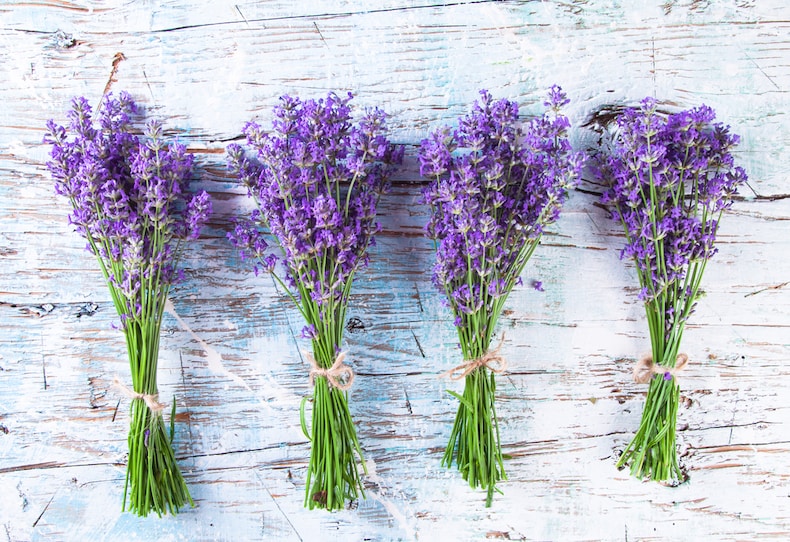 Lavender
What an amazing and inspiring sight to behold! - a sunny balcony blessed with a potted lavender. The beautiful part of these perennials is that they can bloom for a long time together with an inviting fragrance that will ship you to the Mediterranean or medieval age. Make sure it is placed in full sun and you'll be mesmerized at the result. In other words, it works better for balconies than indoor spots.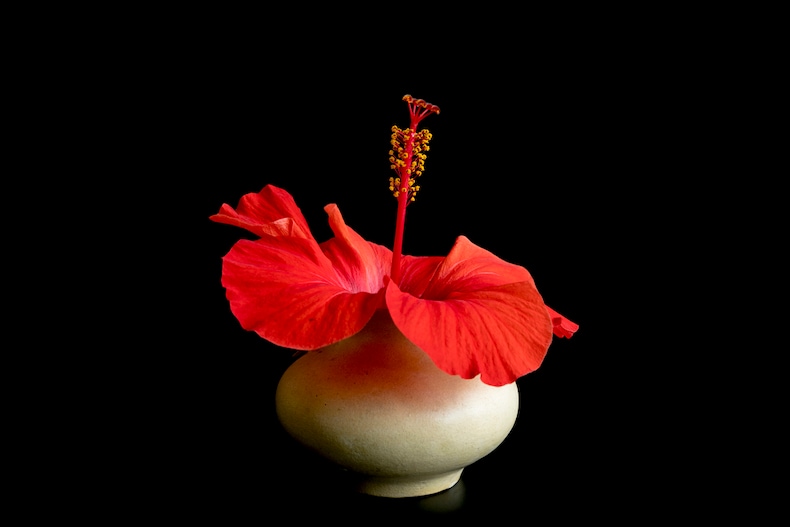 Hibiscus
You want a tropical escape? The deep colors and rich blooms of hibiscus flowers are enough to give your balcony the perfect touch you've always wanted.
The secret here is that the flowers are of different varieties and they can be exceedingly large as they grow, so you need to pay attention to the label and make sure they are well-spaced.
To avoid any regret at the end of the day, it's better to place them in full sun because excessive exposure to low light might shrink them.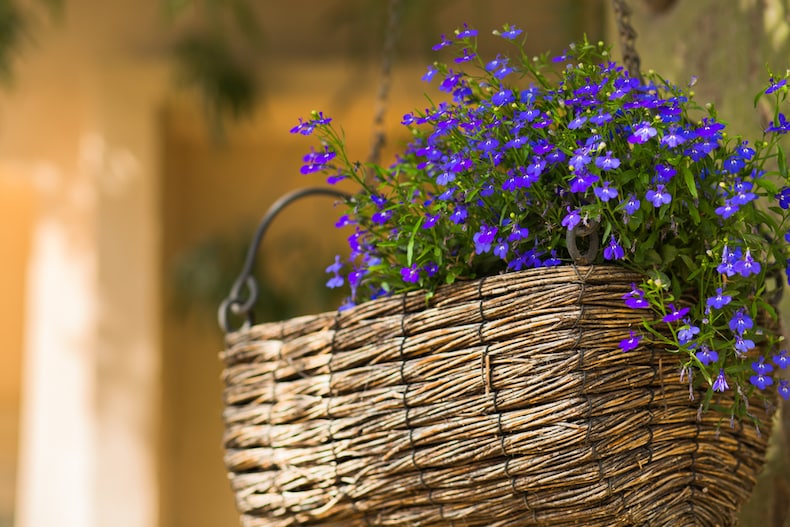 Lobelia
Whether you can lay your hands on the white, purple, or low-growing blue lobelia, your apartment is about to get more lively and endearing to work in. Especially when placed in the hand-woven baskets, they look so amazing and irresistible. The best time for lobelia's blooming is at night - when the nighttime temperatures haven't gotten too warm. After a while and you notice that it's no longer flowering, it's nothing to worry about.
All you have to do is give it a nice trimming and you'll see it bounce back to normalcy once the cool weather returns. Lobelia works fine in a shade, especially where it can get the reflections of the morning sun and afternoon shade.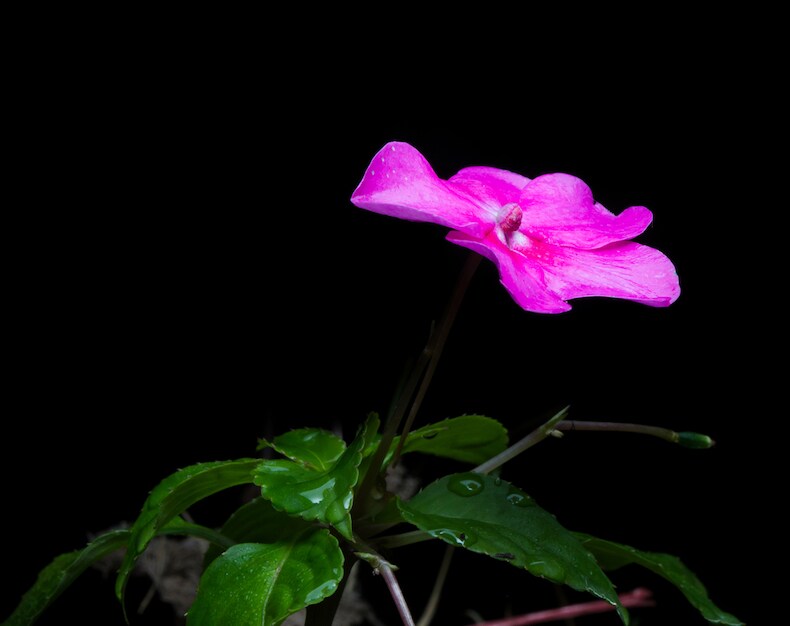 New Guinea Impatiens
You can get the cheery shades of the Guinea Impatiens in hot pink or peach, so you can make it your go-to choice for the long-season tone.
These flowers tend to thrive best while in pots, unlike hanging baskets which can be quite strenuous to keep watered when the heat of the summer returns. You also need to put them in a partial shade before they can shade.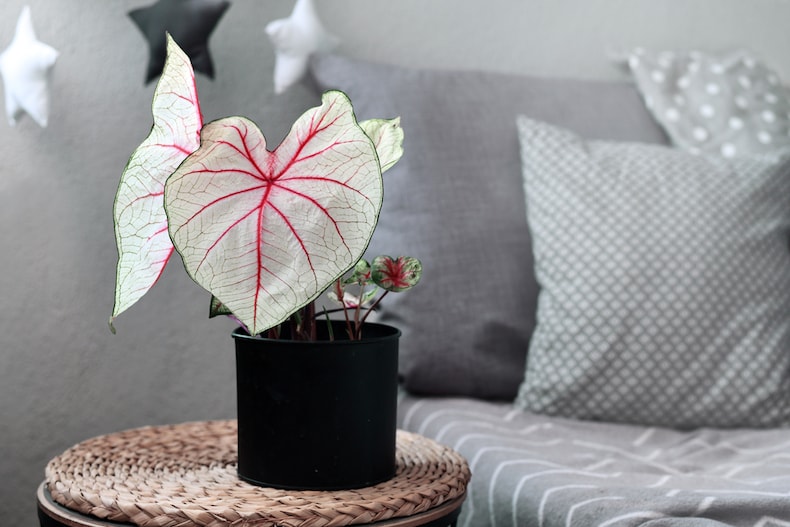 Caladium
Caladium is increasingly popular due to its heart-like leaves coupled with bright and hot pink, lime green, or red markings.
You can have varieties for heights between 10 inches tall and 2 feet tall. Hence, you need to run through the label first. This will help you get a pot big enough to conveniently accommodate it while spreading.
And like the New Guinea Impatiens, caladium requires partial shade to shade.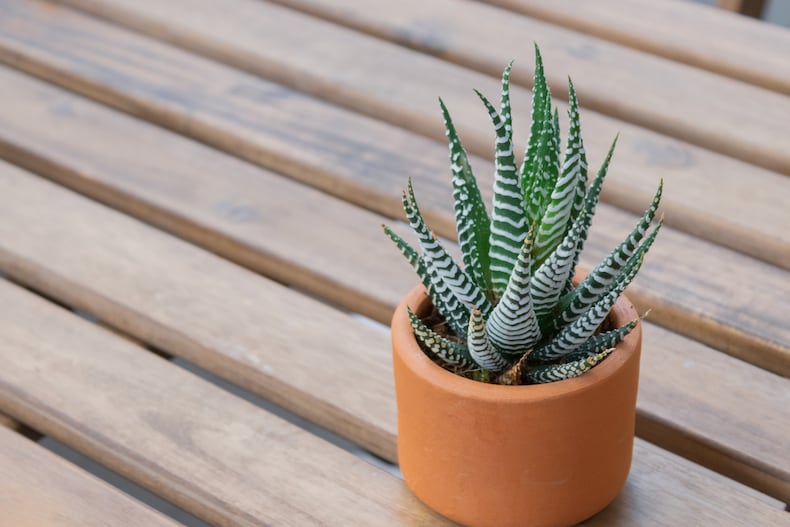 Zebra Plants
This is a great idea if you're living in a small environment. Why a small condition? Zebra plants need a humid space to develop. The dark tone and glistering leaves with stripes make zebra plants look nicer in your living
space. And the grooming stage has no stress. All you have to do is put them in a corner with a pot half-filled with wet soil. If you could give it your whole attention, these plants can grow as high as 2 feet tall and give you
an illuminating décor.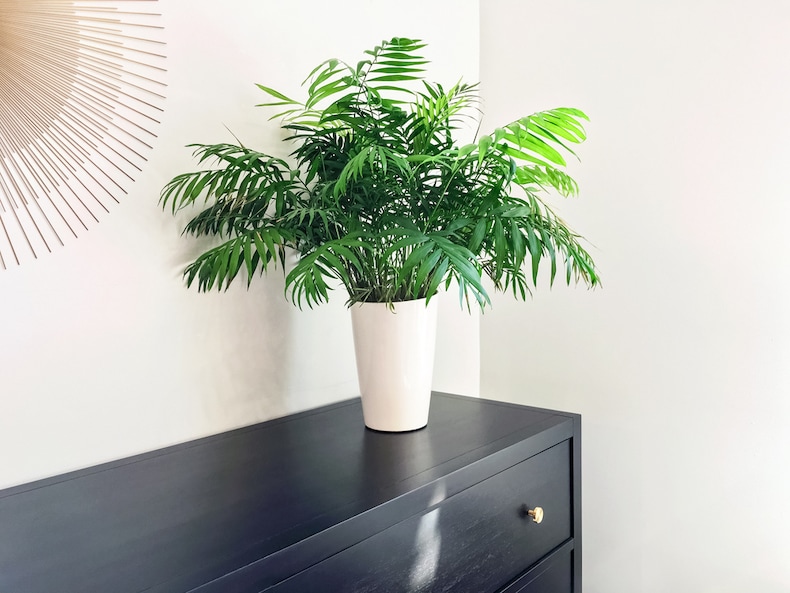 Parlor Palm
These plants have a bamboo-shaped stem and they can develop up to 6 feet tall when placed under indirect light. If you want to boost the aesthetics of your apartment, just put it in the corner of your living room.
It's no problem even if your living room has low light, parlor palm will grow. For the watering span, you can do that once in two weeks or once in a week when you discover that the soil has dried up.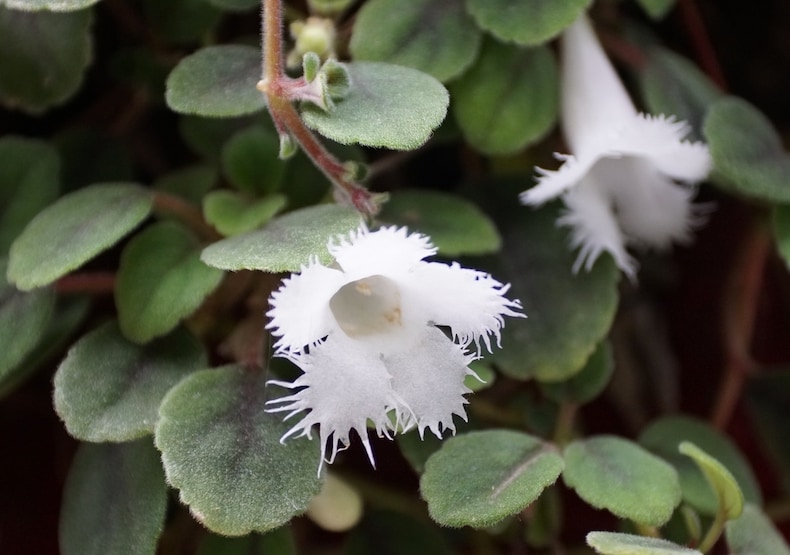 Lace Flower Vines
If you're a fan of hanging plants, then lace flower vines should be in your apartment. All you need is a hanging planter to place them in. This will also help you save more space for other purposes.
Ideally, the stems of this apartment plant's idea often grow up to 3 feet long. But you're free to trim them to maintain their elegant and sharp look in your apartment.
Bottom Line
We hope that you've learned some major tips and tricks from this article and that growing plants for your apartment won't be complicated anymore.
And to make your apartment fully healthy and friendly to work and live in, you'll be glad to learn that we also deal in world-class office accessories and furniture like ergonomic standing desks and office chairs. Hop onto Flexispot online store for more life-changing office equipment today!