Every office worker has a universally shared experience of those dreaded Mondays wherein one simply can't manage to escape the sense of being lethargic, despite the fact that they've received sufficient rest and beauty sleep. Plenty of individuals drink copious cups of a good ole Joe to assist them by getting through their work when we're feeling miserable because of fatigue.
Overcaffeination, on the other hand, could render these employees feel restless as well as nervous. Furthermore, attributable to the diuretic properties of this extremely popular choice, people will be going to the restroom on a regular basis.
So whatever must we do whenever getting out of bed proves to be difficult? Possibly there is a more effective method to overcome early lethargy to start their shift with the vigor required to succeed.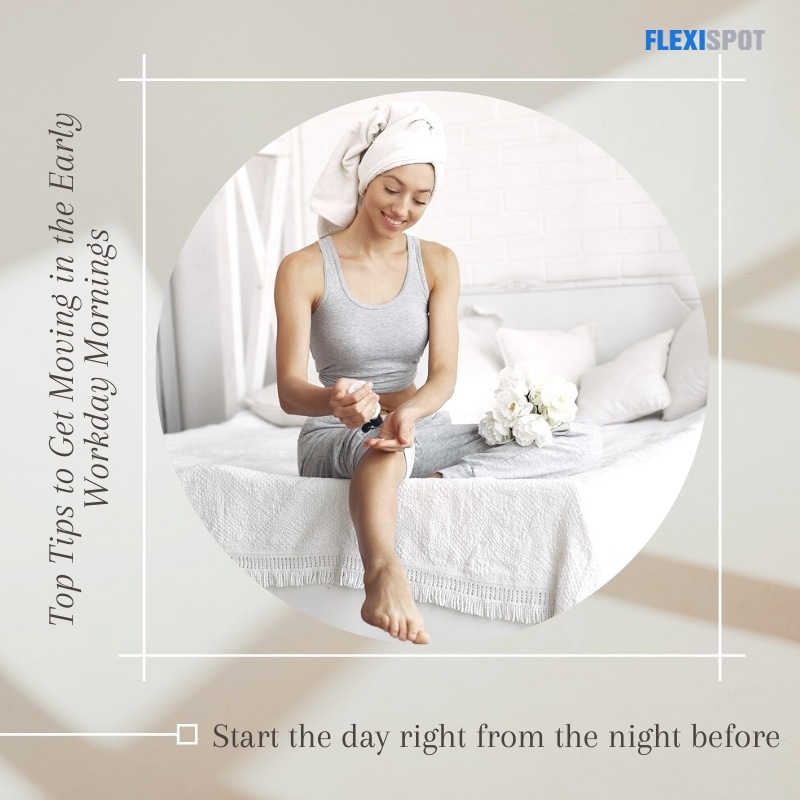 Start the day right from the night before
A good night routine will help to wake up in the morning. Although having complete sleep is crucial, the timing and how one managed to get it has an effect on the quality.
Adopting a routine does not need to involve a complicated ritual
When eating at night, it is important to keep supper light yet filling. When your body detects too much energy from your food source, it will be compelled to burn it up all night which can lead to a restless evening.
 For those who want a simple one, taking a shower to cleanse away the day's grime and dirt is a great start. After that, putting on a great pair of comfortable sleeping clothes and shutting off any electronic devices can lead you to slumber island in no time.
If you want to pamper yourself, a nice soak in a bathtub with fragrant and skin-softening products will make you feel luxuriously ready for bed. To complete the relaxing vibe, you can even light up scented candles to match the mood. Once you are done soaking, it is time to lather your body with the lotions and potions. The best skin products to use before you sleep are the ones with a relaxing aroma. Scents like lavender, vanilla, eucalyptus, and peppermint are among the top choices. And like a simple routine, any screen that emits blue light must be kept for 2 hours prior to sleeping. This will signal the brain that it is time to rest up and sleep for a better morning ahead of you.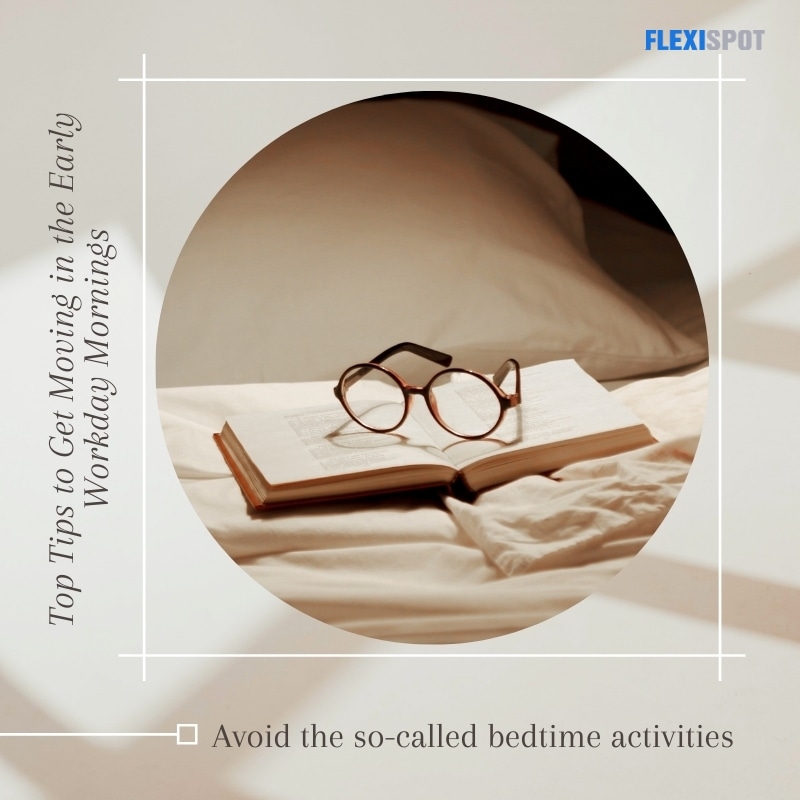 Avoid the so-called bedtime activities
Although reading can be a relaxing bedtime activity, not all people benefit from it.
There are certain individuals who get too excited about the book that they end up flipping over the next page when the story is simply too good. Some people also find it hard to sleep while listening to music even if they chose tunes that are considered a bedtime bop. These two can be effective but, it all depends entirely on the person. You need to test it out for yourself (preferably during the weekends) to find out which activities relax you to those who prevent a good night's slumber. Remember, what works for others may not necessarily work for you and vice versa.
The Morning After
Once you have gotten a good slumber from the night before, it is time to face the morning that comes after.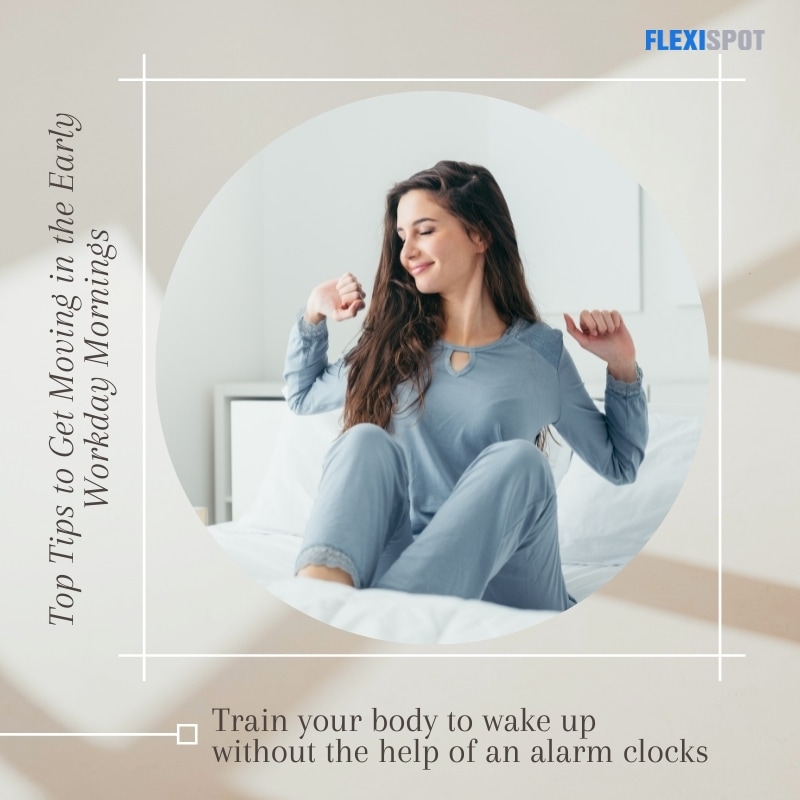 Train your body to wake up without the help of alarm clocks
Although alarm clocks are helpful for a day, having your sleep rudely interrupted by the blaring noise is not a great way to start your mornings. Alarm clocks also have a button that will surely tempt you to keep hitting them and before you know it, you are now running late. But what can you do now if this seemingly helpful gadget is off the bedside table? Train your body to wake up on time, of course!
If you have established a night routine where you get 7 to 8 hours of sleep early at night, waking up earlier is easier. And when you finally have trained your body to wake up on time, hold on to this habit to never lose your progress.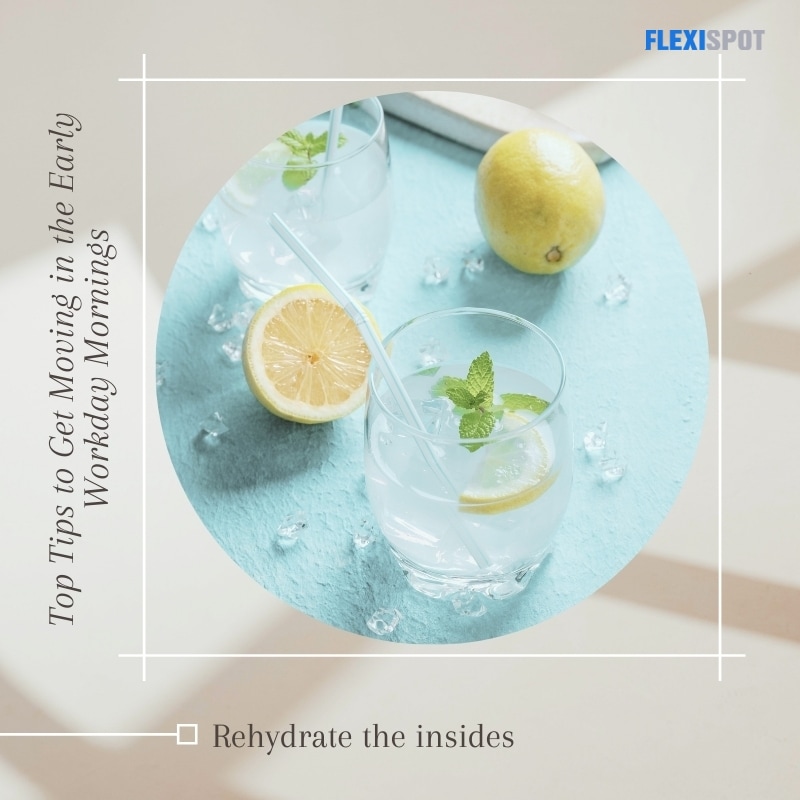 Rehydrate the insides
Even if you were just sleeping, it can tend to leave you dehydrated. That is the reason why it is important to drink plenty of liquids first thing in the morning. If you are having trouble remembering to drink water, you can leave a water tumbler on your bedside table so it would be the first thing you see in the morning. To make the water fancy, you can add lemon, mint, or cucumber slices to have a refreshing drink.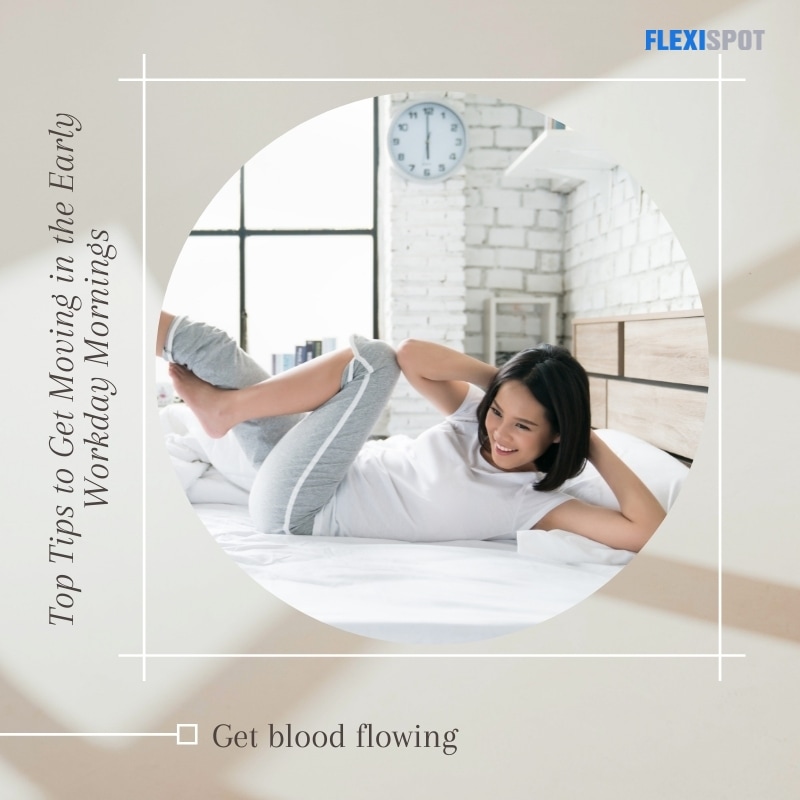 Get Blood Flowing
There would be nights when the slumber was too good that your body might forget to move around. It would feel like your body feels stiff and sore in the morning and the best way to combat this is through light exercises that stretch, flex and pump up blood to your body. It does not have to be an hour-long affair as 15 to 20 minutes of these exercises is already good enough.
However, if your body can handle an intense workout first thing in the morning, go ahead and work it out!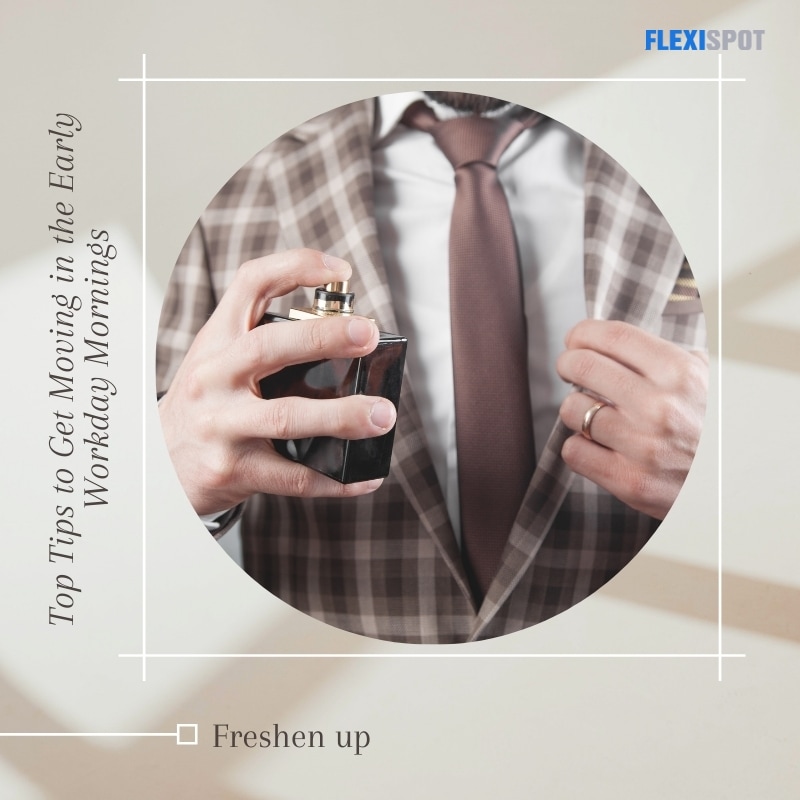 Freshen Up
After an energizing workout, you may now proceed to clean up your body. Start with cold water to help your muscles recover then follow it up with some warmth to relax the muscles. Now is also the time to use your favorite energizing scents to perk you up for the day. Grooming is also included in this step to make you feel up and ready for work.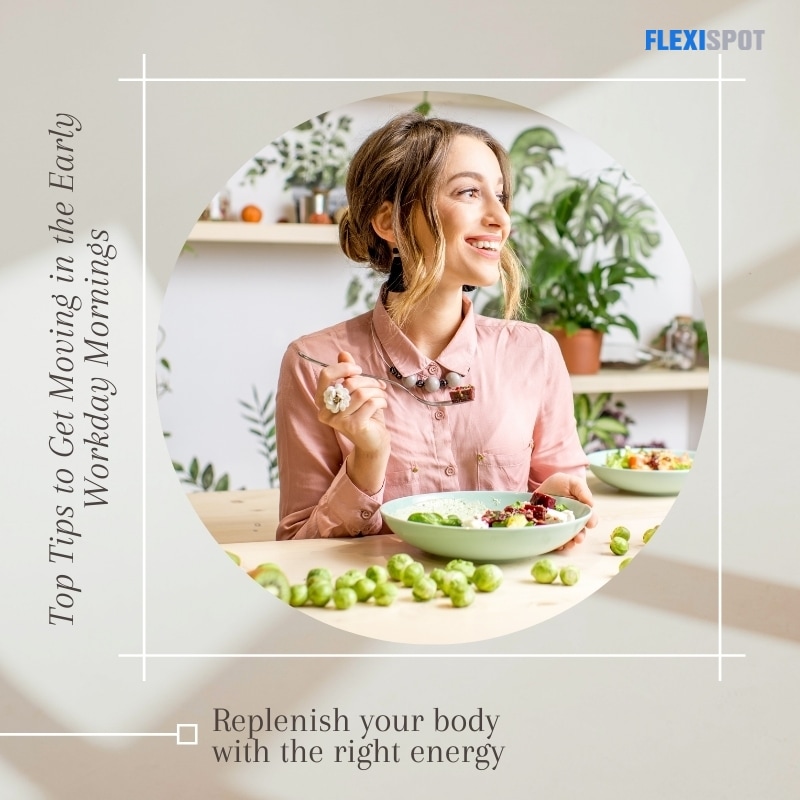 Replenish your Body With The Right Energy
Your body should be loaded with nutrients to power you up as you work. Whole and organic foods are your best bet for the mornings as these would not have too much sugar or be too processed that it only makes you feel lethargic.
Final Thoughts
These tips will surely get you up and working with a vigor which will manifest itself in the output you will produce. Now go out there and practice these tips for better mornings.