There is another reason to be excited this Friday! 
Not only is it less than a day before the weekend; for most of us, we get an extra day off to celebrate the hard work of millions of U.S. workers on Monday, the 6th of September.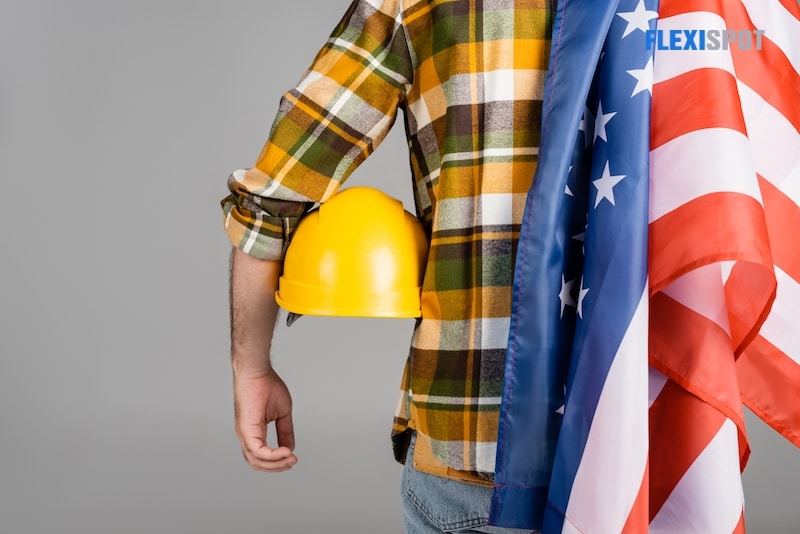 Let us refresh your mind with some Labor Day trivia bits, courtesy of History.com, that you might be hearing for the first time. Or maybe you already know them by heart, or have just forgotten because of the hustle and bustle of everyday life. 
1. During the peak of the Industrial Revolution in the late 1800s, the average American worked 12 hours a day and seven days a week to support a basic living. 
2. During the Industrial Revolution, children starting from 5 years old already worked in mills, factories, and mines to earn a percentage of the adults' wages. 
3. The first Labor Day parade happened on September 5, 1882. 10,000 workers marched from the City Hall to Union Square in New York City. 
4. Pullman Palace Car Company employees in Chicago held a protest on May 11, 1894, to voice dissent against wage cuts and the firing of union representatives. On June 26 of the same year, the American Railroad Union would boycott Pullman railway cars that led the federal government to dispatch troops to Chicago. It was a bloodbath and caused the deaths of workers. It is said to be the series of events that pushed Congress to legalize the Labor Day holiday. 
5. President Glove Cleveland signed the Labor Day holiday into law on June 28, 2894. 
6. Labor Day usually marks the end of summer and back-to-school season for children and young adults. 
7. Other holidays that always fall on a Monday are Martin Luther King, Jr Day, George Washington's Birthday, Memorial Day, and Columbus Day. 
Last year, because of the COVID-19 pandemic, the celebrations were different than how it has been for millions of Americans. Students did not go back to campus and continued the distance learning setup. Hospitals advised against social gatherings because of the surge in COVID-19 cases. But this 2021, with many Americans already vaccinated, restrictions have been loosened and celebrations might be the same as every other year before COVID-19. There would be street parades, picnics, and parties for the U.S. workforce that has contributed to the country's economy and have endured these tough times that we've been facing because of the pandemic. 
You deserve to reward yourself or a loved one of yours for all the hard work you've put out the past year. Not to mention, it's not every day that you get products at a discount---maybe you've been putting off buying a laptop bag or a new pair of running shoes. Now is the time to check out your cart for some steals you won't get on any other time of the year! Consider buying something that you actually need and would be of use in your day-to-day life. 
Flexispot has put on a discount on nine of its ergonomic items until September 20. Just purchase $600 or more worth of products and you get to avail yourself of the discounts on selected products. Here are three of those that you wouldn't want to miss adding to your purchase list: 
EB8W/EB8B (Comhar All-in-One Standing Desk)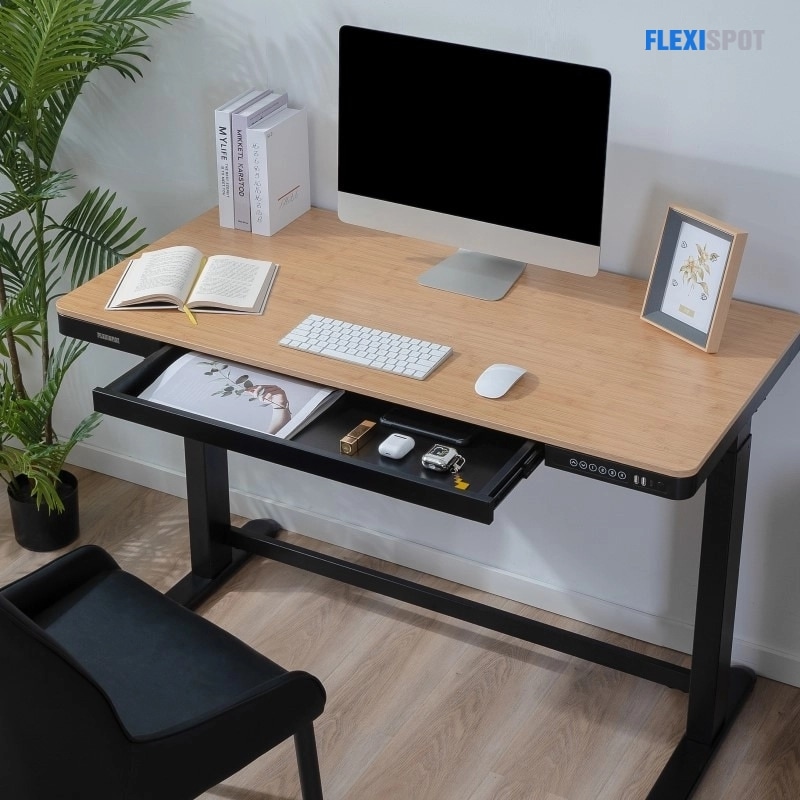 The Comhar All-in-One Standing Desk comes in bamboo texture white (EB8W) and black (EB8B). Because of its classy design, elegant bamboo surface, and powder-coated steel tubing, it's versatile and can fit any workspace. It's a practical and smart purchase because it'll prevent you from sitting all day. The height is easily adjustable with one press of a button on its digital control panel that also has four programmable height presets. Beside it are three convenient USB charging ports that are embedded in the desk. Also embedded in its spacious pull-out drawer where you can put office supplies and other desk essentials.  
EM6M (Motorized Aesthetic Sit-Stand Workstation)
This standing desk converter is everyone's dream smart workstation come to life. It has a patented multifunctional design with a stable X-shaped base and a smooth gas spring hovering system. It comes with a touchscreen control panel that makes it easy to switch modes from sitting to standing. It also has three USB charging ports and a wireless charging pad. If you have two monitors, this workstation has pre-drilled monitor mounting holes. As per your choice, you may use it with two storage boxes on both sides, one extended panel pad, and one storage box or two extended panel pads. 
OC8N/OC8B (Adjustable Ergonomic Leather Office Chair)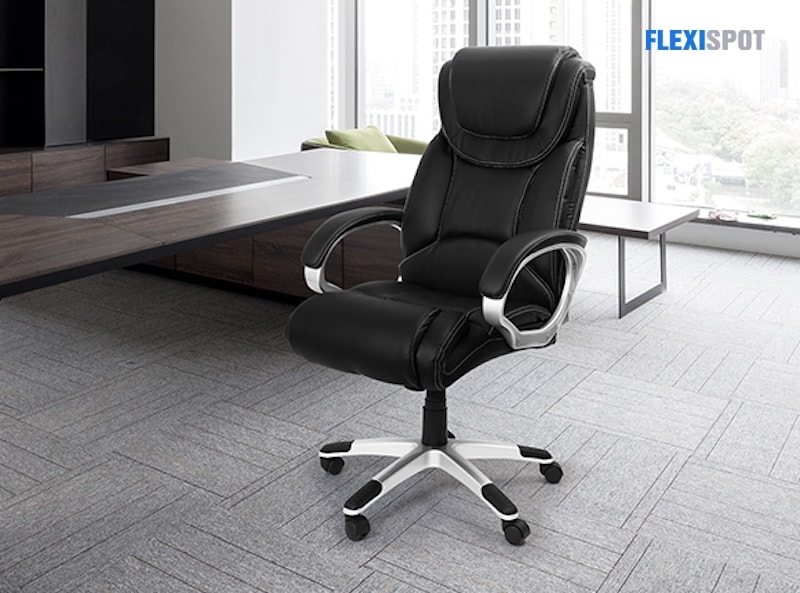 For a healthier workspace, this ergonomic office chair is your best bet. It comes with a thick contoured pillowed headrest and backrest that offers premium comfort and support. It's made of soft and breathable PU leather that makes for a soft seat cushion and is also easy to clean. To not damage your floor, it's built-in with nylon caster wheels that roll smoothly on any floor surface. It could carry up to 330 pounds and has a pneumatic seat height lever that could be adjusted for your ideal sitting position to be achieved. 
Final Thoughts 
Have a blast this Labor Day because you deserve it! Not only have you contributed to the US economy, but you've also endured working on a different office set-up while the whole world was battling a ruthless pandemic that still exists as we speak. Make the most out of your time with family and friends, even if just for a day.