September 2021 is the best month to give your home office a new look. It's the best time to upgrade and say goodbye to the obsolete. And an office upgrade should never make you burn a hole in your pocket. Hence, there is the Standiversary event from FlexiSpot that is happening now! It will run until September 29th. 

The Anniversary Event of Flexispot
Flexispot wants to give back. 
It's FlexiSpot's year to celebrate five years of service for all people who need the best ergonomic solutions at home and work. You never stopped patronizing the best standing desks, stand-up desks, sit-stand desks, and ergonomic chairs from the company for five years. For years, FlexiSpot has never ceased discovering new designs and engineering the best chairs, tables, and desk organizers. 
Therefore, Flexispot garnered thousands of subscribers and users that could attest to the ergonomic prowess of their products. FlexiSpot received recognitions and awards such as the CES Innovation award in 2018 to create the Deskcise Pro-V9 or the desk bike that is both a fitness chair and office equipment. From the Ergonomic Office Chair 9051 to the Kana Pro Bamboo Standing Desk, FlexiSpot has proven its utmost dedication in creating the best ergonomic solutions for its clients. 
Hence, as they celebrate their 5th year, they'd like you to be part of it. These activities will stir up your interest and excitement. It's because, at the Standiversary, coupons, vouchers, and ergonomic products are selling like pancakes! 

Lots and Lots of Surprises
September is when FlexiSpot subscribers will be busy looking for the most appropriate activities for them at the anniversary event. FlexiSpot will be a gateway for users to find discounted prices and a market hub where you can see the dream products you have wanted forever.
At the Standiversary, you will witness the Flash Deals, Best Sellers on Sale, Spin&Win, Turn $5 to $50, and the 9.27s Challenge. Some of the products that you will see here are the Kana Bamboo Standing Desk that you may win at the Spin&Win; Soutien Ergonomic Office Chair that is one of the Best Sellers which are on sale; Electric Height Adjustable Standing Desk e2al and Smart Bike Trainer Stand BT01 for the Turn your $5 to $50. You can have some of these products when you join this fun event at FlexiSpot. 
Each activity would give you the chance to have an ergonomic product that many patrons have already fallen in love with. Each activity has unique prizes that would put a smile on your face. 
The 3 Reasons
a. You Help Build a FlexiSpot Community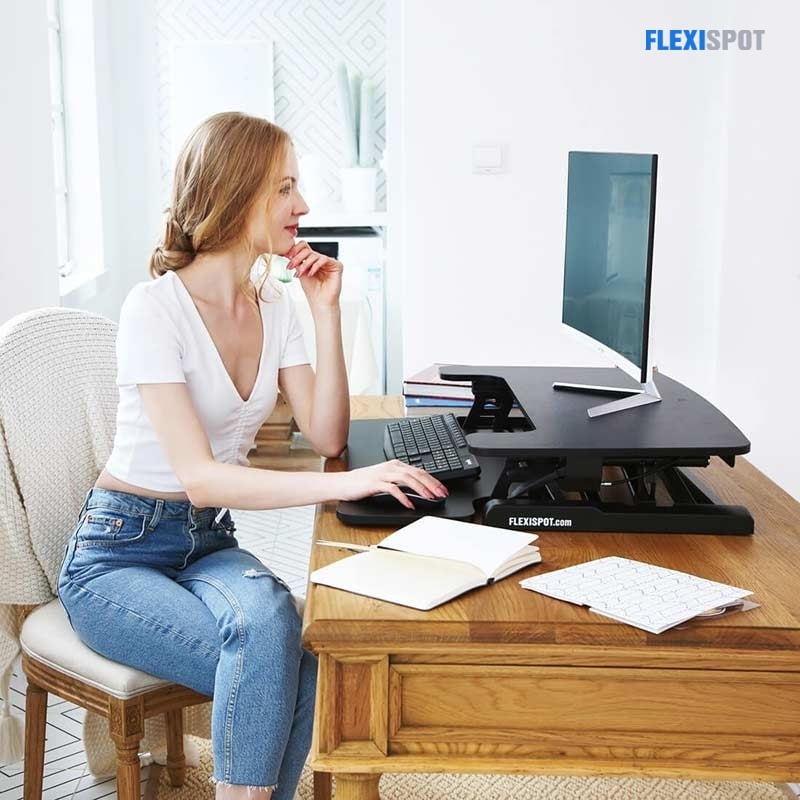 When you decide to join the anniversary event of FlexiSpot, you don't just let yourself have fun. You also create more significant opportunities for your fellow subscribers and potential clients of the company. It's because as you share the news of the platform, you let other people check out the shopping gateway.
When you try the Spin&Win at the anniversary event, you can share to other friends the news obout FlexiSpot. This will give you more free spins.
As the community of subscribers and patrons of FlexiSpot expands, the company could formulate more ideas for the betterment of the website. Thus, you pave the way for the freshest ideas. 
b. Help FlexiSpot Develop Their Products and Services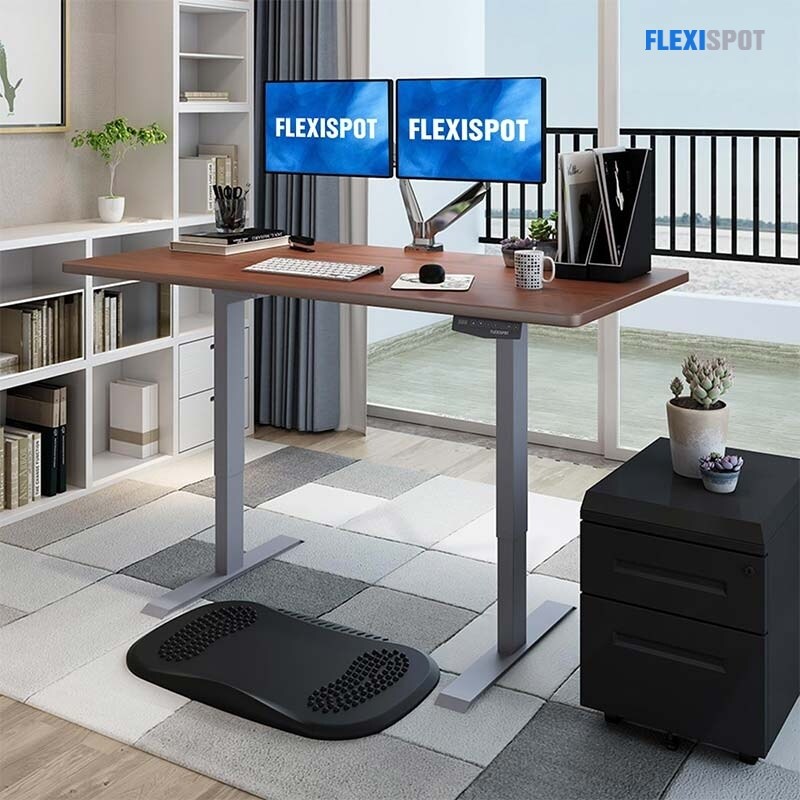 As more potential clients and subscribers do the anniversary event, FlexiSpot can further develop its products and services. When you invite people to check the whole website and try the anniversary activities such as buying the best sellers on sale, you help FlexiSpot know which product needs more improvement or could be more suitable for office workers. That's why in every website or online store, companies request feedback and suggestions. Remember that your voice matters most to the company. And a company that loves to hear comments and guidance is a company that you can trust. 
They value the customers so much, and they want to be sure that the services and products they create will suit the needs and wants of the clients. 
It's also the reason FlexiSpot will soon have the FlexiLife Way of living, where FlexiSpot promises a more extraordinary array of new products and updates for all their loyal subscribers. It's the company's gift to people as they start a new year. Indeed, it will enhance the role of FlexiSpot in providing the best ergonomic services to all the workers who need protection.
c. A Company You Can Trust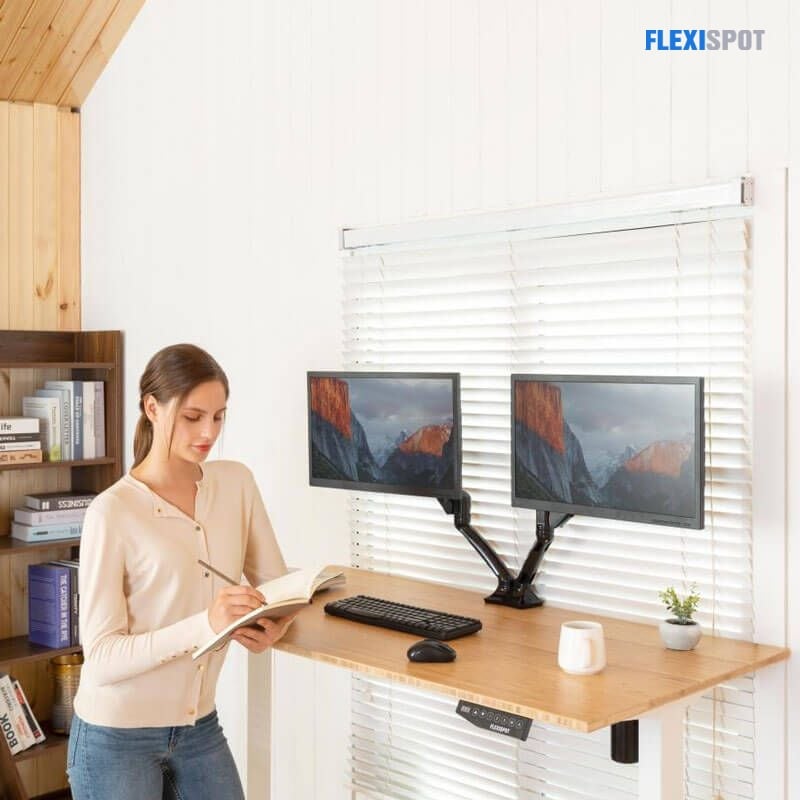 When you start subscribing and patronizing a specific brand for a particular line of products, you find yourself a partner in achieving a convenient work life such as FlexiSpot. 
You build a partnership with a company that can cater to a specific need such as ergonomic protection, aside from you becoming a loyal customer to them. In return, you will receive the best treatment and utmost consideration of the company. You may become their VIP client. As a result, the company will prioritize you; you may become one of the first to know the latest promotions. If there were more give-away coupons or vouchers, you would be the first one to get them. So, once you decide to build this partnership with a particular company, you can have significant perks and enjoy their superb services. 
Indeed, the Standiversary is a significant event at FlexiSpot that can give you tremendous opportunities as a valued client. So, enjoy your time and check out the anniversary event. 
Final Thoughts
You might be thinking twice now whether to spend money on this anniversary activity or not. On the other hand, the ideal thing to do is not to doubt your decision anymore because, at this anniversary event, all the products and coupons you will have are worth the money you'll spend. 
So, join the fun now and choose the best product for you.