We're just a few days away before the FlexiSpot Anniversary Sale!
If you haven't heard of it yet, FlexiSpot will be putting some of its bestsellers on a major discount this May 25 to May 27 in lieu of its anniversary. If we were you, we'd be sale-ready by already going through the site, making a list of what we want to get, and saving them for checking out our carts. For sure, there are lots of customers waiting as well so we wouldn't want the item we're looking to get to be sold out before we check out our carts. Your wallets should also be ready by this time so that all you have to do is check out from May 25 to May 27.
But if you've been following FlexiSpot for quite a while now, you'd have an idea on how we host sales. We want to provide the best of the best to our customers and for them to have the most fun by hosting pre-activities even before the major sale. So mark your calendars because you'd need to take this one down to not forget. You can even set up alarms so you don't miss out on any of our sales activities.
On May 18, 22, 25, 26, and 27, expect that FlexiSpot would be offering a Flash Sale. It's only available from 00:00 PST to 23:59 PST. It's the biggest sale we've ever had on a flash deal so we mean it when we say it, you wouldn't want to miss this.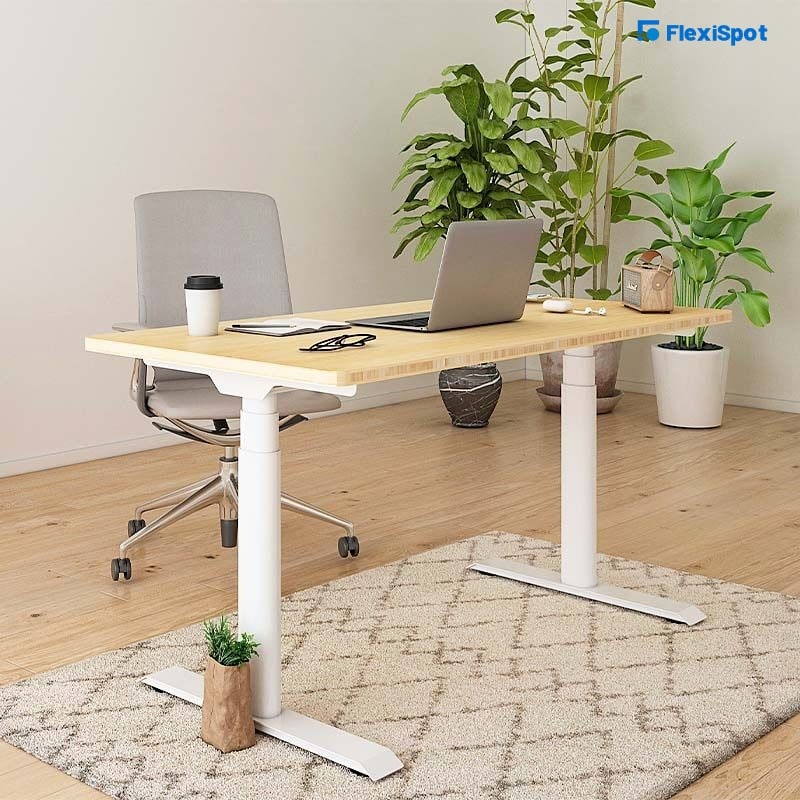 On May 18, the Adjustable Standing Desk E8 would be on discount from its original price of $609.99 to a discounted rate of $499.99. This standing desk has a weight capacity of 275 pounds and you may adjust the height from 23.6" to 49.2" It has an oval column shape design that adds to the total aesthetic of the table. It makes use of a powerful dual-motor lifting system plus multiple desktops, oval legs, a child lock system, an anti-collision feature, cable management, and oval legs. It comes with a multi-function touch keypad that has an LED touch screen, up and down buttons, memory presets, and more.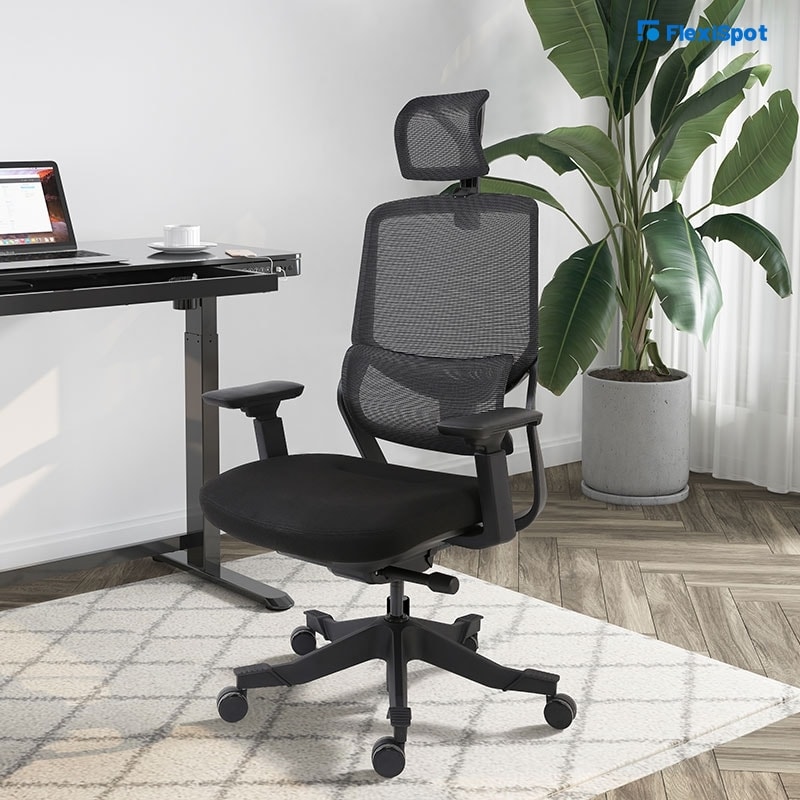 On May 22, the Soutien Ergonomic Office Chair would be discounted from its original price of $349.99 to $289.99. It has a 3D adjustable lumbar support and a 4D Adjustable armrest. The backrest is elegantly curved to make sure there is no tension buildup but rather maximum comfort is given for the neck and spine. It makes use of Italian-imported chenille and K+R temperature-sensitive fiber that gives maximum ventilation.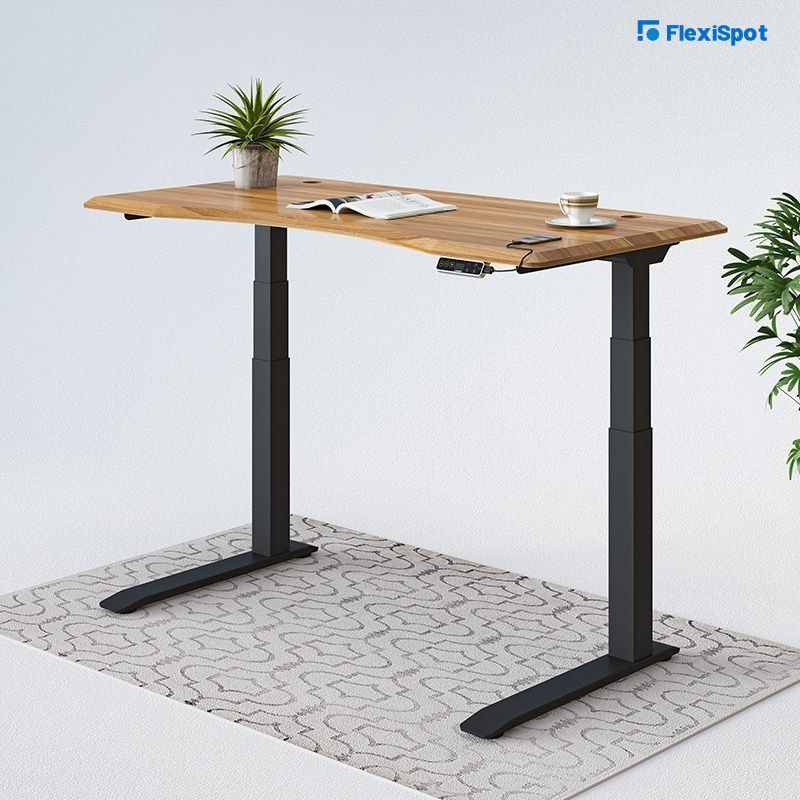 On May 25, you may get the bestselling Pro Plus Standing Desk E7 at a discounted price from $579.99 to $449.99. It guarantees supreme stability, having a weight capacity of 355 pounds. Its height range is from 22.8" to 48.4" which can be conveniently used by users whose height range from 4'2" to 6'4". It boasts of its embedded cable tray and LCD keypad panel. It's highly customizable wherein you can choose what you want your desktop material and color to be as well as choices for the style of the desk frames and between a premium and advanced keypad.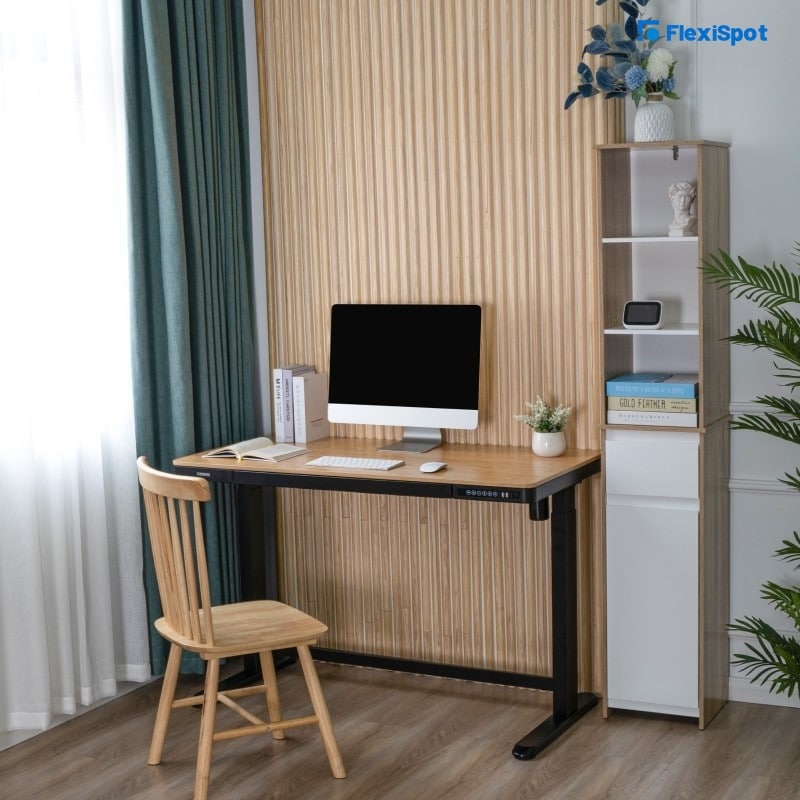 Then, on May 26 and May 27, you get standing desks for a flash sale as well—the Comhar All-in-One Standing Desk Bamboo Texture Top from $499.99 to $339.99 on May 26 and the Kana Bamboo Standing Desk from $369.99 to $299.99, These two standing desks are both height-adjustable and makes use of the eco-friendly bamboo material with a nice and elegant grainy finish. The Comhar standing desk comes with a USB-charging port and a spacious embedded drawer. The Kana Bamboo standing desk is ensured to be solid and durable where you can choose between a rectangle or curved shape for the desktop.

And on May 25 and May 27, the first three customers to check out at 00:00 or 9:00 am PST will get their orders for free. This is why we are highly advising that you already know what you are buying so when sale day comes, all you have to do is checkout, and checkout at 00:00 or 9:00 am to get your order for free! And then on May 25, the first 50 people will enjoy a $15% discount while the first 100 customers to checkout will get a 10% sale on their bill.
Moreover, if you sign up and subscribe to our newsletter, you will get 150 points from us! If you are already a logged-in customer, you will get double points for every purchase made from May 16 to May 27, meaning for every $1 that you spend, you will earn 2 points. These points will give you a lot of benefits, and discounts of course, so make sure you stock up on them!
And of course, there is a direct sale for our recommended deals from May 16 to May 31. You can get up to a 25% discount when you buy during these dates.
Have we done enough convincing? We hope we're done our best to help you say yes to a better working environment that can ensure a better life for your daily grind and ultimately, a brighter future. See you around and happy shopping!