When your cupboards are organized, wardrobes are well-arranged, and every other home essential is put where they belong, there's no way you won't be efficient in all your doings.
And if you're not working from home, you would have to come back after the daily hustles and bustles. Hence, your apartment needs to be orderly and uncluttered. And if you're cramping for space, that's not a barrier.
We have compiled some tips and hacks that'll revolutionize your home lifestyle by spicing up the aesthetics of your place and making it more functional.
After all, the secret to almost every tiny space arrangement is to unleash creativity in you. All you have to do is make sure you maximize all the nooks and crannies in the room.
Hence, let's get into the details of how the available space will be well-utilized and make you feel more comfortable.

List of the 10 Best Space-Saving Ideas for a Small Apartment
Bringing forth your peculiarity and keeping your home in line with the latest wave of trends require some methods. And these methods need to be applied right from the initial stage of arranging your apartment.
Thus, it's our pleasure to bring you these 10 top-rated and tried-and-true techniques to free yourself and your apartment from the shackles of space shortage.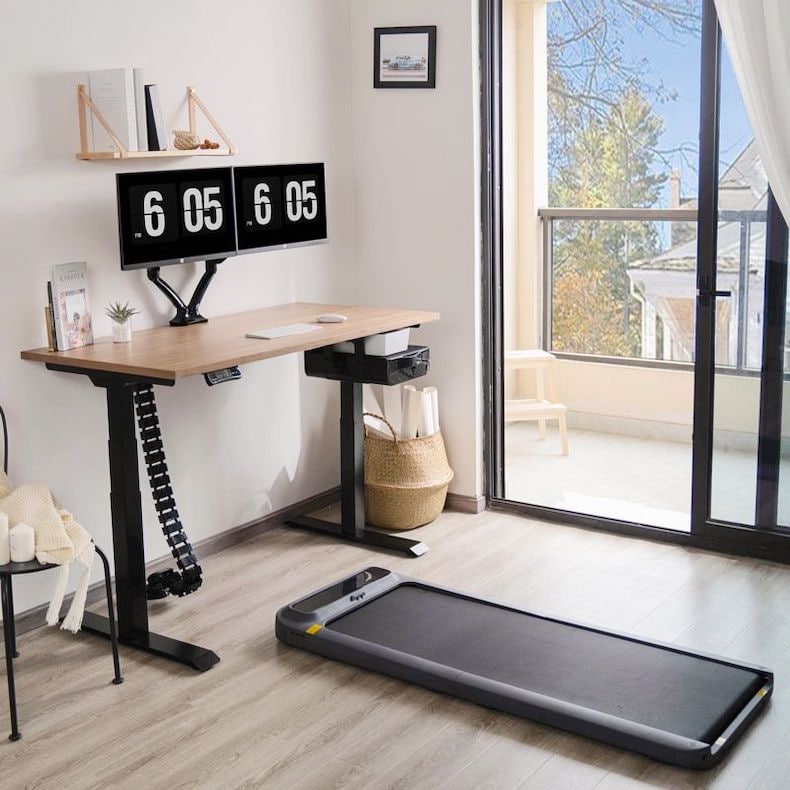 Go for the Best Equipment But Be Realistic
Sometimes, you have to give more credit to priorities than your wants. That way, you'll be able to regulate all the accessories and items you bring into the house.
In other words, you're learning self-discipline by focusing on and purchasing those pieces of stuff you regularly use. That's how you save space.
For example, you want to buy a large treadmill for the house but you don't have enough space for such heavy workout equipment. So you need to ask yourself if that item is important to your daily routine. If not, let it bounce.
Also, if you're a baker or an enthusiast who's short on time, why not conceal your mixer lying in the room under the cupboard?
That'll also help you free up more space to work.
Build Everything in the Room After a Work of Art
This tip suggests that you should exhibit all your possessions using the typical storage method. For instance, they should be arranged like ornaments instead of stacking your books under the cupboard or your favorite hat
on a rack.
To make this more fun-filled, open shelves will be needed to display your collection of books. You can also accompany the setup with pictures of your family members and loved ones, tiny flowers, and plants, among others.
And if you're not financially stable enough to purchase shelves, you can be innovative by fixing little thumbtacks into the wall of your room to make a gallery wall. Voila! You can hang your headwear there.
Also, if you have some postcards, trinkets, or other small mementos lying unused in your apartment, why not apply some creativity, frame them, and hang them all over the apartment?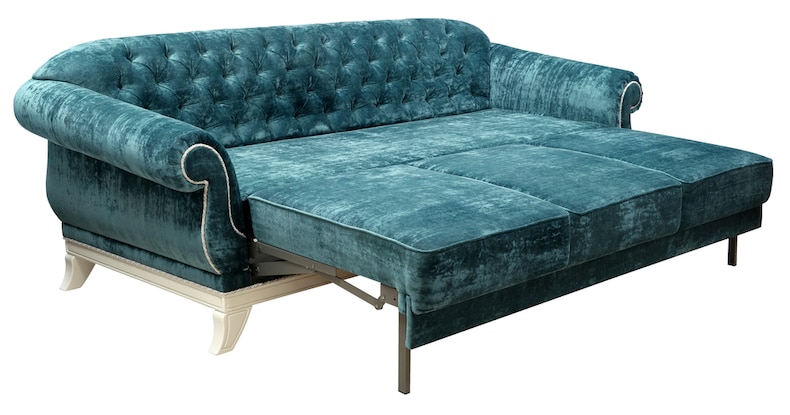 Innovative and Affordable Furniture Layout
To save more space, the major pieces of furniture you'll bring into the apartment will also serve as your sofa and mattress. So you need to be innovative and ingenuous about where to situate them to avoid consuming excessive space.
Also, if you know that you're a fan of working, taking a few plates of food or some snacks while on the couch, you need to arrange the layout to conform with such a plan.
You can also adopt the trend of one instant into two. It'll help you bring in a kitchen counter and add it to the rear end of the couch to further free up more space.
Styles for Magnetic Storage
You can also try modern storage for your studio apartment. We arrived at this tip because many apartments seem to have no sufficient storage space. Even if you have cupboards, they'll be limited, so you have to be creative on where to store your essentials.
This also applies to not only the bedroom but also the kitchen and the bathroom. Thus, magnet sheets will do the magic here.
It'll help you exhibit your necessities easily and arrange them without eating up a lot of space. You can also develop other creative solutions that'll make your storage plan more hitch-free.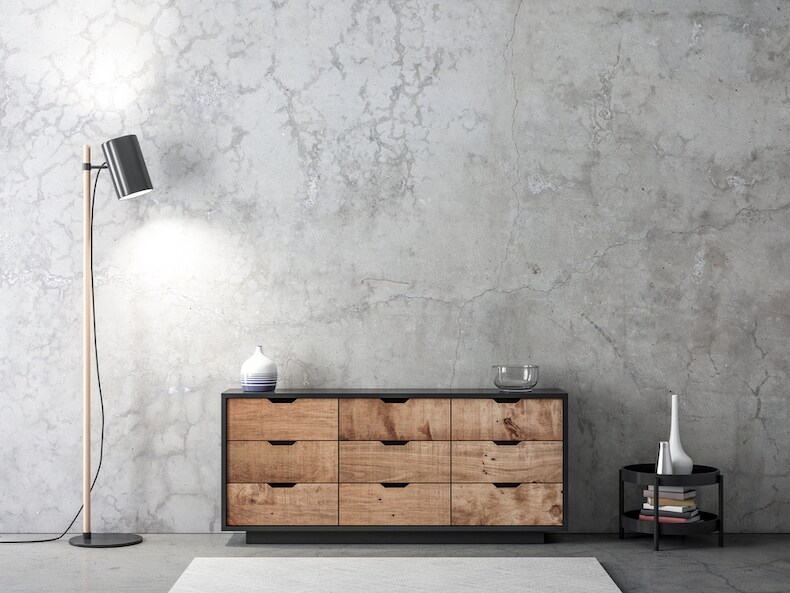 Console Table Storage
Your desk doesn't have to be for desk purposes alone, why not make it your closet space too? So if you like this idea, you can attach films or bedding to the inside without fitting a container or shelf.
Now, you can use that space to house all your routinely-used items and accessories such as make-up kits. However, you need to be careful with your decorations. So you need to detach the real stuff from the junk.
Hang the Available Accessories
The more floor area you can boast of, the more contemporary your apartment becomes. So you need to devise some means to hang your necessities on the wall.
After all, is that not better than littering the entire floor area with your footwear, purses, and other paraphernalia? All you have to do is make use of hangers or hooks.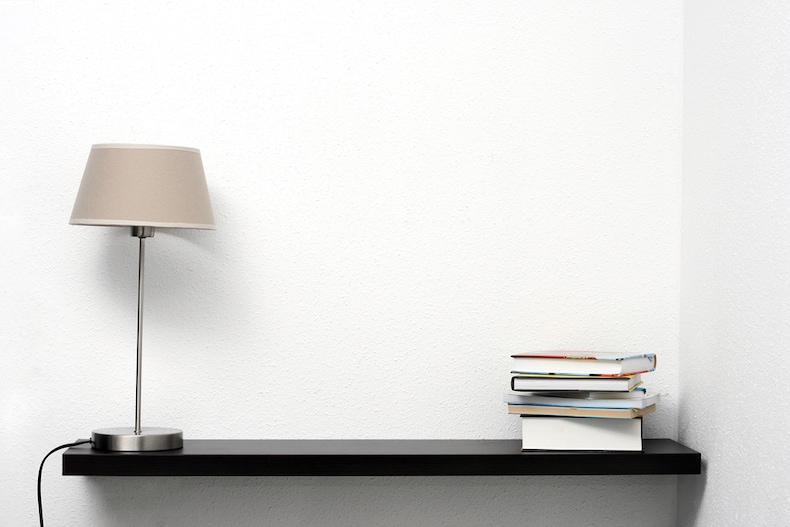 Change the Shelves into a Table
Do you remember that we suggested using your desk as your storage unit too? That same logic applies here too - you can use the shelves in the bedroom as a desk spot.
It is very simple and direct in the sense that you can use it to do your work while keeping your belongings organized therein. Meanwhile, this idea works better for folks with a compact laptop.
Blinds or Shutters: Pick Your Preference
Your apartment doesn't have much space and you chose curtains for decors? Seems you're doing yourself a lot of harm than good.
So our advice is that you go for blinds and shutters. Of course, curtains will help you keep the heaviness of the light out of the bedroom, they might be too bulky and make the space tinier.
On the other hand, using shutters or blinds will offer you a clearer line and disappear when opened. Opening them during the day will also control the amount of daylight coming into the apartment.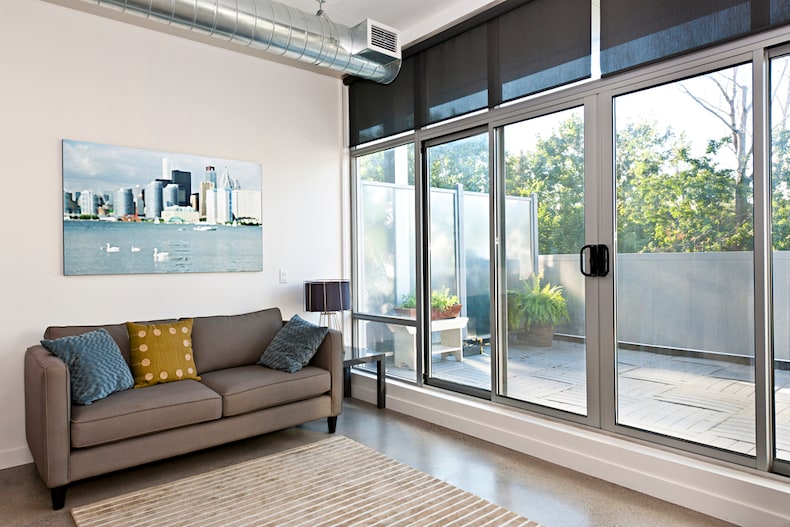 Use Sliding Doors Instead of the Conventional Ones
Apartments with little space benefit a lot from the capacity of sliding doors to free up space. That is, it has the characteristic of expanding your apartment or house.
Therefore, our recommendation for you is that you invest in a door with glass. Whether or not it is opened, your apartment will always be well-lit and lively.
Leverage Mirrors to Save Space
You should use mirrors all over the apartment. You can also fix mirrors to serve as the wall paneling in the kitchen, reflectors on the restroom walls, and large mirrors in the walkways and stairwells.
Meanwhile, you have different options of mirrors you can explore here - vintage, mirror mosaics, wigged, and contemporary, among others.
And if you want to get some resourceful vibes, a storing mirror with shelving should do a fantastic job.

Bottom Up
Anytime the conversation gets to giving your apartment proper decorations, you should not hesitate to large on these space-saving tips. So you shouldn't fall into the error that a small room or house doesn't require high decor aspirations.
All you have to do is focus on colors. Using suitable tones can expand your room and give it the impression of a larger room. For instance, you should go with a smaller bed as opposed to a king-size, give the bedding some lavish decorations, and add a stunning headboard.
The final piece of advice here is that you maximize every square inch of the available space. And this is possible by introducing inbuilt bins or cabinets to the sleepers.
It's also advised that you put sconces close to the bed as opposed to the light table fittings. They will give you a more friendly aura for those late-night readings before retiring to bed.
Finally, never underestimate the significance of mirrors. If well-positioned, they'll make your room larger and more lively.