The havoc that non-ergonomic products create on your child goes way beyond what the muscles could feel. Indeed, aside from the throbbing pain around the child's spine, non-ergonomic products could create other ergonomic problems. Therefore, you need to use the best ergonomic products that you could purchase, such as the ones from Flexispot-the home of the best ergonomic chairs, standing desks, sit-stand desks, and stand-up desks. 
The Predicament
What causes the worsening of your ergonomic distress comes from your head, as penned on a health blog by Srini Pillay, MD (The Psychology of Low Back Pain, April 15, 2016). According to Dr. Pillay, there is a tendency that the body pain which a person experiences could bring psychological distress that boomerangs to them as worse physical pain. 
Come to think of a working adult who experiences the worst back pain when at work. It could lead them to have a grumpy mood and poor concentration. So, what more could it be like with a child who is more prone to physical pain and psychological distress? 
The problem is that the psychological distress could lead to anxiety, mainly if the child has not been accustomed yet to a great coping mechanism in dealing with stress. As a result, they might be irritable and could not handle emotions well. That's why in some cases, there are kids who lose interest in their lessons and throw tantrums, not because they have a negative attitude. Still, it has something to do with the psychological distress that ergonomic problems give them. Therefore, using ergonomic pieces such as the Flexispot Scalloped Accent Chair 1049, Soutien Ergonomic Office Chair, and Deskcise Pro V9 could help your child stimulate blood circulation and enhance his function muscles for more energetic movement and keen concentration. 
If you would not switch to the proper ergonomics, specific effects could affect your child's posture, body movement, and well-being that we will dissertate in today's article. Indeed, using non-ergonomic pieces has inevitable consequences. 
The 3 Effects
When your kid does not use the right ergonomic equipment, he gets exposed to musculoskeletal pain that could have long-term effects on his body. The following things are some of the notable impacts that you may notice with your child. 

a. Improper Posture 
Try to look at your child when he is standing. You may ask them to stand sideways and check his lumbar and upper back. Usually, a child who uses a non-ergonomic chair, for instance, may have a twisted spine or humpback where his back hunches and the rounded shoulders. 
Children that have this kind of posture lose self-esteem. This appearance may lead them to lose the self-confidence that he needs. Moreover, this posture could lead to a long-term ergonomic problem, including osteoporosis that becomes apparent at old age.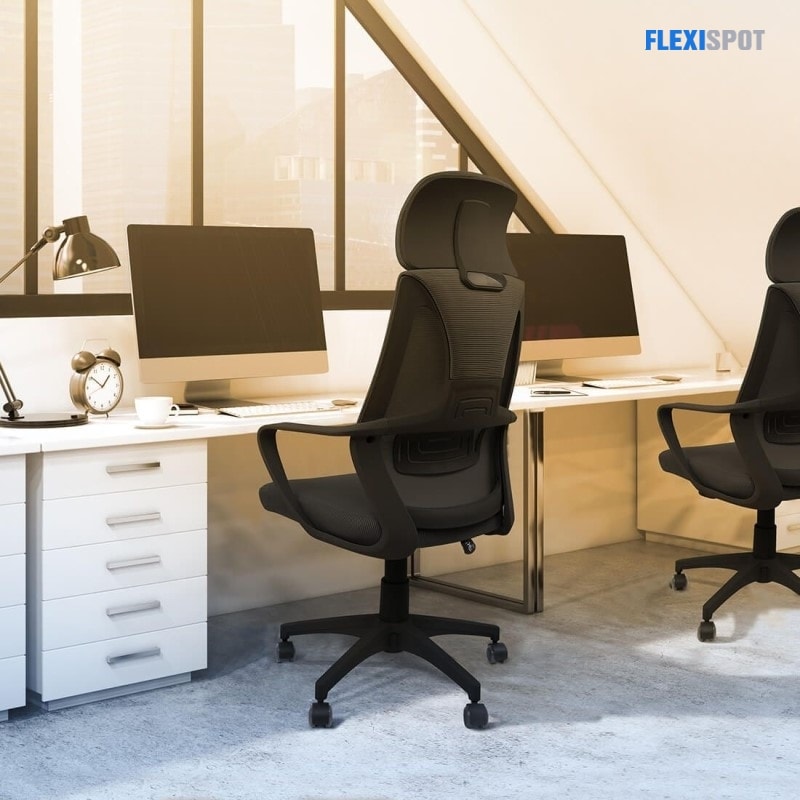 Therefore, if your child experiences this, one of the proactive solutions is to change the chair that he uses. Flexispot has a lot to offer. You may choose between gaming chairs or ergonomic office chairs. The improper posture can also cause your child to have pain around the neck and head, so you may consider using the Ergonomic Office Chair OC7 that has a movable headrest. This headrest is flexible to condition your child's head and alleviate the throbbing pain that he might experience. Compared to non-ergonomic chairs, the Ergonomic Office Chair OC7 can support your child's neck too when he needs to relax and shift his position when studying.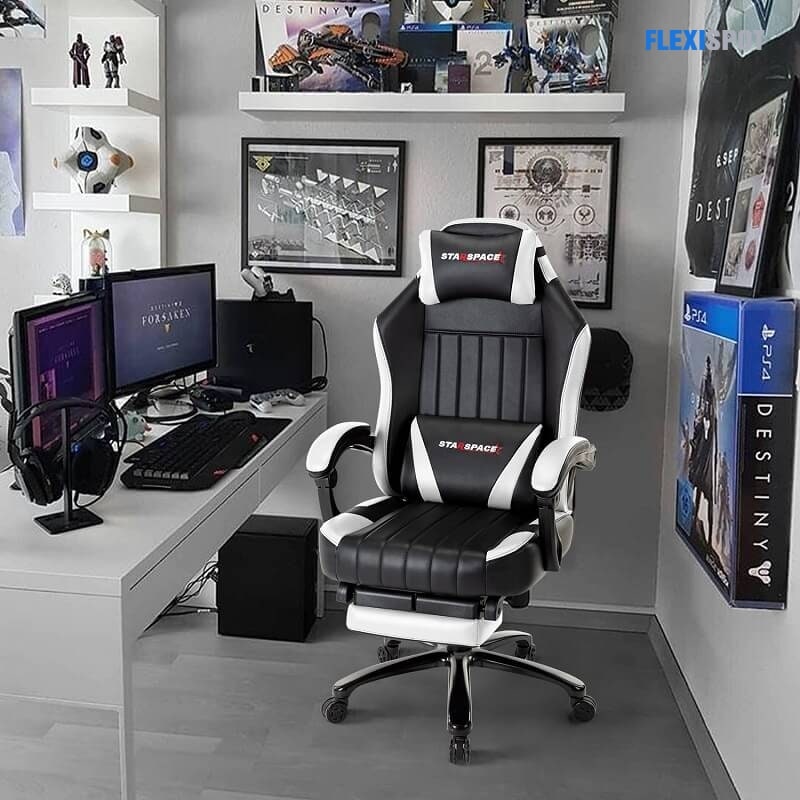 You may also choose the Big and Tall Massage Gaming Chair with footrest 293. It is fully cushioned and has an ergonomic pillow on the headrest. This gaming chair can be applicable for your child who needs to focus on his lessons and avoid the psychological distress that he could experience in the long run. So, choosing one of these chairs. 

b. Frozen Shoulders and Tennis Elbows
Tennis elbows and frozen shoulders are the leading ergonomic pain that most adult office workers experience on non-ergonomic equipment. Nevertheless, children are also prone to these kinds of pain. It's because not all kids do not practice proper posture. As a result, they tend to overuse their arms which may cause pain around the elbows and shoulders.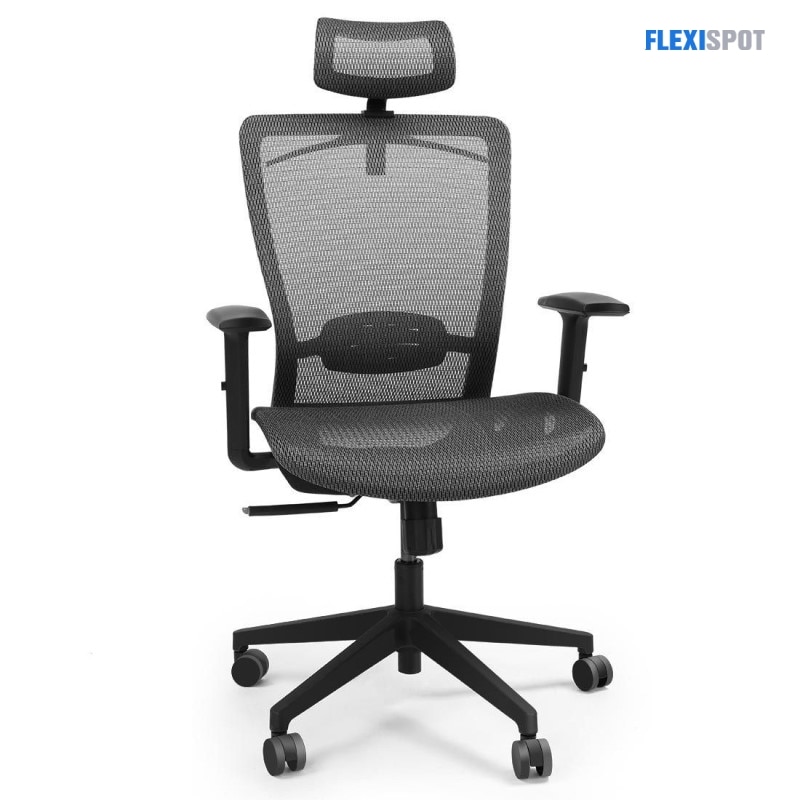 On the other hand, you may still find solutions for this problem if you use the proper ergonomic equipment such as the Ergonomic Office Chair OC3B. This ergo chair has a breathable mesh backrest. Hence, it could let your child support his elbows and shoulders. It could also make your child practice the appropriate sitting position, which is the neutral position. 
Once the child finds comfort on the chair and can support his shoulders and elbows, he could avoid the distress that might cause them to throw tantrums. Hence, what your child needs is a product such as a chair from Flexispot. 

c. Improper Positioning when Sitting or when Using a Desk
Another predicament your child might encounter is with the table or desk product that he uses when studying. Non-ergonomic tables do not have the perfect steel frames, unlike the Flexispot standing desks such as the Kana Bamboo Standing Desk or Comhar All-In-One Standing Desk Glasstop that can move up and down because of the motor lifting system.
Your child is prone to having sore neck and spine strain when he uses the non-ergonomic tables. It could lead them to have an improper posture; hence, the table he uses must complement the chair he sits on, just like the Kana Bamboo Standing Desk and Ergonomic Chair OC3B. This ergonomic pair could help your child focus on the lesson without hunching or stooping his posture. With the right curves of the ergo chair and the height adjustability of the standing desk, you may ensure that your child would not have much psychological distress that might also cause physical stress and fatigue. 
Final Thoughts
Tantrums are one of the problems that parents encounter with their children during study time. However, it's something to deal with the chemicals in their bodies. These chemicals bring changes that affect their mood. Therefore, we must consider that a child could easily be affected by the improper ergonomics around their environment. This scenario becomes a problem because imparting knowledge to the child and letting them apply this information are crucial stages. Therefore, becoming more aware of the ergonomic needs of the child should also be observed using the right ergonomic products such as the ones offered by Flexispot. Once you achieve these things for your child, you could surely gain his trust and help them learn more of the essential lessons that could help them in the future.