Ergonomic Protection for Young Learners
Ergonomics should not be limited to working adults. Good ergonomics should also be applied to children. As mentioned in extensive research, ergonomics has an impact on the child's mental and physical development. So, how could this be possible? 
Imagine a playground where slides and swings are seen. If you notice, these are well-measured and the curves and edges of this playground equipment follow the contours of the children's bodies. The same goes for the furniture and equipment that your child could use when studying. That's why they need to be ergonomically protected. When your child is ergonomically protected, you may ensure that he could perform accordingly no matter how big the pressure is. 
In this case, Flexispot is here to help you protect your child and boost his mental and physical development through the pieces of equipment from this brand. Products that have the best designs and sizes that are suitable not just for working adults but also for young learners like your child. 
So, as we move along this 2021, make an upgrade and strengthen your child's mental and physical health with the best standing desks, stand-up desks, and ergonomic chairs from Flexispot. In this next part, let us know in particular the ergonomic chairs that could help you improve the child's ergonomics that would benefit him in the future. In the next few parts of the article as well, we will see the 3 reasons the ergo chairs from Flexispot are suitable for young learners. 
Children's Emotional Bond with Objects
In a research done in Portugal, it was cited on a psychological standpoint that there is such thing as effective ergonomics and this takes place among children. This is the connection between the child and the chair (as the main object used in the research) that grows over time. In the said study, children were given the chance to describe the thing that they could remember about their favorite chair. According to the young interviewees, the feeling of comfort and safety that their chair gives is what they remember most. Hence, it was concluded that even objects could leave an impact on the young minds of these children. That's exactly what the Flexispot products leave: the bond between the child and the ergo chair which grows over time. 
Ergonomic Design and Protection for Children
Aside from the connection that the ergo products from Flexispot could bring to the child, we also know that these pieces of equipment bring absolute protection against musculoskeletal pain to children. Hence, once you consider these pieces such as the Ergonomic Office Chair 9051, you may ensure that your child would not feel back pain and leg soreness because of this chair's design.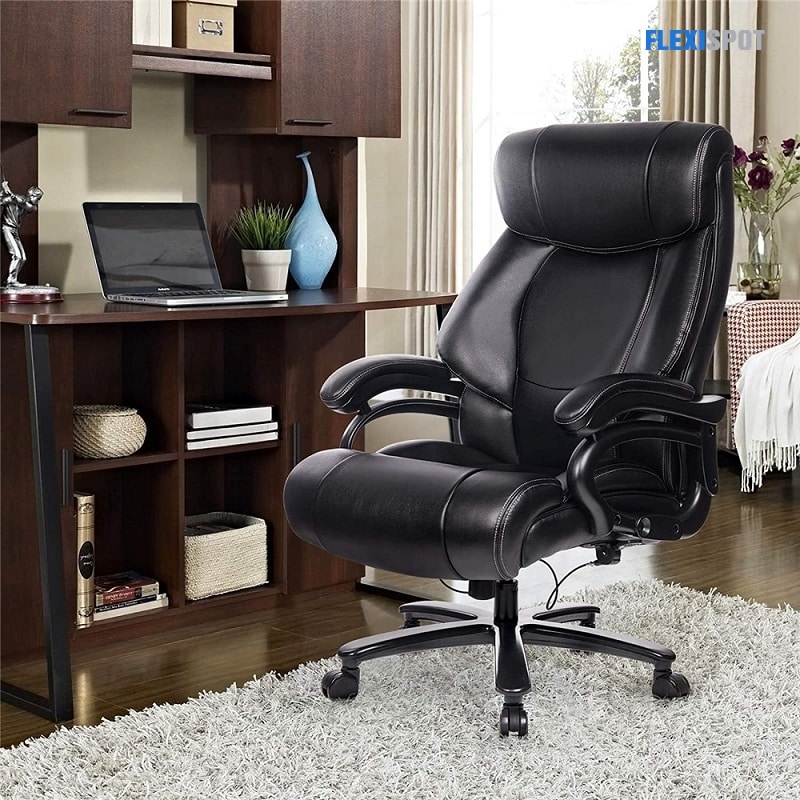 First, the seat depth of this office chair has a waterfall-like design. This could make your child feel comfortable when he sits on this chair. Second, this chair has a thickly padded cushion and headrest. Hence, when your child sits on this office chair, he could feel a safe and stress-free study area. It was also mentioned in other studies that stress also forces the child to lose interest in the lesson that he studies hence, it's important to provide him with the product that gives out comfort and protection such as the Ergonomic Office Chair 9051.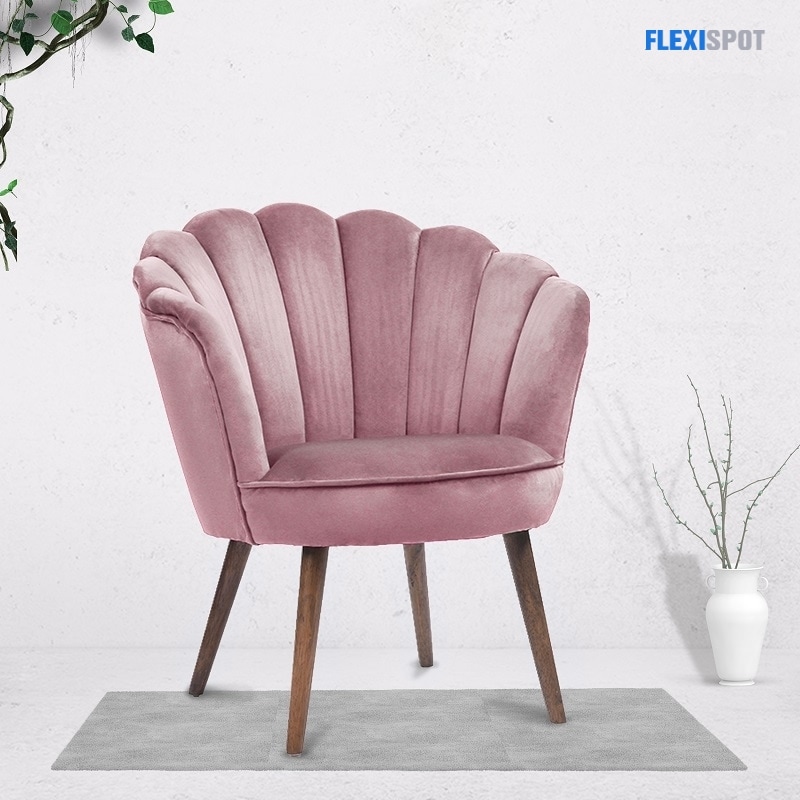 At Flexispot too, ergonomic chairs come in different styles. These products have the most superb design and size that suit your child's height and weight. One of these amazing chairs is the accent chair such as the Scalloped Accent Chair 1049 (a chair that has a cushion that is made with Velvet material). This product has undergone a thousand fatigue tests, hence when your child sits here, he may immediately feel the comfort on the back, hips, and buttocks. 
Aside from the Scalloped Accent Chair 1049, there is also the Accent Chair 005. This is an example of an accent chair that is height adjustable and is powered by an impressive gas lifting mechanism. This makes it easy for you to help your child lift the chair when he uses it during his study time. The curved cushion of this accent chair increases the contact between your child's spine and the cushion itself. Thus, it becomes very convenient and safe for your child to use this chair. If you think the ergonomic office chairs are too big for your child, then try the accent chairs which have a moderate size.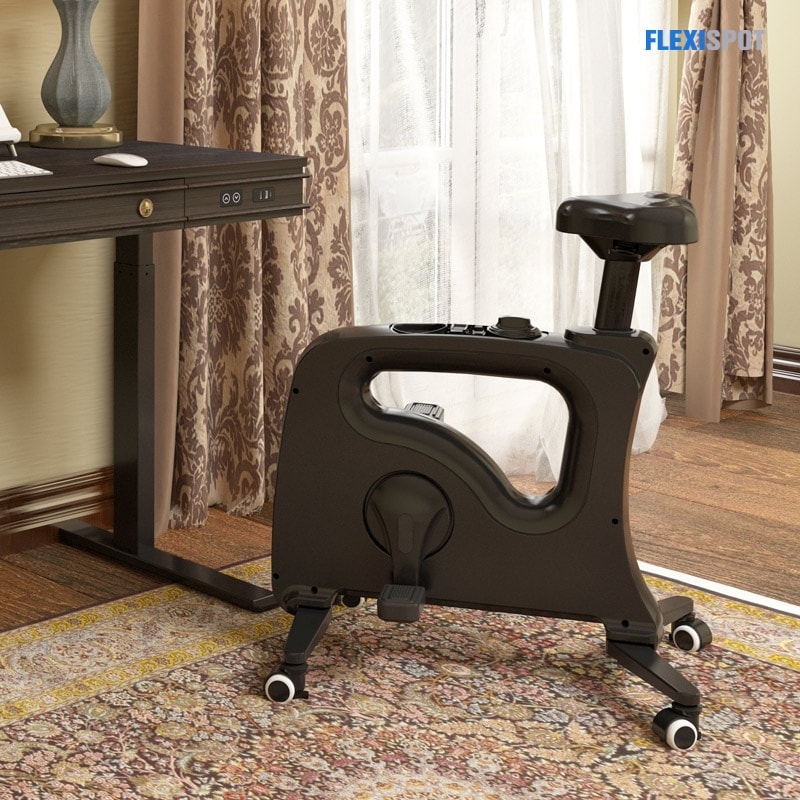 Now, there is also a chair from Flexispot that your child could find enjoying using. This chair could make your child physically fit as well. This product from Flexispot is a fitness chair and an office chair in one. This is the Under Desk Bike V9U-the perfect mate for a standing desk. This is height 
adjustable too so your child could comfortably sit on this as he studies and keep an active movement. In this modern time, children have become addicted to mobile games and improper use of gadgets. With this kind of equipment, you can bring your child back to reading books and practice writing instead of spending more than 2 hours on the computer. 
Sturdiness and Flexibility in One Product
Flexispot has also been famous because of these two incredible features. These features are the things that make the Flexispot ergonomic chairs well-trusted in the market. Most of their ergo chairs are made from high-grade and rust-proof steel. So, even after long years of using these chairs, you may ensure that these pieces of equipment would not get rusty and easily damaged.
Final Thoughts
Humans and animals don't only create connections with each other but also with the objects that we use. Indeed, there are objects that your child becomes fond of overtime-from the stuffed toys that he loves to hug to the pieces of equipment that he uses when studying. Thus, it is just right to choose the best products for him. The ones that have the design and features that would best suit him as a young learner. In that case, Flexispot is here to provide the best products for your child.