Empowering The Child's Competitive Soul
" Real learning comes about when the competitive spirit has ceased."
-Jiddu Krishnamurti
As stated by Jiddu Krishnamurti (an author, a public speaker, and a philosopher), the only time that a person learns for real is when the soul in him becomes competitive and learns to cease all the limiting beliefs that come his way. Your child could be like this especially when at a young age, you will be there to guide him towards excellence, not just survival in school and life. 
A way to do that is to invest in his education and health. When you prioritize his education, he would be able to optimize learning. Guide him in doing advanced readings so he would have prior knowledge on a certain topic. Enroll him in academies where his skills and talents would be honed, and help him keep up with the subjects that he finds pretty tough. Through these steps, your child's learning would be optimal.
According to Deborah Eyre-founder and chair at High-Performance Learning, Ltd (HPL), the ability and skills of a child might lie on possible domains. These domains should be revealed. This could be possible with active and optimized learning. Hence, as a parent, you must take proactive steps in revealing those domains and helping your child hone those skills. 
The active and optimized learning could be made possible through Flexispot-the home of best standing desks, sit-stand desks, stand-up desks, and desk organizers. These are pieces of equipment that are worth the money and could be used by your younger children in the future because of the quality that you could not compare.
So, there are a wide array of ergonomic products from Flexispot. These are products that you could use to optimize the learning of your child. So, let us talk about the reasons these items are worth the investment that you're going to give. With these 3 reasons, we'll know more of the Flexispot products famous in the market. 
The 5 Whys in Using Flexispot Products to Optimize a Child's Learning
You might wonder why Flexispot has become widely known in the ergonomic industry. In this part of the article, all the questions in your mind will be answered. You will know the reasons patrons continuously trust Flexispot despite the challenges caused by the global pandemic this 2021, people still search for Flexispot especially for their standing desk and ergonomic needs.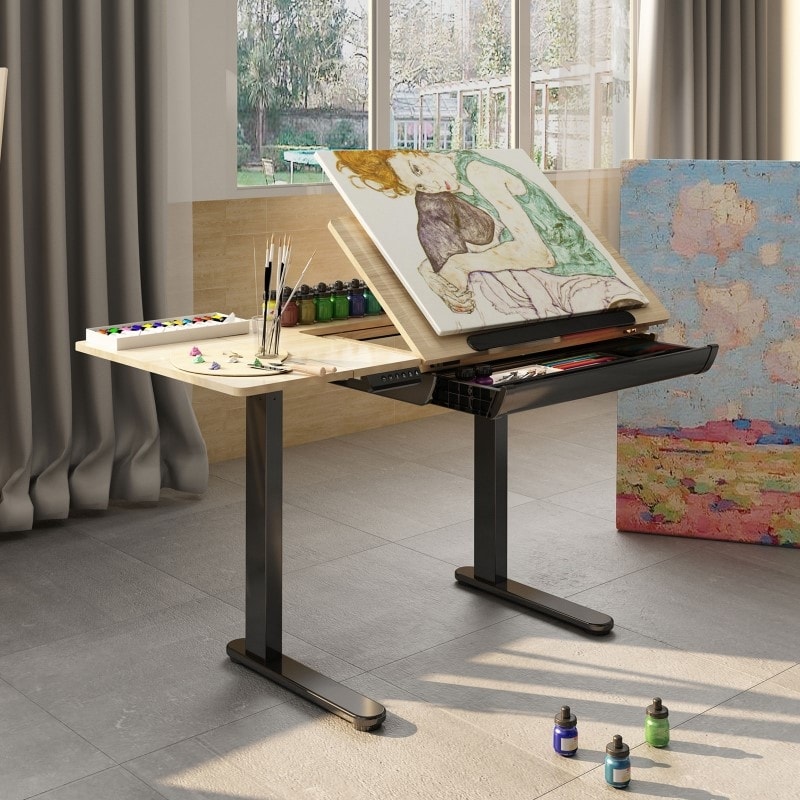 The first reason is consistency. From the beginning up to now, Flexispot has been innovating products that have the same precision and quality edges. So, if your child would be using a product from Flexispot, say a standing desk like the Height Adjustable Drafting Table ED1B (a product that has the foldable platforms that could be used by extending it during your child's study time), you may ensure an absolute convenience when your child sits on this. It's because this drafting table is height adjustable-your child would not be stooping when he sits in front of this table. Stooping and improper posture may strain the shoulders, neck, and spine because there is a possible pressure that might be put around the upper torso. This might not be felt by your child at first but as the pain progresses, it might bring not just soreness but an unimaginable pain as well. Hence, it's better to use products such as the Height Adjustable Drafting Table ED1B.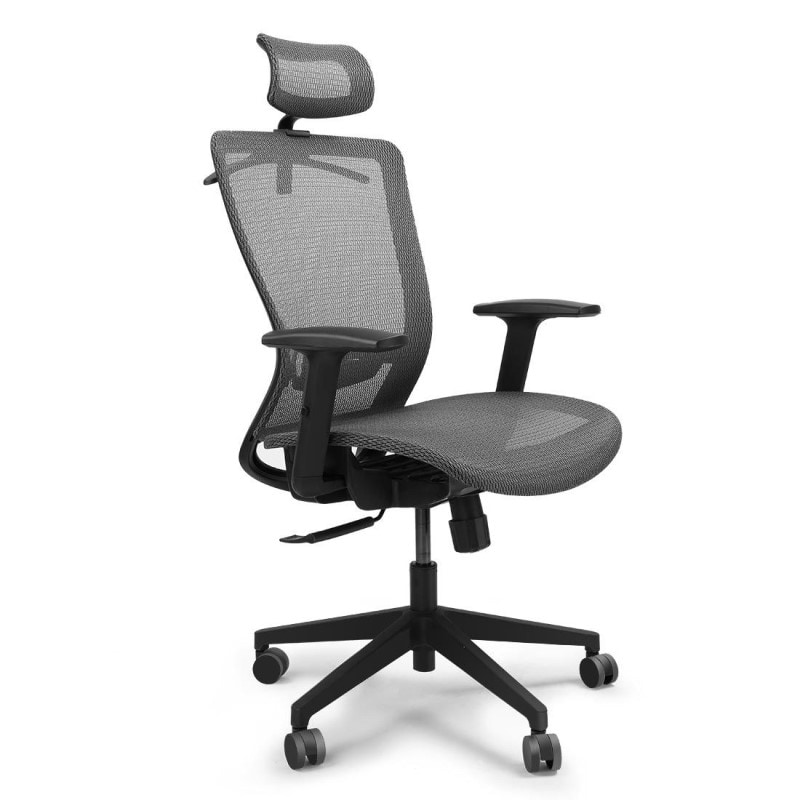 The second reason is the product's durability. Flexispot products are durable. Such as the ergonomic chairs. Let's say your child will sit on the Ergonomic Office Chair OC3B. This chair is not as big as the Ergonomic Office Chair 9051, but this office chair has the most breathable mesh brackets and passive lumbar support that could condition your child's back and even he uses this for a long time, you can make sure that the product would stand a long time unlike with the other office chairs that easily get broken when used. 
Another good thing about this chair is its armrests are not wobbly so your child would be protected even he lays his arms and hands on the armrests and moves a lot (just a gentle reminder to make him observe the proper study posture so he would not get injured or overuse the chair). So, when he uses this, you can make sure that he would not have frozen shoulders and other strains around his arms and shoulders. This could make him focus on the lesson more and could help him absorb the new lessons he studies in advance.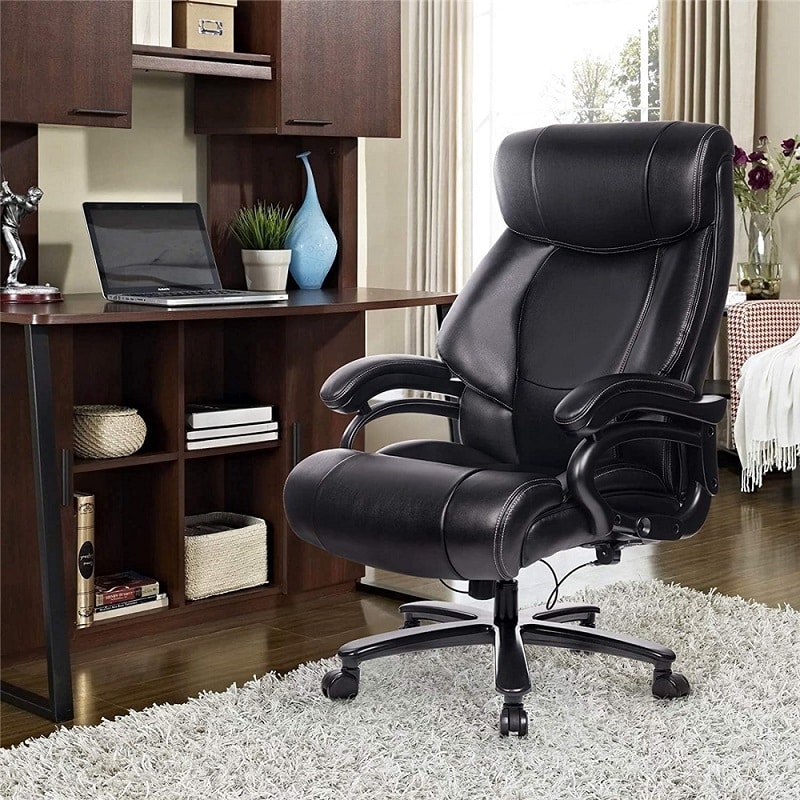 Aside from the Office Chair OC3B, there is the big and tall office chair mentioned earlier. This is the thickly padded Ergonomic Office Chair 9051. This big and tall office chair has leather cushions that could provide convenience to your the child because of the thick cushion. It's a waterfall-like cushion that has a deep seat depth and could help your child avoid back strain. So, this product is considered a very reliable one. Despite its big size, this office chair could be suitable for your child because the metal frame of this chair could carry a heavy weight. Hence, when your child sits on this, you may ensure that he would not lose balance at all. 
The third reason Flexispot is the best choice when it comes to ergonomic selections is the sturdiness of the products. Flexispot makes sure that the metal frames of the standing desk and ergonomic chairs are made from high-grade steel. These steels are rust-proof hence even if you spill water on them, you can wipe off the liquid and pat it dry. Then, you would see that no rust would build up around the metal frames. Hence, when you take a closer look at the other standing desks like the Modish Standing Desk. The leg frames of this desk are from high-grade steel. With this, your child could lay his hips and buttocks flat on the cushion without damaging the product when he sits down. That's how sturdy the Flexispot ergonomic products are. 
Final Thoughts
As you nourish your child and gear them towards a successful academic life, protect them with the ergonomic products from Flexispot. With a suitable selection, you can provide your child the best ergonomic pieces that could help them optimize their learning.