An enormous transition in the school system awaits the children this new school year, the Fall of 2021. The American Academy of Pediatrics urges the need to let the students go back to the usual in-classroom learning with their fellow students and teachers despite this idea being a potential harbinger of the worse spread of Coronavirus. The Academy adheres to the belief that in-school learning could address the child's mental needs. Indeed, lockdowns and restrictions during the first few months of the global pandemic took a significant toll on the children's social and mental states. Even the physical conditions of children got compromised last year. In actuality, more children faced the threat of sedentary lifestyles, making them less active and less proficient in their school performance. 
Thus, in this new school year, there is a need for ergonomic pieces for every child that will undergo in-school learning again. Despite the threat of the Delta variant, experts from the academy say that children need to continue developing their social skills with their classmates and teachers, provided that testing, masking, and vaccination would take place as prevention from the spread of the virus. 
The Challenges Faced By Parents
The spread of another variant poses a threat to the world of academe. Improving the child's academic performance may become more challenging in the upcoming school year because children have to adjust to another transition again, plus they could be prone to the virus. Thus, the best thing to do with this is to prepare your child by giving him the best ergonomic products that most patrons in the market buy from Flexispot- the best-known brand of standing desks, stand-up desks, and ergonomic chairs for students and working adults. 
These ergonomic products can help your child improve his stamina, immune system, and muscle power. If your child has a more substantial body before the new school year starts, you may ensure that your child could gain a decisive advantage over the academic subjects and fellow students. It's because he could be physically stronger and mentally sharper when he uses the ergonomic products that can protect him against musculoskeletal problems. 
In the next part of our discussion, let us dissertate the three ways on how your child could academically excel and get ergonomically protected in the new school year of 2021. 
Achieving Excellence in 3 Ways
1. Increase the Physical Activities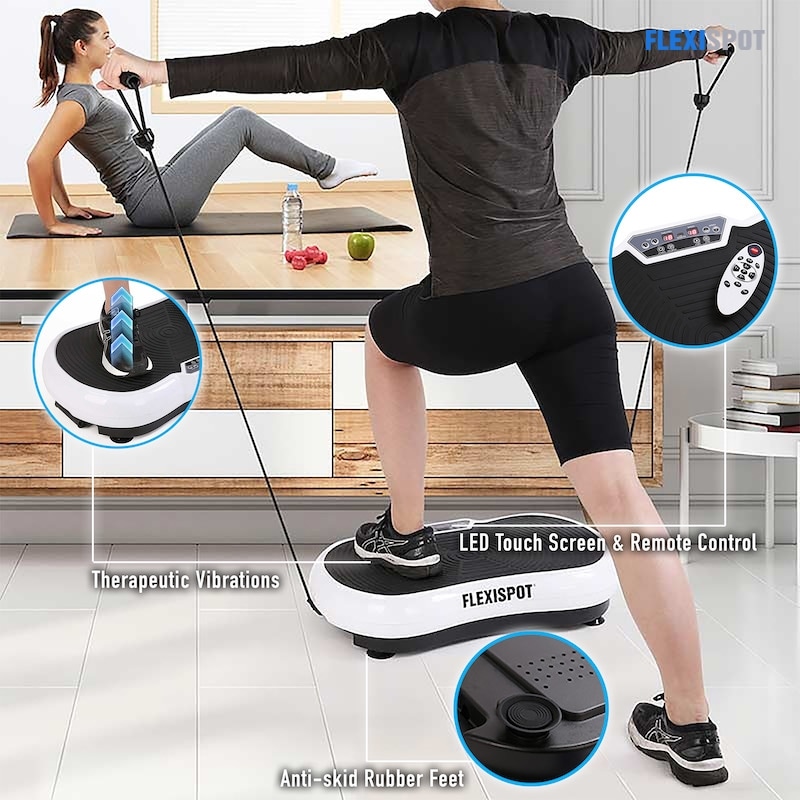 The first step in gearing your child towards academic excellence is making sure that he is physically healthy. When the new school year starts, make sure that he has regular exercise. At the same time, make sure that he can do even a 10-minute whole-body vibration or a 20-minute dancing every day. If possible, try to make him sweat by doing different household chores or activities every 2-4 hours in the interval. 
Inspire him to do activities that would not make him stagnate. You aim to let him move his muscles and let an active blood circulation. This activity can make him more active and can help him avoid the threat of a sedentary lifestyle. Activities such as playing computer games for more than 2 hours could stop him from functioning well, significantly when solving problems and processing some thoughts. 
Hence, the Vibration Plate Exercise Machine VB1 from Flexispot can help your child do the whole body vibration. It's an exercise machine that has 99 levels. Your child can safely use this product (under your supervision) because it has anti-skid rubber feet. So, your child could sustain his balance as his whole body vibrates. 
As a result of the exercise on this machine, your child could sweat a lot, and his whole body muscles can move. It could enhance his metabolism and strengthen his core. Once your child develops a stronger heart and faster metabolism, he has the chance to improve his immune system. That's why having this piece of equipment could help him become physically stronger. 
2. Develop Agility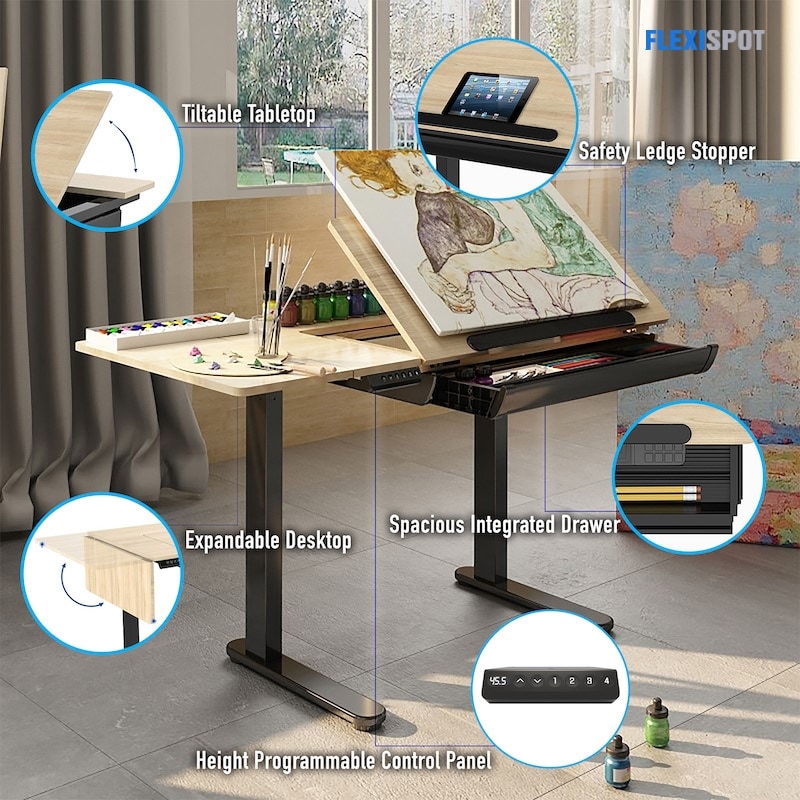 Alternating activities within an hour is a healthy thing for your child. Once he starts practicing this habit, he may be able to become more active and speedy. Nonetheless, it would help if you still supervised your child in accomplishing a certain task-if he's able to finish it tidily and adequately. Let's say your child needs to practice writing or reading books before the new school year starts, and an excellent sit-stand desk is advisable for him.
The Flexispot Height Adjustable Drafting Table ED1B is good for him. This table product has an anti-collision function and has a sturdy frame that could carry the weight of more than two devices. Hence, when your child needs to finish a specific task but needs to keep one activity on the tablet running, he could touch the keypad and let the table adjust on its own as he finishes his homework. Through this table, your child could practice his speed that can be useful for him this new school year of 2021. 
c. Build Leg Muscle Strength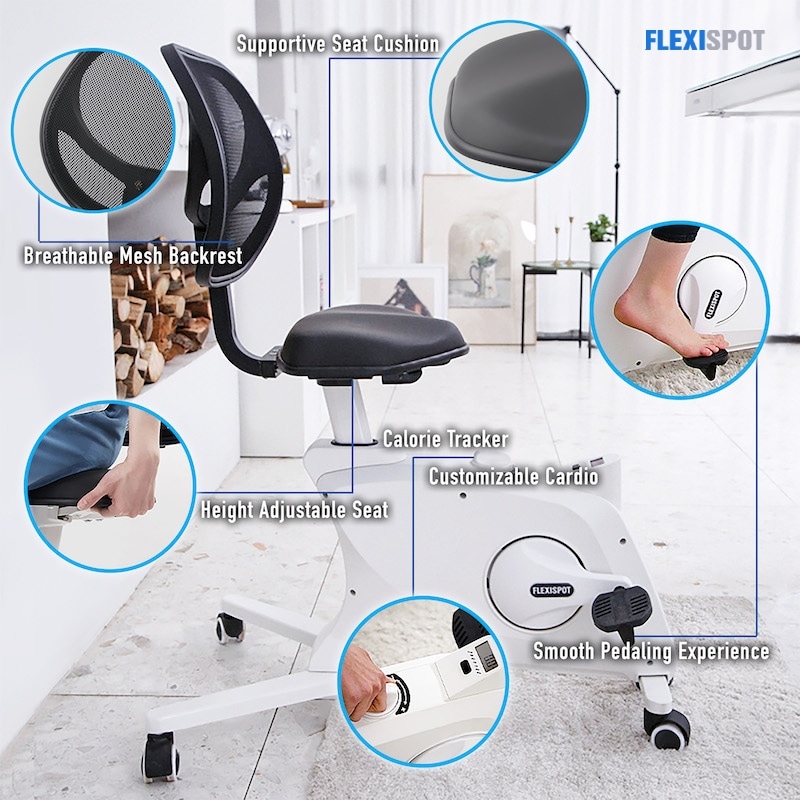 The leg muscles are the parts of the child's body that need to develop. When a child has strong leg muscles, he could do the lifting properly at a young age. He could achieve proper body alignment, especially when he takes a seat. Once he completes the appropriate alignment from the head to the feet, you can ensure that he can avoid slouching and hunching. So, in this case, your child needs a desk bike that he could use as a standing desk mate, such as the Sit2Go 2in1 Fitness Chair. As he sits on the cushion of this chair, he could cycle on its pedal and improve his legs and feet. 
Final Thoughts
These habits and practices could help your child achieve physical strength. Once your child strengthens his core, develops agility, and supports the leg muscle, you may ensure that your child could win the race of 2021. With Flexispot, your child could attain his goals and achieve academically.