There is a silent killer on the loose. It's something people cannot easily see. It's slowly affecting every individual's posture. A worker would start feeling the throbbing pain or numbness at first.It may eventually turn out to be a spine strain that can hurt the back. It could last for years. This condition is an example of MSD or musculoskeletal disorder. 

MSD Among WFH Workers
Others call it biomechanical pain; some call it RSI or repetitive strain injuries. MSD, RSI, or biomechanical pain are injuries workers experience after prolonged sitting, improper position of the devices and furniture pieces, and incorrect posture resulting from misalignment from the head to the feet. WFH-employees are the ones who experience all these things. It's because when they work from home, some of them do not have the correct pieces of equipment and furniture. Most of the time, they don't use ergonomic products.
Consequently, they need to do the improper posture. Most of the workers crane their necks that cause strain along the spine. When spine strain occurs regularly, it creates permanent damage on the back. Hence, most of them have hunched backs. It would not just affect their confidence but also their stance and bone health at old age.
Furthermore, it's also the cause of improper blood circulation which would lead to a sedentary lifestyle. The sedentary lifestyle causes obesity, leading to other diseases. It's the reason a lot of WFH individuals gain rapid weight. 
The Search for Ergonomic Solutions
As RSIs and MSDs cause an adverse chain reaction, there is a need for ergonomic solutions from a provider that you can trust for the health and well-being of your employers. Therefore, FlexiSpot is just one click on the internet. Once you check their website, you can find a wide array of standing desks, sit-stand desks, and stand-up desks that can satisfy the ergonomic needs of your employees. Here, the vast array of the best desk products such as the Kana Bamboo Standing Desk, Standing Desk Desk Pro Series, and Standing Desk Converters M7MB can help you decide on providing desk products for your employees. 
The Advantages of Sending Desk Products to Employees
The welfare of your employees should be your priority because 70% of the company's growth comes from the employees' ideas, participation, and outputs. Without these individuals, the operation of a company will go haywire. There are other advantages when you provide the employees with standing desk products, especially when choosing FlexiSpot as your provider. 
a. Optimize Work Performance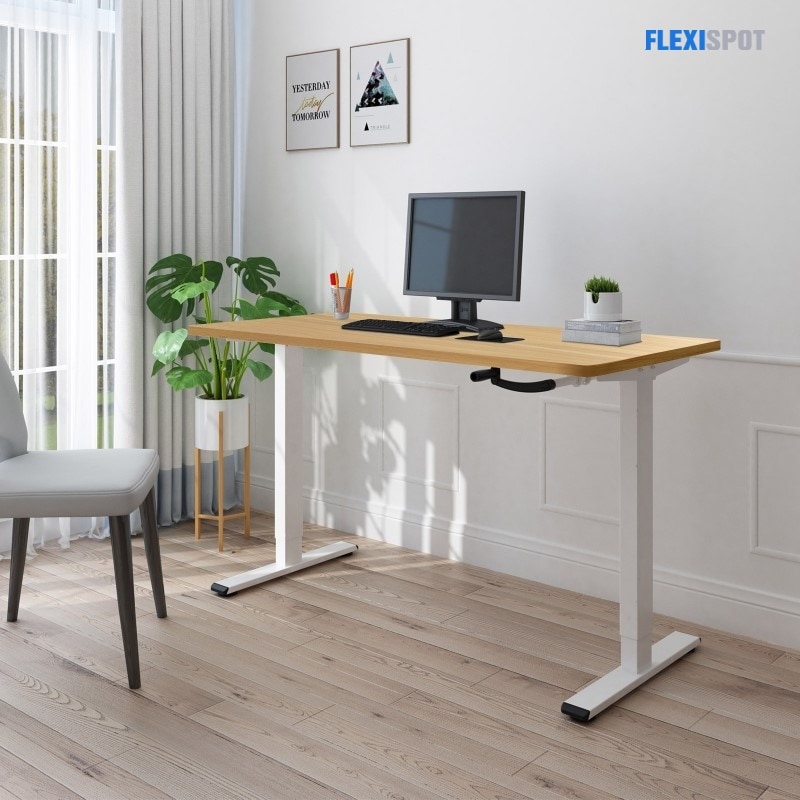 The provision of standing desks for the employees can help you optimize their work performance. Most of them can feel spirited because standing desk products such as FlexiSpot have aesthetic looks and functionalities beyond the employee's expectation. 
The Standing Desk Pro Series is an array of desk products with a robust steel frame that can support their active work performance. The height adjustability of these products can propel their sit-stand movement in the office. You can ensure that your employees feel more inspired to participate in meetings, brainstorming, conceptualization, processes, and output delivery. As a result, there is an active and productive team in your company that can generate more fantastic ideas, leading to future growth and profitability for the company. 
b. Protect Your Employees from RSI and MSD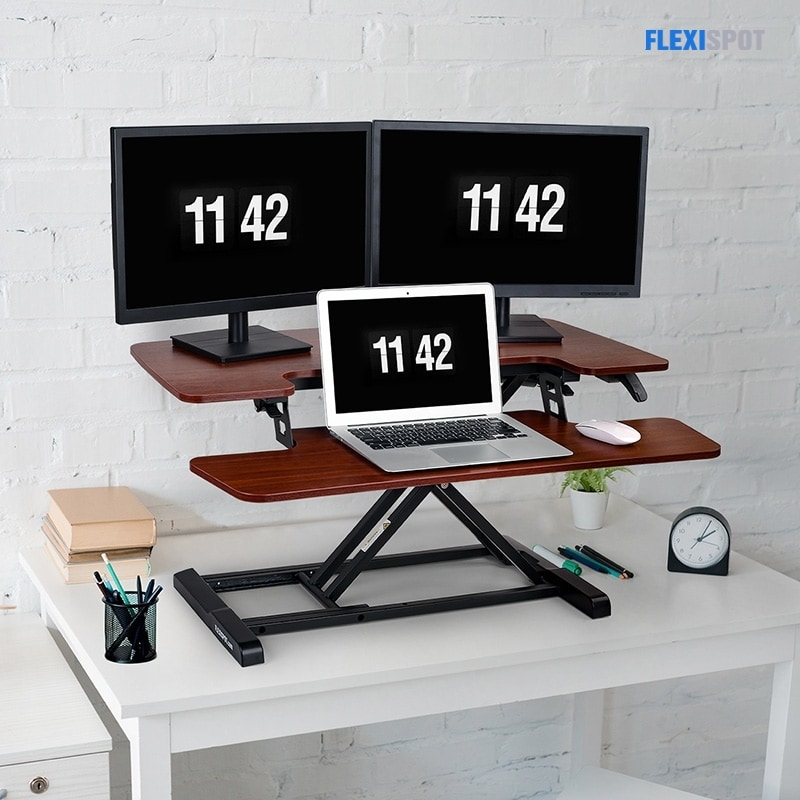 Even not under the binoculars, employees could get ergonomic protection through the standing desk products from FlexiSpot. Yes, when you provide them with these products, say, Standing Desk Converters M7MB, you can ensure that they get protected against improper lifting, overuse of the hands and arms, and neck soreness. 
The FlexiSpot standing desk converter can ease your employee when carrying it in any part of the house. The easy-to-carry feature of the desk converter can make sure that the tendons of the hands, the wrist, and elbows of the worker would not get strained at all. The desk converter's X-Lift Structure can provide a smooth mechanism to the product. Hence, once your worker transfers it to the kitchen or bedroom, they won't get the jolting pain, unlike when using non-ergonomic table products. So, providing them with these ergonomic pieces can help them at work. 
c. Help Win Their Dedication and Loyalty 
Employees can get more inspired to work when their company looks after their welfare. They could feel grateful because compassion begets compassion. If you notice in social media giants like Facebook, employees feel more dedicated to bringing out their best in creating new ideas for the platform. The act of providing them with their most essential needs can help you win their loyalty to the company. Once you go after their welfare, they give their utmost dedication. Hence, it's highly recommendable to provide them with ergonomic products to protect their spine and posture. 
d. Help Them Shine Regardless of Their Personalities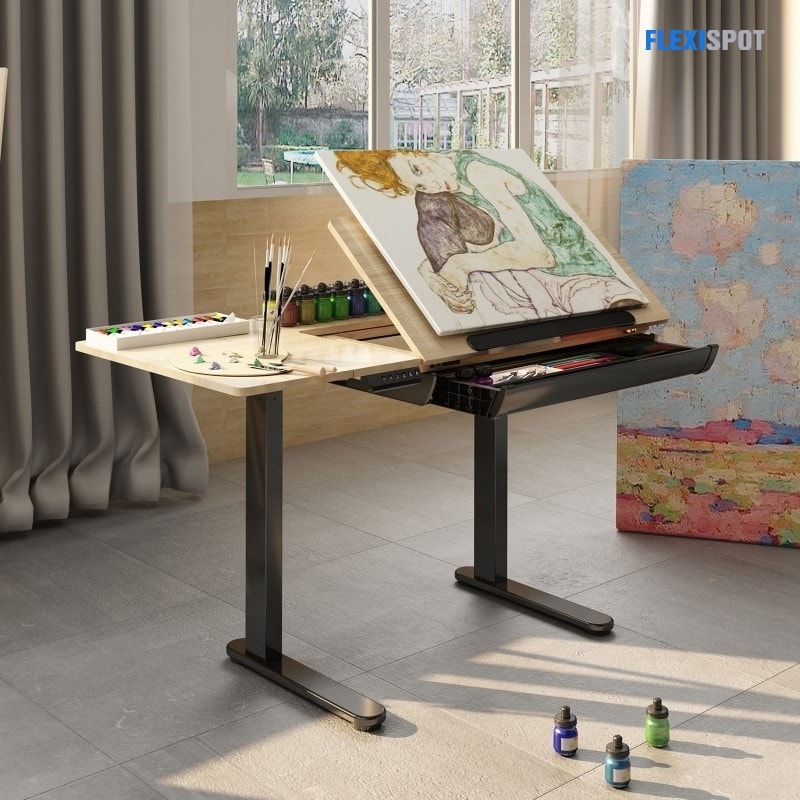 The Global pandemic is the time of talented introverts. Many companies had observed that during remote work, more introverted people shone and showed their truest prowess. Introverts may not always be in the spotlight and prefer to work alone, but they are silent deliverers. Their quietness is their catalyst. With their silence, the surface of their most true potential, you can ensure that when you send them these ergonomic pieces, you can help them shine more differently. You may send them the Kana Bamboo Standing Desk with superb adjustability and a sturdy bamboo desktop or the Height Adjustable Drafting Table ED1B with the anti-collision system. 
Whatever table you decide to send them, you may help them channel their strengths and talents, especially in remote work. 
e.No Need to Worry about Higher Expenses and Logistics Services
Flexispot can help you provide standing desks for your employees. When you purchase the desk products from FlexiSpot, you can pay the bill periodically. It means that flexible payment terms are waiting for you. Thus, buying these desks would not break your bank. FlexiSpot could also send the desk products directly to your employees, so the freight cost and the headache of sending these products to them would not be a problem. So, all in all, relying on FlexiSpot would alleviate your worries on how you can provide them with the best standing desks that they can use during remote work. 
Final Thoughts
A company that has the most satisfied employees is a progressive company. Growth, expansion, and profitability await an employer who is always after the welfare of the employees. Hence, providing workers with the proper equipment can uplift their welfare and can also make your company be more stable in the years to come.