The face of the corporate sector has already evolved to a different kind of work set-up. As the world changed, there were huge adjustments among people. The working class needed to carry out new plans and adjust to the remote work setting, which at first had made them commit mistakes. According to most hiring managers, difficulties arose only at the beginning of the new work set-up. Now, as most companies switched to remote work, they have realized many advantages of this by putting up virtual offices for workers whose work would not require their presence in the office. 
Indeed, they are testing the gradual comeback of the employees to the physical office while some remain to work through virtual offices. Some even have two offices that other companies set up for their workers, which they call the hybrid office. At the hybrid office, workers would work via the virtual office for two days, then three days on-site. 
This kind of change in the office work setting has created many opportunities for different workers, such as extroverts and introverts. Other types of work settings pave the way for all talents to shine during the pandemic. Moreover, hiring managers and employers saw the vast opportunity of profitability with this kind of work setting. 
So, suppose employers see the immense profitability and savings they could create out of the hybrid offices. In that case, you may also achieve the economic advantages of working from home. 

Focusing on a Cost-Saving Work Setup
Now that you are working from home, you may feel safer, and you don't need to face the daily problems of commuting. You may also protect yourself from the dangers of passive problems, including MSDs or musculoskeletal disorders. Most of all, you can be safe from the risks of acquiring the Covid19 virus, and it's because you will have lesser contact with other people. You can make your immune system protected even at home, especially when you try using the best ergonomic products in the market, which are all from FlexiSpot. 
Economic Advantages of Working from Home 
a. Better Ergonomics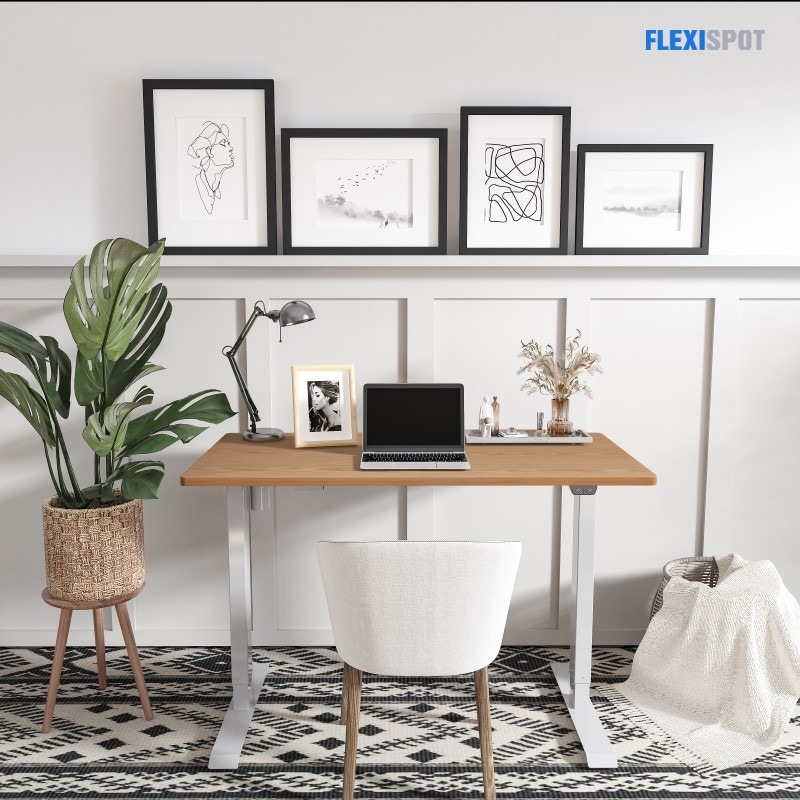 When you decide to work from home permanently, you can get the chance to have a more comfortable work-life. However, there are still instances that you might get burnout because of your employees' workload. On the other hand, your employers should accommodate your needs, especially with the equipment and furniture you need to use at work. 
So, if you wish to make an upgrade, let's say with the office desk, you may choose a standing desk, a sit-stand desk, and a stand-up desk from FlexiSpot. Indeed, you can choose from an array of superb quality tables that are height adjustable, so you would not strain your back and upper torso. 
You can choose from the best standing desks, such as Willow Solid Wood Standing Desk- a standing desk made of solid wood and veneer top. You may also consider the Kana Bamboo Standing Desk-a a desk product with a bamboo tabletop or the Esben Standing Desk UD4 –a height-adjustable table with a spacious drawer.
 All these ergonomic products have the sturdiest quality, which you could enjoy using with an extended warranty from FlexiSpot. Yes, you heard it right. You may want an extended warranty if you request this from your employer. Then, your employer may order it at the FlexiSpot website. You don't have to overthink and get anxious about the delivery because FlexiSpot could bring it right to your doorstep. So, as you see it, you can enjoy this cost-saving ergo product without you breaking the bank. So, your employer may do it for you instead of thinking about an office upgrade and shouldering the cost. As a result, you may save more and keep the budget for other household expenses. 
b. Save More
When you work from home, you don't need to think of the monthly budget for transportation, gas, and food allowance. You could save money on other expenses such as electricity and water bills. Moreover, you could add more savings to your children's college fund. 
c. Manage Your Time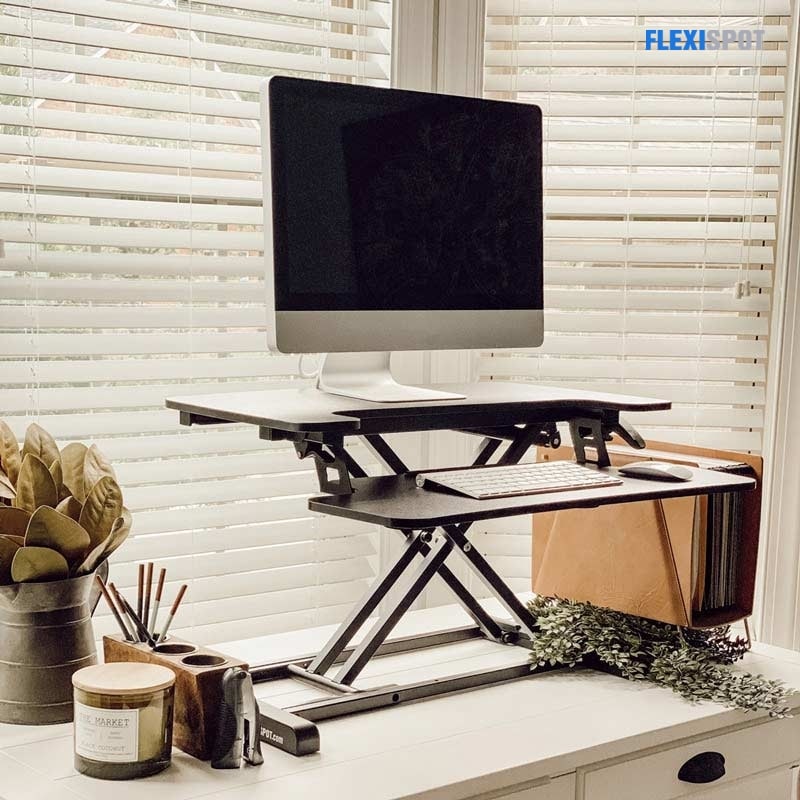 Gone are the days that people had a single source of income. These days, it's best to let your income roll and create multiple streams of earnings. If you're wondering about the best equipment piece to help you multitask, you have the AlcoveRiser Bamboo Standing Desk Converters. You may choose between the 28 inch-desk converter and the 35-inch one. What's impressive about this product is you can bring or move it anywhere in the house. You may also get it outside on the porch if you want some Vitamin D in the morning while working. With this product, you may be able to multitask, manage your time well and have your side income during breaks and after your shift. 
d. Reduce Risk of Illnesss
When you work from home, you save yourself from the dire diseases you might encounter outside because there are fewer interactions with other people. As a result, you don't have to overthink the medical expenses. Instead, you could save more on vitamins and supplements that can make you healthier and your immune system stronger. 
e. Optimize your Workout Routine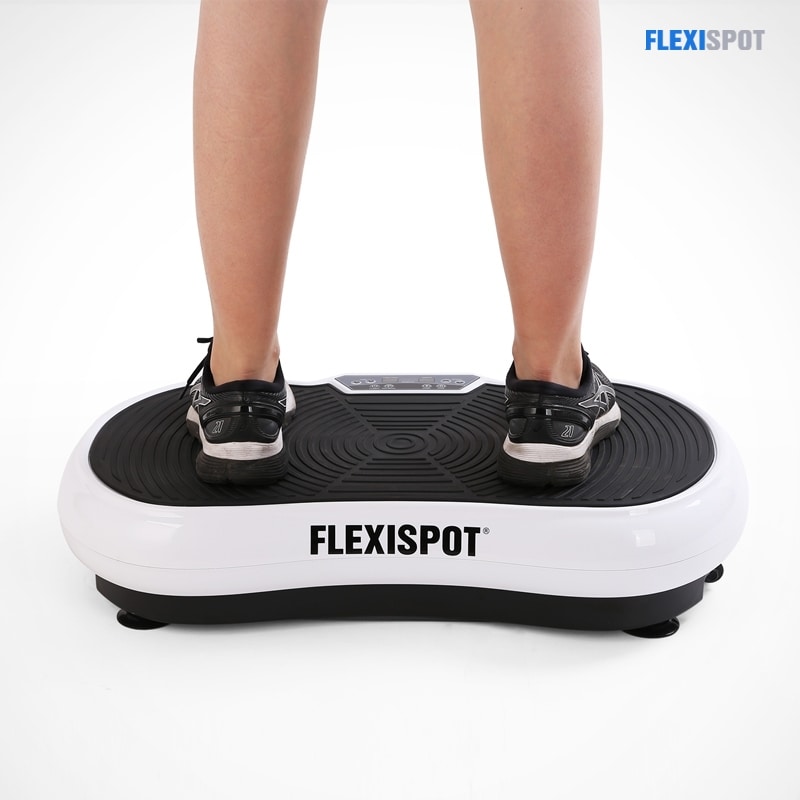 When working from home, you can have more workout routines and invest in the best fitness equipment, such as the Vibration Plate Exercise Machine VB1 from FlexiSpot. So, you can save more of the extra money that you will get from your salary and buy fitness equipment such as the VB1. With this product, you can ensure that you will have a good time exercising after a long day working from home or on weekends. 
Final Thoughts
When working from home, you can have a more flexible time, and there will be less stress. When you are more relaxed, your mind can focus more on the essential work goals. Further, when you choose the ergonomic pieces from FlexiSpot, you can help yourself make the WFH-experience fruitful and injury-free.