People's awareness of ergonomics had become more significant at scope after World War II when they began including the safety of workers as one of the priorities. The concerns on ergonomics ranged from heavy lifting during manual labor, the maximum equipment load when performing backbreaking work, and the muscle force required when doing manual tasks. 
Since then, scientists, researchers, and industrial companies did their best to find the best ergonomics for each employee. However, there are plenty of challenges in achieving that goal. Despite this, many companies still tried to create a great working environment for their workers despite these hurdles. One of those companies adheres to that principle of protecting the safety and ergonomics of their workers. That company is Flexispot-the provider of the best standing desks like Kana Bamboo Standing desks and ergonomic chairs like the Soutien Ergonomic Office Chair. With their innovations, Flexispot helped individuals overcome the ergonomic problems they face in their everyday work. 
So, in today's article, let us dissertate five office ergonomic problems that you might have experienced in the past, or you still experience up to these days. This article might help you overcome these problems that limit your motion. 
5 Ergonomic Problems
You might have experienced the sudden pain around the elbows and shoulders while typing at the computer. That is one of the worst kinds of pain a person might have while working. Aside from that, there are other ergonomic problems that you might have had before. The good news is, Flexispot could aid you in alleviating the ergonomic pain from improper posture and prolonged sitting. So, here are those problems. 
a. Body Pain: Caused by prolonged sitting
Sitting for more than 30 minutes without shifting positions is one of the silent killers. An office worker who exposes himself to this danger might lose around 3-4 years of life. If you're that kind of worker, you need to switch positions when working and varying activities so your energy would not get stagnant. The blood would continuously circulate through the body.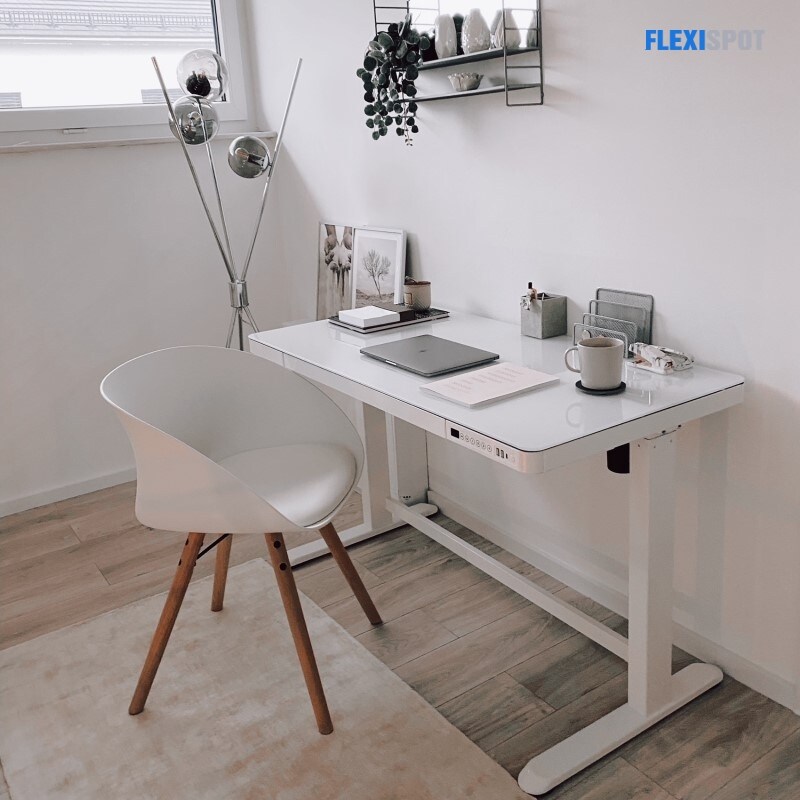 In that case, you also need pieces of equipment that would help you change positions and freely pull yourself up when sitting. Flexispot Ergonomic Office Chair, OC3B, and Comhar All-In-One Standing Desk Glasstop would help you manage your posture and whole body alignment. 
Prolonged sitting could not just harm your body posture; it could cause you a long-term spine injury. At first, these things are unnoticeable, but as you get older, you would see that muscles and joints would lose elasticity and strength, which may cause you to lose flexibility. Once this happens, it may cause more injury to your spine. So, choosing these products could help you avoid the common ergonomic problems around your back. 
b. Headache and Stiff Neck: The pain you experience with the wrong ergo chairs
Some non-ergonomic chairs do not have the right shape and design to protect the head and neck. These pieces of equipment could cause headaches and stiff neck. Usually, those kinds of pain start with numbness. Then, they worsen, and the next thing you know, you are already feeling the throbbing pain. Eventually, the pain might escalate to something severe. That's why you need to change the equipment you use; your head, neck, and shoulders must get protected by the chair you are sitting in.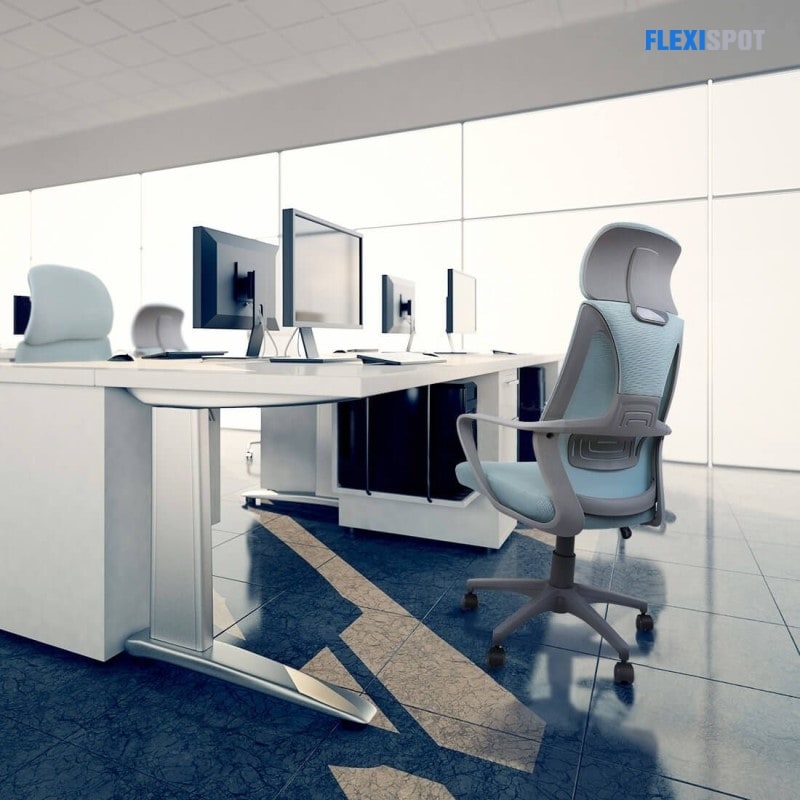 Ergonomic Office Chair OC7 and Ergonomic Office Chair 9051 are the kinds of equipment that could alleviate your headache and stiff neck because they are the products that have the most comfortable headrest. 
The Ergo Office Chair OC7 of Flexispot has a movable headrest that could assist you when you think there is a throbbing pain around your head or you believe your neck is getting sore. By laying the head and neck on the movable headrest, you could relieve the pressure on the head and neck that gives you a hard time turning your head to the left or right quickly. 
c. Elbow and Shoulder Pain: Starts with an improper arm position while typing
Ideally, the neutral position is the correct position when you are typing on the computer. However, there are times that you cannot achieve it, especially when the status of your devices is not correct. That's why you have to make sure your monitor, keyboard, and mouse are in the correct position so your elbows would not get strained that could affect your shoulders as well.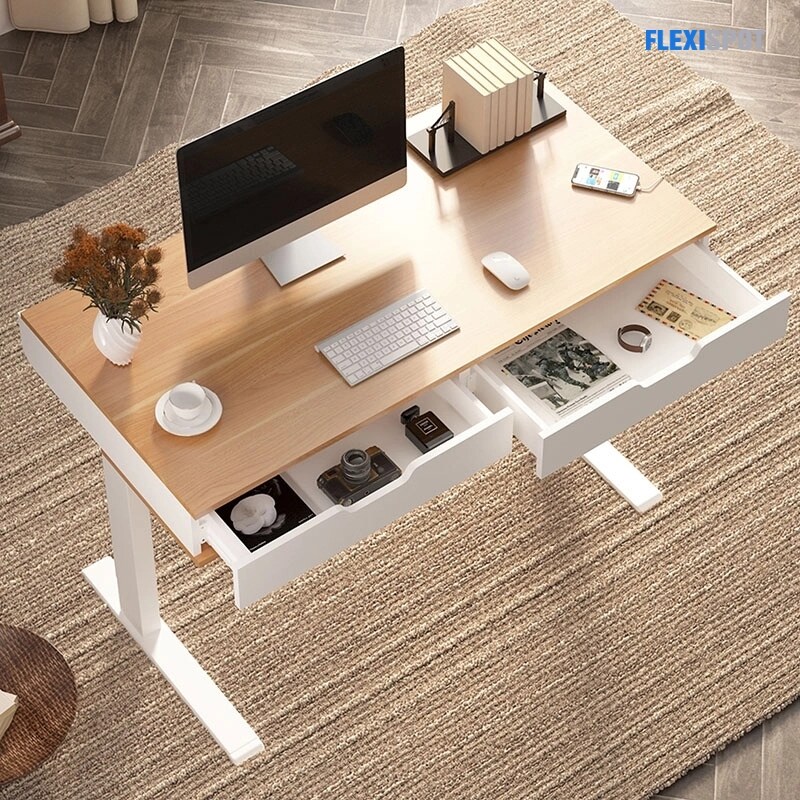 In that case, you may choose the sit-stand desks from Flexispot, such as the Esben Standing Desk UD4 that has an even surface or the Kana Pro Standing Desk that has a sturdy desktop. 
With these standing desks, you may ensure that you could create a neutral position when you sit in front of these tables and work. 
d. Prolonged Sitting Strains Your Spine: If you can't switch positions, get a wide backrest
When you use non-ergonomic chairs, you may not be able to avoid spine strain. This predicament is one of the common problems with chairs that could not support your waist, sitting bones, and spine.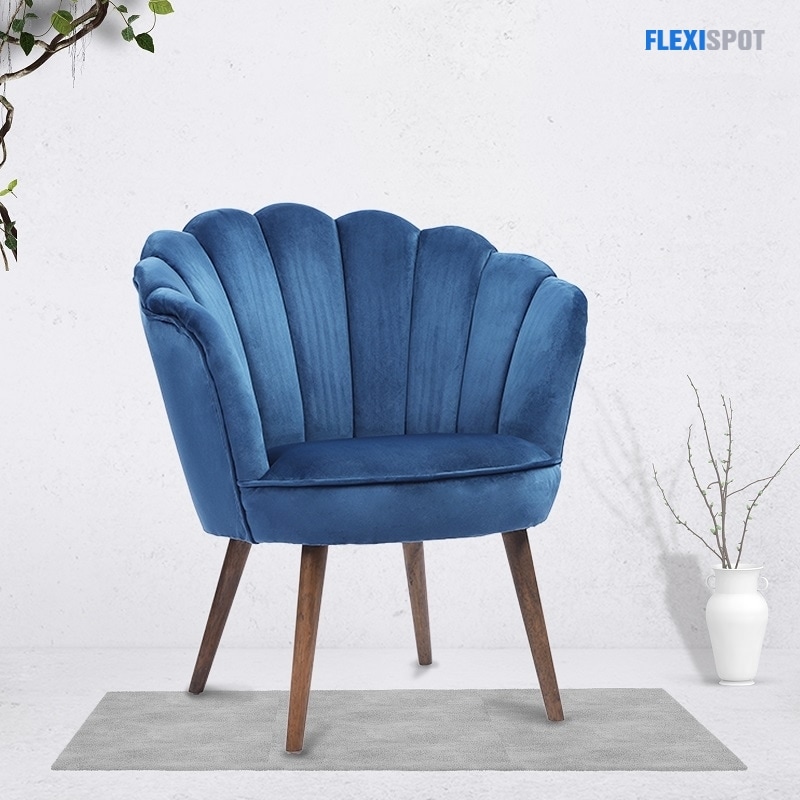 With the Scalloped Accent Chair 1049 and Wobble Stool BH2 from Flexispot, you can ensure that you would have an ultra-comfortable sitting experience because these chairs could contour your back and spine well. Indeed, these pieces of equipment are the best products if you experience severe spine strain when sitting. With these pieces of equipment, you can enjoy a more ergonomic setting. 
e. Pain Around the Sitting Bones and Hips: Occurs because of prolonged sitting
Aside from the back pain, prolonged sitting could also cause you severe pain along with the sitting bones and hips, especially when using a non-ergonomic chair. These chairs have seat areas that are not well-cushioned.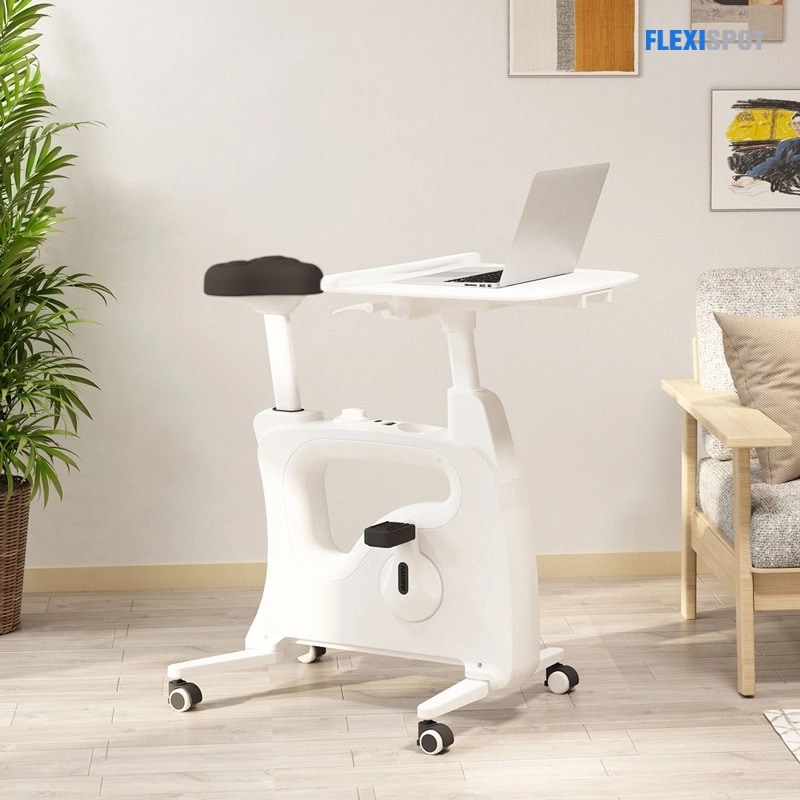 These chairs have parts that do not offer the correct ergonomics. Instead, these products would bring pain around the buttocks area and waist, so the best solution to this predicament is using chairs such as Deskcise Pro V9. So, it's best to switch to a more ergonomic product, try the Flexispot desk bike. Using this desk bike could energize your legs and hips because as you sit on the seating area of this desk bike while working, you could cycle on its pedals. 
Final Thoughts
These ergonomic problems would limit your motions at work. As a result, there are other things in the office that you would not be able to do. So, what you could do is to keep an active lifestyle in the office through Flexispot. With Flexispot products, you may be able to improve your health and your posture. As a result, you may get more energized at work and achieve all the goals you set in a day.