Back pain that starts with a throbbing pain around the neck could cause a spine strain that may lead to irritation. Aside from this feeling, several workstation problems might lead to biomechanical pain. 
Almost 90% of office workers (both office-based and WFH) often experience this problem. Most of them share the stress first; then, it grows to a physical, psychological, and emotional distress chain. In that case, Flexispot is here to guide and give solutions to these ergonomic problems. But, what is Flexispot, and how could it solve the predicament that office workers experience at the workstation?
Flexispot and Ergonomic Problems
Flexispot produces world-class quality standing desks, sit-stand desks, stand-up desks, and ergonomic chairs. In 2018, it even got an award from the CES Innovation award to create the Deskcise Pro V9. It proves how Flexispot commits to the creation of products that bring the best ergonomic solutions. 
The problems that most office workers experience at the workstations can end with Flexispot ergonomic pieces. Yet, we need to know first the five stressful workstation problems that an office worker like you might face every day. As we go along with this discussion, we will discover how Flexispot can be your best provider when it comes to relieving the:
back pain

soreness of the phasic muscle fibers 

neck pain

leg pain

lumbar pain 

Carpal Tunnel syndrome 
Here are some of the effects of the following stressful workstation problems that you might encounter in the office or at home. Today, this article will dissertate the following five things and see how Flexispot can help you overcome these situations. 
The Stressors
a. Technical Glitches and Messy Workstations
This situation is one of those events that you might not want to encounter in a day. A system that does not respond fast, tools that do not work well, or problems with the server are examples of technical glitches, and they tend to become a pain in the neck. Then, what's worse is that you sometimes find yourself amid the mountain of disorganized folders and office materials that clutter all over the table. This scenario causes delay and makes you lose concentration. That is already a sign of distress.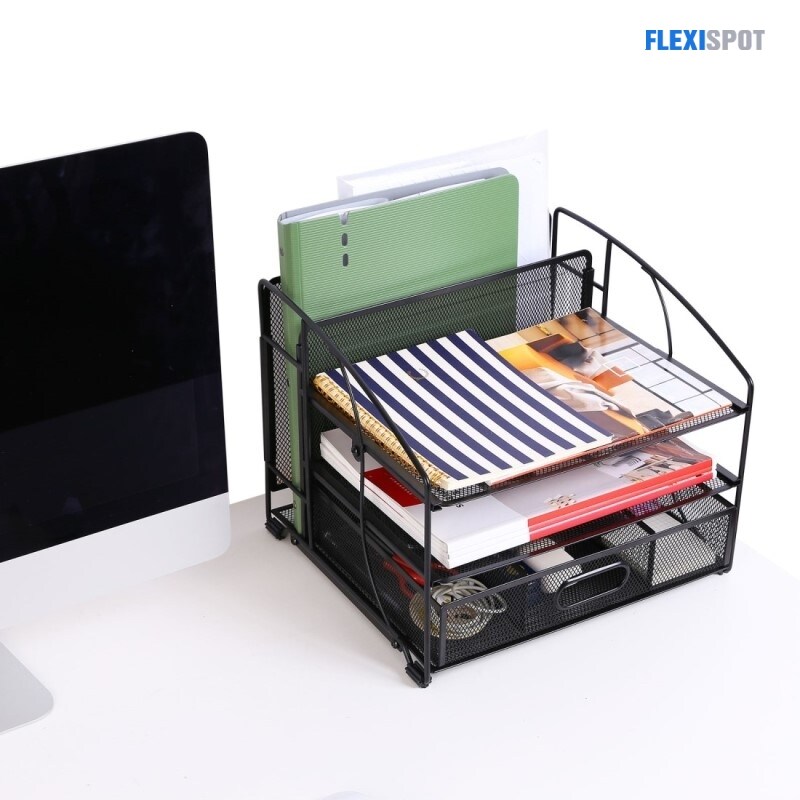 Some people have higher pain tolerance, but some may get triggered by seeing a messy workstation and experiencing technical glitches. That distress, which starts from the technical glitches and disorganized workstation, can bring mental and emotional stress and lead to ergonomic problems. Hence, if you experience these things, try using a Flexispot desk organizer and ergonomic cabinets such as the Mesh Desk Organizer DO01 and the Mobile File Cabinet CB2.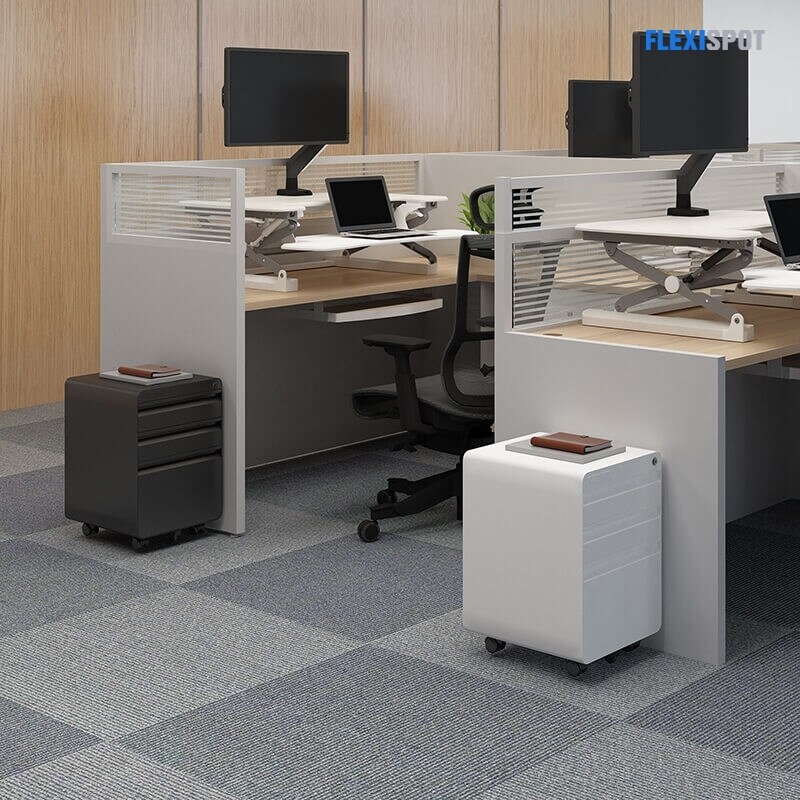 With these products, you may be able to get rid of the clutters and the extra office materials that might obstruct the space on your workstation and may block your concentration. Same with the technical glitches on your computer. If possible, declutter your device too. Get rid of spam on your email and erase all the unnecessary files on your desktop. When you do this, you make it easy for you to check your tools, plus there would be no unnecessary files on your device; you would be able to concentrate easily because of that. 
That is why choosing these products from Flexispot could allow you to find your inner Zen amidst the most troublesome situations.  
b. Improper Angles of the Devices
This problem occurs when your devices are not in the right direction or you take the incorrect ergonomic position when using these devices. This predicament usually takes place in a narrow-spaced workstation. What makes things worse is when there are many clutters on the workstation or if you lack storage spaces. So, if that's the case, then Flexispot Esben Standing Desk UD4 and Under Desk Drawer SO1 could be the answers to your storage problem. 
T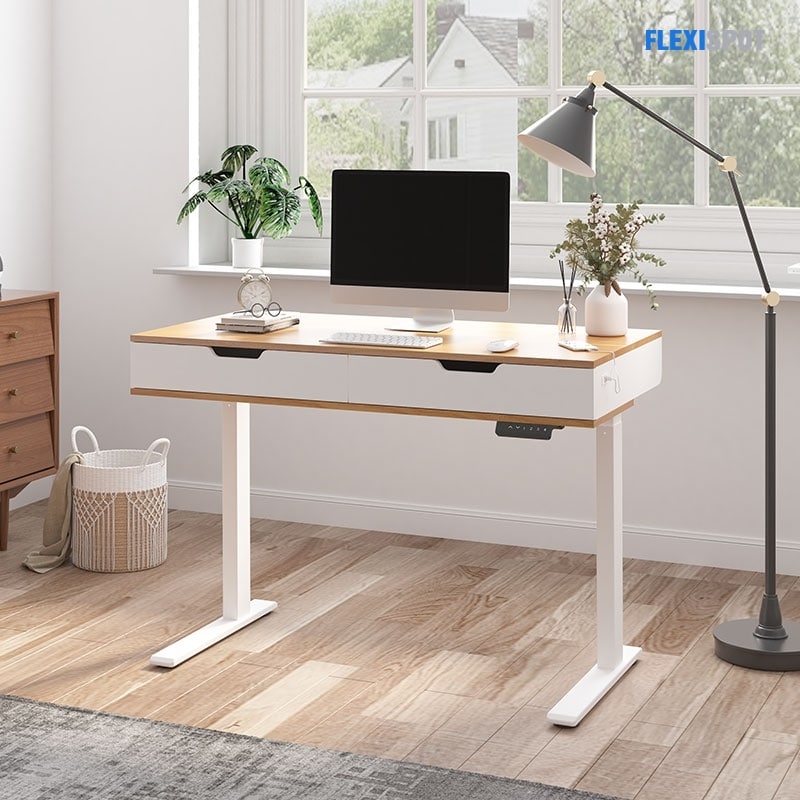 he Flexispot Esben Standing Desk UD4 is a sit-stand desk that can help you have an easy and smooth-sailing movement in the workstation. It also has keypads that can make the operation fast. Lastly, its storage space is wide enough to carry the small office materials that could distract or obstruct the work surface.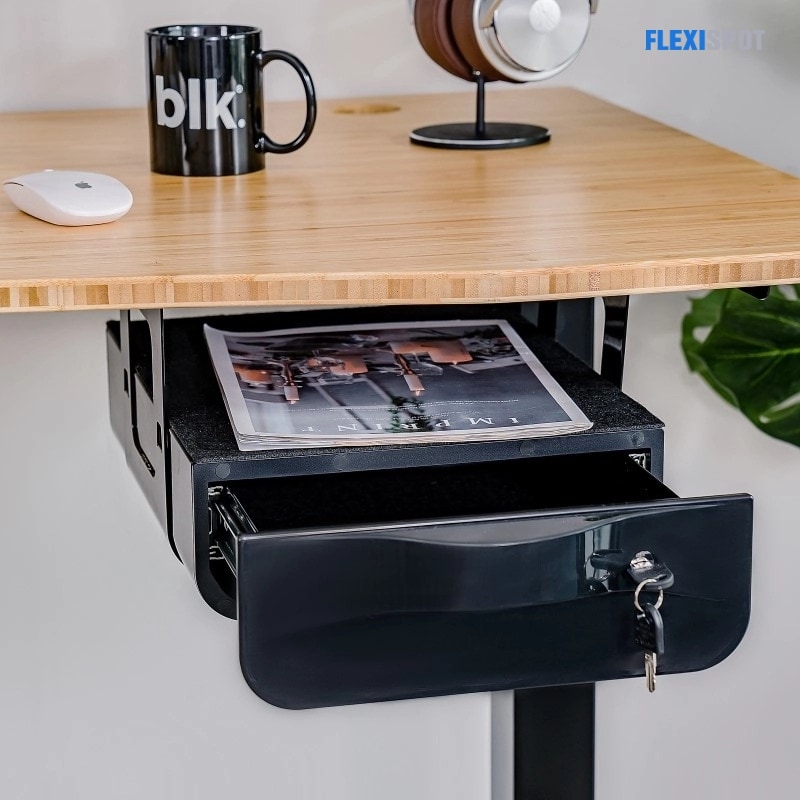 Meanwhile, there is also the Under Desk Drawer SO1 that you can install on the other spaces of the standing desk if you think you need extra space for your belongings. This product could ensure the security of your files, so you don't need to worry about them running out of storage space when you work. 
With all these products, you may ensure that you could position the devices correctly, and you won't experience shoulder pain and spine strain, thus making you more relaxed and free from headaches. 
c. Wobbly Armrests and Non-Durable Headrests
You might have experienced this before sitting on your workstation, laying your head on the headrest, and putting your arms and elbows on the armrest when suddenly you felt the pain on your head and the armrest suddenly wobbled. So, instead of getting the relaxation, you need in the office, you suddenly got dismayed, which affected your mood and concentration.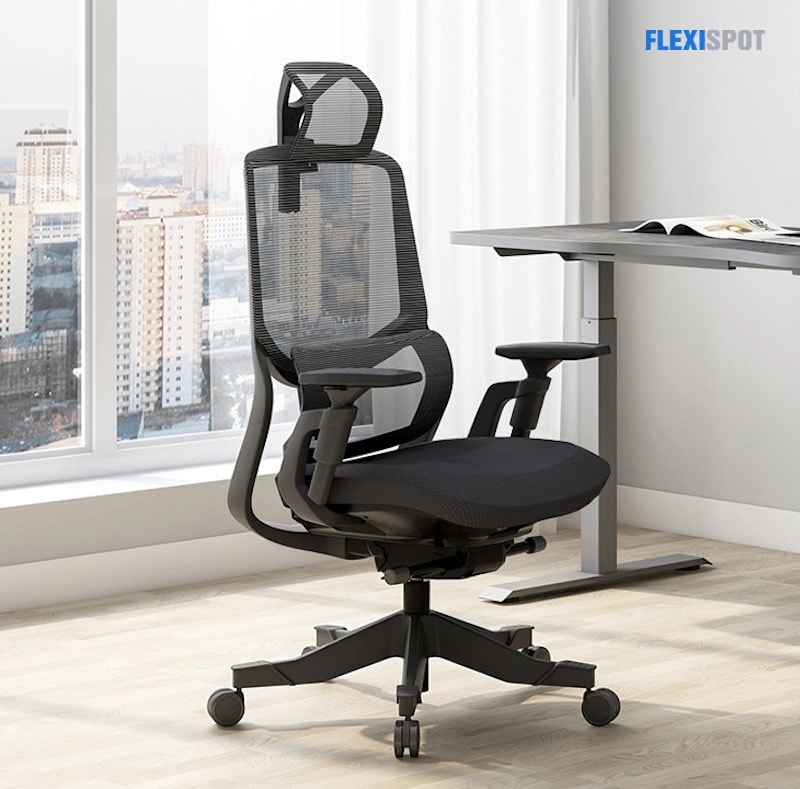 What happened to you may sound funny for some people, but the truth is it's something dangerous because you were an inch close to getting a cast around your severed elbow. A simple wobble on the armrest could have put your life in danger, so, in that case, what you need is to switch to ergonomics. Try the best ergo chairs from Flexispot, like the Soutien Ergonomic Office Chair or the Ergonomic Office Chair OC7 with reliable headrests and sturdy armrests. So, you would not be worried that you might get injured in the long run when you use these chairs. 
d. Unsafe Seat Depth
The risk of getting pinched on the sitting bones or getting strained along the buttocks area because of a non-durable cushion is the last thing that you'd want to happen to you when sitting in the office. It's another office hazard that you might have experienced before. This scenario commonly happens with non-ergonomic equipment. This problem may become worse and could pose severe injuries.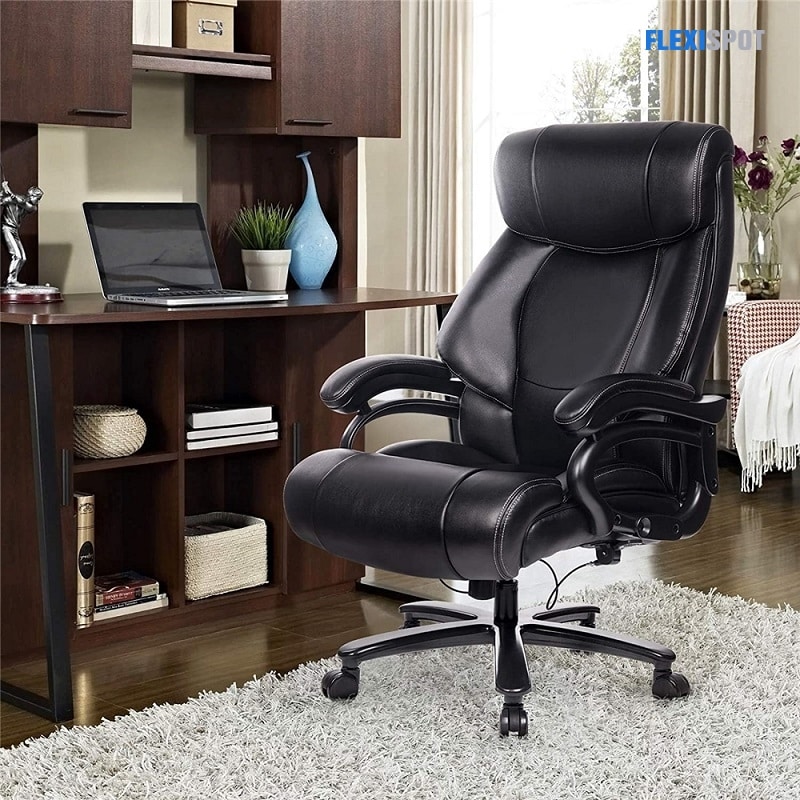 So, in that case, you may choose well-padded seat cushions. Ergonomic Office Chair 9051 is the recommendable product then. This chair could let you relax well on the chair without putting much pressure on your sitting bone and lumbar. This kind of product could protect you against this ergonomic danger. 
e. Products Without a Height-Adjustability Function
Non-ergonomic desks are a source of the problem in some cases because these products are not height-adjustable. When a table is not height-adjustable, it could not promote the sit-stand movement or switching movements. In that case, Kana Bamboo Standing Desk is recommendable. It's because this is height adjustable and sturdy enough to carry devices. Thus, you could alternate your movements and could protect yourself from lumbar pain. 

Final Thoughts:
Indeed, when you experience stressful workstation problems, you are vulnerable to musculoskeletal disorders. These disorders could cause long-term illnesses. Hence, you need to identify these problems and then try to switch to the best ergonomics. Once you change to the best ergonomics, you can achieve the utmost protection. So, trust the brand that prioritizes your ergonomic safety; trust Flexispot.