The transition from the traditional work setup will increase by 2025. At that time, there will be 36.2 million Americans working from home, as written in the newsletter of CNBC. In this case, more employers would seek freelancing talents and switch to a more economical work setting. Indeed, the WFH setting has already transformed the curve of the competition in the corporate sector. Hence, we will get to know the five things that you must consider when you are a WFH-individual. 
The 5 Things to Consider
When working from home, you have the advantages of having more time with your family, allocating more money for your savings, and avoiding the threat of the Covid19 virus, significantly that more variants like Lambda and Delta affect millions of people across the globe. When you are a WFH person, you have the edge of balancing your work, life, and career. You could indeed step up your game, albeit you're not having other colleagues around. If you're an employer, you have bigger chances of attaining profitability and expansion in the future without spending on unnecessary utility and office expenses. 
In this light, you may check the following things that you need to prioritize when you are working from home regardless of whether you are an employer that monitors the workers at the comforts of your home or an employee who puts your best foot forward in accomplishing the office tasks. 
a. Top Quality Office Equipment and Furniture Optimize Your Work Performance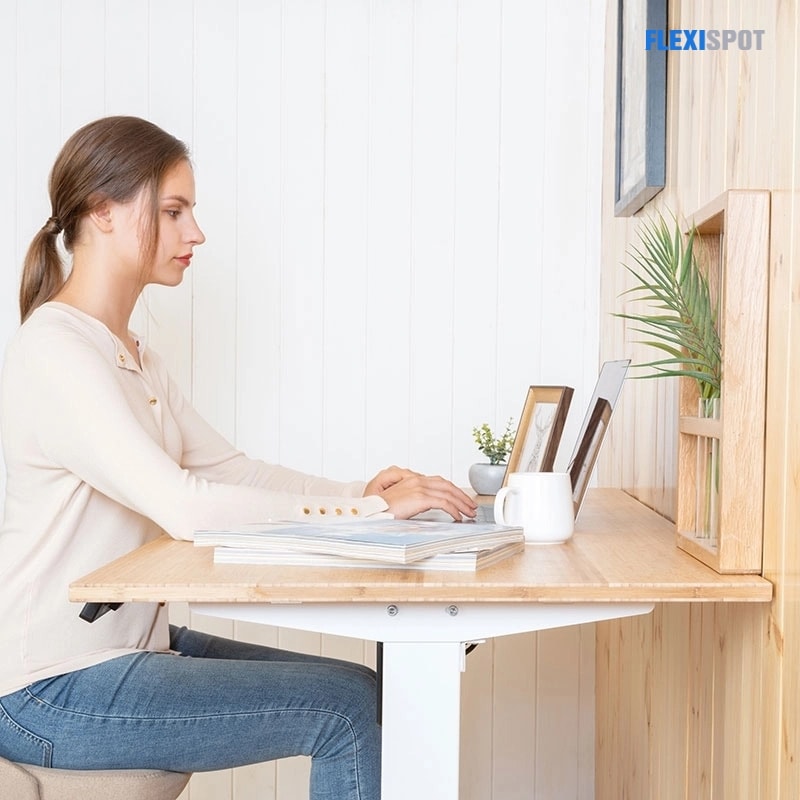 When working from home, you cannot spare yourself from the dangers of MSDs or musculoskeletal disorders. It's because of improper Posture; hence, you need to think of the equipment and furniture pieces you have to use because these products can save you from spending on a higher medical bill. 
In that case, you have a wide selection of ergonomic standing desks, stand-up desks, sit-stand desks, and ergonomic chairs from FlexiSpot. This global brand has been helping workers in the US since the pre-pandemic days, especially during the worldwide crisis. 
It has brought comfort and protection against the biomechanical pain for all the corporate people who needed to multitask while meeting deadlines. Now, in the new face of the work setting, FlexiSpot continues to provide the people with the same quality of service through their products like the Kana Bamboo Standing Desks, Standing Desk Converters M7MB, Standing Desk Pro Series, and Ergonomic Office Chair OC3B. The company commits to deliver the best ergonomic solutions for the achievers of the new work setting. So, if you already started having the same work setup, you may rely on the FlexiSpot products for the utmost convenience. 
b. Consider Services from Companies that Can Bring Their Product to Your Door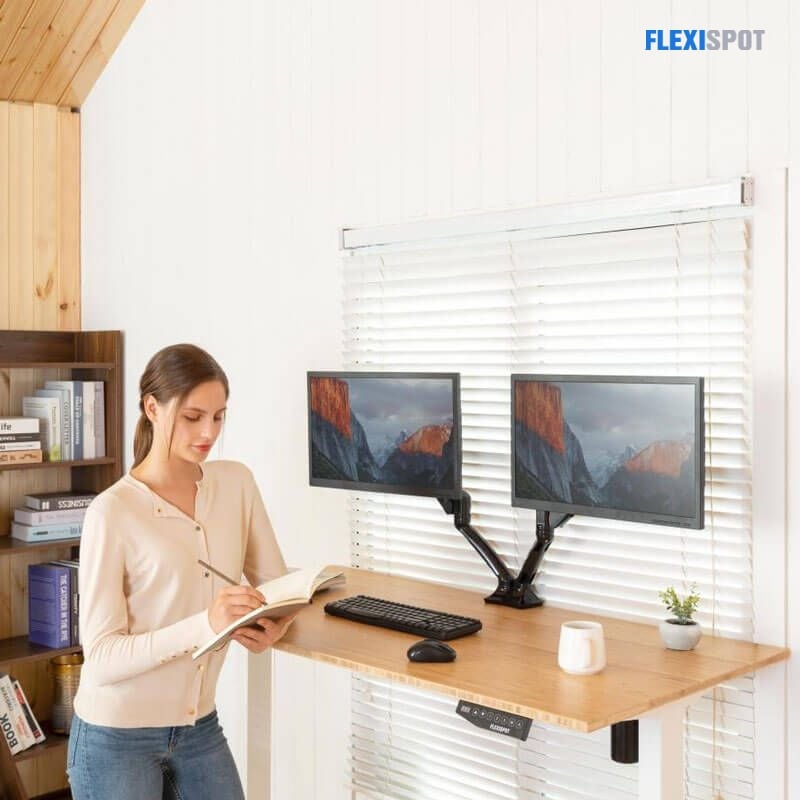 As more people get exposed to the variants of Covid19, you could protect yourself from these strains if you need to request a new furniture piece from your employer. He could consider purchasing products such as the Kana Bamboo Standing Desk from FlexiSpot that will surely help you optimize your work pace because it has a speedy lifting capacity. 
You and your employer do not need to worry about the logistics because FlexiSpot could deliver the product straight to your doorstep. What's more exciting is you can enjoy a more extended warranty service for this standing desk. On your employer's end, FlexiSpot could let them pay for the product periodically. Hence, with this superb service, you and your employer could save time and money, plus you could be safe from the threat of acquiring the Covid19 strain. 
c. You Need to Ergonomically Protect Your Home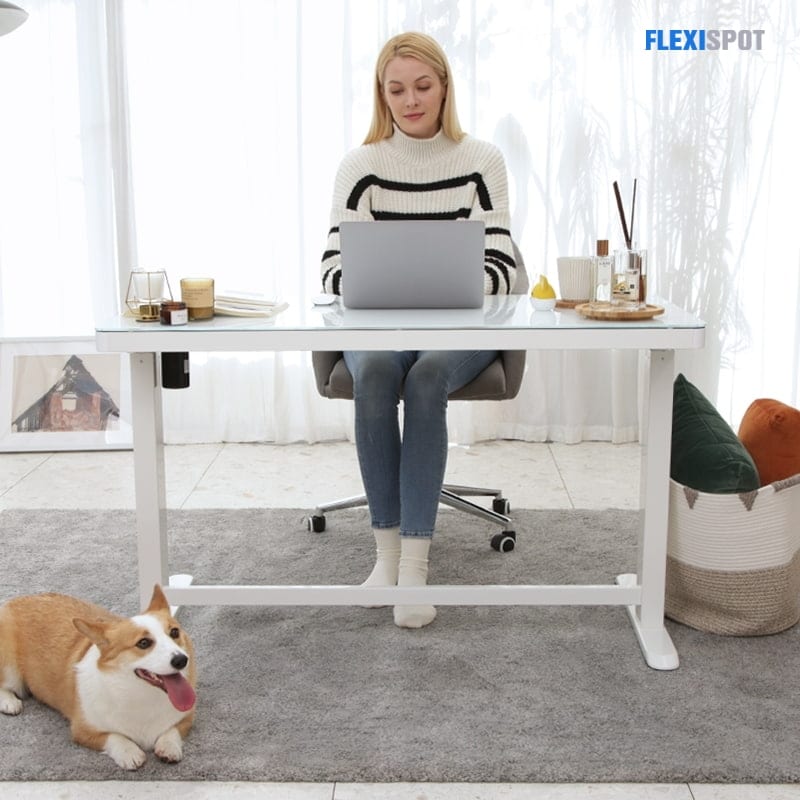 Even when you are a WFH person, you have to make sure that there will be the correct device positions from the keyboard to the monitor. Stick to the basics. Follow the 90 Degree-rule for the visual angle, the distance of your chest, and the keyboard. And the reach of the desk from the chair. What's good about this set is you can rely on the FlexiSpot products like the Comhar All-In-One Standing Desk Glasstop for your office table. Ergonomic Office Chair OC7 for your office chair and Mesh Desk Organizer DO01 for your desk organizer. These products have the best ergonomic qualities to protect you from spine strain, muscle spasms, and headaches. It's because their designs could complement your biomechanical movements. Hence, you can be able to follow the proper alignment when you sit or stand while working. 
d. Make Sure that Working from Home Won't Make Your Activities Sedentary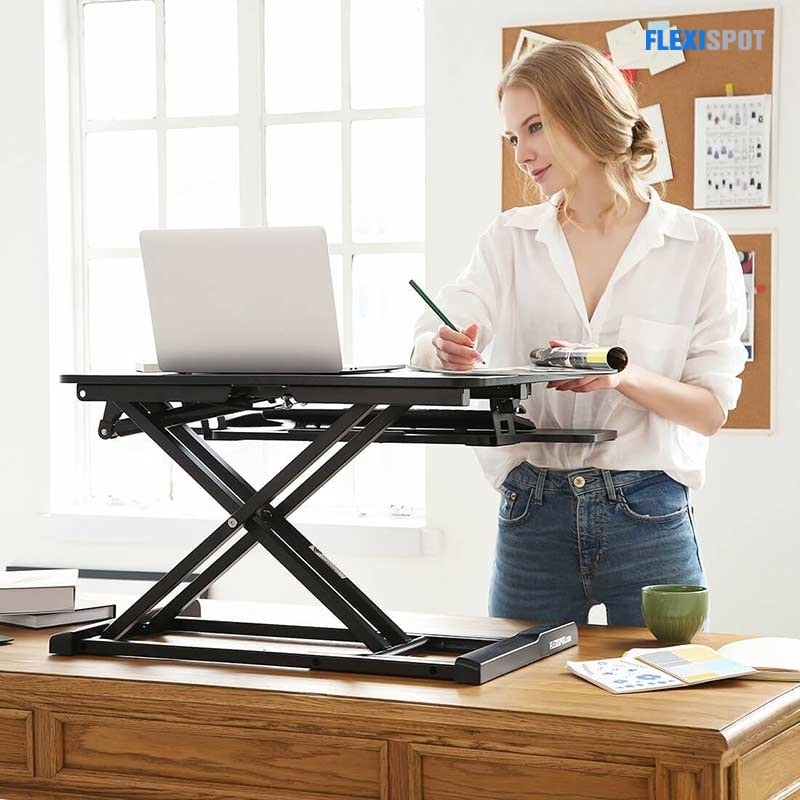 The secret to a flexible and wide-ranged motion is the active movements in the work area. You have to switch activities when you are working. Do not stay idle when you are sitting; you have to change tasks from time to time. Do not prolong your sitting while typing all the documents for an hour—alternate your movements. Take periodic breaks and dance in between holidays if possible. Through these activities, you can avoid muscle strains when working. There will be an active flow of blood throughout your body, and it will send more signals to the brain, eventually. So, you would feel alive and energetic at work. 
In this case, then try the FlexiSpot AlcoveRiser Bamboo Standing Desk Converter for optimal work performance. It's a desk converter that allows you to change your movements from time to time. This Desk Converter's smooth lifting and transition can protect you from the strains on the elbow and shoulders. Hence, you must use ergonomic products so you will not have a sedentary lifestyle. 
e. Protect Your Lumbar and Lower Torso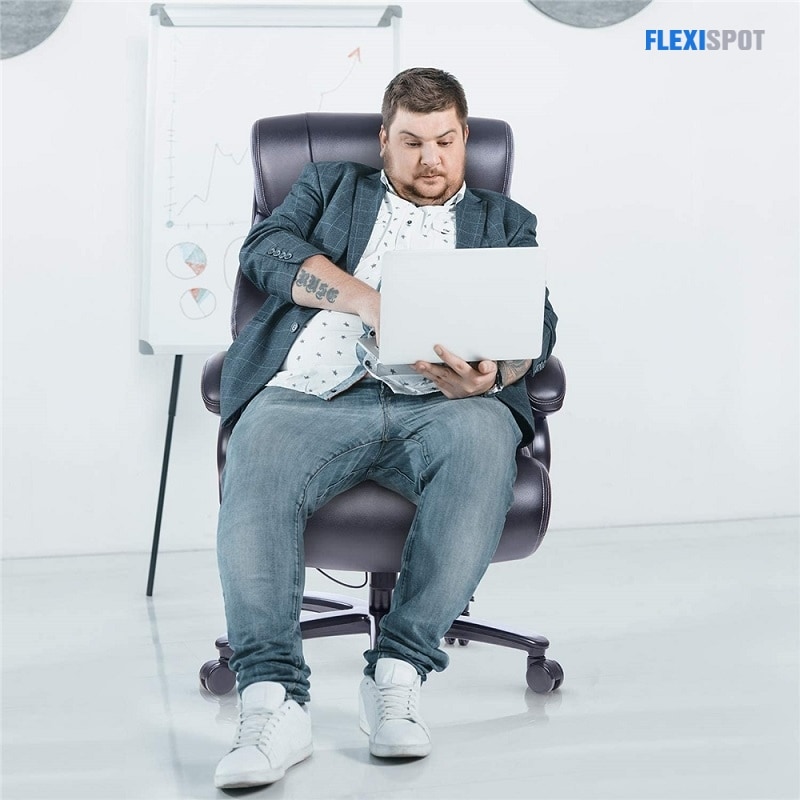 When working with the non-ergonomic product, you put much pressure on your cervical spine and lumbar, making it possible for you to strain these parts. Hence, you need to try the ergonomic product just like the Ergonomic Office Chair 9051 that can fully support your back because of its wide backrest. So, when you try this chair, you can ensure that you will have a comfortable sitting experience. 
Final Thoughts
The face of the game in the corporate world has evolved to something pragmatic that requires result-based tasks. Hence, you need to step up to that game and show that you can do those things easily with the help of the best ergonomic products.