Ergonomics and a Child's Mental Ability
You are probably observing your child whenever he solves puzzles on the table, building blocks while sitting on your office chair, and playing games on his gaming chair. The way he deals with these things is an example of his cognitive abilities. These are the ways he processes information or complex ideas. Now, does ergonomics have an impact on this? Does it affect your child's visual processing and his ability to stay focused on particular activities? The answer is yes. Ergonomics has something to do with the child's cognitive skills. 
In today's article, we will deal with the 5 ways to improve your child's visual processing and ability to solve problems with the help of Flexispot-the home of the most trusted ergonomic products in the market. You may choose from all the best standing desks, sit-stand desks, stand-up desks, office organizers, and ergonomic chairs offered by Flexispot. By choosing these pieces of ergonomic equipment, you may be able to help your child develop and sustain a good cognitive ability. 
Why Choose Flexispot as Your Ergonomics Provider?
Flexispot has continuously been providing the best ergonomic solutions to patrons in the market for years with the most uniquely and ergonomically engineered equipment that could give your child a multidimensional sitting experience too. These pieces of ergonomic equipment are not just for working adults because the standing desk products and chair products from Flexispot could be adjusted to the height of your child. Aside from these, there are other reasons that could encourage you to avail the pieces of equipment from Flexispot.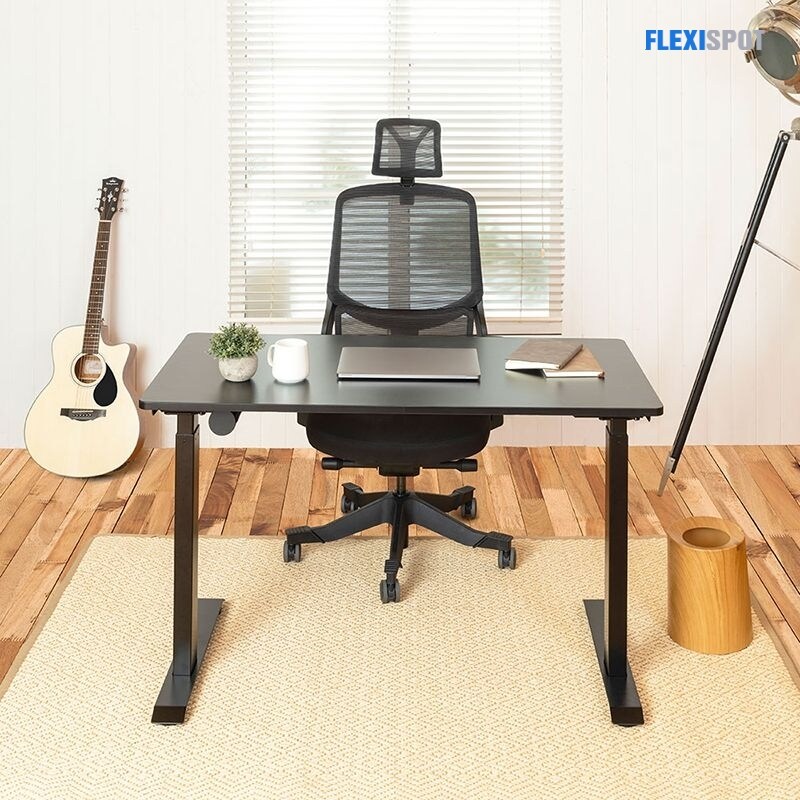 First, Flexispot could offer a 4D sitting experience with the armrests of most of its ergonomic chairs. An example of that product is the Soutien Office Chair. This ergo chair has 4D adjustable armrests. Hence, when your child sits there, you would not worry that the armrests would get unstable and break just like with the ordinary office chairs. Unstable armrests could lead to injuries around the elbows and arms but with the Soutien Office Chair, you may ensure your child's absolute safety. 
What's amazing about this chair is, it also has 3D lumbar support. It means that the mesh brackets located on the backrest of this chair could be adjusted well, following the contour of your child's back. As a result, your child would not feel strained when he sits on it and does some puzzle-solving or building blocks which could improve his attention and problem-solving skills. As the mesh bracket improves the blood circulation in his body, his brain is stimulated as well sending more signals. Thus, choosing this chair is recommendable.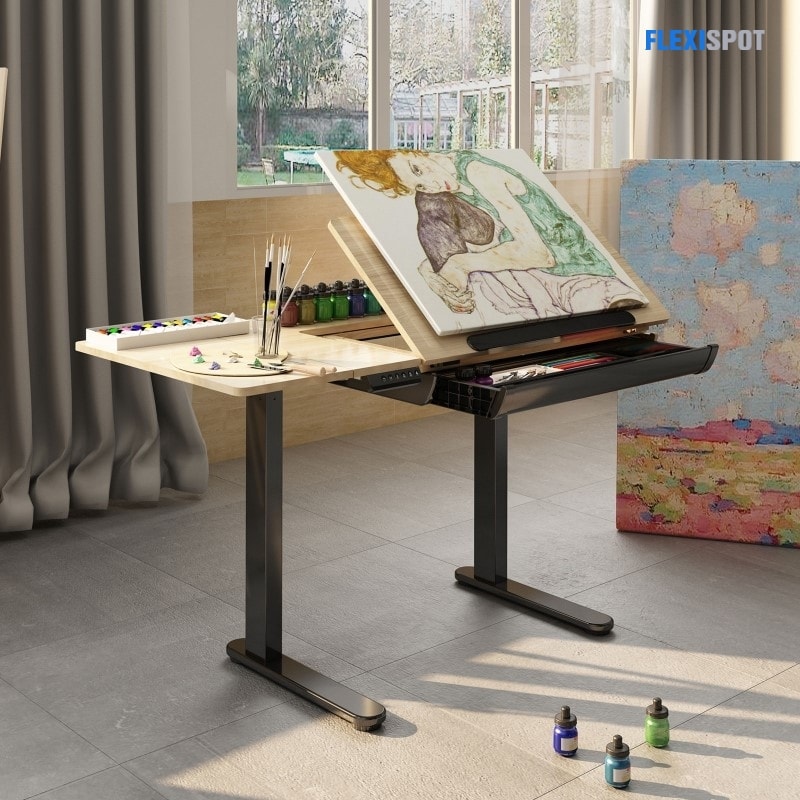 Second, your child could practice multitasking at a young age with the help of Flexispot Height Adjustable Drafting Table ED1B. This is another innovation from Flexispot. This standing desk has an anti-collision mechanism. Thus, your child could freely do an activity that could help him develop his multitasking skill. 
You may actually let him do the QandA activity you let him play a certain video game. This could help him hone his divided attention skill and his multitasking skill. You may also let him do this activity on the Gaming Chair GC02- an ergonomic chair that has armrests that have undergone 60,000 fatigue tests and a base that had surpassed the fatigue impact test of 299lbs.
Another ideal activity that you can do on the Height Adjustable Drafting Table ED1B is the maze puzzle and number board which could help him develop good eye coordination. With the table's flexibility, you may be able to adjust its surface on the right angle. 
On the other hand, you must also keep in mind that not all children are the same, there are some who do not have the patience and same level of cognizance, so you need to gauge your child's ability first and behavior if he would be able to do a challenging task such as the multitasking activity. 
Third, there are other chair products from Flexispot that could help your child develop his cognitive ability such as the selective attention skill. This skill involves sustenance of attention despite distractions around.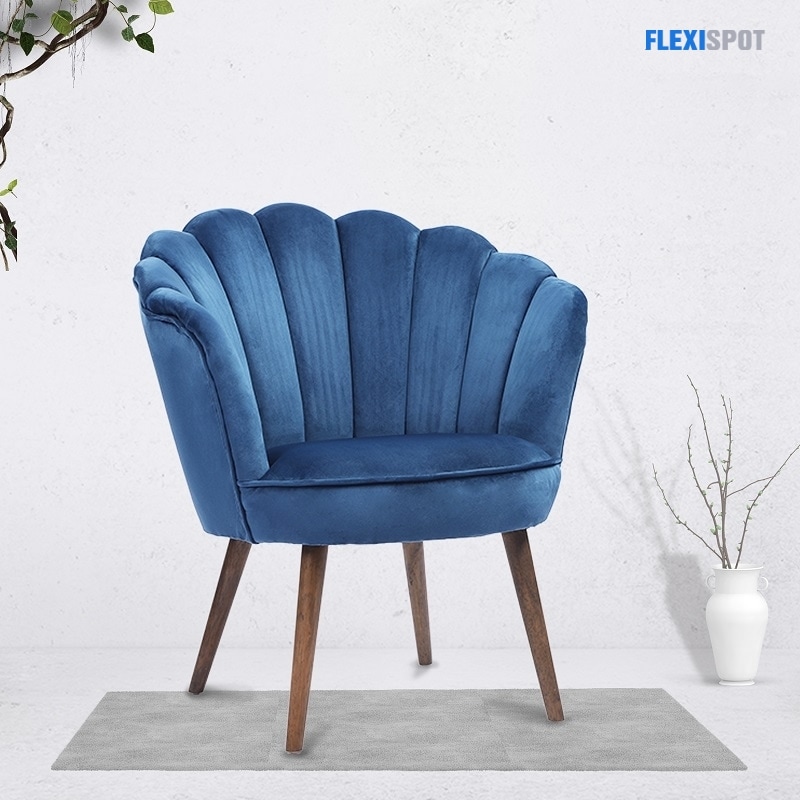 This is best done with a stable chair such as the Scalloped Accent Chair 1049 from Flexispot. This may not be height adjustable but it has passed 10,000 fatigue tests. Thus, you can ensure that when your child sits here as he improves his selective attention skill, he may be able to focus on the activities you have set for him. 
If you'd like to improve your child's selective attention skills, you may try playing his favorite cartoon show on the T.V while he does his homework. As you supervise him, challenge him to finish 1-5 items in his homework or finish one paragraph before you skip 10 seconds back to his favorite scene of the cartoon show. Through this, your child would develop a good sense of responsibility as well because he will know the importance of prioritizing his tasks in school before he watches TV. He would also develop a sense of self-control because he will know that there are more important tasks than watching his favorite cartoon.   
You may also choose another accent chair from Flexispot such as the Accent Chair 005 which is height adjustable and has a sturdy base. When you choose this for your child, he would also feel better and he would not experience the strain on his spine because this accent chair has a perfect curve that could alleviate the pain of your child's hips and buttocks plus its cushion is stitched carefully to increase the contact of it to the spine. 
So, once you choose one of these products, you may be able to provide your child the most conducive study area that could help him hone his cognitive skills. 
Final Thoughts
It's always exciting to see your child celebrate their "I know the answer, Mom" moment because you know that there is innate genius in him. Hence, as a parent, you must always be willing to walk him through the challenges that he may encounter in discovering his skills and talents. Yet, you should not worry at all because Flexispot would always be here to provide you with the best ergonomic protection for your child.