Inclement climate changes and worse natural disasters affect millions of people across the globe. Millions of people lose lives through severe flooding, forest fires, and hurricanes. All these catastrophes are taking place because of reasons people have caused. One of these causes is deforestation. According to Global Witness, in the Amazon alone, a total of 3.5% of the forest has been destroyed from January to June 2021. So, what more in other endangered places where biodiversity and survival of species (that is nearing extinction) must occur? Hence, the six reasons to advocate for the Environment. In the article today, we will dissertate those things. 
Seeing the Comforting Prospect
The massive toll of environmental destruction has been taking place since the discovery of ozone layer depletion. For years, governments and private sectors across the globe have gotten dedicated to saving biodiversity. Throughout the years, many private companies have joined the advocacy. One of them is FlexiSpot. This company is a global brand that aims to protect the ergonomics of office workers sustainably. Part of their advocacies is to create ergonomic standing desks, ergo chair products, desk organizers, and stand-up desks using sustainable and eco-friendly materials. Indeed, FlexiSpot has taken steps in joining the movement in saving forests. 

FlexiSpot's Partnership with One Tree Planted
In attaining the advocacy to aid in conserving the Environment, saving biodiversity, and promulgating reforestation, FlexiSpot worked for hand in hand with the nonprofit organization, One Tree Planted. As a result, the partnership itself had paved the way for planting 500 trees in British Columbia. This initiative can create a significant impact on the Environment and can help inspire more companies to take part in the green revolution. 
Social Responsibilities
As FlexiSpot and One Tree Planted fulfill their social responsibilities, how would you take yours? As a private individual, how could you advocate for the Environment? In that sense, then, you can participate in the green revolution through FlexiSpot. 
At FlexiSpot, you can participate in building a community that adheres to meaningful beliefs. By creating eco-friendly and sustainable ergonomic products such as Kana Bamboo Standing Desk, Kana Pro Bamboo Standing Desk, and Willow Solid Wood Standing Desk, there will be a positive change in creating an environment where people focus on enriching biodiversity. 
Aside from these, there are other reasons to advocate for the Environment. With the help of FlexiSpot, you can choose products that would not just give you absolute ergonomic protection but would also help you participate in saving biodiversity. So, once you step into the green revolution, you can be one of the proponents to pave the way for creating a better world for the next generation. 
The Six Reasons:
a. There is a New Life for Every Dollar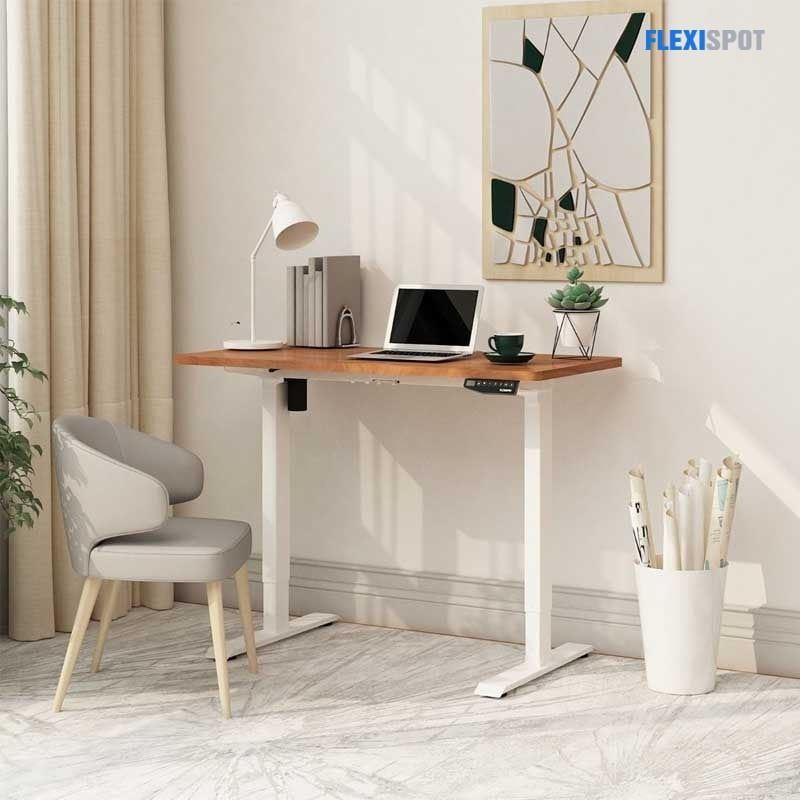 Let's say you purchase the Seiffen Laminated Standing Desk from FlexiSpot, and you can ensure that this purchase of a bamboo product from the website can lead to planting a tree. Meanwhile, if you choose another product from FlexiSpot, you could donate $1 to plant a tree. You may check the growth of your tree at the OneTree Planted website. So, it's a sustainable act because your purchase could bring a new life. For just one dollar, you can help save the Environment as you upgrade your work life through the superb ergonomic product from Flexispot. 

b. Purchasing Eco-Friendly Furniture is More Practical
When you purchase an eco-friendly sit-stand desk from FlexiSpot, you give yourself the chance to have a piece of furniture for a long time. It's because stand-up desks such as the AlcoveRiser Bamboo Standing Desk Converters can stand for years as bamboo is very sturdy and does not catch flame easily so that you can ensure your absolute safety with this kind of furniture. Moreover, when you purchase this piece of furniture, you can save more money because you would not think of replacing it even after many years of using it. 

c. FlexiSpot's Process of Creating Furniture is Safe
Once you trust FlexiSpot, you can make sure that the production of bamboo furniture would not harm the environment. Indeed, this brand opts for the absolute safety of people by not adding up pollutants to the Ecosystem as they create a furniture piece. 
d. You Help Create a Shield for Mother Earth
In most countries that get hit by intense hurricanes, like in the Pacific, trees play a vital role in shielding plains and preventing floods. So, if groves and orchards in the highlands or strategic places could prevent floods, you can ensure that the countryside and cities would be safe from the ravaging flood water. So, planting more trees is essential. 
e. You Help Save the People from Severe Pollutants
The presence of carbon dioxide in the air can put people in grave danger. Hence, if there are more trees in the Ecosystem, you can ensure that tons of carbon dioxide get expelled from the air. 
d. You Give Refuge to All the Living Creatures in the Ecosystem:
The more trees get planted in the Ecosystem, the more significant the potential that more creatures like the birds and bees would have a shelter and home. In recent years, more bees have gone extinct. They play a pivotal role in pollination and birds that carry the seeds buried underneath the soil. 
Without them, there will be no propagation of more trees. Hence, if you take part in the green revolution, you help build a sanctuary for them to survive the Ecosystem. Moreover, if there are trees planted in the forest, there will be food sources for large animals. Thus, once the source of food becomes abundant in that Ecosystem, the presence of prey and predators will take place. Therefore, the balance in nature will take place. So, your initiatives in participating in this green revolution are a huge thing. It's because you pave the way for the thriving of the trees and other living creatures. 
Final Thoughts
Indeed, humankind has to pay a considerable price for its greed. Unfortunately, more lives got sacrificed because of what happened to Mother Nature. Yet, there is still hope. Little by little, we could help save the earth. Hence, FlexiSpot, together with your cooperation, could participate in this endeavor. Thus, once you choose the bamboo furniture from this brand, you don't just purchase an ergonomic product; you also take part in the giant leap of faith. So, let's work hand in hand now and create the change.