Going to the movie theater, trying to the drive-in cinema for the first time, or watching a movie while having a picnic on the grass sounds even more thrilling during these times. We definitely miss lining up in movie theaters for our tickets or for popcorn just before the film starts rolling. We miss hanging out with friends and catching the latest Marvel movie on the big screen. We laugh and we cry with an audience of strangers, look at noisy moviegoers with judgy eyes and cover our ears with spoiler geeks who can't seem to shut up as the movie's playing. 
The movie experience was different pre-pandemic days but it doesn't mean we can't take the cinema into our homes. Besides, watching at home has its perks too: we can pause and play the movie whenever we want, give our loud commentary (albeit annoying), and snuggle down on the sofa---sometimes even falling asleep in the most important of scenes that hey, we could easily go back to. Yes, the same old scenery may get boring because of all the stay-in nights we've had the past year and a half but it doesn't mean we can't switch things up. 
We just need an extra pinch of creativity to enjoy outdoorsy things inside our homes. And it doesn't hurt that we're in the company of the people we love the most! We list down ten things you need for that perfect family movie night. 

1. Copy of the Movie in Hi-res Quality
Save yourself an argument and pick a movie at least a night before the scheduled watch date. This will also allow you to look for the best copy of the movie you want to watch. Trust us; the quality of your copy changes your perception of the movie entirely so make sure to legally get a hi-res copy of your desired movie. 
Maybe having a weekly theme for Movie Night will make it easier for you and your family to decide what to watch. Or you could assign who gets to pick the movie every week and it'll just rotate amongst yourselves. In this way, no one would feel like their choices aren't being heard. 
2. Laptop / Desktop 
Prepare the device that you'll need to play your movie with. Make sure your laptop is fully charged or that you have a Smart TV you could connect to the Internet or has a USB port. Having it fully charged would save your freshness on the exact movie night. 
3. Speakers
If you want the best sound quality, prepare the best external speakers and connect them to the laptop. Better not use the bluetooth ones because they might disconnect during the movie. 
4. LCD Projector
Borrow from a friend or rent an LCD projector if you don't have one at home. Connect it through an HDMI cable to your laptop, desktop, or smart TV. Projecting the movie on a blank wall might give you the semblance of watching a movie on the big screen.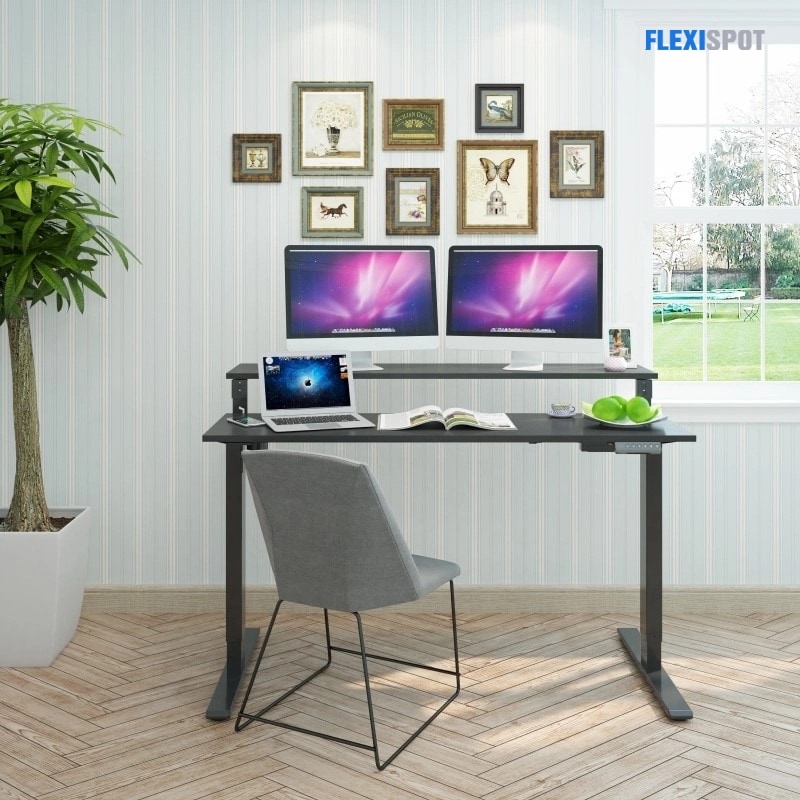 Note: Organize these three devices in a standing desk from Flexispot. The Vici Duplex Standing Desk is an excellent choice because of its dual-zone height adjusting feature. It has two levels—the upper tier you may use for the LCD projector while the lower tier would be for the laptop and the speakers. No worries if it'll be heavy because the total weight capacity of this standing desk is at 132 pounds. Plus if you destroy anything, it has a five-year warranty for the frame, motor, and other mechanisms and a two-year warranty for the controller, switch, and electronics. This item is also a bang for the buck cause not only could you use it for movie night, but you can also maximize it for work during the day.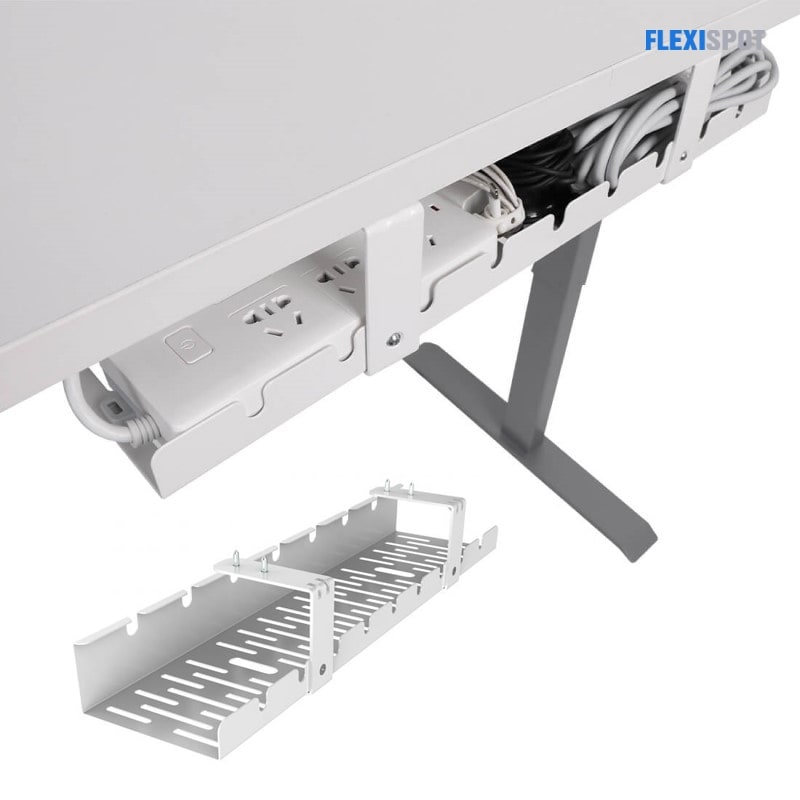 Be a Girl Scout and have a power strip ready for extra sockets. Flexispot has a power strip with 3 AC Outlets, 1 USB port, and 1 Type C. Make sure the desk won't be a mess or you won't entangle any of the wires by having the Flexispot's cable management tray CMP502 on hand. It's clutter-free and refreshing to look at. It protects cables from pets and is so easy to install. Be careful of screwing it onto any desktop surface!
5. Popcorn, Pizza, and Drinks
It's not movie night without the food! Order pizza (or make one from scratch, whatever you fancy), prepare popcorn and buy soda. Ask beforehand what popcorn flavor the group wants and what pizza toppings to get. Make sure everyone breaks whatever their diet is because the priority on movie night is to have fun and not to keep track of how much weight you'll be gaining because of all the carbs. 

6. Chair
One of the most important things in a movie viewing setup is the chair. A sofa bed or lying down with your chest flat on a mattress may be a good option but there's a risk that you might fall asleep. The closest you may have at home to what the cinema offers is an ergonomic gaming chair. Maybe you have two or three that you may put beside each other to form a row. 
The 3571 from Flexispot is an ergonomic gaming chair that is made out of PU leather material cover which is wear-resistant, easy to clean, breathable, and skin-friendly. This gaming chair comes with a comfortable backrest, a soft padded seat, and padded curve armrests. You may also recline your chair and adjust it easily to what's comfortable for you. The chair can carry 250 pounds. 
7. Blackout Curtains
To achieve that movie theater ambiance, use blackout curtains for your movie room. It has to be dark and light should only come from your laptop, projector, and the next number on this list. 
8. Glow in the Dark Stars 
Replicate the night sky by having glow-in-the-dark stars on the ceiling above your head. It would be like watching a movie in an outdoor cinema where you lie on the grass and shoot for the stars. 
9. Pillows
If there's no one to cuddle in the family, make sure pillows are within arm's reach. If you're feeling scared or sad, hug your pillow. If you're happy, hug it even more. You don't get to bring pillows in the movie theater but at home, you have unlimited access! 

10. Company 
And lastly, the most important thing to complete the perfect family movie night is your family. What matters the most is you all enjoy the movie, discuss it after, and maybe even have the energy to watch another one before the night ends!