50,000 children get hospitalized every year, according to the Center for Disease Control Statistics. These children get hospitalized because of unintentional accidents at home. 

The Accidents:
Home is supposed to be the last place where children get hurt, bruised, wounded, or tripped over. However, statistics show that there are more mishaps and unfortunate events in the house. 
Falling objects, wet floors, kitchen utensils, and other sharp objects are sources of danger for children. Sadly, no matter how vigilant the parents get in keeping their children away from accidents, their kids end up getting hospitalized still. 
Most of the time, the pieces of equipment have something to do with these accidents. Some products, unfortunately, could not provide the utmost safety for the users. These products are usually in the study room or mini-libraries at home. The desks are the usual pieces of equipment that do not have safety features. In actuality, the best desk products should have the parts and functionalities that can safeguard your kids, especially the most active and playful youngsters that you have at home. 
The Safety Features:
When you buy the pieces of equipment, say the desk products that you want for your kid's study room, they should have the following features. 
a. Precision and Even Measures: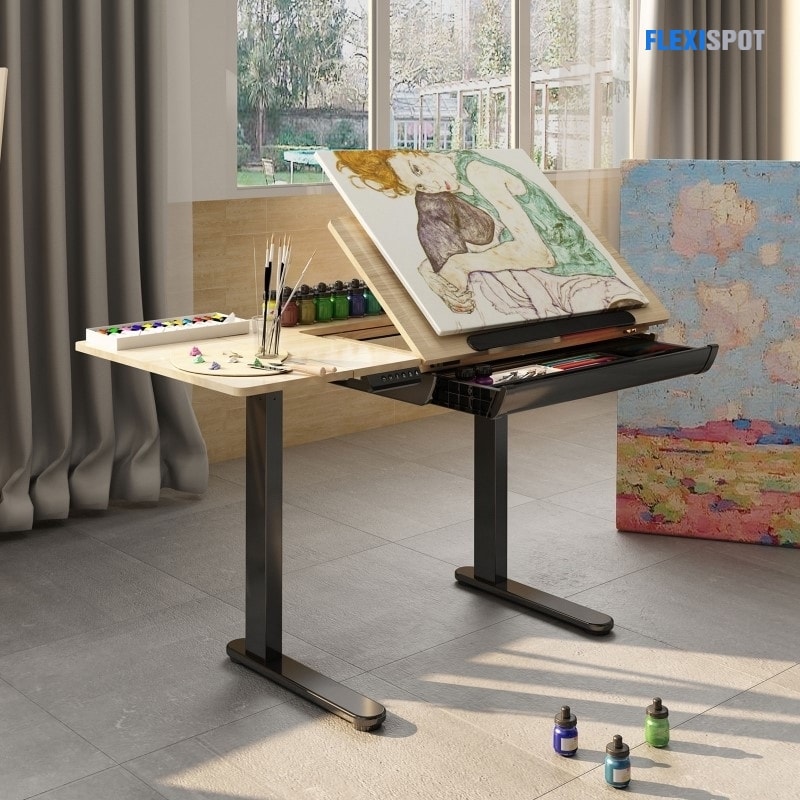 This feature is one of the most important things that you need to find with the ideal desk product that you want in your child's study room. Here's a situation to explain further: 
Mrs. Brown's child, Marcus, had an accident during the summer of 2020. He was drawing his favorite character when suddenly the table got rickety. It lost balance, and all the stuff atop fell off, including the sharp drawing tools. One of these tools made a significant cut on his leg. It took him a long time at the hospital, and he had already gotten impaired because of that. 
So, looking at this situation, we can say that the piece of equipment must have the proper measurement and even surface because a desk product that does not have an even surface can cause severe accidents, just like the case of Marcus. 
If Mrs. Brown bought the desk product from Flexispot (the best provider of standing desks, sit-stand desks, and stand-up desks), such as the Height Adjustable Drafting Table, Marcus would not experience such an injury. It's because this drafting table from Flexispot has a flexible surface that is even and does not get wobbly. Hence, anyone who wants to try using this product would not get in trouble at all. 
b. Child Lock Feature: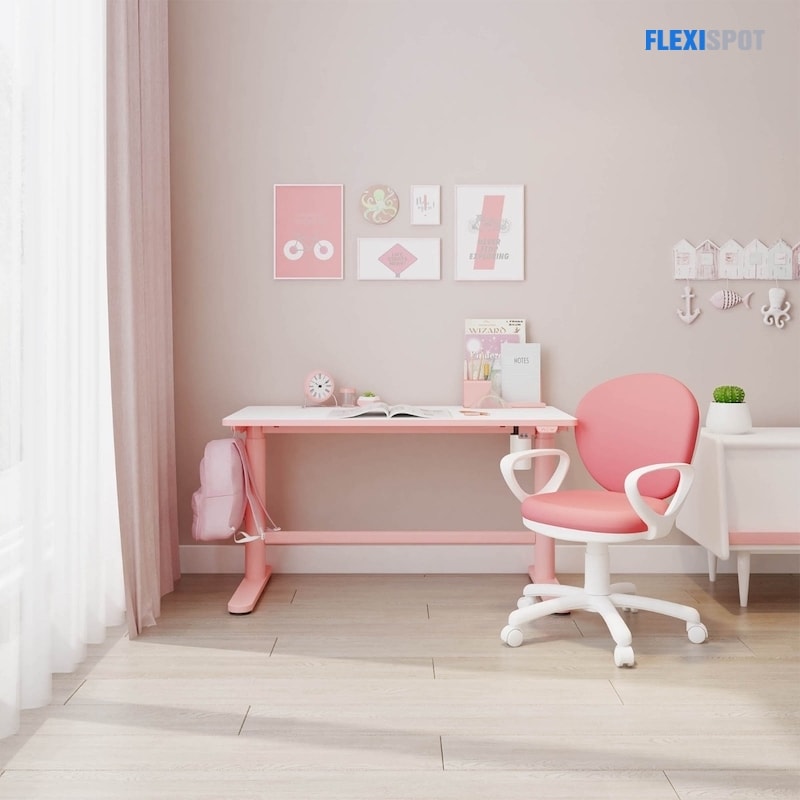 Most non-ergonomic tables do not have the child-lock feature in which the desk gets put at rest when in a particular position to add stability and avoid possible wobbliness. Unfortunately, non-ergonomic desks quickly get shaky most of the time, just like the example below: 
Sally Smith went into a surplus last month. She was looking for a table product for her daughter. However, Sally didn't want to spend too much. It's because of the thought that non-ergonomic tables are more affordable but have the same quality as the ergonomic ones like the Height Adjustable Ergonomic Study Desk/Kids Desk -40"W that ensures the utmost protection for the kid through its child lock feature. Unfortunately, non-ergonomic desks do not have this fascinating safety feature. So, she didn't know that she would be spending much on medical bills because the next month, Suzy, her daughter, met with an accident after the non-ergonomic table got rickety. If Sally had chosen the ergonomic desk, this incident wouldn't have happened to Suzy. 
The situation above can tell us that ergonomic products might be pricey at first. However, it's an excellent investment in the long run because they are not like the non-ergonomic ones that do not last for long years and are dangerous for children; these non-ergonomic products do not have child-like features. Hence, choosing an ergo desk is more economical. 
c. Anti-Collision Feature: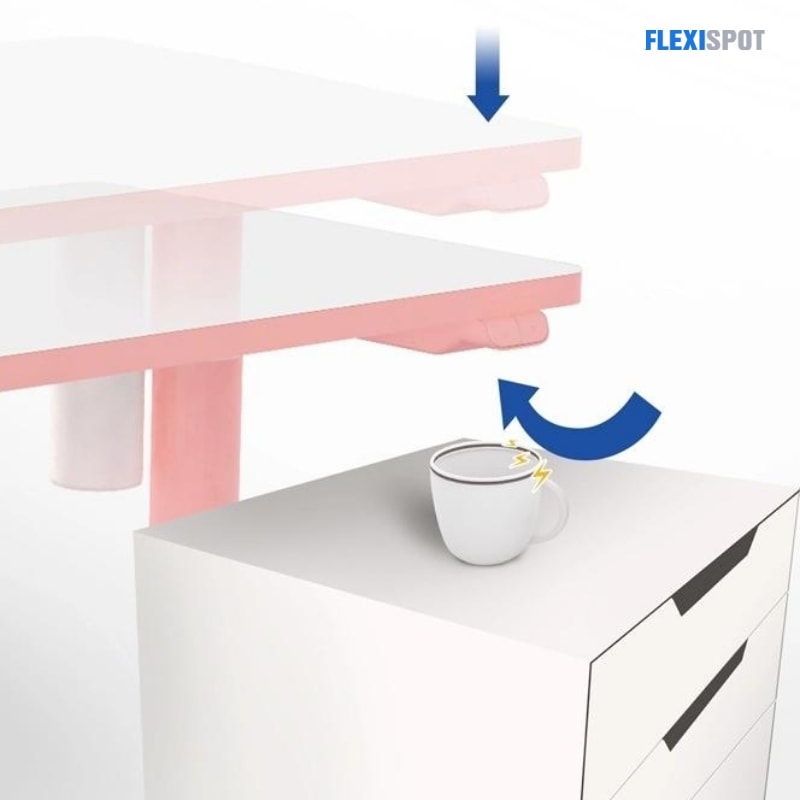 This feature is one of the vital advantages of ergonomic desks because you can ensure your child's safety when you let them use this piece of equipment in the study room. The anti-collision feature is a function when the desktop senses an obstruction, say a toy robot on the chair, the desktop will stop in mid-motion, especially when it's an inch close to an obstacle. Hence, you can ensure your child would not get in trouble but be safe with this safety feature. 
Ergo products such as the Height Adjustable Drafting Table are the best example of a desk product from FlexiSpot that has this feature. Aside from its excellent height adjustability, it also has fantastic anti-collision quality. So, when your child draws on its surface, you can ensure that no objects that would cause damage on the desk would put your child at risk. This ergonomic drafting table is as fascinating as the other kids' desks like the Height Adjustable Ergonomic Study Desk and Hand Crank Ergonomic Sit-Stand Kids Desk that can give your child the utmost protection they need when studying. 
d. Rounded Edges: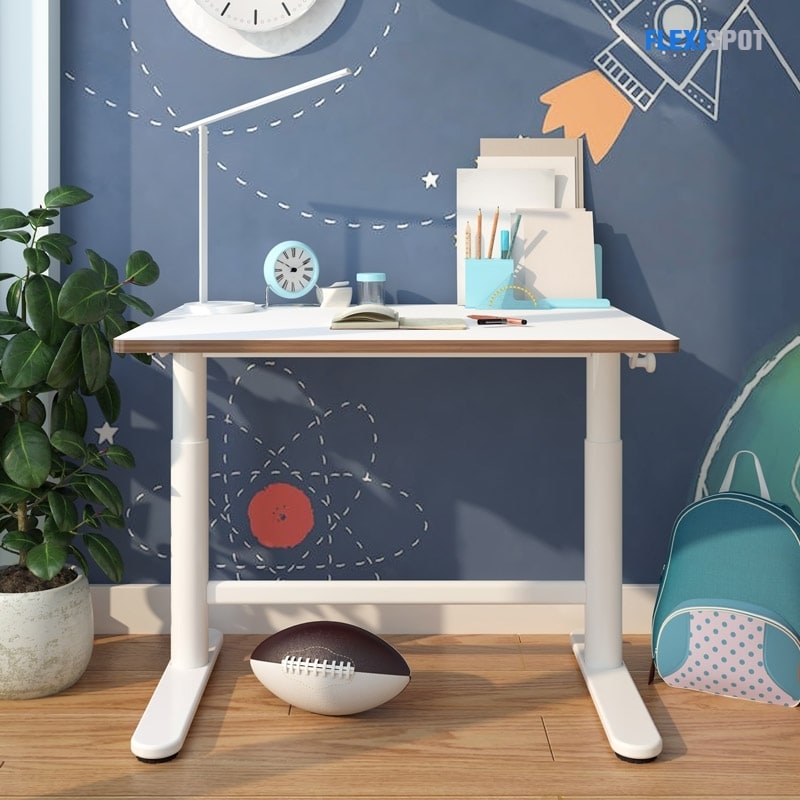 The sharp edges of tables are the everyday things that you'd notice with non-ergonomic desks. These edges pose a threat to the safety of the children. Unfortunately, when there are kids at home, it is possible that they get injured, especially when they are too playful; some of them get wounded when they bump into the sharp edges. 
Hence, if you're looking for a safer environment for your child, you may choose the kids' desk at FlexiSpot because these products have round edges. They are very safe to use because you would not worry that your child would get wounded when they get close to the table. 
Final Thoughts:
So, looking at the safety features of the FlexiSpot desks, especially the child lock and anti-collision functions, you may confidently purchase these products. Indeed, the child lock feature and anti-collision part of the desks would provide utmost safety for your child because they can make a table steady. Hence, your child might get away from the wounds, cuts, and bruises that will put him at risk. Therefore, buying the best ergonomic desks for kids from FlexiSpot will be helpful to decrease the possible number of accidents or injuries at home.