School children will soon go back to school and parents are busy these days preparing them for school with the "new normal." That is, after the surge of the pandemic, everyone is trying to make things normal but in a different way with changes to be adopted in our everyday life. Of course, everyone knows the health protocols such as washing hands from time to time, using facemasks or even face shields, and social distancing to prevent the spread of coronavirus.
With the pandemic still around, the new normal is taking us to continue with our lives just like what we were doing before the onset of the pandemic. One of them is having our children go back to school soon and preparing them for the big return. One of the challenges that parents are facing now is how to make their children ready for school after more than a year of staying at home due to lockdowns related to the pandemic.
Going to school is inevitable and this is one of the most important responsibilities of parents. As parents, we've got to know if our children are ready to go back to school soon amid the pandemic. Whether the child is returning to school or beginning school, parents should prepare them in all aspects for the children to cope with their "new environment."
Dr. Sandra Heriot and Dr. Ivan Beale define school readiness as " the extent to which children are prepared to learn what is taught in schools." They also revealed that school readiness gained a lot of attention when a research found "how well children do at school depends on how ready they are to learn on their first day at school."
This gives us parents a clue that our child's readiness for school is more than having them prepared materially such as completing their school supplies, bags, books, and other necessities to be able to study effectively and do their homework regularly. Being ready for school is making the children learn at home- basic lessons that parents can teach their children before school opens.  
That, of course, involves the usual learning of the alphabet through the four learning methods of reading, writing, listening, and speaking. As such, school readiness should be combined with the active participation of parents in the teaching-learning situations while children are at home.
Admittedly, with several months or more than a year of staying at home, children find it difficult to adjust to studying longer hours again except in cases where they are homeschooling while in quarantine or lockdown. Drs. Heriot and Beale also discussed that a school readiness of a child depends on several factors such as:
 1. Well-functioning families - that is "children develop best when they belong in families that are physically and mentally healthy."
 2. Good nutrition - parents, as much as possible, should provide their children with nutritious food such as more fruits and vegetables to make them more physically and mentally active.
 3. Good health practices - children, as early as possible, should be taught good hygiene and sanitation, good grooming as well, especially that we are still haunted by the pandemic that children need to be more cautious about good health practices
 4. Good early learning experiences - as mothers as the first teachers of their children, they are bound to help the child learn the basics of reading, writing, speaking, and listening which will be more effectively executed with audiovisuals and proper timing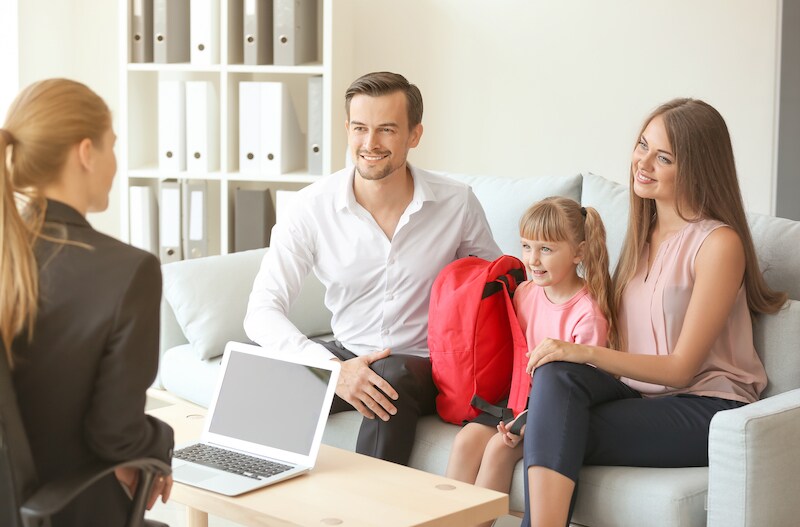 However, these authors of the book "Is Your Child Ready for School? A Guide for Parents, " affirm that it is not the sole responsibility of the parents to make a child ready for school. They also discussed those who are also co-partners of parents in their children's readiness for school. Following are those who are responsible for school readiness:
"Schools need to have responsible expectations of what children should be capable of on school entry."
"Schools and preschools need to be able to accommodate differences in language, culture, and ability."
"Societies and communities need to ensure that early learning is given the recognition, priority, and resources needed to do the job as expected."
"Parents can influence their children's learning directly, through their choices of childcare, preschool, and school, and through their cooperation with these organizations."
In other words, it is not only the parents that should take responsibility for making a child ready for school. A child's preparedness for school is also a responsibility of different sectors of the society such as childcare centers, preschool, schools, societies, and communities make up the total environment that prepares the child to enter school.
These also can be realized through the efforts of the child's parents through constant communication with these sectors that could be done virtually or personally at a given time. In such a way, there is a collaboration between parents and these sectors to make the child readiness done smoothly and stress-free for both children and parents.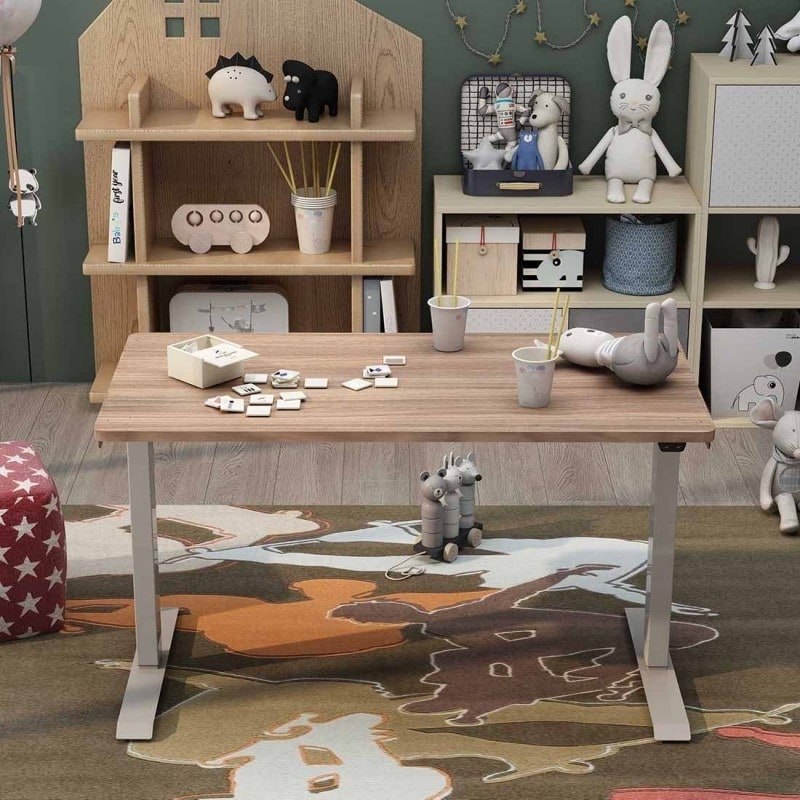 School readiness also denotes preparing the child at home before school entry with new study tables or desks to inspire children to get ready for school. I highly recommend a study desk that could really make your child excited to go to school. The Height Adjustable Ergonomic Study Desk from FlexiSpot is great for your children as it offers stunning features.
This standard electric height-adjustable desk frame ensures more smooth and comfortable transitions compared with a manual one. The desktop is environment-friendly and made of high-quality chipboard.
It is robust with stable construction that is designed with the highest safety standard for school children and teenagers as well.
With a light touch of the two-button up and down keypad, it makes it easier for children to adjust the height of the desk for a perfect sitting position. Since it is height adjustable, it can also be used by other members of the family aside from studying and doing their homework.
Children will be best prepared when they are guided by their parents and when parents are giving the children all the best including a stunning desk to boot.