Aila and Michael have been together for seven years. They've lived in the same neighborhood since birth and their parents are the best of friends. The two kids would see each other almost every day, running after each other at the park, playing catch with Aila's Golden retriever, or waiting for Michael's mom to finish baking their favorite cookies. They were best buddies until Michael had noticed Aila starting to wear make-up, putting her loose curls down, and even wearing a skirt. From afar, he secretly began to admire Aila as more than a friend. Before graduating middle school, Michael took his shot that led to the start of their love story. 
At present, Michael serves the army and has been based in Germany for the past year. It has been tough but he had already been looking forward to going home next month. Unfortunately, when COVID-19 hit and Europe became the first epicenter of the virus, meeting his family and Aila in the States became a blurry future. The months went by and there was still no clear end in sight. Aila and Michael, as they've always had, would hold on to the powers of the world wide web to keep their relationship going and exciting. 
Here are virtual date ideas from our couple who've stood the test of time and whose love has crossed the barriers of distance. 

1. Movie Date
Aside from scheduling a Zoom or Google Meet, there are many group streaming apps available to watch a movie or series with your partner at the same time. Netflix has Netflix Party, Hulu has Hulu Watch Party, and Disney+ has Group watch. If you want a third-party app, you may try the FlickCall Watch Party Extension which is easy to use and free of charge. You may also use apps such as Twoseven, Watch2gether, Scener, and Rabbit. A cool video syncing experience that will take you to a common virtual loft apartment while watching together is Plex VR. The only con is you'll need hardware compatible with Google Daydream, Gear VR, or Oculus Go.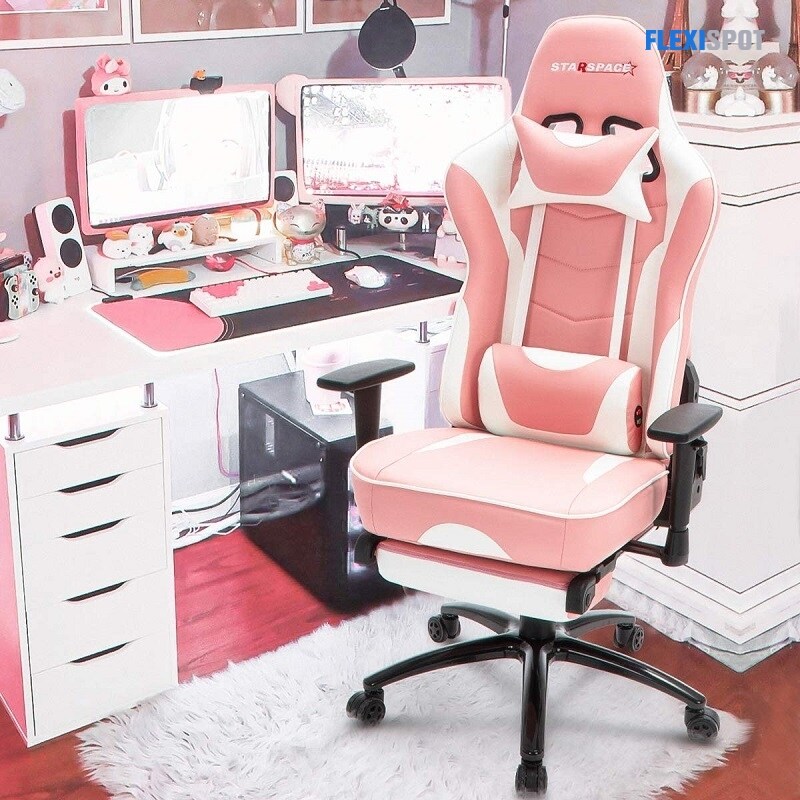 For premium comfort, while watching the movie, Flexispot's Massage Gaming Chair 0029 is the perfect companion. It has a comfortable padding set, a retractable footrest, and a massage lumbar support. You may also rock back and forth with the chair's rocking angle at 10° while the adjustable reclining angle ranges from 90°~170°. 
https://www.flexispot.com/office-chairs/gaming-chair/massage-gaming-chair-0029

2. Video Game Night 
Who says video games are only for a group of rowdy friends? There are many fun couple games on the Internet today that will not only be fun but could also help you and your partner know more about each other. Overcooked is a game that relies on teamwork and communication. Basically, you have to run a co-op through the dishes that you'll be whipping up in the kitchen together. 
There's also this game called Lovers In a Dangerous Spacetime. It will test two people's dynamics in a team and how much you could rely on each other. Animal Crossing is probably on every couple's list as well. People refer to it as a vacation on a screen where you would be creating your island paradise that your partner can visit and together go on full-tourist mode.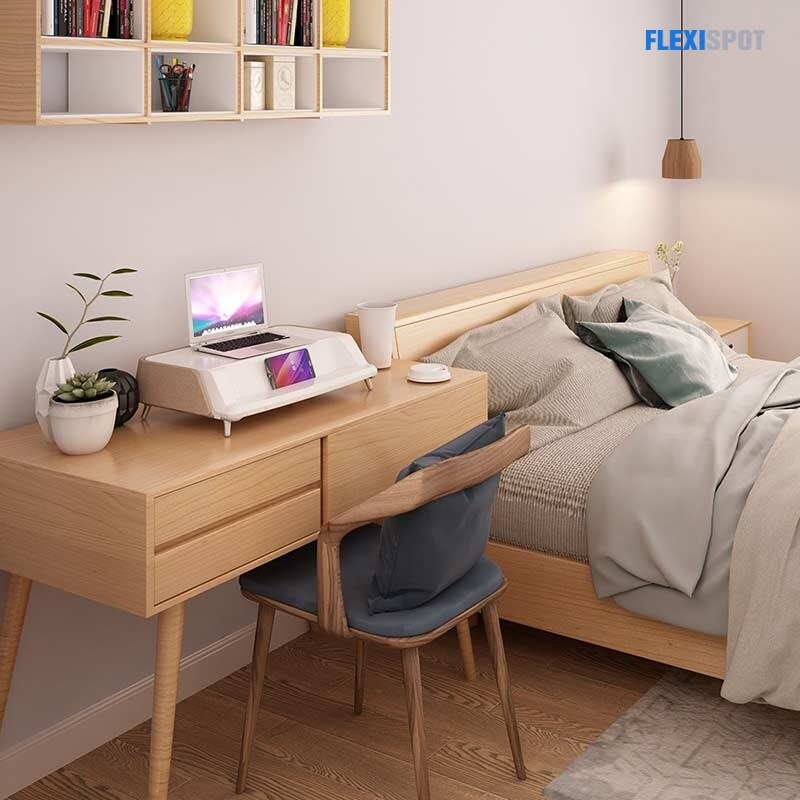 For more focus, use the MonitorStand Workstation S5/S6 from Flexispot. It elevates your laptop, has a USB charging port, and is easy to install because it comes fully assembled. Not only that, but it also has an integrated UV sterilization that will keep your workstation slash game night deck healthy and germ-free. 
https://www.flexispot.com/catalog/product/view/id/990/s/monitorstand-workstation-s6/category/169/
If you're feeling more competitive, a standing desk will help you even be more alert and focused. Flexispot has an adjustable standing desk pro series with a dual-motor lifting system and a weight capacity of 275 pounds. It's steady even at its highest height which is at 50 inches starting from 22.8 inches. This is also one of Flexispot's height-adjustable desks that has an advanced control panel. It has buttons for up and down movement; 1, 2, 3 buttons to activate previous heights and a Sit-Stand reminder for sedentary workers.
But if you want to rest on a chair, prepare Flexispot's single or dual monitor mount that you can clamp on any surface. It's stable, easy to install and uninstall and adjust the height without breaking any wall. Just clamp the monitor mount on any surface and you're good to go. It also hides the wires, making your desk clutter-free. 

3. Heart to Heart Session 
Since you're physically apart, there's all the more reason to be vulnerable, honest, and open with your feelings for each other. There's this card game that has caught the attention of millions across the globe. The "We Are Not Really Strangers" (WNRS) game warns that feelings may arise while playing the cards, and that's exactly the point. You want to get to know your partner more but have had little to no opportunities to ask. The WNRS game is perfect to cut the tension and talk about something deep and meaningful, especially for first-time lovers. You may also use it for virtual bumble dates.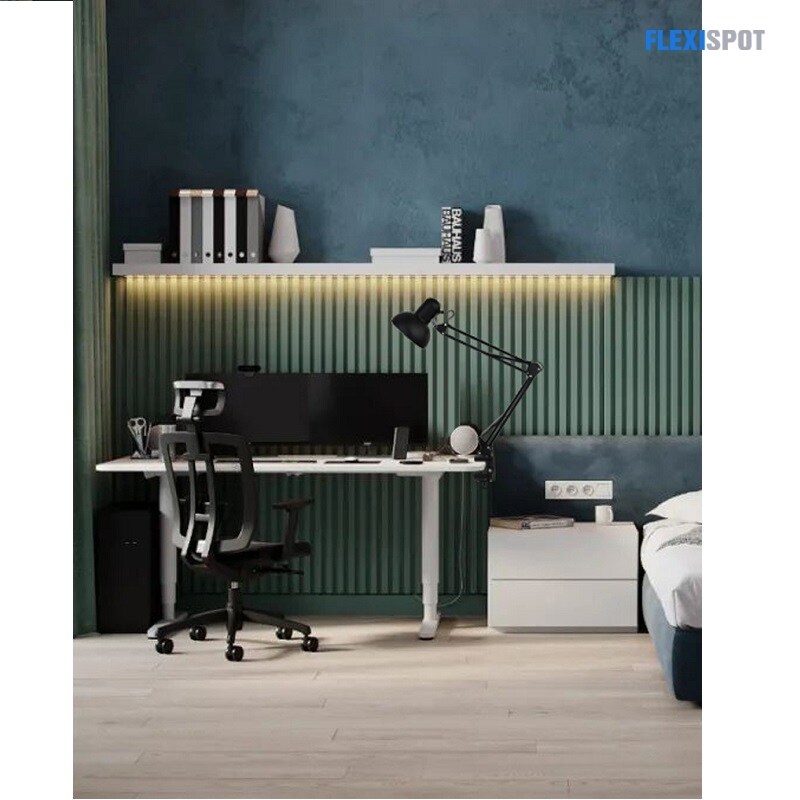 Make sure you read the right questions or even write notes while you listen and answer with proper lighting on your desk. Flexispot has a task lamp with an adjustable arm and rotating head. It comes with an LED bulb and can go as high as 29 and a half inches. Its head can rotate up to 120 degrees while the arm can move up to 360 degrees. 
https://www.flexispot.com/standing-desk-accessories/office-supplies/task-lamp-ta1004bk
As they always say, if there's a will, there's a way. You may be apart for God knows how long but if you both want to make it work and exert the effort to do so, then it will. Plus if you're an extrovert like Aila, it's always more fun to do things together than experiencing something alone. Best of luck with your virtual dates! And oh, don't forget to dress up even though it's just at home.