You are a single woman in your twenties searching for the man who will sweep you off your feet. A search warrants an analysis of multiple men but "loyalty" to a single man in women are often put on a pedestal and doing otherwise automatically tags the woman as a player. 
Don't be pressured to conform to these dating rules. If you are single and you haven't committed to anyone just yet, there is absolutely nothing wrong with checking your options out there. To put it more boldly, dating around is a necessity if you want to find the real one for you, someone who excites you, makes your heart flutter, and your eyes twinkle with joy. That man is hard to find so don't just settle for someone because he's "nice." Everyone is nice during the early stages of dating so you have to be wary and keep your cool. It's much better to go for someone who may not necessarily be the nicest, but the person that checks all the boxes that you've been looking for in a romantic partner (realistically, of course). 
But even though you're young and adventurous, there is still basic etiquette that you at least have to follow to not hurt another person's feelings and your own, for that matter. 

1. Know what you want to get from casually dating. 
It is important that you know why you are dating around. If it's just for fun, then so be it. If you are looking for something serious, make sure you watch out for behavioral signs when you go out, especially those that are raising major red flags. When you know what you want, it's easier to manage your own and their expectations. For example, you can't act like a girlfriend if you said you wanted a casual dating set up in the first place. 
2. Be honest about your dating situation. 
If you want to casually date around, you have to be honest about it. If they ask about you seeing other guys, don't deny and communicate your situation. You don't have to give details; just have that conversation to make sure you and the guy you're talking to are on the same page. It's their every right to know because they're also investing time, effort, and feelings in whatever that you have now. 
3. Be comfortable if they're dating someone else too. 
As much as you want to see other people before committing to anyone, you should be open with them seeing someone else too. You're both single so make the most out of it and go out there to hopefully find what you're looking for. 

4. Keep date stories to your closest friends. 
Don't kiss and tell. Even though these guys said yes to this set-up, it doesn't mean they would want to hear you being with someone else. Keep those stories to your closest friends and not to the guys who you are dating. 
5. Ward off guilt. 
When you feel guilty, it shows! So strip yourself from that guilt because you are not doing anything bad. You have been honest with your date that you are seeing someone else so there's really nothing you can do more to feel less guilty about it other than just not care. Not all people will have the same opinion as you but let them be. The opinion of who matters to you is what's most important. 
6. Don't date too many people. 
Even though you're having fun, your body and schedule can only accommodate as much. It'll be unfair to your dates if you're giving them half your energy because you're exhausted from having too many dates. Dating too many people than you can handle may lead you to overbook yourself on dates. Canceling on one to go to another date is never a good feeling to another. Be sensitive and responsible and don't date more than you can handle. Two or three guys are probably a good number. 

7. Accept that you may catch feelings. 
Yes, you are casually dating but you are still human and you may catch feelings anytime. If this happens, accept it and decide your next course of action. If you decide that you want to act on it, let the other guys know that you've already decided to commit to someone. Reject them gently but firmly. 
Home Date Ideas 
COVID-19 is still around so even though you're fully vaccinated, you still have to be vigilant especially when you're meeting strangers (that is if you met each other online or were set up by a friend!). It's best to choose al fresco dining or stay at home while getting to know each other. Here are some home date ideas that you may try with the guys that you are seeing.

1. Host a romantic wine date. 
Cook pasta or prepare steak and have a bottle of red wine ready for two. Set the ambiance by lighting a candle and playing some mood music. You would need a spacious desk for the date, something that won't have the both of you too far apart or too close. You may want to try the Seiffen Laminated 4-Spliced Standing Desk from FlexiSpot. It can accommodate 220 pounds of weight, has a height range of 25" to 50.6," and is guaranteed to be stable even at the highest point. It also comes with desk hooks so you may hang napkins or bags. Its cable management system can also free your date of entangled cords.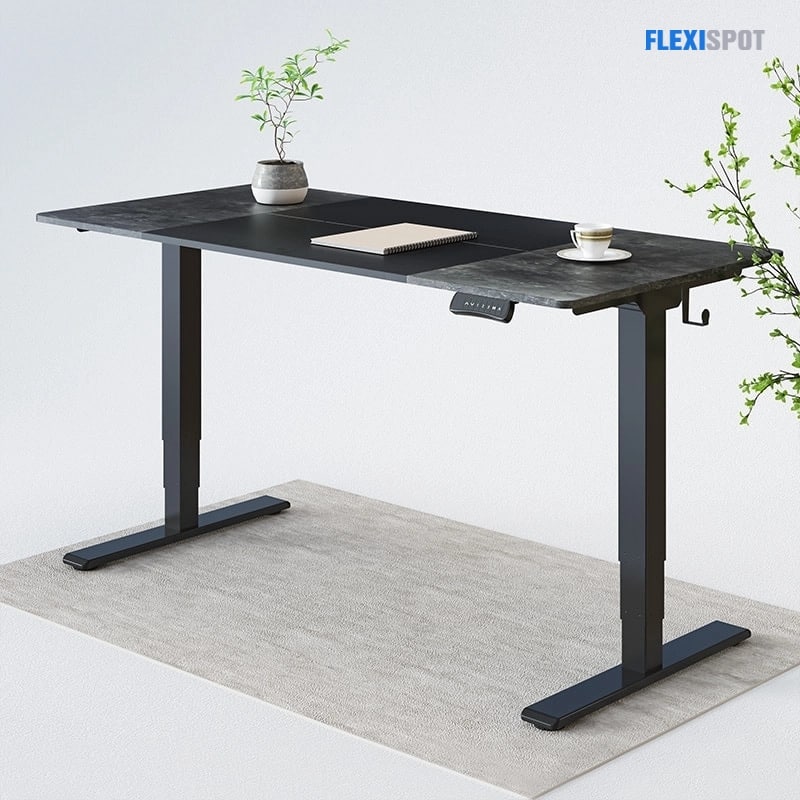 For a fixed height table option, the FD1 from FlexiSpot is also something you could look at. It is 47 inches long by 24 inches deep and can hold up to 220 pounds.
2. Have a virtual workout session. 
Achieve your fitness goals together by organizing a workout date that may even become a regular session. FlexiSpot has a Folding Treadmill 07 that won't take up space in your room. It can be easily tucked under a sofa or bed or hidden in a corner. It's also very easy to assemble and fold. This treadmill has a 1.5HP low noise motor that your date won't hear you making noise via your laptop or desktop. 

3. Watch movies or a series together. 
Watch together by adding extensions to Google Chrome such as Teleparty or Vemos. You would be able to chat in the former and video call in the latter all while watching a chosen series on Netflix, HULU, Disney +, HBO, and other streaming platforms within their coverage.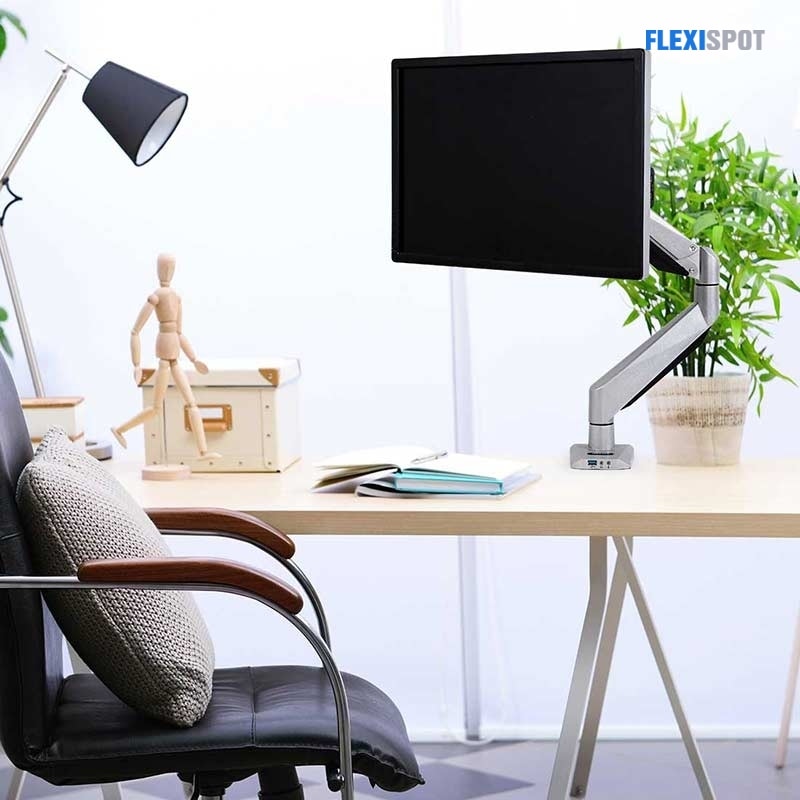 For a pleasurable watching experience, use a single monitor mount D7L from Flexispot so that your desktop would be on a good eye level. You may extend the height of the arm or the extent it reaches out to from the wall to the desktop pointing towards you.