Today, the work environment is all about competition and stressful work demands. Together, keen competition and work demands put a lot of pressure not only on the organization but also on the most important organizational resource: the employees.
In recent times, the significance of maintaining a healthy and productive workforce has increased tremendously as organizations now recognize the relationship between employees' health and the quality of work they produce. A recent report indicates that there is an increasing trend in employees experiencing chronic diseases, such as diabetes, asthma, and heart diseases. It is estimated that chronic diseases account for almost 60% of an employer's total medical costs. Moreover, backache, which may seem like a non-life-threatening health condition, accounts for almost a quarter of workdays lost every year and contributes to billions of dollars in terms of lost productivity.
Statistics also indicate that around 29% of the workforce has high blood pressure, which contributes to other illnesses, including heart diseases. One of the primary reasons for most health conditions is prolonged sitting, which is the typical requirement of a desk job. Moreover, lack of exercise due to reduced work-life balance is also a leading cause of common medical conditions in the workforce.
The impact of today's stressful work environment is not only limited to physical concerns but also leads to chronic mental health problems, such as anxiety and even depression. In some cases, persistent workplace stress can lead to substance abuse and other mental health concerns, which contribute significantly to reduced productivity and increased absenteeism, eventually contributing to increased organizational costs.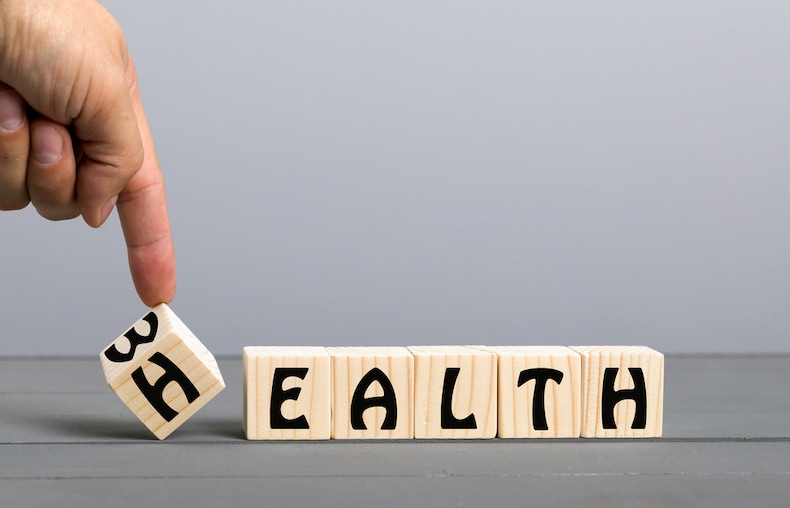 Why Investing in Wellness Programs Makes the Right Choice for Organizations
After considering the health impact of today's work environment, organizations are increasingly investing in promoting their employee's health and disease management. While promoting a healthier work environment may seem like a significant cost, it is actually a measure to reduce health care spending.
Moreover, it is a step towards a healthier workforce. While some of the defined healthcare programs may support the health and well-being of employees, they are also designed to focus more on individual behavior change so that employees take a step forward to adopting healthy behaviors.
Wellness programs can also be considered as initiatives that are designed to increase employee productivity by focusing on their health and overall wellbeing. Thus, wellness programs are intended to improve and promote the health and fitness of employees at all organizational levels. Along with physical and mental wellness, an integral aspect of wellness that we shouldn't disregard is spiritual wellness, which is associated with developing and working on more meaningful life connections with oneself, others, and nature around us.
Typical organizational-level wellness programs are designed to address several factors, including healthy lifestyle management practices, such as weight management, healthy eating, improved sleep hygiene, smoking cessation, incorporation of stress management techniques, and a lot more. Apart from ethical considerations for the organization, implementing wellness programs also facilitates the development of a more efficient and more economical workplace for all stakeholders.
The Reach of Wellness Programs
In the United States alone, corporate wellness programs account for approximately an $8 billion industry, which is expected to grow substantially over the next few years. On a global level, the wellness industry accounts for $40 billion, and despite the fact that global economies are struggling following the pandemic, there is a persistent and significant increase in employees' access to wellness programs.
An interesting aspect of the recent wellness programs, particularly following the pandemic, is that there has been an increase in maintaining overall wellness. The focus has shifted specifically from physical fitness to maintaining overall wellness, which includes mental as well as spiritual aspects of wellness.
Since the workforce is increasingly becoming less dynamic and there is a predominance of millennials in the workforce, many businesses now have wellness programs in place that target young professionals. A significant aspect of wellness programs in recent years is that employers offer wellness programs as part of the organizational initiative, which gives busy employees and executives an opportunity to improve their health and wellbeing without compromising on their free time at home.
Some of the critical benefits that the recent wellness programs offer today include
Improved employee's health and behaviors towards their physical and mental health,

Reduced risk of health conditions,

Decreased healthcare costs, and

Enhanced number of working days and improved productivity.
Another interesting aspect of these wellness programs is that they are designed to target a change in employees' behavior patterns, so there is a reduced risk of chronic health conditions such as obesity, diabetes, and heart diseases. It is a significant policy shift as 45% of the U.S. population has at least one of these chronic conditions, which eventually turn out to be a cause of 70% of U.S. deaths. Therefore, when employees change their behavior, it leads to a reduction in healthcare costs for employers. According to estimates, a single dollar invested in wellness programs for employees leads to a $7 saving in healthcare for organizations.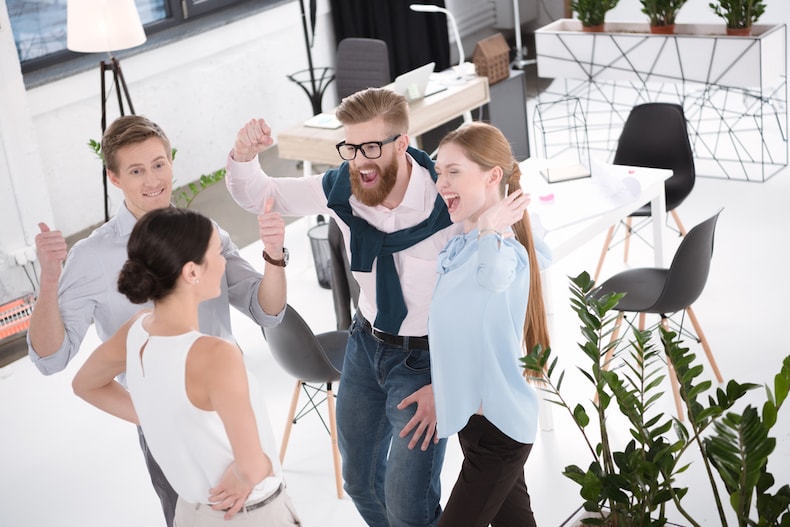 The Impact of Wellness Programs
Enhanced Productivity
When employees are not at their best physically and mentally, one of the first things that get affected is their productivity. Employee productivity refers to the value that an employee can bring to the organization.
When employees are physically or mentally not in the best form, it can lead to reduced productivity which eventually contributes to lower organizational outcomes.
There can be several reasons that can contribute to reduced productivity which include lack of sleep, unhealthy habits and behaviors, and mental health problems. In some cases, even financial problems can contribute to reduced employee productivity. However, wellness programs can contribute to enhanced employee productivity as they target improving the physical, mental and spiritual health of the employee. Here it is important to remember that wellness programs can contribute to improved productivity only when they are not limited to physical health. Since every one in four adults in the U.S. is experiencing some type of mental illness, wellness programs need to be directed towards more than just physical health. Adding mental and spiritual health in wellness programs will lead to improved return on investment in wellness programs and better employee productivity.
Moreover, to get the best results from the wellness programs, it is important that the wellness programs are all-encompassing. It means that wellness programs should be designed to target the wellness needs of all employees and shouldn't be designed to cater to the needs of a few employees.
Improved Work Relationship
Another positive impact of incorporating wellness programs in organizations is that they foster positive working employee relationships. It not only helps in improving the work culture but also facilitates employee retention.
Some employees may also develop a sense of accomplishment, especially when the designed wellness programs focus on featuring healthy competitiveness within the organization. When employees have an improved working relationship with each other and with the organization, there are several ways in which your business may thrive.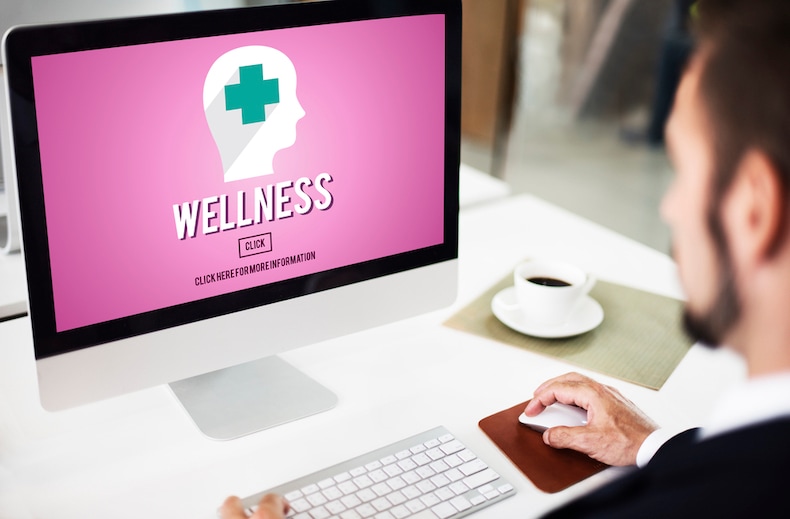 How to Launch a Wellness Program For Your Business?
Here's how you can incorporate a wellness program at your organization.

Identify the Needs of Employees
The first step to incorporating wellness programs in your business is to identify the needs of the employees. The best corporate wellness programs are the ones that consider what the employees need by conducting a workplace survey. Certain wellness programs may also focus on improving the working conditions of the employees, such as offering flexible work hours and company-sponsored healthy lunches.
Make the Wellness Programs Easy for the Employees
There may be several barriers for the employees to better health and wellbeing, which is why it is critical that managers and employers make the transition and incorporation of wellness programs easy for employees so they can conveniently get started with their health goals. As managers and employers, you may incorporate planning tools and fitness programs such that it is easier for employees to set and follow their health and wellbeing targets.
Focus on Creating a Healthy Corporate Culture
Apart from offering wellness perks, you can also work towards integrating a healthy corporate culture within the organization. Some of the ways to do so include providing healthy food choices such as a free fruit bowl or offering healthier menu options at the cafeteria. You can also take measures that encourage employees to quit smoking by subsidizing aids such as rehabilitation and therapy.
You can also consider investing in ergonomic office furniture and equipment such as height adjustable standing desk or motorized desk converters that allows employees to take care of their health and wellbeing while being productive at work.
Final Words
From a solely business perspective, you always need to ensure that the most important resource for your organization; your employees are well-taken care of. Regardless of what your organization can or cannot offer to your employees, always remember that nurturing a culture of wellness is the only way to manage a successful business in the long run.