Did you know that sewing is one of the oldest crafts practiced by early men? Archaeological researchers found eyed sewing needles in China and parts of Siberia that date as far back as 45,000 years ago. And since clothing is a basic need, the technology continues to improve by leaps and bounds.
Many people these days sew as a pastime or to make a living. Regardless of our motivation, we can all agree on one thing – Sewing requires a special surface. You don't need something wobbly because it will make it harder to stitch straight lines.
While it's not a deal-breaker, a versatile surface can come in handy during various sewing operations. Case in point, a large surface makes cutting fabric easier. And, a table you can lower makes flat sewing a breeze.    
Having many drawers and storage nooks allows you to store and locate needles, fabric swatches, thread, or whatever you need with ease. A height-adjustable sewing table offers you all this continence and so much more.  
Today, we'll give you a preview of the features to look at when getting a height-adjustable sewing table. Hopefully, this will help you ditch the dining room table as a sewing surface, and you'll get more out of your creative ventures.

Why the Sewing Standing Desk ES9W Comes Highly Recommended
Many products promise to reinvent the concept of what a sewing table should be. But, few come as close to reinventing the wheel as the Sewing Standing Desk ES9W. This innovative new product takes a sewing table and adds state-of-the-art electric height-adjustment features to it through masterful design. 
Result? Enhanced ergonomics and the most comfortable sewing experience you have ever experienced until now.
With this sewing table, you can say goodbye to spinal, shoulder, wrist, back, and most of the pains you experience as you work on your craft. So, you can work faster and for longer intervals regardless of whether you're using a sewing machine or your hands to craft.
To top it off, now you can work while sitting, standing, or in any other position you prefer.
This height-adjustable sewing table is also the ideal platform for getting the whole family involved in your creative pass time. Its adjustment features accommodate users of any height or build. That's right! Even the kids can work with ease on this table.
These adjustment ranges allow a user to customize the height for maximum comfort and ergonomics. It also goes low enough for children, making it safer and easier for them to learn.
Let's look at how the features stack up against even the most thorough criteria of selecting a sewing table before getting ahead of ourselves!

Design Specifications
Main workbench 43.3" x 23.6"
Spliced workbench area: 9" x 23.6"
Adjustable Desktop Size: 22.8" x 10.4"
Desktop thickness: 0.7"
Desktop material: Chipboard
Max weight capacity: 158 lbs
Height Adjustable range: 28.7" to 48.4"
Colour options: white & black

1. Sturdy Construction
Sewing is a skill that you can learn if you possess the determination. For some blessed few, it's a skill that is passed down through the generations. Some people inherit sewing machines and tables. So, you should get the sturdiest table that will last for decades to come.
This Sewing table features high-grade steel material and attention to detail in its construction. The finishing, detailing, and paintwork makes it highly resistant to stains and scratches. Well-placed nuts and bolts eliminate wobbling on the desk's frame. And this works even at the highest adjustment point.
2. A Spacious Work Surface  
With this sewing table, you don't have to lay out your fabrics on the floor or empty your dining table when cutting fabric. The primary platform has a generous surface area of 23" X 10". It also comes with a detachable side table that measures 9" x 24".
The most innovative twist is that it covers a compact footprint of 43" X 24", but you still get a spacious workspace, which maximizes your efficiency and comfort. You also get loads of space to keep your sewing tools, fabrics, and anything you need to get your job done. 
3. Flexibility and Adjustability
 A powerful motor enhances the height adjustment through two-stage legs. This ensures smooth and fluid-like transitions from a sitting to a standing position. But, you also get other flexible adjustment controls that give loads of customization options.
These adjustment controls include:

An Adjustable Sewing Platform 
You can adjust the workbench area to accommodate just about any sewing machine at the turn of a knob. Each adjustment partition is set at 1".This moves up and down in 5 steps allowing you to stack up documents, your laptop, or anything else you need to use in your creative process.
It also features an adjustable shelf designed to fit the height of any sewing machine base. This makes you work more efficiently and offers ergonomics that add comfort to your experience. Best of all, it has a max weight capacity of 26lbs, so this ergonomic sewing table can handle anything you throw at it.

An Advanced Programmable Control Panel
This sewing standing desk is equipped with an advanced control console. You can use four memory buttons to program and save up to four custom sitting and standing heights. This allows you to switch your posture with just one touch, saving you loads of time so you can remain actively engaged in the task at hand.
4. Additional Storage Space 
A desktop area of 23" X 10" is adequate for stacking up fabrics, manuals, thread, and other titbits you need to get a project going. But, merely throwing things on the desktop can produce a distracting level of clutter even if you keep them in neat piles.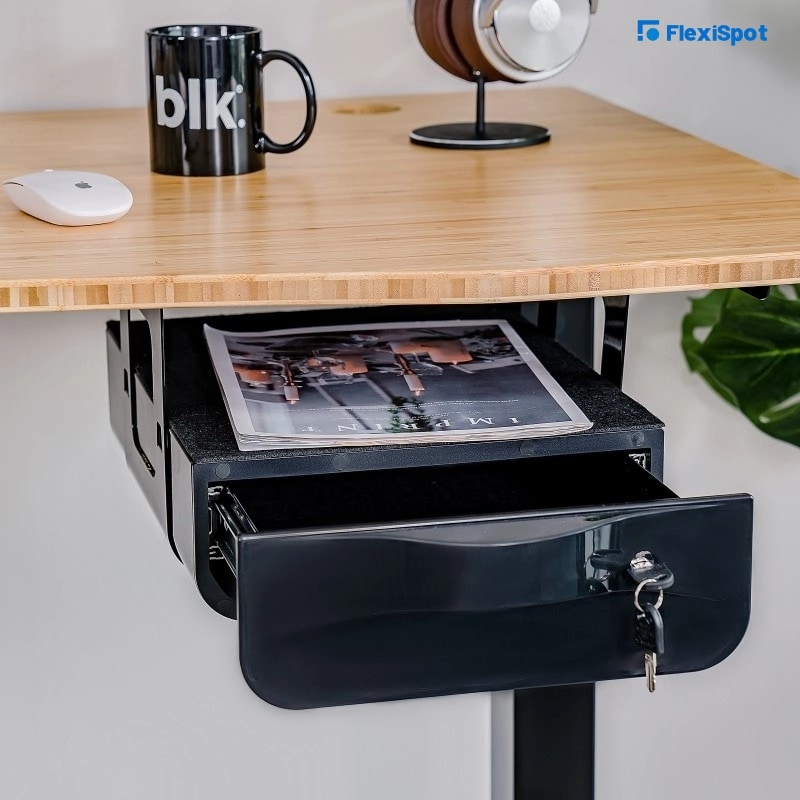 The beauty of such a sewing desk is it pairs well with other storage accessories. For one, you can add an under desk drawer, where you can keep your needles, bobbins, pins, and thread. What if you have a massive project with many moving parts?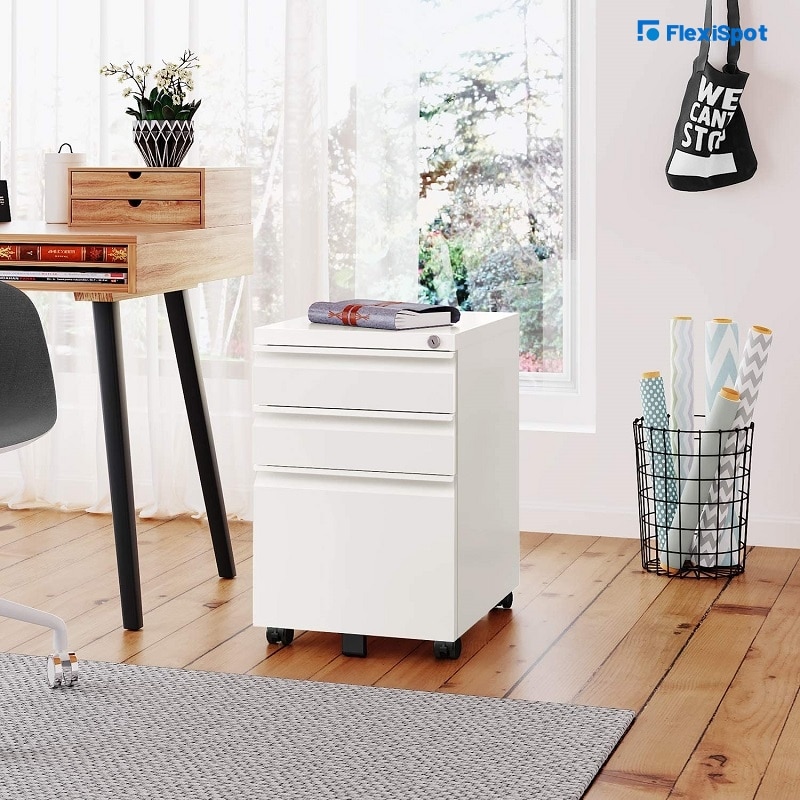 Well, getting a 3 drawer mobile file cabinet can be your saving grace. Such a cabinet can help you organize and coordinate fabric swatches and even keep documents and printed patterns out of your workbench but still within reach.
5. Functionality
This sewing table operates at sub 50dB noise levels. Making height adjustments to the splintered platform or frame won't cause any commotion. Working while standing is a challenge, but research shows it can help you retain focus and enhance your health.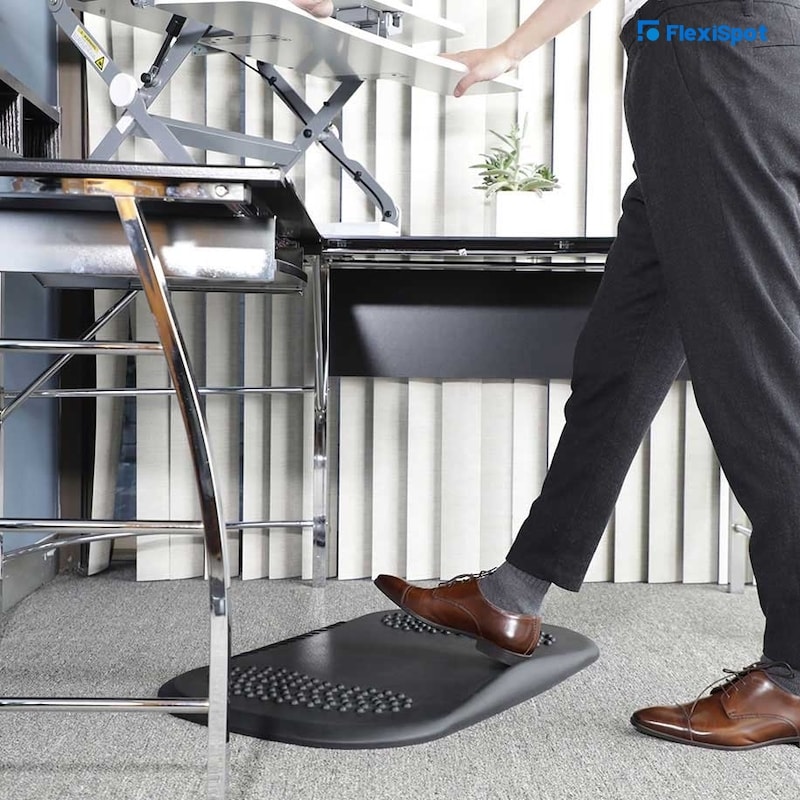 What sets this product apart from its rivals is how easy it is to pair it with other furniture and accessories. If working on your feet brings more pain than pleasure, you could get an ergonomic anti-fatigue mat. This mat will help relieve the stress on your feet as you won't have to stand on a hard surface all day.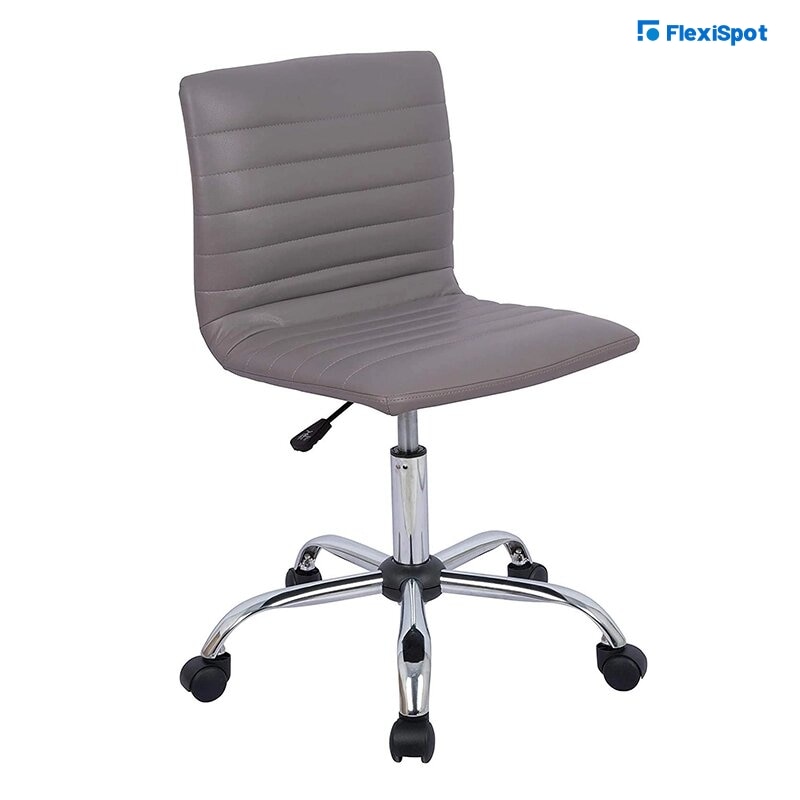 You can also sit on a ribbed yet ergonomic low back armless swivel desk chair. That way, your arms are less restricted, and you can roll on the casters whenever you want to reach for something.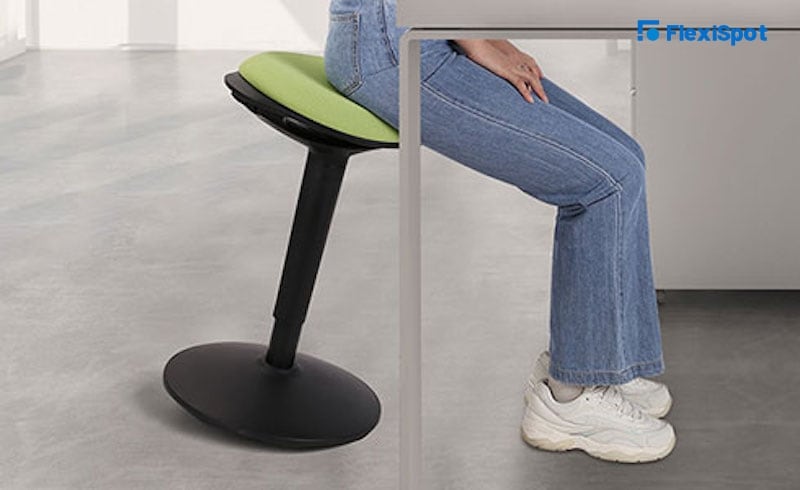 You can also opt for a height-adjustable wobble stool to take a break from standing without adjusting the height of your desk.
6. Shipping & Assembly
Most sewing tables in the market feature few parts. While this allows you to set up and get working faster, it makes shipping and storing them a cumbersome endeavor. This sewing table offers a shift from such inconveniences.
It may come with many parts, but it fits neatly into one storage crate or box. And, the best thing about it is that you can assemble or dismantle it in just 6 easy steps. To top it off, you get a clear and detailed manual that runs you through the process. 

7. Mobility
 Another question that many sewing crafters forget to ask before getting a sewing table – how mobile is it? Fortunately, the manufactures of this quality product answered this question in the following ways:
-The table weighs 158 lbs when fully assembled. Sure, such a weight offers you a bit of a workout but it also means they didn't compromise on the stability of the frame or platform just to make it more portable.
-You can order the table with easy-roll locking casters if you'd like to have an easier time hauling it from storage to your workplace.
8. Versatile Usage
What you usually sew can help you settle on the sewing tables, storage system, and related accessories. If you do both flatbed and free-arm sewing, then this innovative table will give you all the support you need.
If most of your projects consist of garment making, then you can lower the splinted platform for more efficiency in free-arm sewing. This will make it easier to work sleeves, cuffs, and even hemming the narrowest corners into garments.
If you usually work on curtains and quilts, then you can keep the splintered platform flat. Such an adjustment ensures your arms remain flush with the table surface even at a standing position. The wide surface allows you to keep massive projects on the same plane with the sewing machine — otherwise, gravity would come into play, pulling your quilt away from the table's surface.
9. Budget 
 Premium products usually come at a higher cost. But, this one comes at $414.98 with most online retailers. Save some coins by getting them directly from Flexispot at $379.99. You can also order it with easy to install casters for an extra $34.99. 

Conclusion
A height-adjustable sewing table is what you need if poor posture affects your form while sewing.
Sewing while on your feet has a host of benefits aside from relieving most of the pressure from your back. Being on your feet also makes it a lot easier for you to move from your machine to your ironing station. This maximizes your engagement in various tasks, which can come in handy on a tight deadline.
One more thing to note before settling on a new sewing table is if its height fits the length of your foot pedal cord. Fortunately, this has a versatile range of adjustments that fit the bill.
With that said, you have all the information you need to enhance the ergonomics and efficiency of your creative process. We hope you found this brief guide insightful and it helps you take your enterprise or hobby to the next level.