Many people rely on the Myers-Briggs personality types to have a better understanding of who they are. After all, the test is available online and the 16 personality types explain how one is in personal and social situations, career, romance, and friendship. 
If you are addicted to personality tests, it's a typical conversation to exchange whether you're Introvert or Extrovert, Observant or Intuitive, Thinking or Feeling, Judging or Perceiving and Assertive or Turbulent. These would fall under one of these categories: Architect, Logician, Commander, Debater, Advocate, Mediator, Protagonist, Campaigner, Logistician, Defender, Executive, Consul, Virtuoso, Adventurer, Entrepreneur, or Entertainer. 
It's no wonder people are drawn to it because it explains specific traits for different situations based on the personality type. Take the exam and see for yourself how accurate it explains who you are, your decisions in life, and the people you surround yourself with.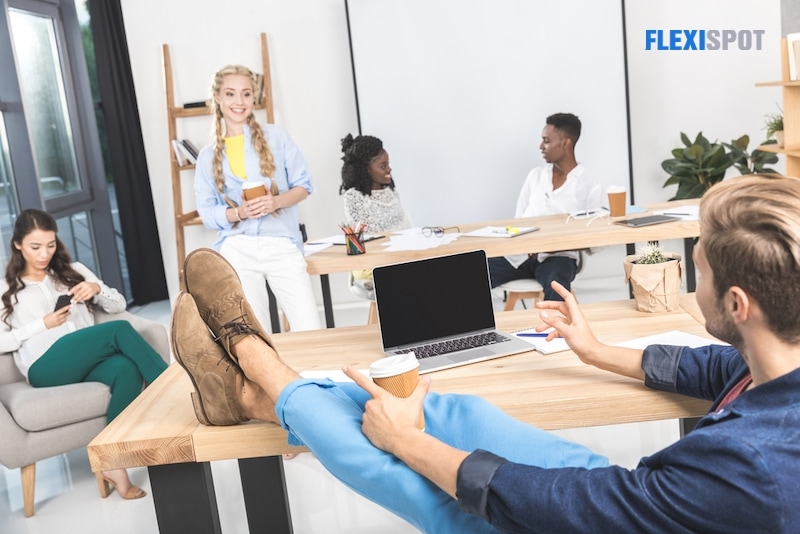 Not a lot is familiar with another personality gauge, the Enneagram, which draws its name from Greek words ennéa, meaning "nine" and grámma, meaning something "written" or "draw." The Enneagram was first introduced as a human development system in 1915 by philosopher and teacher George Gurdjieff. It was not until the 60s did Arica School founded Oscar Ichazo put nine personality types around the Enneagram diagram. It was soon followed by Claudio Naranjo, MD, and other psychologists in Berkeley, CA, who developed the Enneagram as we know it today in modern psychology.
Under Enneagram, the nine personality types are: (1) The Reformer, (2) The Helper, (3) The Achiever, (4) The Individualist, (5) The Investigator, (6) The Loyalist, (7) The Enthusiast, (8) The Challenger, and (9) The Peacemaker. Today, we wanted to have fun and pick a particular FlexiSpot product for each type as described by The Enneagram Institute. 
(1) The Reformer
The first type is the Reformer or the rational and idealistic type. Reformers are principled, purposeful, self-controlled, and perfectionistic. They have a strong sense of right and wrong which is why advocating for change and improving systems as we know it is their life mission. They are, however, afraid to make mistakes because they set themselves too high standards of criticism and perfection. When at their best, this Enneagram type is wise, discerning, realistic, noble, and heroic.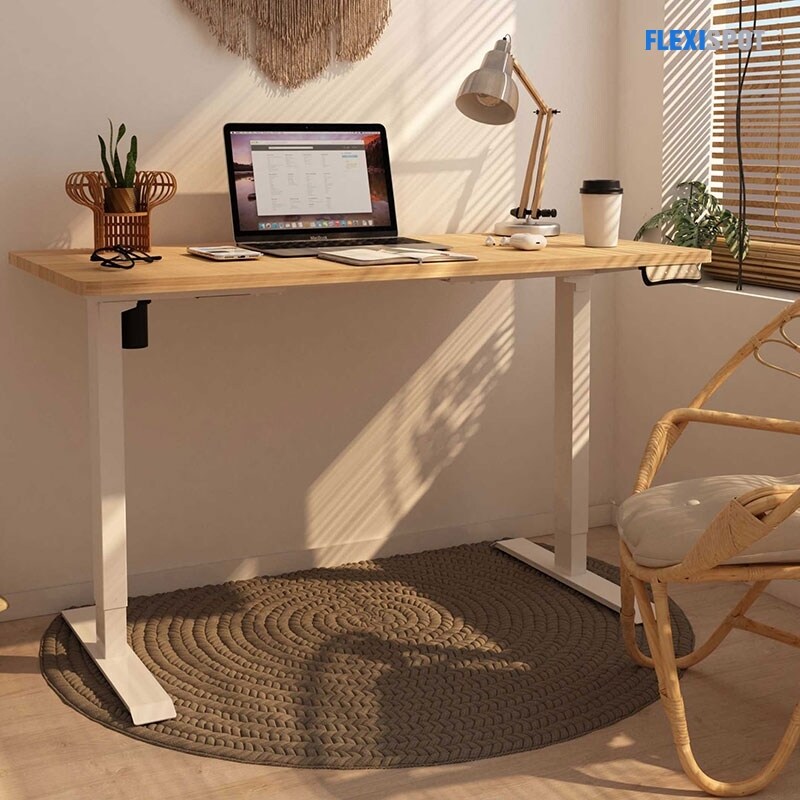 For someone with this personality type, we'd like to give the FlexiSpot Kana Pro Bamboo Standing Desk. Originally priced at $539.99, this is sold at $499.99. For the perfectionist Enneagram Type 1, we pick the rectangle shape to make it perfect for all sizes and needs. The standard desktop size is 48" x 24." It is also made up of natural bamboo, an eco-friendly material that is twice as durable as wood and protected with a lacquer coating that resists water, scratches, and insects. 
It can carry up to 275 pounds and its height adjusted from 23.6" to 49.2." Type 1s wouldn't have to also worry about cable wires because the table has a built-in cable management system that helps hide cables and entangled wires from eyesight. 
(2) The Helper
The second type is the Helper. These are people who show great empathy, sincerity, and warmheartedness. They like to make friends, share what they have, and think of themselves last. Behind these good qualities, they are also intensely sentimental and people-pleasing which may translate into doing things for other people to feel that they are needed. But when The Helpers are in a healthy emotional state, they exhibit unconditional love for others.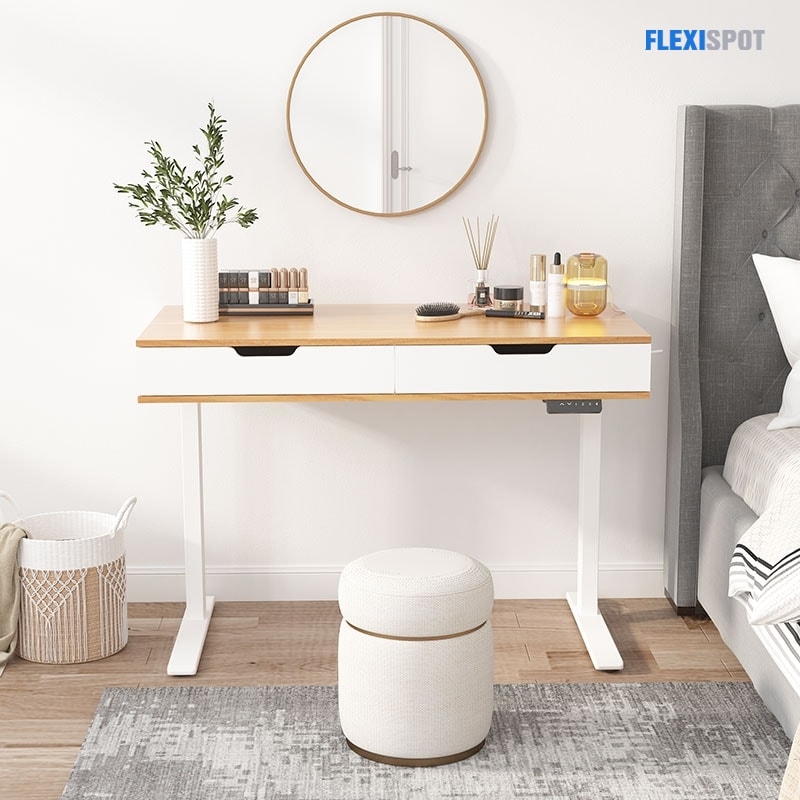 The FlexiSpot item we deem perfect for this personality type is the Esben Standing Desk UD4. This height adjustable standing desk is perfect for anyone who always wants to provide what others need. It comes with two integrated storage drawers where the helper might stock up on desk essentials for oneself and the officemates slash friends. It also has three USB ports, 2 that are for Type-A gadgets and 1 for Type-C devices.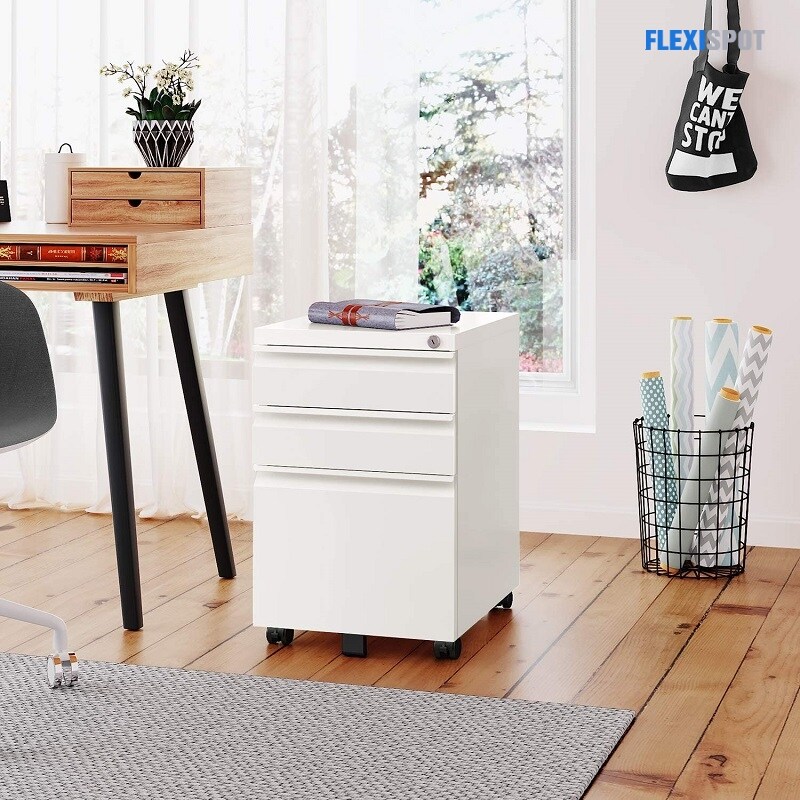 Pair this up with a Mobile File Cabinet 025 that has three levels of storage. It has a large file drawer for Letter-size, A4, Legal size hanging file folders, and two utility drawers with an adjustable pencil tray for more organization. Because it's made of durable steel, it could carry up to 330 pounds of items. The helper can become a bookstore of sorts to officemates and friends that he or she would surely be happy about. 
(3) The Achiever
The Enneagram Type Three is the Achiever or the Success-Oriented, Pragmatic type out of all the nine types. In a nutshell, they are adaptable, excelling, driven, and image-conscious. The word itself explains it, this personality type consists of attractive, ambitious, and highly driven people. They have the tendency to be status-conscious and concerned about how others see them. To achieve success, they are workaholics and are competitive. At their best, they are role models who serve as inspiration to many.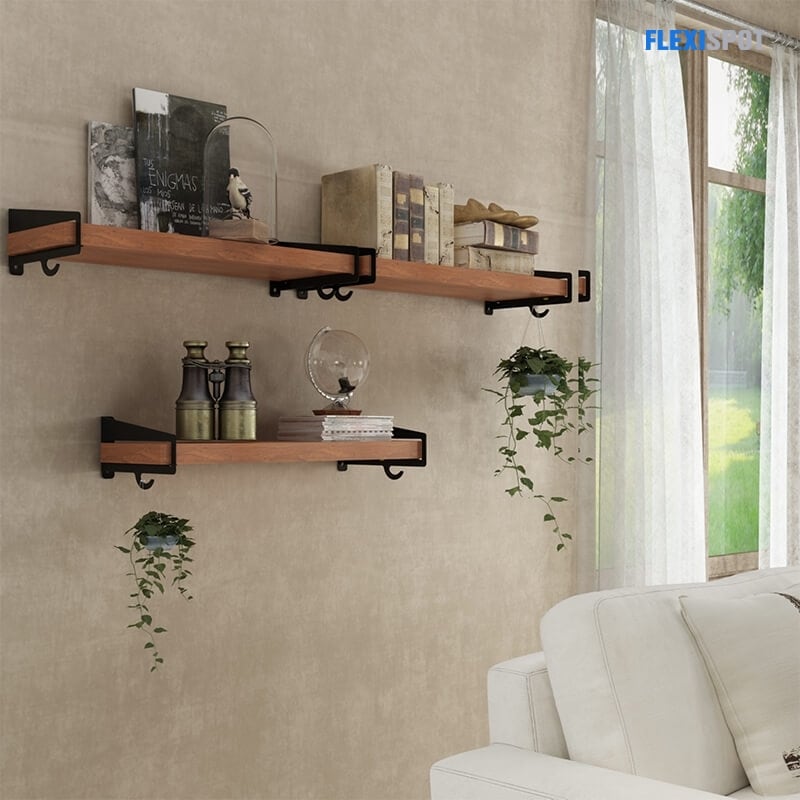 Hungry for status and recognition, we give this type FlexiSpot's floating shelves. These come in Maple or Mahogany and are bought in packages of three. Each shelf has two hooks where the Enneagram type three can hang one's achievements. Able to hold 44 pounds of items, these shelves may display the Enneagram Type Three's trophies, framed certificates, and medals. Each board is 17.7" long, 0.98" thick, and 6.67" wide and can easily be mounted on any vacant wall.  
(4) The Individualist
Next up is Enneagram Type Four or The Individualist who are sensitive and introspective types. They are expressive, dramatic, self-absorbed, and temperamental. 
These emotionally honest and personal types of people have the tendency to be moody and self-conscious. They usually feel melancholic and full of self-pity because of their high sense of self-awareness. At their best, this type is very inspired and highly creative.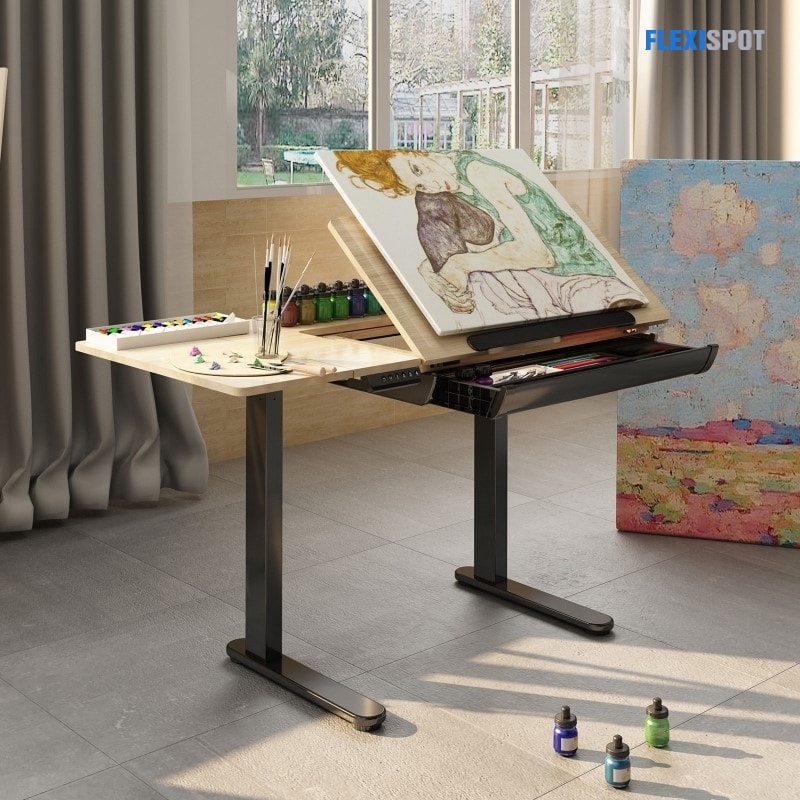 For the artsy Enneagram Type Four, we give the Flexispot height adjustable drafting table. This table is designed for anyone to stay inspired and energized to paint, draw, or draft any art project. The user may either sit or stand and could easily switch between the two positions with a single press of a button. The tabletop can be tiled from 0° to 40° which includes tasks such as working, writing, reading, or drawing.