If you've been caught in the thick web of revamping and revamping your office but all to no avail, you probably don't have an acute knowledge of the different types of leather.
And this article is tailored towards giving you premium satisfaction as you renovate your office this time around. Meanwhile, you shouldn't forget that genuine leather and faux leather look quite alike.
And as similar as they look, they have some differences you need to pay attention to. For example, you need to compare the durability level of the two options before purchasing any.
So how do you do that? Our team of experts has done a fantastic job by building a comparative analysis between faux and real leather. Choosing your ergonomic office chair is about to get easier. Now, let's get into the details!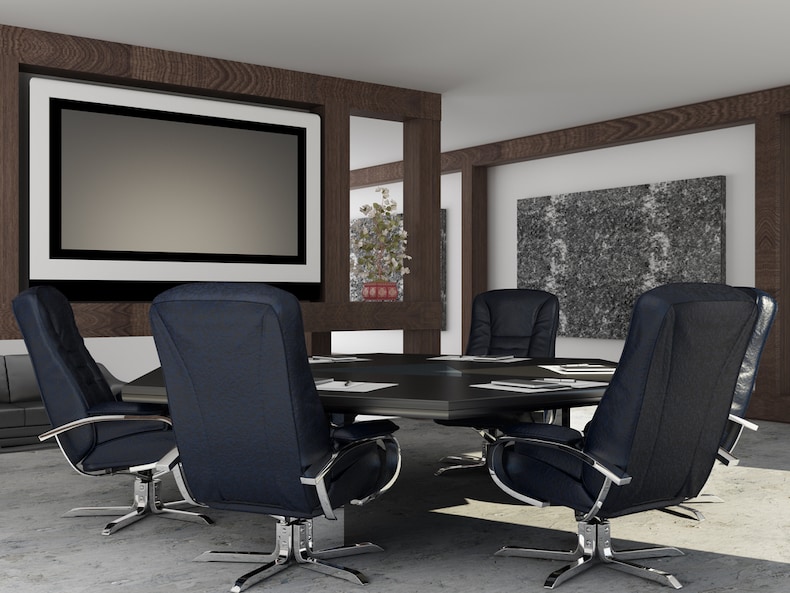 Various Types of Office Furniture Leather
In the contemporary market, we have three top-notch types of the leather upholstery - genuine leather, faux leather, and bonded leather. But over the years, people tend to stay more loyal and committed to the first two types.
Being the most real among the trio, genuine leather is the most expensive on the market. If you're probably why we call it genuine/real leather, the answer isn't far-fetched - it is gotten using 100% undiluted animal skin.
Although it softens up after some months with consistent use, real leather is known to be thick and stiff. And if you want to enjoy it better, you need to be good at maintenance.
That explains why a piece of office furniture made of real leather can be used for 20 years. And since it is an ecological and breathable upholstery, you'll also enjoy hypoallergenic material that offers a special earthy smell.
On the other hand, faux leather is also known as PU leather. It is very affordable and it's available in diverse colors.
In terms of durability, you should use it without interruptions for two years. Instead of animal skin, synthetic materials may have been used for faux furniture, so your office chair might produce a slight synthetic smell.
The Process of Knowing the Best Leather Type
Here's the trick - it's quite easy to understand the fundamentals surrounding the various types of leather we have. But the hard nut to crack is identifying which type is more suitable for your home office.
After all, you need to check whether you should go for a particular leather type to give your workstation a spicy look or not.
Hence, the analysis below captures the comparison of the good and bad sides that genuine leather and faux leather possess. Let's get started.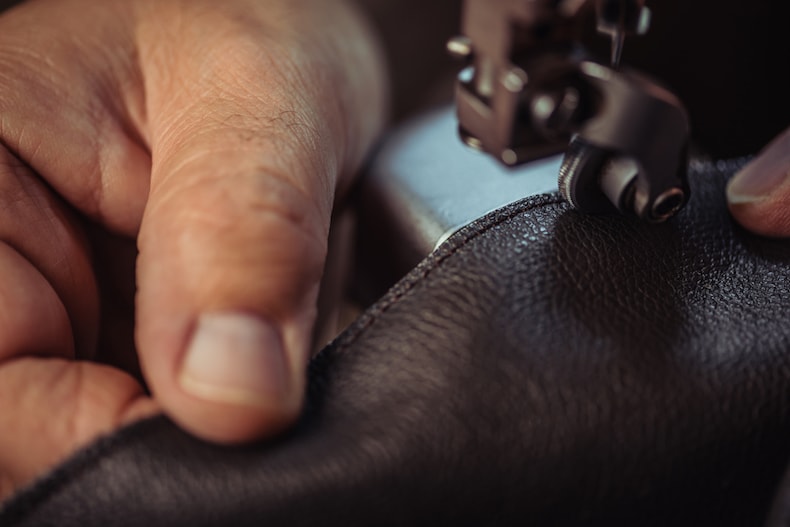 Pros of Genuine Leather
Here are the advantages of subscribing to real leather for your office furniture:
Adds Patina Over Time
By patina, we mean the glistening and gleaming shine that real leather produces. So the more patina your real leather gets, the more polished and luxurious the piece of furniture becomes.
And what can be more lustrous and distinguished than an office chair that makes your workstation the center of attraction?
Biodegradable
Do you remember we earlier said genuine leather is gotten from pure animal skin? So you can infer that it is organic.
In other words, it can easily decompose and that makes it biodegradable. Once it's rotten, that's another opportunity to fertilize your plants or any other infertile land that might be lying unused.
Breathable Material
Naturally, animal skin has pores. So it's safe to submit that genuine leather maintains that same level of porosity, right?
That's where breathability comes in and it's one of the leverages that genuine leather has over faux leather. Thus, using a piece of furniture made of genuine leather is a guarantee of more breathability.
Hypoallergenic
If you know your skin to be very sensitive, you shouldn't even think twice, your best bet is genuine leather. Why?
That's all thanks to the hypoallergenic nature of genuine leather and it is very stubborn to common allergens like pet dander and mites.
Guaranteed Durability
If you intensely study the durability of both real and faux leather, it should be very evident that real leather has a longer lifespan and its strength never wanes.
Thus, you can trust it to serve you for 20 solid years, if not more.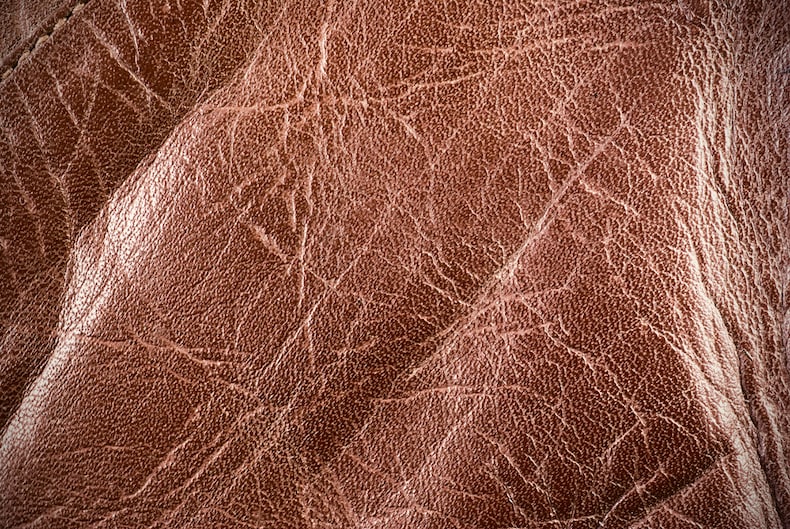 Cons of Genuine Leather
So what are the bad sides of genuine leather? Will these cons affect the quality of satisfaction you'll get from genuine leather? All your answers are here.
Easily Attracts Stains and Scratches
We've talked about the porosity of real leather earlier. So it shouldn't come as a surprise that genuine leather naturally absorbs.
As an absorbent, it can easily attract draw stains and scratches to itself. So you need to give an office chair made of genuine leather consistent and intense maintenance.
Not Economical for All Workers
The most important factor you need to consider while scouting for the ideal choice between these two leather types is your budget.
And unfortunately, genuine leather is more pricey when compared to faux, so that might be a turn-off point for many office workers.
Not Friendly with the Environment
Take a closer look at those genuine leather chairs at your workplace, they are made of chrome-tanned leather.
Meanwhile, that process of manufacturing poses a huge threat to the natural environment. So environmentalists might give it some thumbs-down here.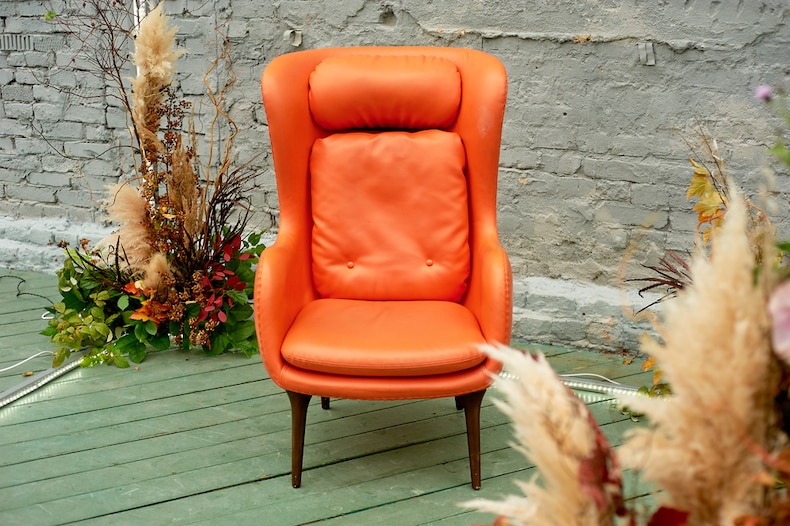 Pros of Faux Leather
Just as we engaged genuine leather, here are the details of the pros of faux leather:
Quite Affordable and Realistic Look
While comparing our two types under scrutiny, you should note that faux leather isn't as expensive as real leather. And considering its budget-friendly capacity, faux becomes the go-to choice for most customers and workers.
The most interesting part here's that even though faux is different from genuine leather, it looks exactly like genuine leather. And that's why many folks ignorantly take faux for genuine leather and vice versa.
Environment-friendly
Do you know that faux leather is not biodegradable? Yet, it is acknowledged by many to be friendly to the environment.
This is not unconnected to the organized manufacturing process it has undergone and the use of limited natural resources while refining it.
Opposes Animal Cruelty
If you're representing a stance against animal cruelty, we're sure that you'll love to have faux leather office furniture. That's because no animal was killed or endangered while making the leather. Rather, synthetic materials are used.
Fluffy
Even when compared to bonded leather, faux leather has this unique and supple touch. Little wonder what many people opt for faux.
Different Choices of Color
Faux leather emboldens your sense of fashion since you can dye it in any color of your choice. You can also go creative with it by printing or engraving any attractive pattern that adds elegance and class to your workstation.
Easy to Maintain
Faux leather is lightweight. This means that you can easily cut and sew, unlike the thick and tough genuine leather.Apart from this, all that the material expects from you is to wipe it daily with a clean damp cloth to keep it dazzling.
Durability
When compared with bonded leather, faux leather has a longer lifespan. It has high resistance to fading and it doesn't peel or crack. Isn't that some good news? If you could be religious with its maintenance, faux leather is ready and willing to be your friend for up to two (2) years.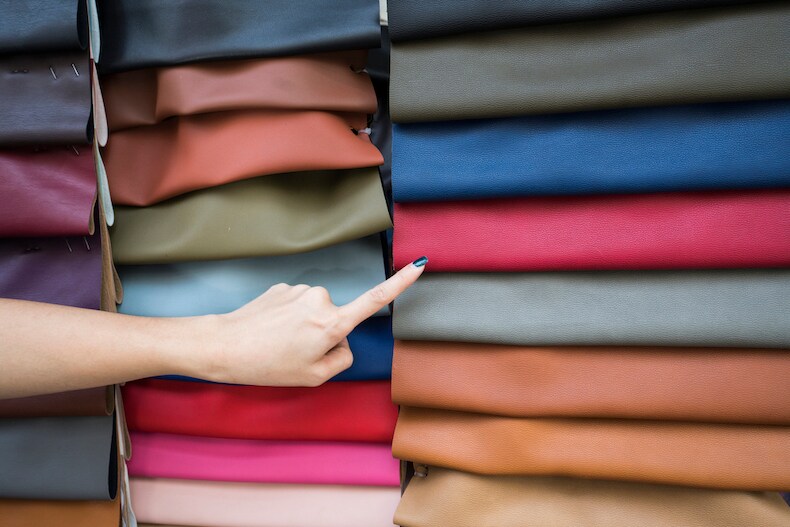 Cons of Faux Leather
As appealing as faux leather looks, it is not without its portion of bad sides. Let's walk through them.
Non-breathable Materials
Unlike real leather gotten from animal skin with pores, faux leather is a product of synthetic materials. And these materials have a synthetic coating which makes the piece of furniture not breathable. Thus, sitting on a faux leather office chair for long hours during a sweaty season might make you feel sticky and uncomfortable.
No Patina
Patina is a glossy shine exclusive to real leather. But for faux leather, there's no production of patina with time.
No Hypoallergenic Materials
If your skin is sensitive, we'll recommend getting other upholsteries such as real leather. And this is due to the absence of hypoallergenic materials in faux.
Conclusion
As we draw the curtain on this episode of genuine leather v. faux leather, we believe that you've been armed to teeth with how you can lay your hands on the best leather type and give your office furniture a comfier shape.
Once your mind is made up, we'll be glad to have you at Flexispot online store for all your types of ergonomic office furniture and accessories. Meanwhile, you also have some yummy discounts waiting for you. Join the Flexispot family today!