Because we do not get enough sleep throughout the week, most of us try to make up for lost time on weekends. The notion is that an additional hour or so of sleep will benefit us; but, science has demonstrated that the extra sleep only disrupts our body clock. We're so screwed up by Monday that it's difficult to get up and pumped up for the week. We spend our weekends socializing and having fun, which is beneficial to our health. When we go back to work, it is time to reconnect with our workplace tribe, which is a method to re-integrate our social lives. Science proves that if you don't do this on Monday, you'll be sorry.
It's pretty uncommon for individuals to struggle with Mondays. Your sleep and dietary habits are out of whack. There is also an emotional transition from the weekend to the start of the new workweek. Weekends are exciting and full of things that we love. On the other hand, Monday means returning to work and having to do the things we don't always want to do. Given that 70% of Americans despise or are completely disengaged from their jobs, Mondays are made so much worse. According to one study, stock market returns are poorer on this day of the week, and rates of suicide are greater. It's no surprise that our emotions mirror the data: Monday is the unhappiest day of the week. As a consequence, inspiration, enthusiasm, and productivity suffer.
Nevertheless, you can break the mold and get your week off to a great, healthy start. Motivation Mondays are something that anyone may achieve through their thinking and practices. We recognize that Mondays can be difficult, so we've compiled a list of suggestions to help you get your week off to a better, more successful start.

Make A List For Monday On A Friday
The conclusion of the week is worth celebrating, but don't declare it official until you've made a to-do plan for Monday. Anything you need to get done next week will be on your mind, so it makes perfect sense to write it down now. However, there is another reason. If you don't start the week with this checklist, you'll have to think about the remaining projects from the previous week on Monday morning, which can be challenging when you're tired. You'll be a step behind from the start. You might be more effective and better time-focused if you have this list prepared for you on Monday. Tick off a few easy chores first, and then dive into your most challenging work as soon as possible.
Plan Your Weekend
To minimize getting stressed and apprehensive about not completing everything you left over the weekend or from Friday, prepare ahead, so you don't leave too much for Monday.
Prepare On Sunday
On a Sunday night, preparing for Monday may seem like a needless effort, but you'll be grateful for it in the morning. This could take the form of sorting through your wardrobe, preparing your meals, writing down your daily/weekly duties, or going through your correspondence. Assisting your Monday persona cope with the week will lighten your load when you get up on Monday, help you to commence the week with a clear head, and allow you to sleep better on Sunday night with as little to fret about as possible.

Create A Routine
A daily regimen helps us stay on track. Otherwise, we will go through each day aimlessly. While patterns will differ, at the very least, they should contain a morning routine to set the tone for the day. You must also focus on your most critical chores when you are most productive and postpone less necessary activities for when you are less effective. Enjoy your evenings by unwinding. Try to stick to your regimen every day of the week if at all possible. You are not required to wake up at the same hour every day or work on Saturday or Sunday. On the other hand, Monday mornings will be less of a disruption to your system if you stick to a schedule.
Avoid Skipping Breakfast
Eating a filling and well-balanced breakfast will help you detect adequate hunger and fullness cues throughout the day. But don't expect you have to eat right away when you wake up, which is the most common mistake regarding breakfast. You'll get the strength you need, allowing your body to eat more healthily the rest of the day, and you'll also feel better. Refrain from rushing to the coffeemaker when you first wake up. When stress hormone levels gradually decline, caffeine is more beneficial if you wait a couple of hours or two after waking up to have your first cup. Drinking decaf, sniffing the coffee, or even thinking about coffee can be energizing.
Use Your To-Do List
By writing these duties down, you are relieving your mind of the strain of memorizing everything while also ensuring that you have a well-organized strategy for the week. We usually plan by glancing at our week as a whole and determining what has to be accomplished when. We then make a weekly to-do list that includes prioritized items. You'll be able to fully enjoy your day without the fear and stress that you're delaying or neglecting essential tasks.

Cultivate a Healthier Lifestyle
During weekends, we often overindulge in alcohol and unhealthy foods in addition to getting more rest. Instead, strive to eat all or most of the time healthily and get plenty of movement and exercise throughout the week and on weekends, whether at work or home. Use a height-adjustable standing desk in your workspace to switch between sitting and standing, as well as to quickly get up to stretch or perform yoga at your desk. In addition, use an under-desk bike to perform moderate cycling before work, while working, or during breaks. You'll feel better and be ready for work on Mondays!
Product Recommendations: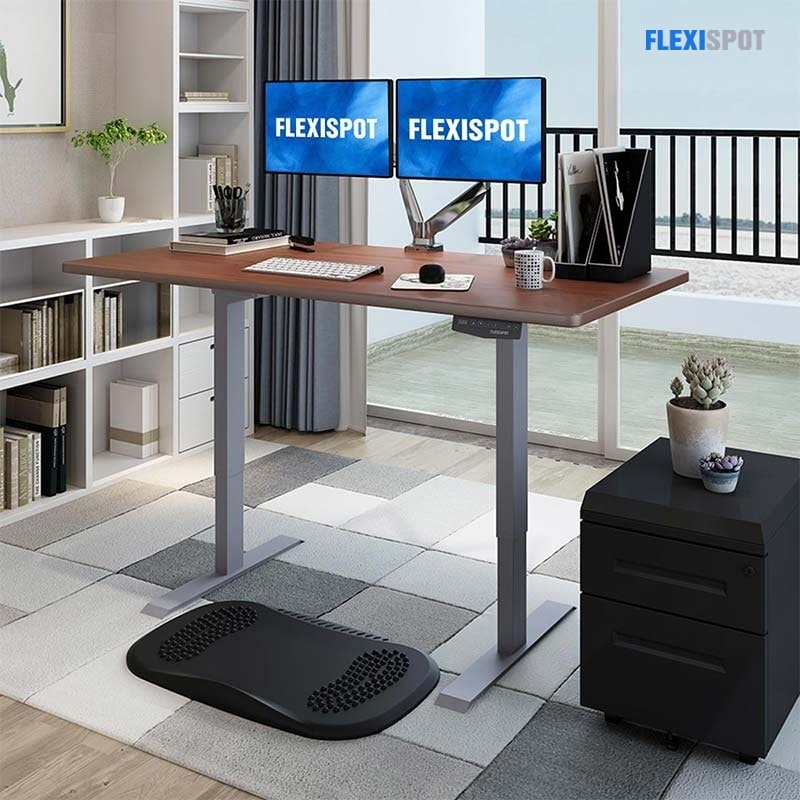 Electric Height Adjustable Standing Desk EN1 
It is sturdy, smooth, and silent
Has a standard keypad with height memory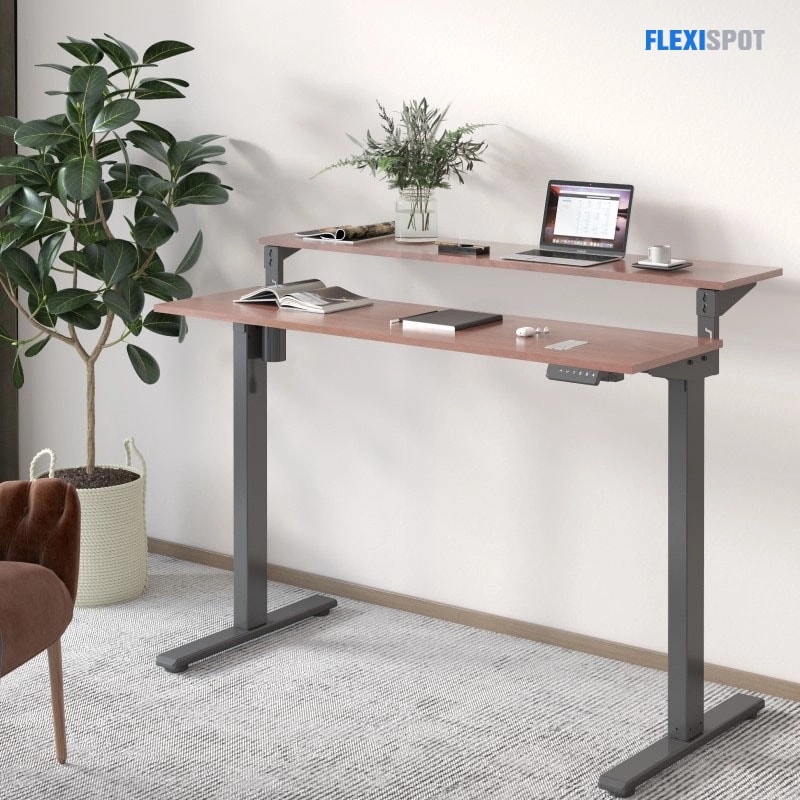 A one-of-a-kind dual-zone two-tier design
With four programmable height presets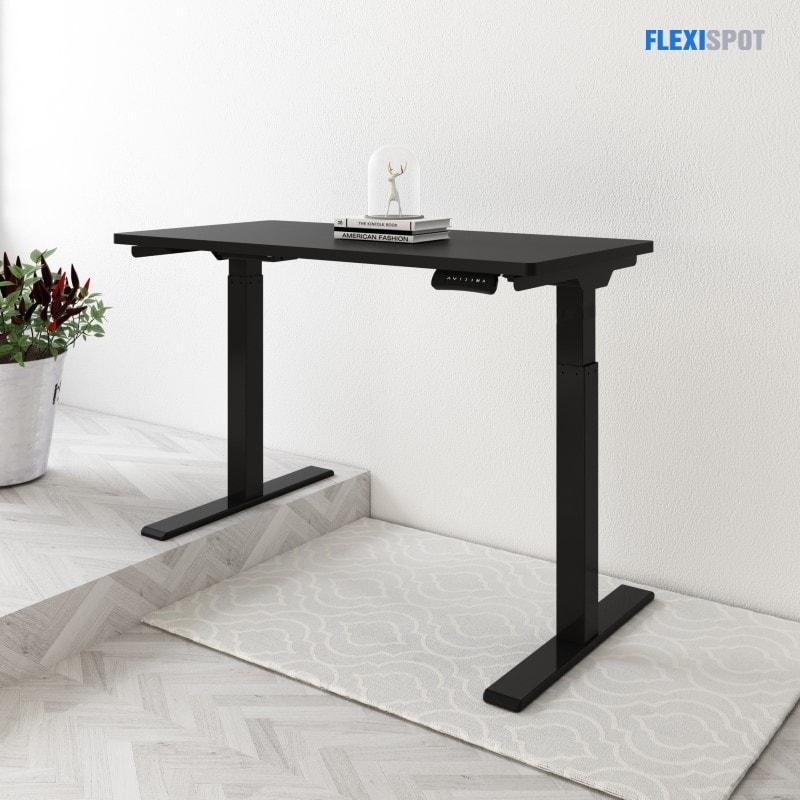 Electric Height Adjustable Standing Desk E2AL
Features a self-leveling system
With three programmable height presets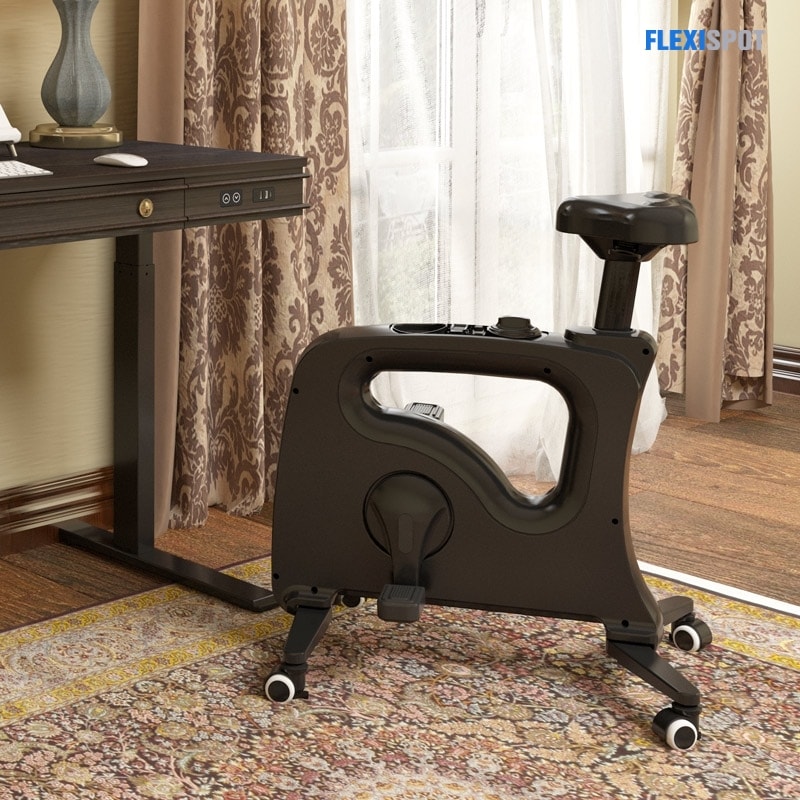 An ideal companion for standing desks
Supports your body in remaining productive.
Ensures that your job and workout schedules are in sync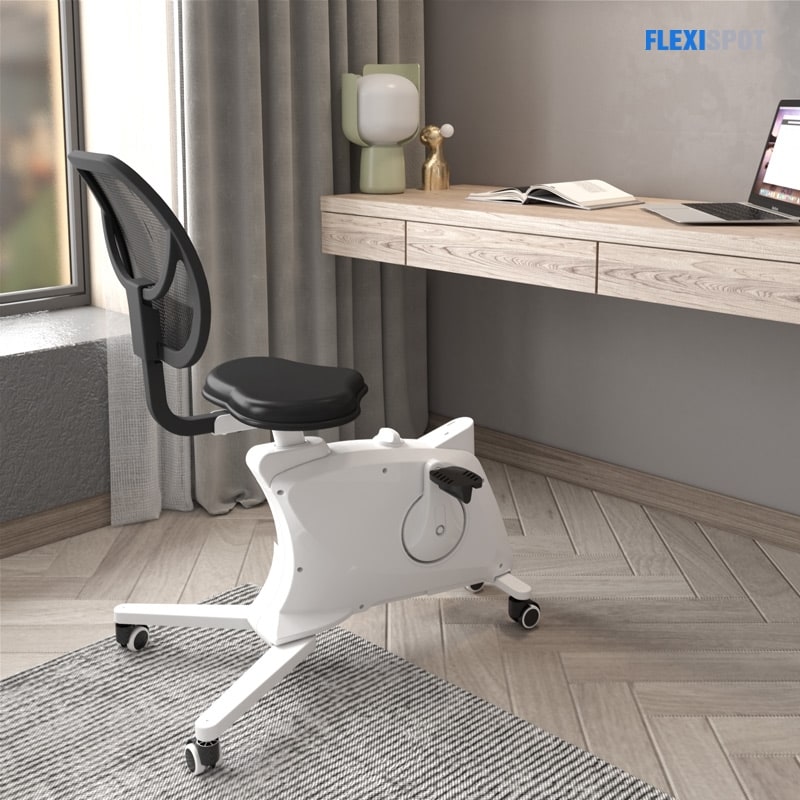 Breathable mesh backrest
Supportive seat cushion
Height adjustable seat
Put On A Feel-Good Outfit
Clothing can be used to soothe bad emotions. Choose vibrant colors, your best fabrics or designs, or a sustainable label that makes you feel good. Better still, plan your attire the evening before to avoid a wardrobe malfunction early Monday morning.
Find A Motivation
Find your drive for each day, whether it's working extra to support your lifestyle, writing to feed your passions, or whichever your purpose is for the day. It's okay if we need affirmations of our own determination to get through the day; it doesn't imply we've decided to give up; we just want a little nudge. So, discover your motivation and let it propel you through Monday and the rest of the week.
Plan For Some Fun
Making Mondays the day you pledge to exciting things for later that week is an easy approach to turn them around. Plan a night out with friends, a farmers' market gathering, or even a binge-watch of your favorite series. Whatever the activity, just looking forward to the fun times ahead for you later in the week will give a quick boost. Anticipation is half the fun of any event; that's why it's crucial to have activities on your calendar that you can look forward to.

Improve Your Mindset About Monday
None of these things will help you get rid of your Anxious Sundays unless you also change your mentality. You must stop considering Monday as a dreadful, horrific, terrible day and start to see it for many of its potentials: the opportunity it provides for a great start, the window it provides for a successful week.