Everyone loves a good celebration. A time to get together with people to celebrate a special occasion, a new event happening for someone in the near future, or even just a nice reunion with people you haven't seen in a long time. FlexiSpot is very loyal to its customers and often makes time to bring them together to celebrate many sales to benefit people looking for an excellent ergonomic desk or chair.
If you are new to hearing about FlexiSpot, then get to know more about what makes them a truly great company to do so many helpful things for their new and old customers. One thing that will make you feel at ease is a fantastic company that has been helping people for over 6 years, who can also do the same for you.
FlexiSpot has provided its products to people since 2015. They believe there's a healthier way to work, starting today. They are passionate about transforming the conventional workspace into an active environment that supports better physical and mental health.
Their goal is to support wellness and productivity for all of us in our workspaces. With their innovative designs, well-thought-out science, and care behind all of their ergonomic items FlexiSpot has proven they have what it takes to be an ally in your health. FlexiSpot knows that ergonomic office desks and desk chairs are the true way to experience a workspace.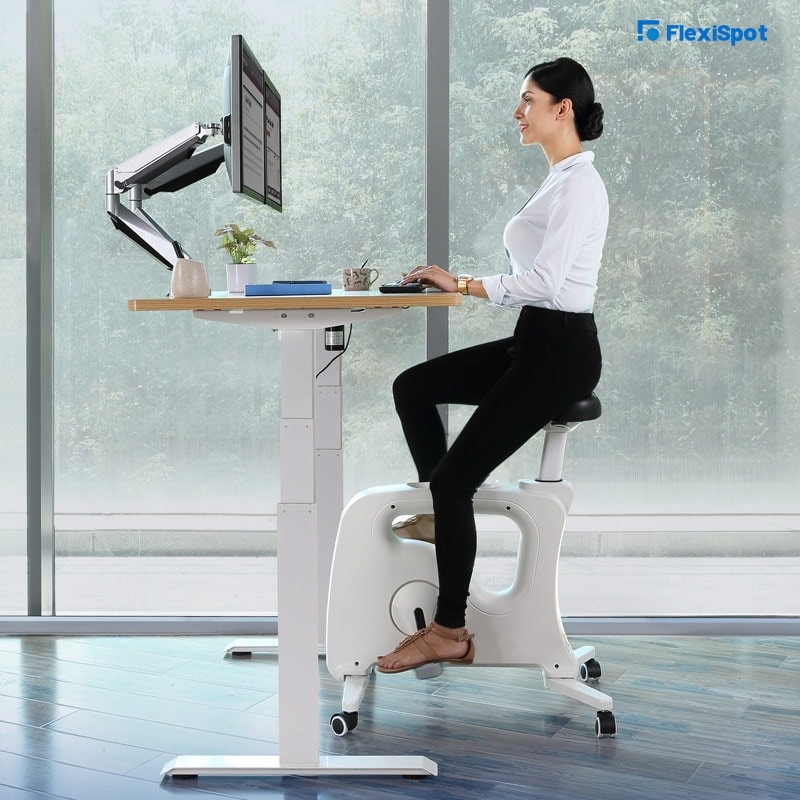 Every day, FlexiSpot has focused on ways to continue to make people healthier in the workplace. These days, many companies feel that ergonomics is the best way to support their employees. These companies feel that the more they focus on their employees and their health, the happier they will be.
To be a productive employee is to be happy and healthy. Since many companies are wanting their offices to be fully converted to ergonomic office items, FlexiSpot is there to provide their expertise and support. FlexiSpot has shown many small and large companies why their ergonomic office products have results. They have proven their worth to many companies like:
• Walmart
• Amazon
• Home Depot
• eBay
• Wayfair
• And many more
Over the years FlexiSpot has provided so much help to people that the proof improved health and productivity that more companies are wanting to partner with them. They have been innovative with their designs and products they have come up with. FlexiSpot has made so many great products for people for basic use to more advanced users in the workplace.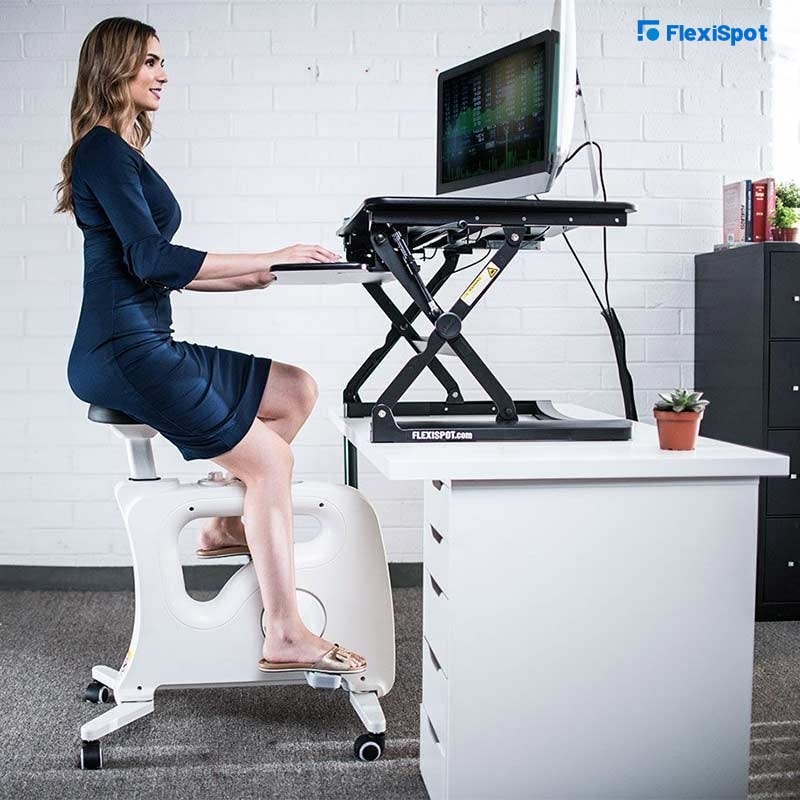 FlexiSpot has made so many great products like standing desk converters, height-adjusted standing desks, comfortable ergonomic office chairs, and even bike desks to help you get a workout while you work. Because of all these great ergonomic office desks and chairs, FlexiSpot is continuing to show people why ergonomic workspaces are here to stay. They want to continue to show people that it is very easy to be healthier while you work. FlexiSpot knows that its products do work and are there to improve the wellness of anyone who uses them.
Not only is your wellness, health, and posture important to keep in a healthy state but so is your mental health. Mental health issues are becoming more and more of a focused issue for people. Many companies have become more involved in helping their employees with bettering their mental health by providing many benefits. As we all know, mental health is just as important as physical health. If not properly taken care of, your mental health can affect how you feel physically as the days go on. This is a big reason why many companies are partnering with FlexiSpot to fully change their workspaces to strictly ergonomic office desks and chairs.
The designs that FlexiSpot has come up with over the years keep in mind the effect it can have on your focus, mental health, and productivity. This is a big reason why they have provided so many ergonomic standing desk options to their customers. Ergonomic standing desks are designed to give you an option to go from sitting to standing easily.
As we have evolved over millions of years to be more active and withstand harsher conditions, we didn't evolve to sit all day most of the week. We are meant to sit, stand, run, and jump. If we are sitting all day the reasons, we are built are going to waste and diminishing our health.
FlexiSpot feels that ergonomics is an easy springboard to a better and healthier life. Over time ergonomic office desks and chairs will give you more energy, and focus feel better than you ever have before. These and more are many reasons why FlexiSpot has always provided the best in ergonomics.
They have trained their customer service agents to be experts when it comes to ergonomics. When a customer calls their support line, FlexiSpot's customer service agents walk them through all the best products for them, based on what the customer is looking for. If you are looking for just the basic start like a standing desk converter, FlexiSpot's customer service will compare your current workspace situation and the variety of products that would be helpful for you. They will even go over the health benefit comparisons of what you have, to what you could have with one of their amazing products.
You may want to go all out and invest in a complete overhaul for the perfect ergonomic workspace. FlexiSpot's customer service will spend time asking about your goals, as well as providing you with many different choices. They may suggest a customizable height-adjustable desk, a desk bike, or maybe an ergonomic desk chair with a headrest help you feel the best while you sit.
FlexiSpot has gone above and beyond for their customers since they first started the business so that they can provide the best ergonomic experience for anyone. They will be a business that will be around for many more years to come. FlexiSpot plans to continue to improve the ergonomic experience and invest in better health for you.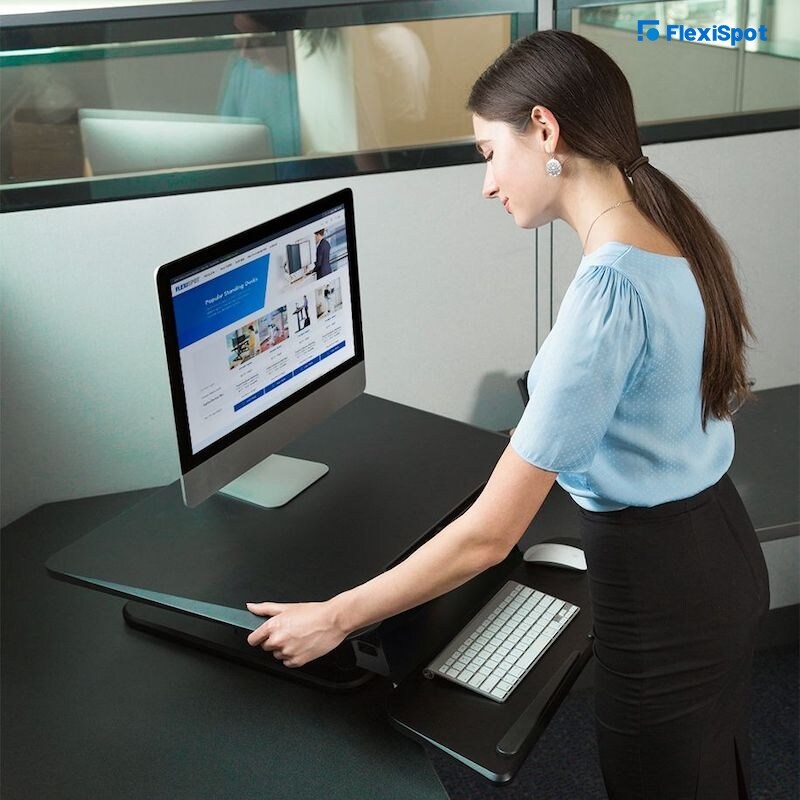 All this and more are huge reasons why you don't want to miss out on any chance to partner up with them. Starting June 29th, FlexiSpot is rolling out its official "FlexiSpot Member Day Sale". So many opportunities to find exactly what you need without breaking the bank will be what you need to get started on a healthier lifestyle while you work. This happens every month on the last 2 days of the month.
Their flash sale officially starts on June 29th and goes to June 30th. With this particular sale, you will have the chance to jump on selected one-day sales that will be spectacular. It will be for listed products, so keep an eye out for what products will be available. At the same time, they will also be having a direct sale for their lowest prices available in that month.
You will also have the opportunity to win a chance to have your order to be free. For the FlexiSpot Member Day, any users who place orders on that day will have a chance to be randomly selected to have their order completely free. This will be happening to 3 random and very lucky customers so don't miss your chance to win. In order to be considered for this, you will have to make sure to join their Facebook group to increase the chances of getting a free order.
For those loyal returning customers, you will have a chance to enjoy a member-exclusive limited coupon for your purchase. You can get 15% off, 10% off, and 40% off of your purchase over $600. This is a great chance to get a bit more extra savings and bang for your buck when you update your ergonomic desks or chairs. Could even be a chance for you to pay it forward by providing a friend or family with a product as a gift. Members will also get to enjoy the E7 member price of $529 with a coupon code. Be sure to check the website on the day for further details.
Lastly, members who are registered subscribers can get points in advance. This can be used in combination with other coupons. Why not save more upon your savings, right? FlexiSpot wants new and old customers to take advantage of these opportunities. They are confident in returning members and their product that they are making sure those returning members get an extra benefit for their purchase. You are in good hands with FlexiSpot and they are happy to be there for you by guiding you to what may be the best decision you will make for your health. For more information about this sale and FlexiSpot, be sure to visit their website here.