Because October and November are considered by many the most productive months of the year for employees, you might just want to consider autumn team-building ideas as a treat for their efforts this season. Autumn is around the corner, delivering chilly temperatures, vibrant foliage, and shorter days. There are so many beautiful things that happen in the fall:
lovely autumn leaves
the debut of a new fall television show
tailgating after one of your favorite sporting events
an early jump to the holiday season's energy
If you're searching for a way to thank your employees' efforts as the new season begins, we've created a list of autumn-themed team activities that we think your team will like.
Virtual Activities

Flavors of Fall Happy Hour
People get pumpkin latte frenzy in the fall. Although that foamy beverage is the traditional Autumn drink, the season also features a wide variety of delectable cocktails. Whether you spice your cocktail with harvest fruit like pomegranate or cranberry, or you go for a Halloween punch, this time of year presents an endless array of mixed beverages to sample. On your next virtual happy hour, you and your team can prepare and drink Fall-themed cocktails. Simply select your recipes, grab your ingredients, and then mix and sample the cocktails during your call. If any of your distributed colleagues aren't drinking, you can make Autumn mocktails instead.
Oktoberfest Trivia
With Virtual Oktoberfest Trivia, you and your team will be whisked digitally to Munich, Germany, to join the world-famous Oktoberfest: the world's largest beer event. You'll collaborate with your friends to partake in four fun team activities while rotating around themed bierzeltes (huge beer tents!) with various topics from music to travel, trivia, and more.

Pumpkin Spice Taste Test
The pumpkin spice craze has evolved in some delectable treats, but it has also brought in a few dubious concoctions. Among the strange pumpkin, spice goods are hummus, Spam, kale chips, Twinkies, salsa, and butter. These bizarre concoctions sparked the idea for a fall-themed taste test that you may play online. Request that your teammates obtain bizarre pumpkin spice flavored items, then call the team to a video conference and sample the strange treats on video. Your teammates can also buy things and send them to other group members. You can also change the game into a version of truth or dare, in which players must divulge a confession or try a disgusting pumpkin dish. Whatever way you play, the activity is a goofy and joyful bonding moment.
Football Streaming
Football season begins in the fall—many individuals like getting together to watch matches. Even if you and your friends cannot sit with each other on the couch, you could still watch the game by streaming it. Online gaming days are excellent virtual fall party activities, especially for football fans. Initiate a video chat, then share screens or use an app to synchronize the video to live stream a game. Participants can express their support by wearing jerseys or club colors. It is acceptable for colleagues to support opposing teams as long as the rivalry remains friendly.

Halloween Party
Many folks shake off the synthetic cobwebs and start dreaming of monsters as soon as the air turns chilly, and the first leaves fall. Even if you can't adorn your virtual office with smiling jack o'lanterns and dancing corpses, you can still commemorate Halloween by organizing an online party. Send your teammates a video call invite to host your terrifyingly fantastic online party. You can plan creepy digital activities such as virtual Halloween games and virtual spooky homes to keep your attendees entertained.
In-Person Activities

Pumpkin Carving
In the United States alone, 1.5 billion pounds of pumpkins are grown each year, with over 800 million of them ready for harvest in just one month: October. For Halloween, 45 percent of Americans are projected to carve pumpkins. This demonstrates how widespread it is as a recreation – and why this is such a wonderful team-building activity for you and your teammates. Get your team around, have some hot beverages, and head to the pumpkin patch to choose your own pumpkins to carve for an additional layer of fun. Pumpkin carving can even be turned into a fun office contest.
Halloween Costume Party
On a Friday afternoon, take a break from work and throw a Halloween costume party at the office. Add some festive music, food, and a costume contest to inspire everybody to dress up. Think of making your Halloween party pet-friendly, complete with costumes, for an added dose of excitement. Just double-check with your team to make sure there aren't any allergies or animal-related issues.

Thanksgiving Potluck
Thanksgiving, among the most delectable holidays of the year, arrives in the fall. What better reason to ring in the holidays than with a Thanksgiving-themed office potluck? There are many delicious dishes to choose from, including pumpkin pie, green beans, biscuits, apple cider, sweet potatoes, and turkey and cranberry sauce. Simply distribute a potluck sign-up sheet to your workplace, asking everyone to identify what they expect to contribute to ensuring you have a wide variety of cuisine.
Apple Picking, Apple-Bobbing Contest, and Make Caramel Apples
Take your team apple picking so they may return with some healthy and delicious delights. You could even make it a team contest by seeing who can gather the most apples in the shortest amount of time. Bring your apples back to the workplace and have an apple-bobbing contest if you really want a good laugh. Keep things simple with wonderfully easy caramel apple wrappers if you wouldn't want to unwrap mini caramel candies or don't have access to a stove at work.

Board Game Breaks
Don't stop at puzzles; arrange occasional "game days" where employees can compete against one another for an hour to win a match. There are a variety of entertaining but quick options available:
Jenga
Qwirkle
Uno
Rummikub
Euchre
With these very collaborative and fun workplace team-building activities, everyone gets the chance to gather around and blow some steam off from all the tasks and get a good feel of the fall/autumn holiday cheer. Get your standing desks around for these activities to make collaboration and movement more leisurely, and take advantage of getting some stretching and physical actions while enjoying these activities. Whether carving pumpkins or board games, your standing desks are perfect to gather around with, even for your potluck!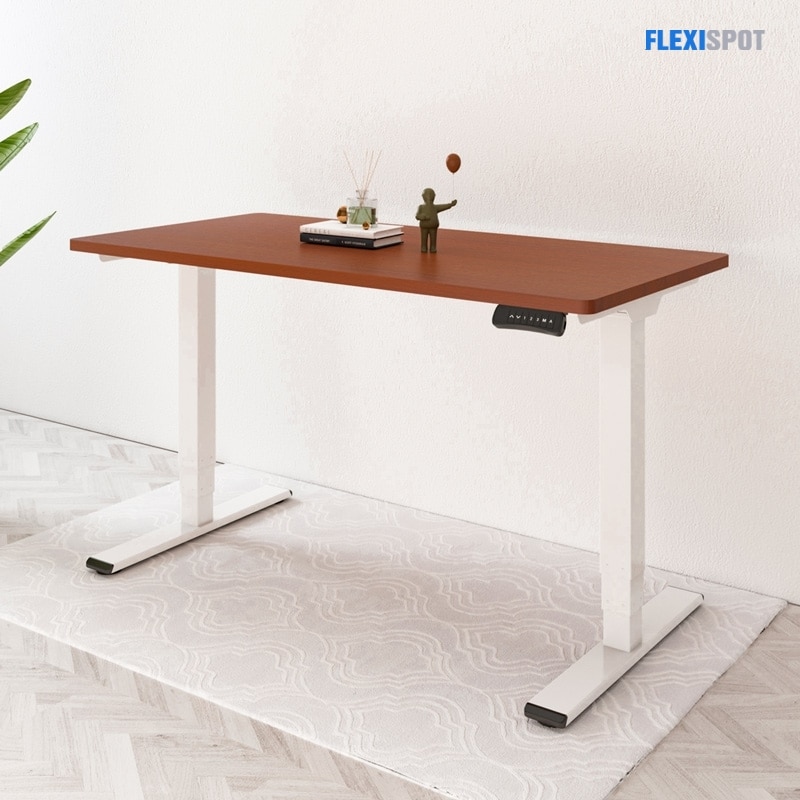 You may click here to check the many height-adjustable standing desks offered by FlexiSpot, should you plan on making them a part of your company's employee engagement and wellness program. What a way to give back to your hard-working employees!
Autumn is an excellent season in the workplace, full of exciting change. Fall cheer could be beneficial to your remote workforce as well. Many people enjoy this time of year. Add autumn events into your remote routine for a fun virtual autumn festival and a chilly weather mood boost, or get the team together in the office for more in-person interaction and fun.